Lotus of Siam opens at new spot in Las Vegas
December 10, 2017 - 11:47 pm
Updated December 11, 2017 - 4:17 pm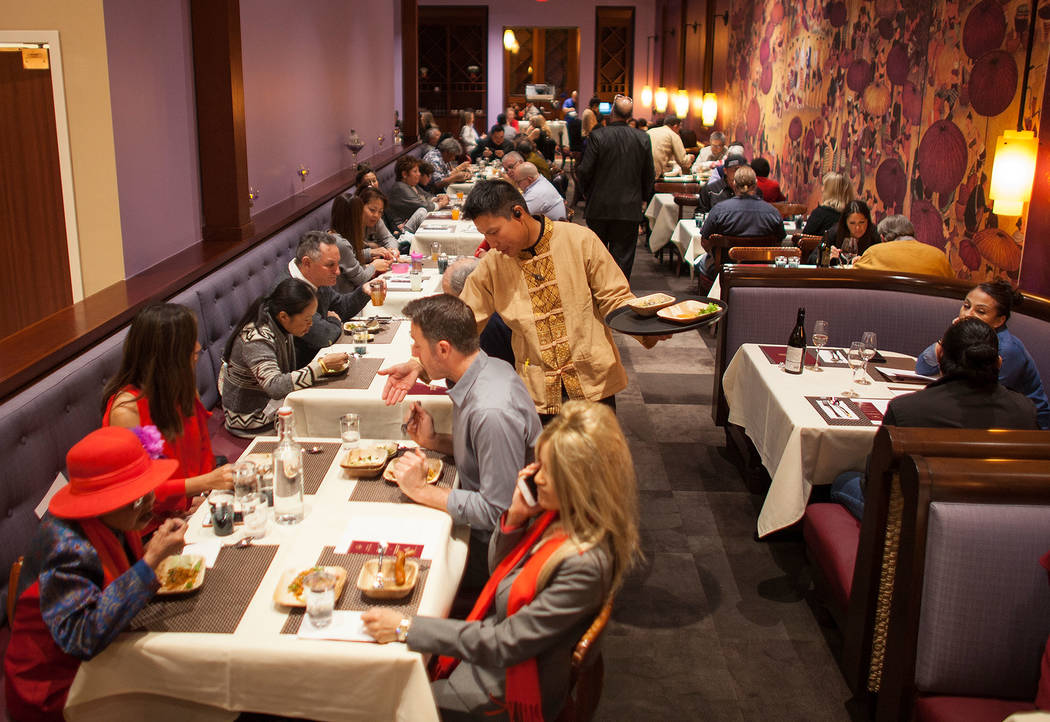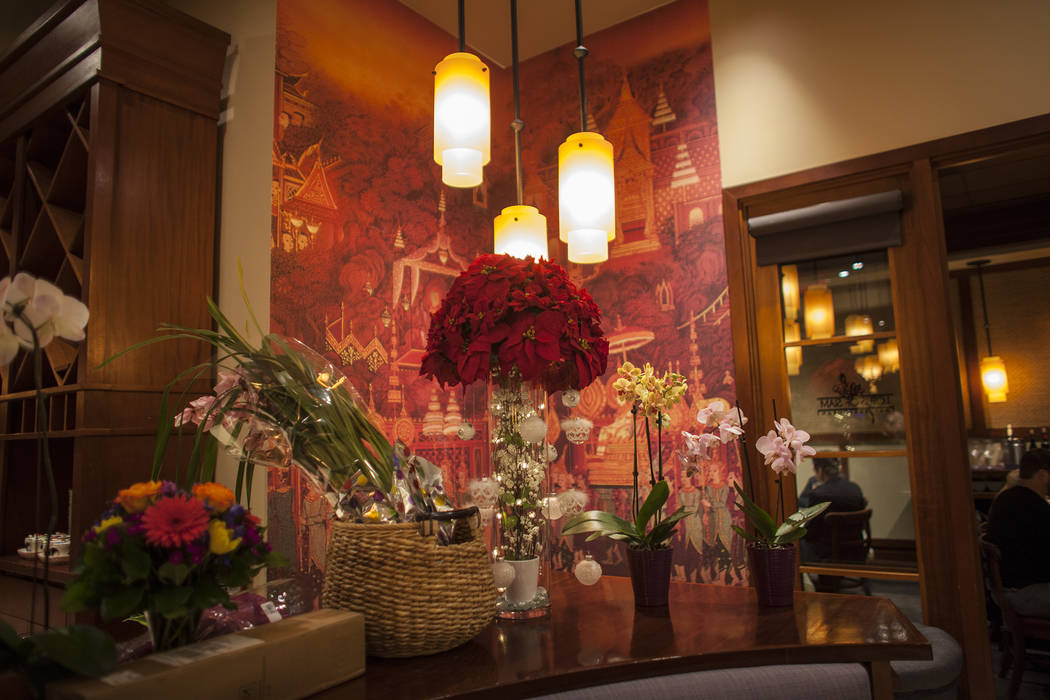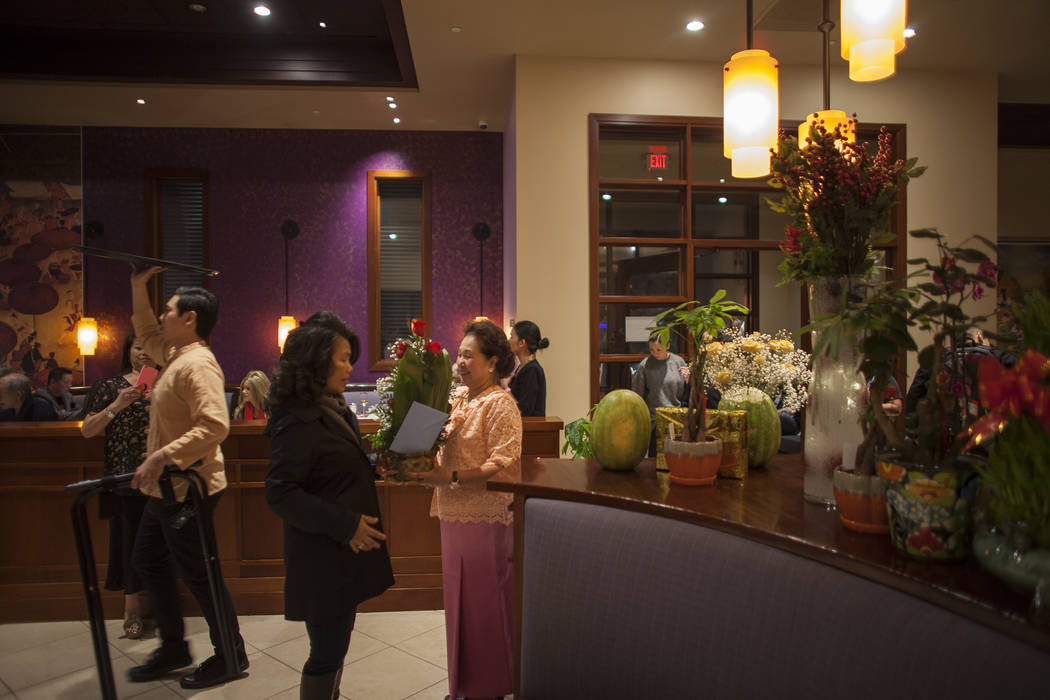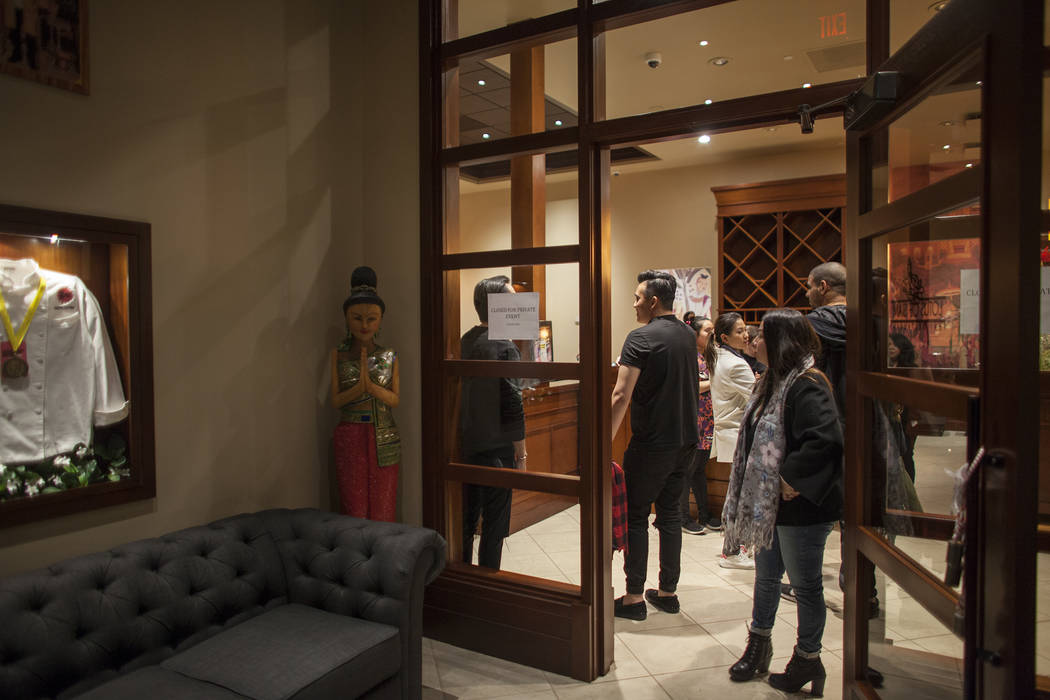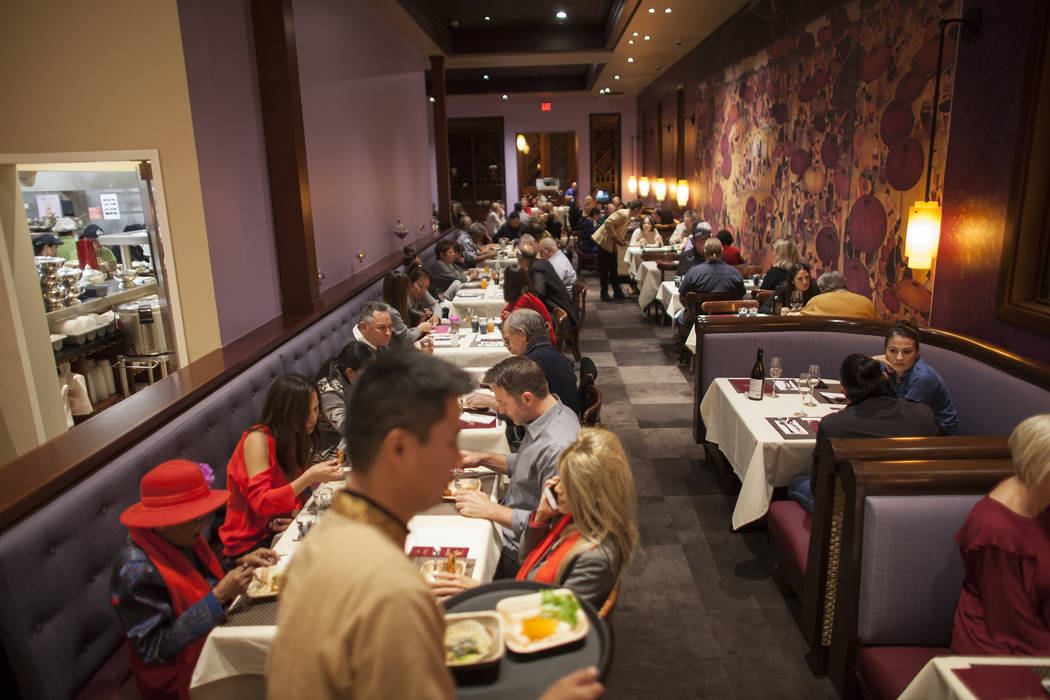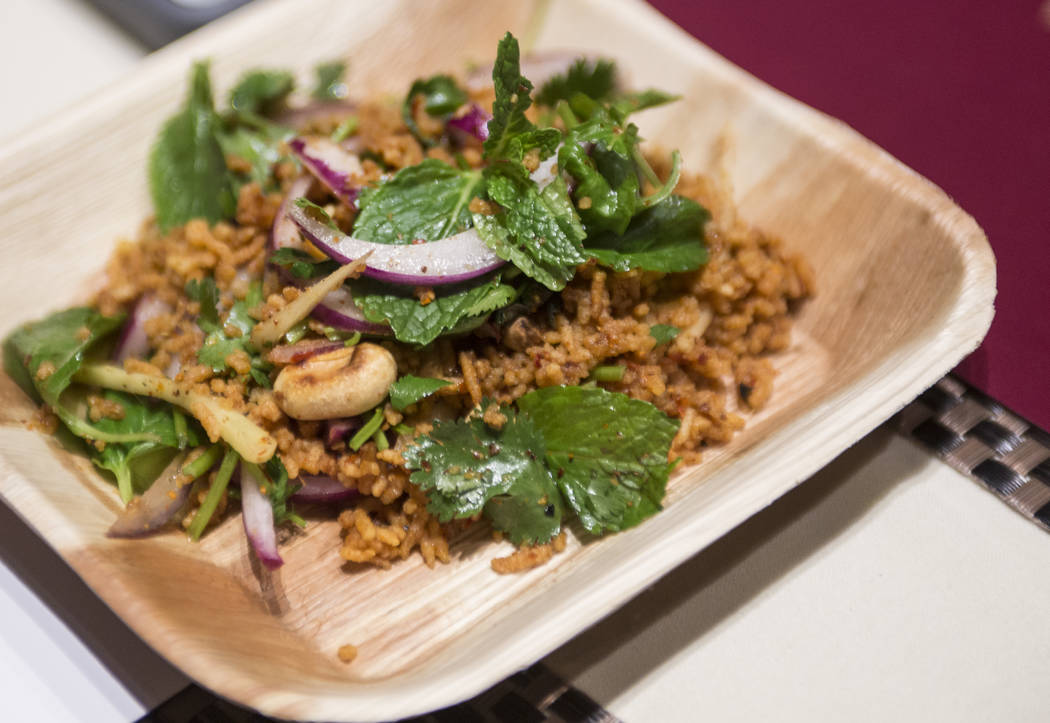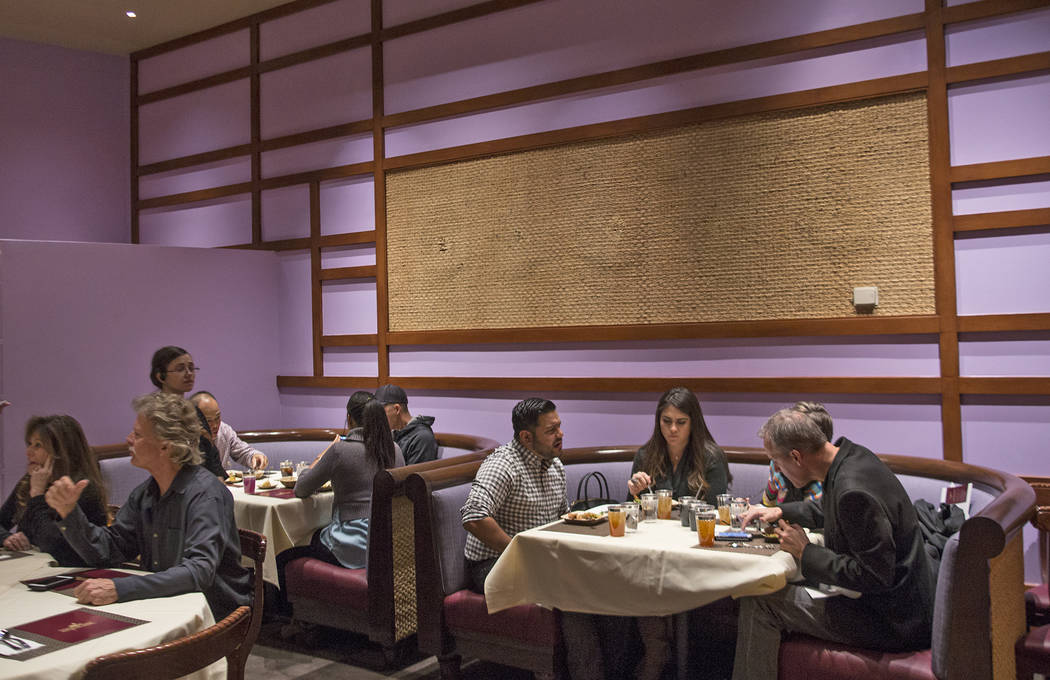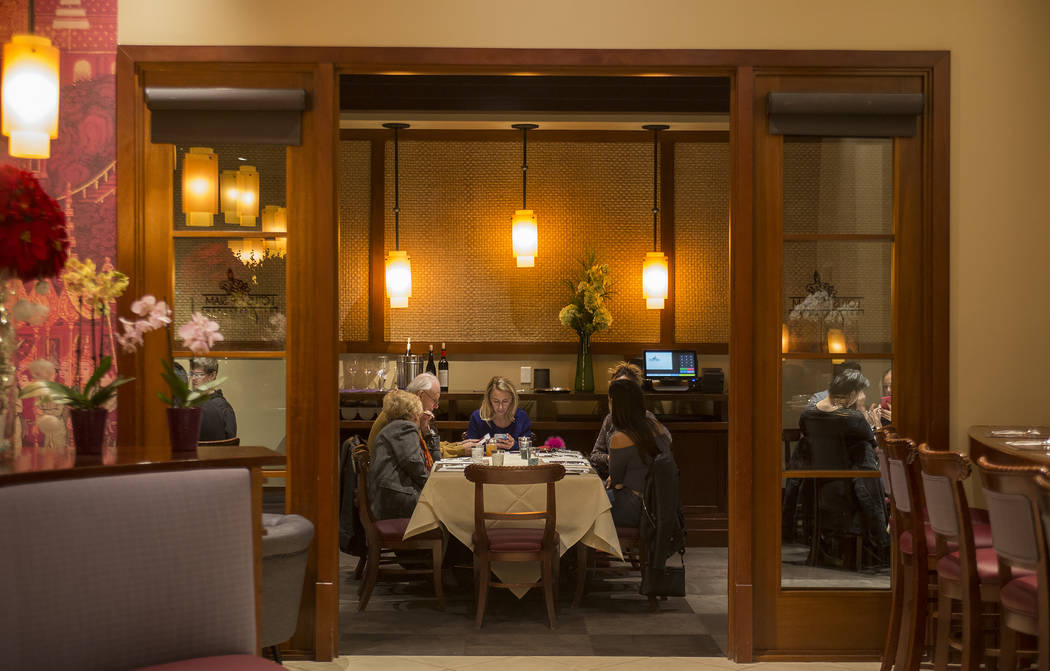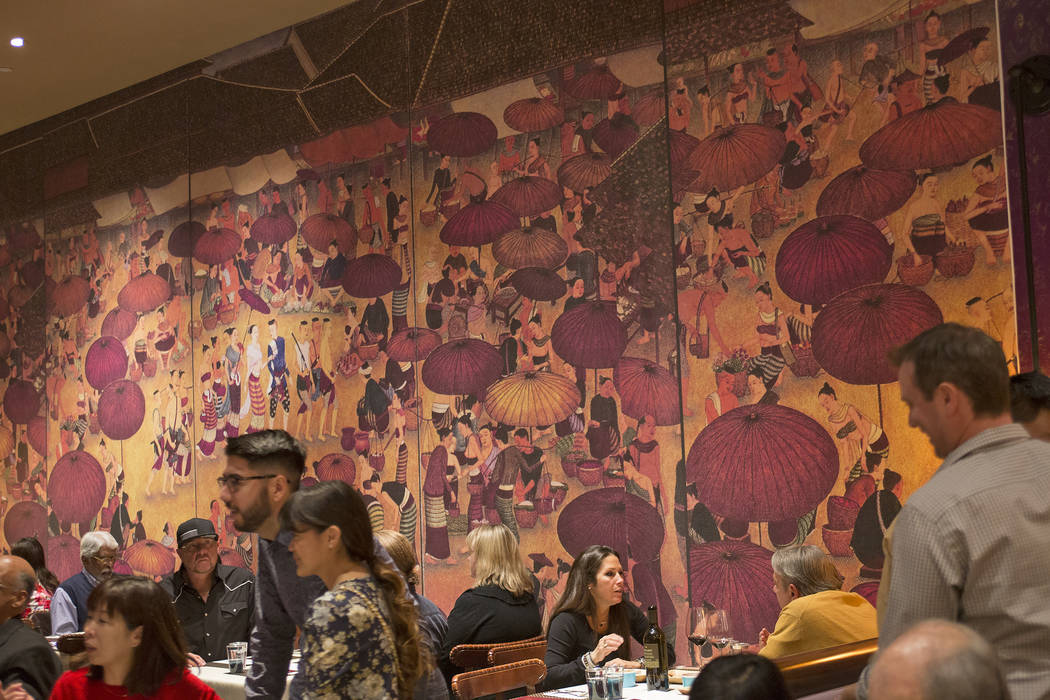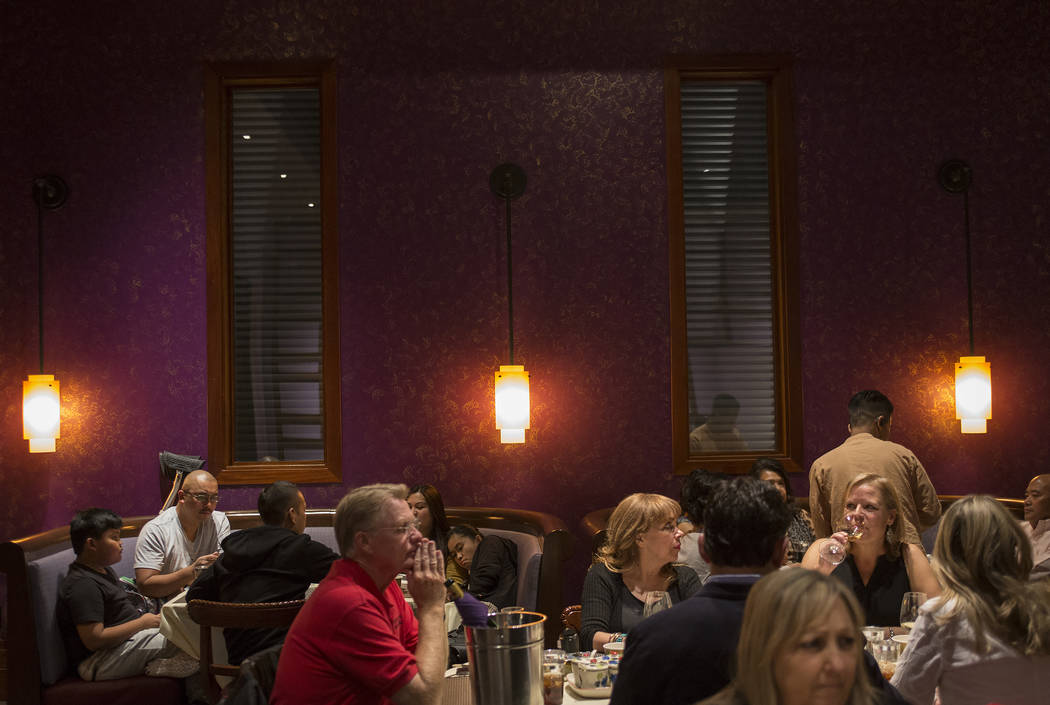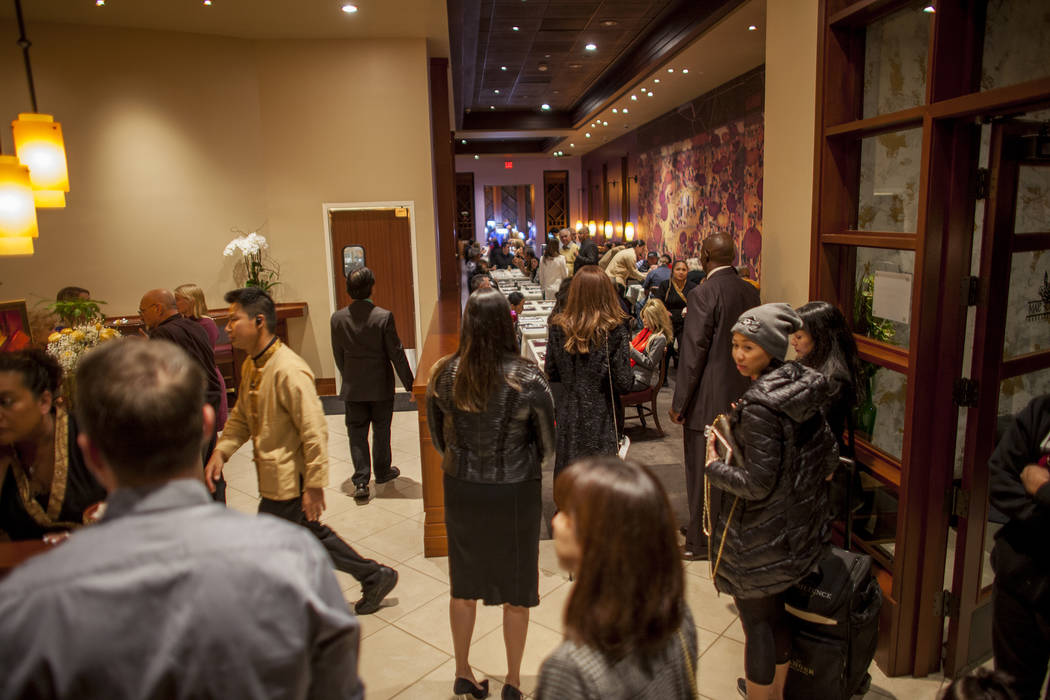 Relax, Las Vegas, the three-month Khao Soi drought is almost over.
Lotus of Siam, the 19-year-old Thai restaurant with a cult following across the country, is scheduled to re-open in a new location at 11 a.m. Monday, and will once again serve that crispy duck dish, as well as its famed garlic prawns and Salmon Love.
The restaurant's longtime location in the Commercial CenterDistrict on East Sahara Avenue was forced to close Sept. 8 because of flood-related roof damage that led to a ceiling collapse. That spot still is being renovated, with an expected completion date in February or later, but the new Lotus of Siam will open its doors today at 620 E. Flamingo Road in the former location of Roy's restaurant.
Why two restaurants just 3 miles apart?
"That's our baby," co-owner Bill Chutima said of the original.
"It's considered my mother's third child," said Penny Chutima, the daughter who will preside over the new spot. "She won't let it go."
From that it could be assumed that maybe the younger generation doesn't have the same attachment, but Penny stiffened when asked.
"I grew up in that place," she said.
But the thing is, the original Lotus of Siam — even though, at 17,000 square feet, it's more than twice the size of the new one — tended to get more crowded than a Hollywood harassment hearing. Bill Chutima said someone seeking a reservation at, say, 8 p.m. on a Friday, should call two to three weeks in advance. If it's going to be during a busy convention, make that six months in advance. And the wait for walk-ins? As much as two and a half hours.
"But they do wait," he said.
Family and kitchen matriarch Saipin Chutima said, with her daughter translating, that she thinks it's her home cooking that's the draw. When she and Bill were first married, she said, he wouldn't eat outside the home, so she honed her skills.
"Home cooking takes a lot of effort," she said.
"These things she's been making, I've been eating all my life," Penny said.
There's also the fact that her father realized that German rieslings were the perfect pairings for his wife's cooking.
Penny thinks the popularity is in large part because of her parents' love of all things Thai.
"When they first started, they were more educational," she said. "People wanted Pad Thai, chow mein, fried rice. They weren't like other Thai restaurants, where you could order whatever you want. We actually want you to learn about our culture."
That's reflected in the decor. In the new spot, Penny has made extensive use of art depicting various aspects of Thai life. In the bar area, the expansive windows are shaded from the afternoon sun with blinds printed with scenes of Thai village life. Near the restrooms, a mural depicts a couple delivering a banana plant for a celebration and another shows scenes of Thai music-makers.
Bill said Penny ordered the murals from Thailand, and he seems quite proud of what his daughter's done with the restaurant. Ask if the 29-year-old is ready to manage on her own, though, and you'll get a hearty laugh.
"The first time your kid asks you for the keys to the car, you get goose bumps all over," he said. (Their other daughter, Sabrina, is 20.)
She's not exactly new to the business, though. Bill said Penny was waiting tables at age 4 in previous restaurants in Woodland Hills and Norwalk, California. And her parents will be close by.
"I kind of want to say 'franchise,' " she said of the ownership arrangement. "I'm kind of buying some rights from my mom so I can extend the legacy of what she created."
Saipin will cook at the new restaurant until the original one reopens. When it does, there will be sort of a commissary arrangement.
"Everything will be the same," Penny said. "She'll still be making the sauces." The legacy's been passed on, though; if Saipin Chutima decides to take a vacation, her daughters will prepare the sauces.
Even after so many years in the business, any opening is going to come with snags. Less than a week before the debut, workmen were still moving about and stemware hadn't arrived. While the bar eventually will have a full liquor license — the original serves just beer and wine — it can't serve now; Bill said he thinks the license should come through in less than three months. All three Chutimas expressed nervousness about the opening.
Interest is starting to build. Nearby resident Lyle Berman wandered in to ask about the opening date. He was looking for Khao Soi, he said, because he's read on social media — which Penny credits with much of the restaurant's following — that theirs is the best.
"We make our own curry paste," Bill said.
"A lot of people do Khao Soi, now that it's mainstream," Penny said later. "They don't do it properly."
Monday afternoon, she said people had been lined up in advance of the 11 a.m. opening. There was a line through most of the lunch period, and waits of about 45 minutes.
"They were really excited that we opened," she said. "They're happy we're back."
Contact Heidi Knapp Rinella at Hrinella@reviewjournal.com or 702-383-0474. Follow @HKRinella on Twitter.
Insider tips on getting in
If you've wanted to dine at Lotus of Siam but were scared off by the legendary demand, here are a few tips from co-owner Bill Chutima:
"Lunchtime, no problem," he said. "5:30, that shouldn't be much of a problem. When you come in at 6:30, that's a problem."
During big conventions, reservations should be made months in advance, Chutima said, and wait times for walk-ins can reach two and a half hours.