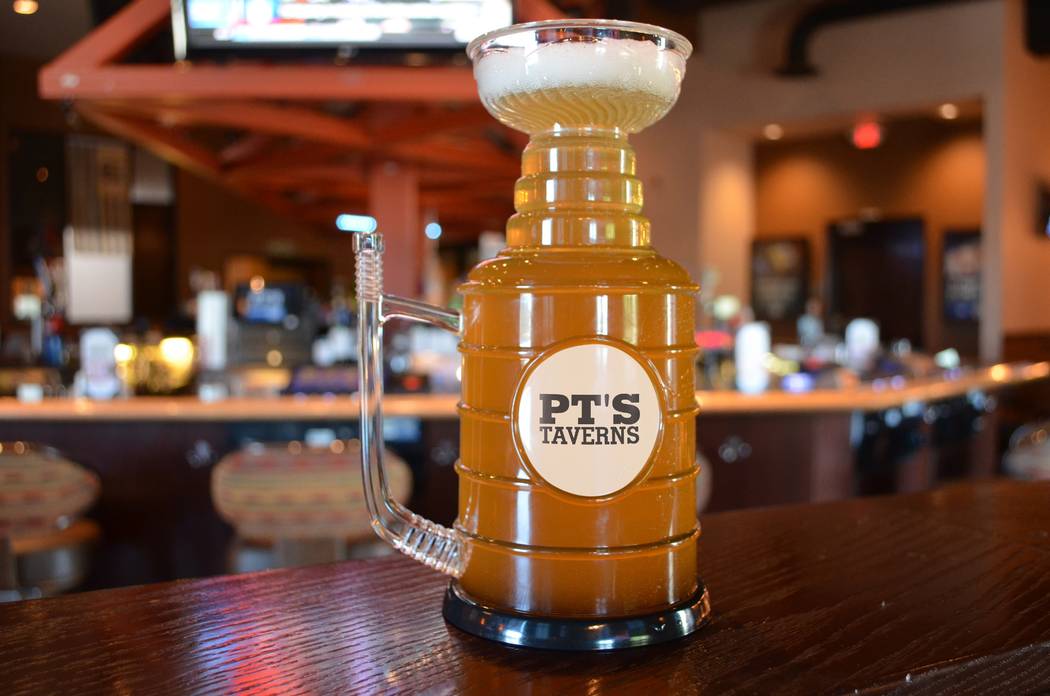 Thank Vegas Golden Knights fever for novelties such as a full-size chocolate goalie, specialty pizza, baked goods, cocktails and just about anything else you can think of, and the imagination continues. In keeping with the "no-caps" campaign, locally based Capriotti's sandwich chain has temporarily changed its name to knightriotti's (with a lower-case "k," no less) and renamed the popular items Capastrami and the Bobbie to "knightsastrami" and "fleury," respectively. Meanwhile, the 59 Nevada locations of the various brands owned by PT's Entertainment Group are offering 24-ounce Stanley Cup replica mugs filled with Budweiser or Bud Light for $20, with refills during games priced at $3. And Tao at The Venetian has dressed its iconic Buddha in a VGK jersey.
Cutthroat Culinary's back
Christian Dolias, who shook up the local restaurant world with pop-ups from his biker-style cooking collective Cutthroat Culinary and later won critical acclaim for the short-lived Desnudo Tacos, is back in Las Vegas. He will re-launch Cutthroat Culinary on June 21 with a five-course dinner coupled with a multi-media presentation, an experience he's calling The Awakening. Only 22 tickets for the event, at a private Summerlin location, will go on sale Friday for $85, or $110 with beverage pairings, at eventbrite.com.
Hard seat to get
Arts District hotspot Esther's Kitchen, which has proven to be one of the tougher off-Strip reservations in town, is trying to alleviate that situation by expanding its hours to seven days a week and accepting reservations for lunch. (If that doesn't help, keep in mind that owner James Trees is known for keeping a few tables open for walk-ins to accommodate neighborhood residents, although that's always a gamble.) The team also has made some seasonal changes to the menu, with the white pizza now made with truffle cheese, shaved asparagus, cauliflower and mushrooms.
Jammyland fare
If you still can't get into Esther's, or just want to try something different, the neighboring Jammyland reggae lounge and Jamaican kitchen has rolled out its full menu. Patrons can sample it between 6 p.m. and 2 a.m. Wednesdays through Saturdays and 6 p.m. to midnight Sundays.
Sightings
Evan Ross at Clique Bar & Lounge at The Cosmopolitan of Las Vegas. "Dancing With the Stars" pro Mark Ballas at Tao at The Venetian.
Have an item for Kitchen Confidante? Email hrinella @reviewjournal.com or amancini@reviewjournal.com.