Experts expect Las Vegas outdoor music venues to flourish
October 3, 2017 - 11:05 am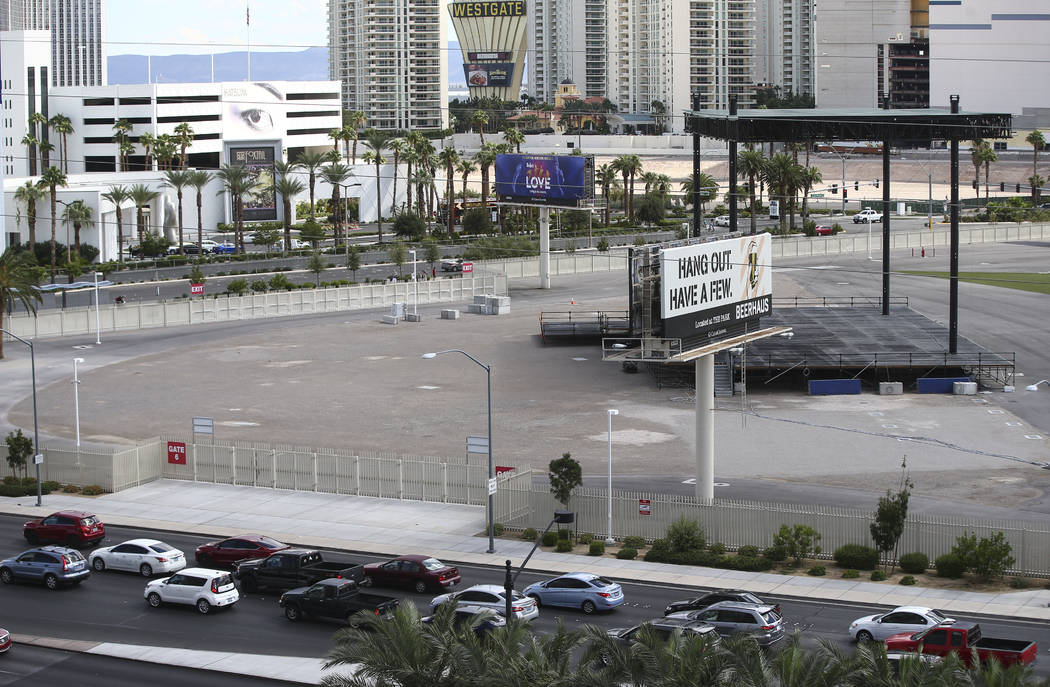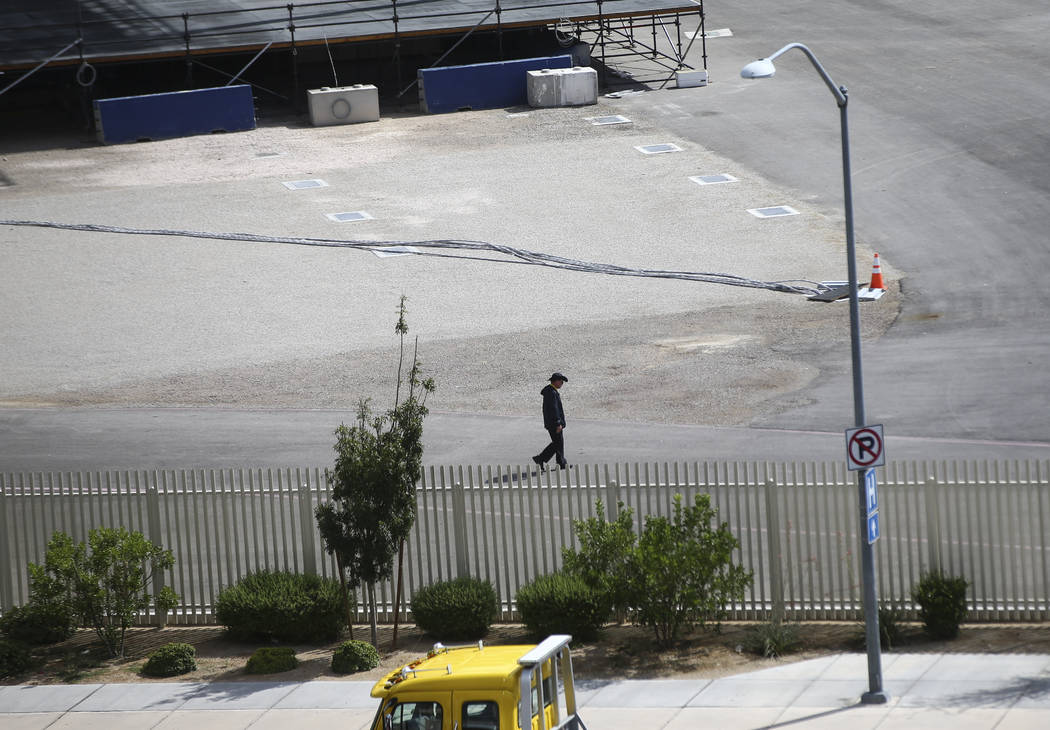 Outdoor music venues like Las Vegas Village, where a gunman massacred concert-goers Sunday night, are by nature open targets.
But don't expect such sites to be razed and replaced anytime soon with hotels or other big projects, even if they're on the famed Las Vegas Boulevard.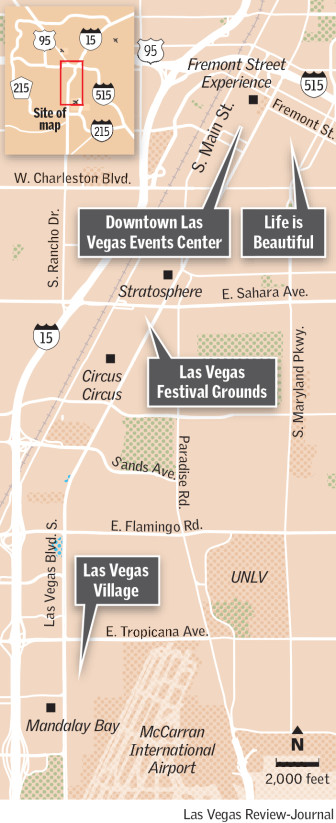 Casino operator MGM Resorts International owns the Las Vegas Village on the south Strip, which hosted the doomed Route 91 Harvest country music festival this past weekend. It also owns the Las Vegas Festival Grounds on the north Strip, which in 2015 hosted the Rock in Rio USA music festival.
Other outdoor venues or concerts in town include the Downtown Las Vegas Events Center at Third Street and Carson Avenue and Life is Beautiful, which spans several blocks downtown and drew 137,000 attendees last year.
Perched from a 32nd-floor room in MGM-owned Mandalay Bay, across the street from Route 91, accused gunman Stephen Paddock of Mesquite killed 58 people and injured more than 500 others in the deadliest mass shooting in modern U.S. history.
Outdoor music festivals have been "gaining momentum" in Las Vegas, and the Strip "really lends itself" to such events because of the high number of hotel rooms within walking distance of venues, said Mike Mixer, executive managing director of real estate brokerage Colliers International's Las Vegas office.
He said security would have to be looked at, but he doesn't expect outdoor venues to be shuttered anytime soon. If open-air events were deemed unsafe, that could "nudge" a property into development "sooner rather than later," but demand for new projects "isn't quite there," he said.
Retail projects have been built on the Strip in recent years, but no one has opened a newly built hotel-casino or residential tower in the resort corridor in several years, and land sales have been slow. Using land as a festival grounds is "a good use in the interim," generating revenue and foot traffic, Mixer said, and MGM owns festival sites near its hotels.
"They're taking basically a parking lot and creating an event that helps fill their hotel rooms across the street," Mixer said.
John Knott, head of real estate brokerage CBRE Group's global gaming group, also doesn't expect open-air venues to be replaced anytime soon. He said there is "too much demand" for outdoor events and that Las Vegas' development market "did not change since the weekend."
Event attendance might slide for a time because of the massacre, but the land will stay open until "market dynamics allow for something to be developed," Knott said.
Efforts to speak with an MGM representative were unsuccessful.
The Review-Journal asked, via email, Downtown Las Vegas Events Center owner Derek Stevens to speak about possible new security procedures, the event center's upcoming schedule and whether he's considering doing something else with the property.
He did not respond, but Angela Ciciriello, director of advertising and public relations for his casinos, the D Las Vegas and the Golden Gate, said in a statement: "Within our properties and venues, our guests' safety and well-being remains our top priority. We are focusing on ways to support our Las Vegas community and those who have been affected by this tragic event. We do not have any additional comments at this time."
A representative for Life is Beautiful could not be reached for comment.
RCG Economics founder John Restrepo said it's "too early to tell" whether outdoor music events would be nixed.
Hotel processes, including check-in, security and staff training, will be looked at, he said. But "it would be a major overreaction at this point" to close open-air venues.
Such a move also would be a psychological blow, one that implies "we lost" and are "too afraid to live our lives," he added.
Contact Eli Segall at esegall@reviewjournal.com or 702-383-0342. Follow @eli_segall on Twitter.