Councilman calls series of apartment fires 'clearly unaccceptable'
Updated June 9, 2023 - 11:37 am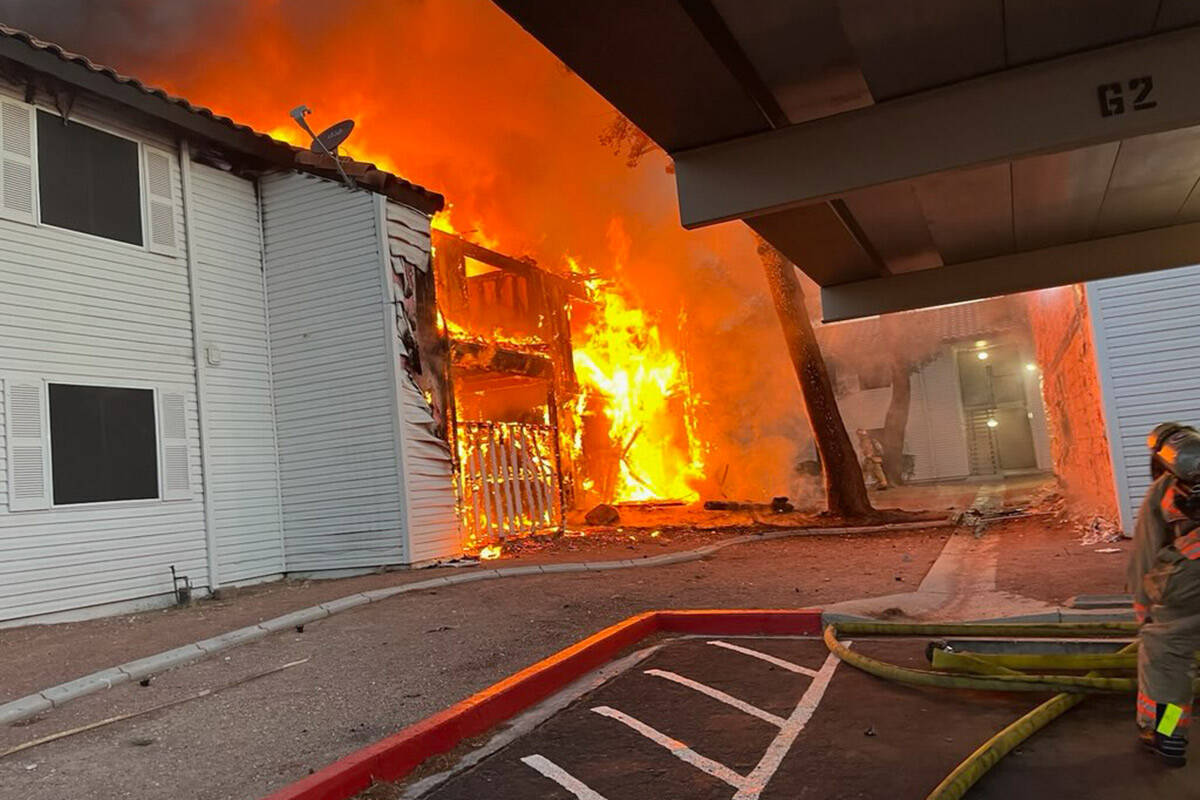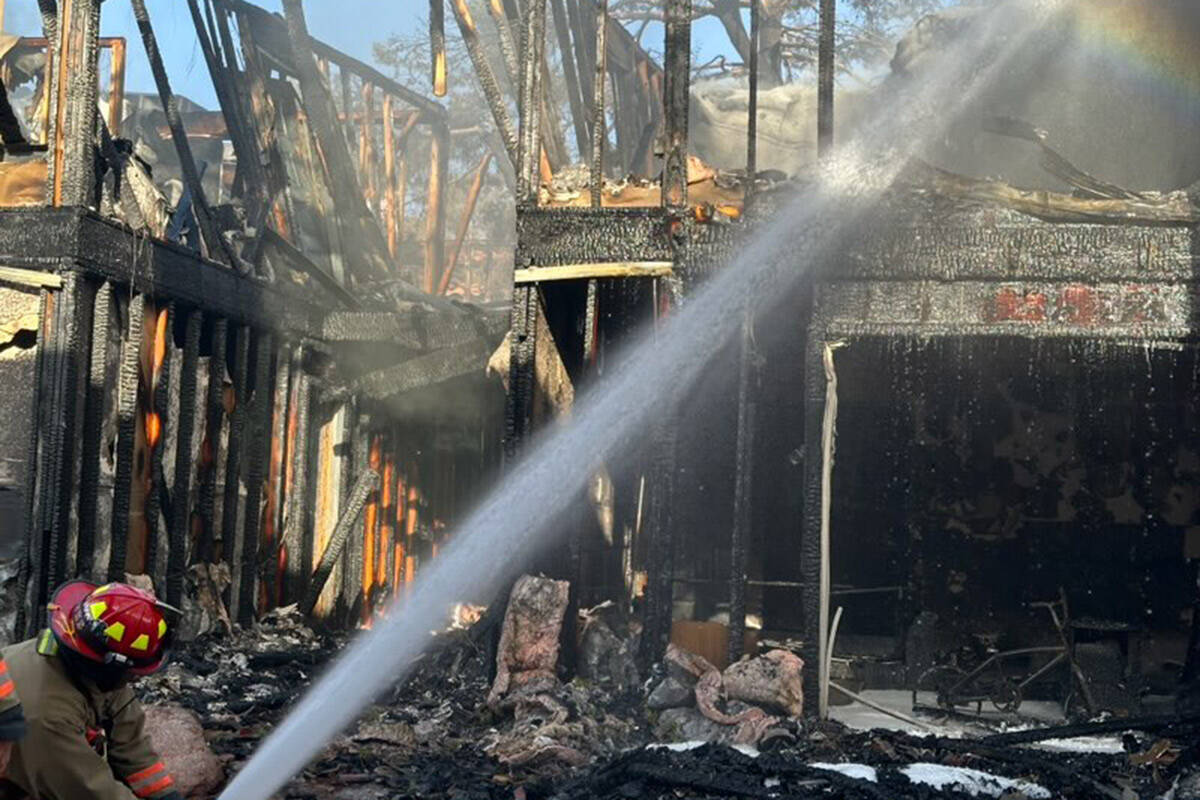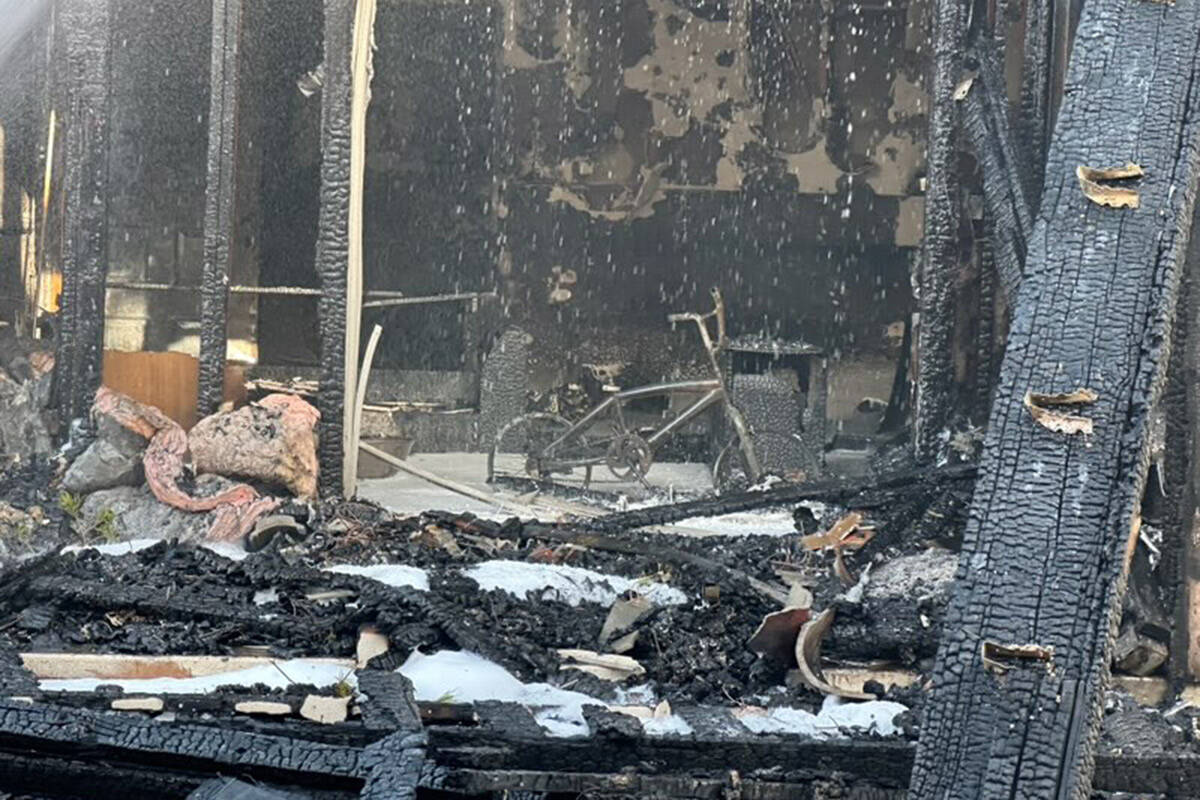 Las Vegas Councilman Brian Knudsen said he wants to make sure city officials do whatever they can to prevent yet another tragedy at an apartment complex that has seen three major fires since 2020, including a blaze this week that left one dead.
Knudsen, who represents Ward 1, which encompasses the Tides on Charleston at 6501 W. Charleston Blvd., said he first wants to learn what caused the most recent fire on Tuesday. Authorities said that, along with the death, at least seven others were injured, including a firefighter. Yet another person remained missing as of Thursday.
"But clearly three fires in (three) years is unacceptable," Knudsen said. "And we have to figure out how we can better support that community. So I'm doing everything I can to make sure the city is being responsive to the needs of that community and we can figure out how to how to prevent that in the future."
Las Vegas Fire Department spokesperson Jordan Moore said in a text message she couldn't comment on the active investigation, including whether or not the person believed missing in the fire had been found yet.
In February 2020, a fire broke out at the same complex, which was then called the Lantana Apartments, displacing 19 people and causing an estimated $500,000 in damages, according to Las Vegas Review-Journal archives.
In June 2022, about 75 firefighters responded to a fire at the Lantana Apartments that was also estimated to have caused $500,000 in damages. One person was hospitalized with smoke inhalation and more than 20 were displaced in that fire.
Still seeking fire's cause
Fire investigators remained at the complex on Thursday, and Moore said they also were ensuring that the property's smoke detectors were inspected in an effort to mitigate the risk of future blazes.
Reminders of both of the previous fires were still visible at the complex. One of the complex's other buildings has scorch marks and no roof. The former site of another building is fenced off.
Knudsen said he'll make sure that every appropriate city investigative agency including code enforcement will do their part to lessen the fire risk at the complex but also to determine if anyone needs to be held accountable.
"I don't want to jump to conclusions and place blame where it may not belong," Knudsen said. "As soon as I know the cause of this fire, we'll probably have a more directed approach."
Knudsen also said he's trying to organize community outreach sessions that will involve both the Metropolitan Police Department and the fire department speaking with residents to make sure their concerns are heard and acted on if necessary.
'Concerned it could happen again'
Meanwhile, a couple who lives at the complex and who organized a Facebook group for residents to band together and share information in the wake of Tuesday's blaze, said a fire suddenly broke out in their bathroom vent in 2022.
Tanya Tufi, 25, and Nathan Stigen, 34, provided video of that small blaze to the Review-Journal. The video shows Stigen using a fire extinguisher to put out small flames burning in the vent.
They said the fire erupted in the vent for no obvious reason while they were home in their apartment in February 2022 and that they were able to put out the flames with their own fire extinguisher.
In a text message Thursday, Tufi said she and Stigen felt that their concerns about the fire were not taken seriously by the complex's management.
"I'm concerned that it could happen again," said Stigen, who said he helped rescue about a half-dozen people from the flames on Tuesday.
Contact Brett Clarkson at bclarkson@reviewjournal.com