Family, fans honor Richard Harrison of 'Pawn Stars' at service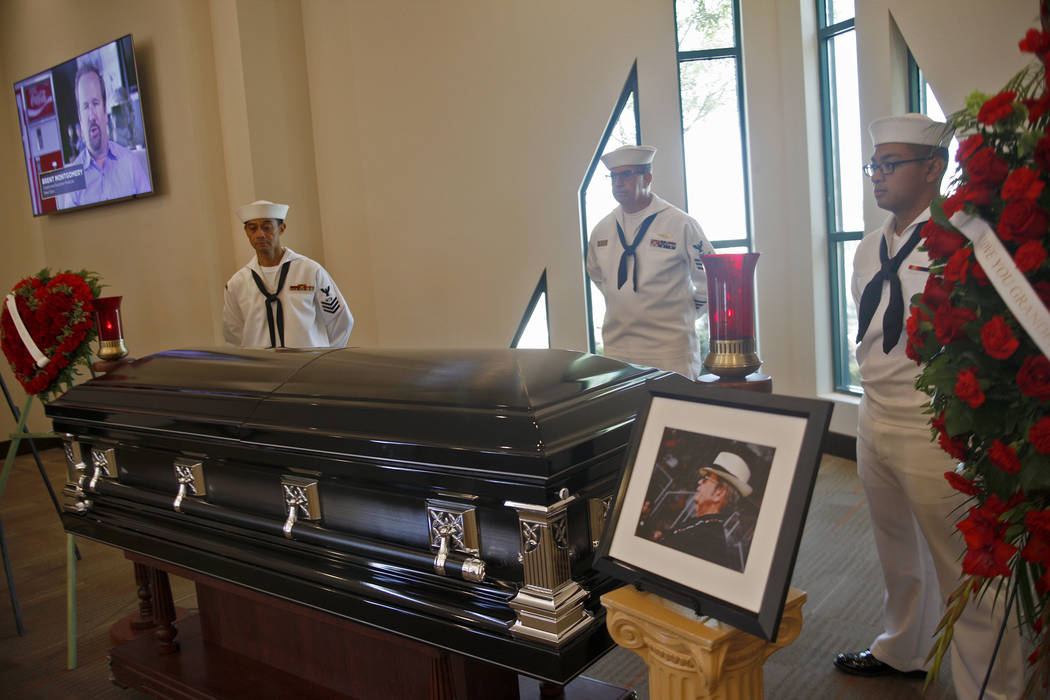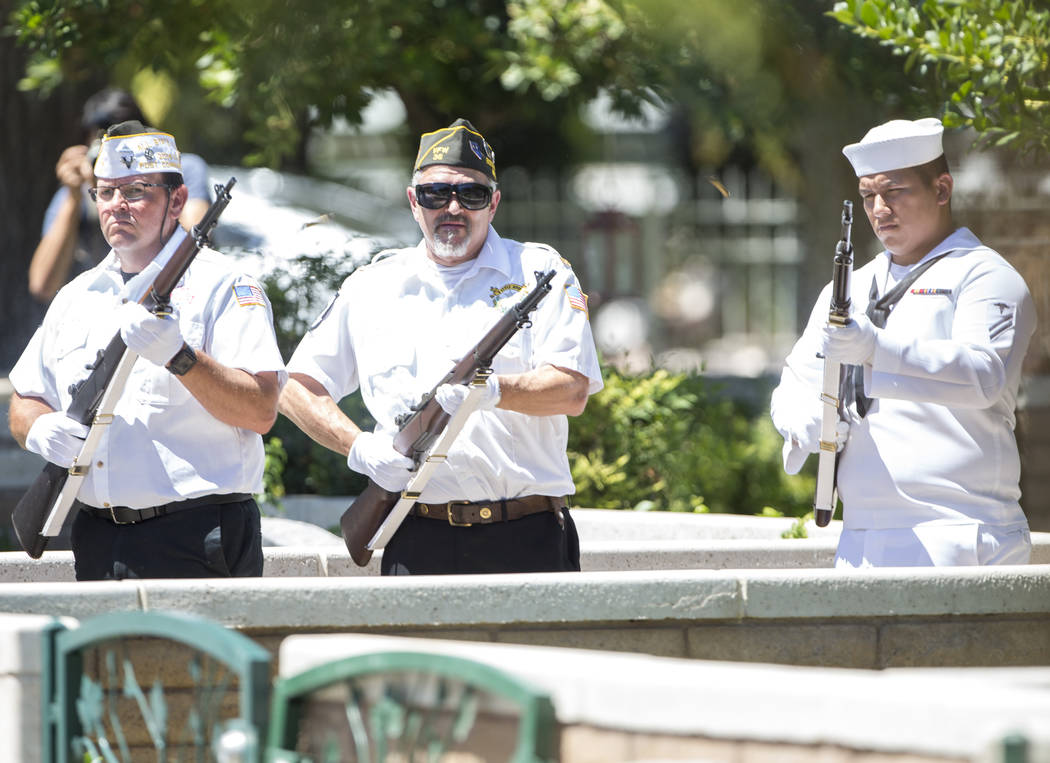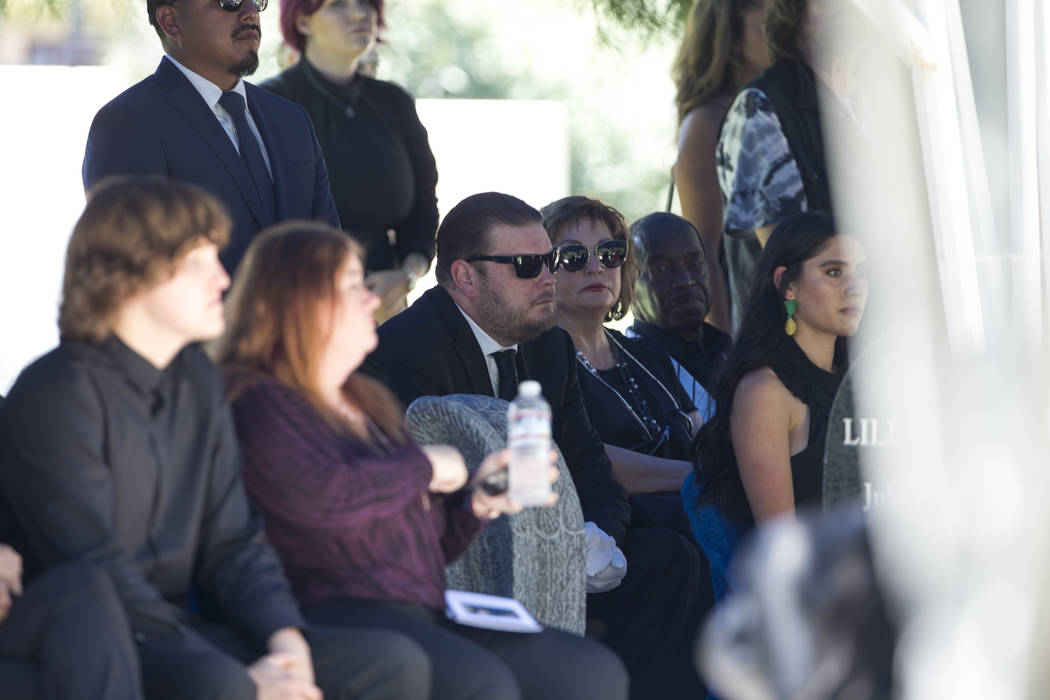 Family, friends and fans paid their last respects Sunday to "Pawn Stars'' favorite Richard Harrison, known to the world as "The Old Man."
Harrison, 77, died Monday after a lengthy fight with Parkinson's disease. He is survived by his wife of 58 years, JoAnne, sons Joseph, Rick and Chris, as well as 10 grandchildren and five great-grandchildren.
Harrison starred in the popular reality TV show about his downtown Las Vegas pawn shop and was known by millions for his sometimes cranky outbursts.
"He seemed like a really nice guy and kind of reminded me of my father,'' said Jack Leclair, a Las Vegas Valley resident, as he left a public viewing at Palm Northwest Mortuary on North Jones Boulevard.
Leclair watched the show since its 2009 launch, he said, and visited the store on Las Vegas Boulevard but never met Harrison.
"We enjoyed watching him all these years, and I just wanted to pay my respects,'' he said.
The Harrisons opened the funeral home to the public from 9 a.m. to noon.
"When someone comes into your home for 10 years, you want an opportunity for closure," family spokeswoman Laura Herlovich said.
TV screens inside the funeral home played bits from episodes of "Pawn Stars," including one in which Harrison tries to drive through an obstacle course.
"Oh, shut up before you even go there. I am the best driver here," Harrison said to his son and colleagues before knocking down several cones.
The video also included testimonials from colleagues filmed after Harrison's death.
Military honors
Friend Charlie Duncan sang "(Sitti' On) The Dock of the Bay" during a private ceremony for friends and family.
Harrison's casket, resting alongside a photo of his wife and him, was draped in an American flag in honor of his 20 years of service in the Navy.
Several military members and veterans were in attendance and Harrison later was sent off with a ceremonial rifle salute.
He was born March 4, 1941, in Danville, Virginia. Harrison's father, a welder and carpenter, moved the family to Lexington, North Carolina, where Harrison spent most of his childhood.
He married high school sweetheart JoAnne Rhue in 1959 at age 17. The Navy transferred Harrison to San Diego in 1967, and he rose to the rank of petty officer first class. He was discharged in the late 1970s and began helping his wife with her real estate business.
Striking 'Gold'
Amid a weak economy, the Harrison family moved to Las Vegas in 1981 and opened Gold & Silver Coin Shop.
Harrison relocated his business to its current address, 713 Las Vegas Boulevard South, in 1988 and renamed it Gold & Silver Pawn Shop.
In July 2009, "Pawn Stars'' made its debut, featuring Harrison, his son Rick, grandson Corey and family friend Austin "Chumlee" Russell.
The show features Harrison and his colleagues haggling with customers and discussing the history of the items brought into the store. "Pawn Stars'' took off immediately, becoming one of History's highest-rated shows. The show is set to resume filming its 16th season in September.
Contact Todd Prince at 702-383-0386 or tprince@reviewjournal.com. Follow @toddprincetv on Twitter.
Related
Recalling words of advice from Richard Harrison of 'Pawn Stars'
"Pawn Stars:" 500 episodes and a Super Bowl ring to boot
'Pawn Stars' cast reflects on road to Monday's 500th episode