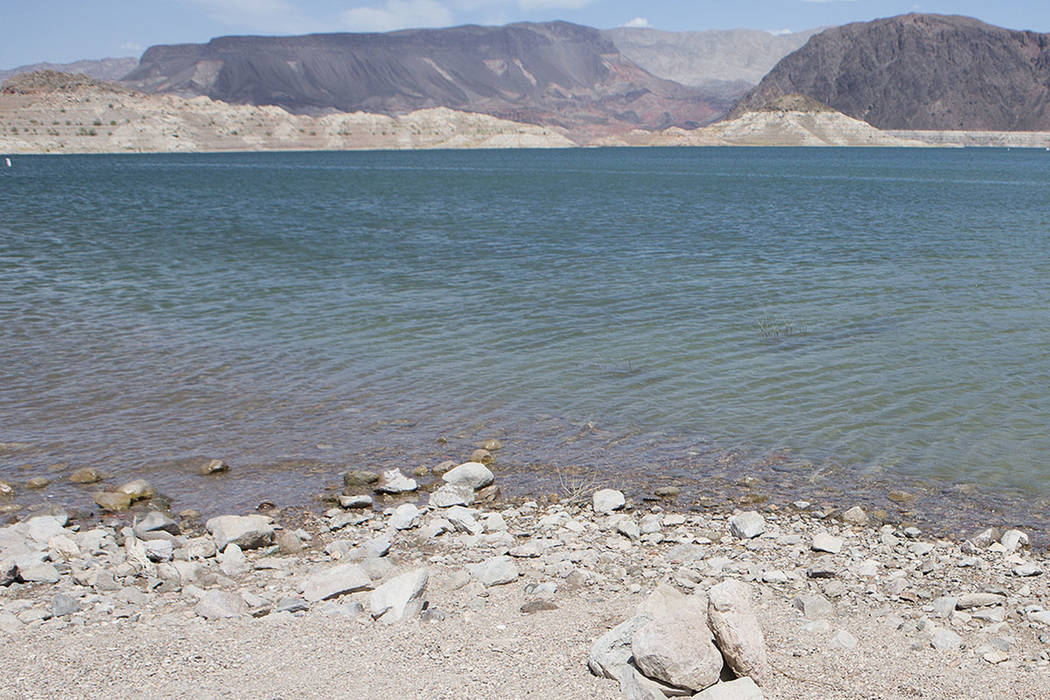 A 33-year-old man died Wednesday afternoon while swimming at Lake Mead National Recreation Area.
The incident happened about 3:33 p.m. at Special Events Beach, just northwest of the marina. Several people called 911 to report a possible drowning, park spokeswoman Christie Vanover said.
When rescue crews arrived, they pulled three people from the water and brought them to safety.
Bystanders pulled a fourth man from the water, but he was unconscious. Paramedics tried to resuscitate him, but he was pronounced dead about 4:15 p.m.
It's unclear why bystanders were the ones who pulled the man to shore, or whether he was in the same party as the other three people rescued. Vanover noted the man who died was not wearing a life jacket.
The incident is under investigation. The Clark County coroner's office will name the man who died once his family has been notified.
This is the sixth possible drowning incident the National Park Service has investigated at the recreation area so far this year, pending autopsy results.
Contact Rachel Crosby at rcrosby@reviewjournal.com or 702-387-5290. Follow @rachelacrosby on Twitter.
Lake Mead: The deadliest national park in U.S.
In a recent report, Outside magazine ranked Lake Mead as America's deadliest national park, based on an analysis of fatalities over the past 10 years.
From 2006 through 2016, 275 people lost their lives at the 1.5 million-acre park east of Las Vegas. That's about 100 more than at second-deadliest Yosemite National Park and 120 more than third-deadliest Grand Canyon National Park, according to Outside.
Related
18-year-old man dies at Lake Mead National Recreation Area
Coroner identifies man who died Saturday at Lake Mohave
Coroner IDs second man in weekend water death at Lake Mead
Coroner identifies man who apparently drowned at Lake Mead
Coroner IDs body encased in concrete at Lake Mead
Man's body found in water near Lake Mead Marina
Man who drowned Saturday at Lake Mead was Illinois resident
Special Events Beach, Nevada 89005