Mass layoffs coming to Desert Springs hospital
Updated January 11, 2023 - 10:12 am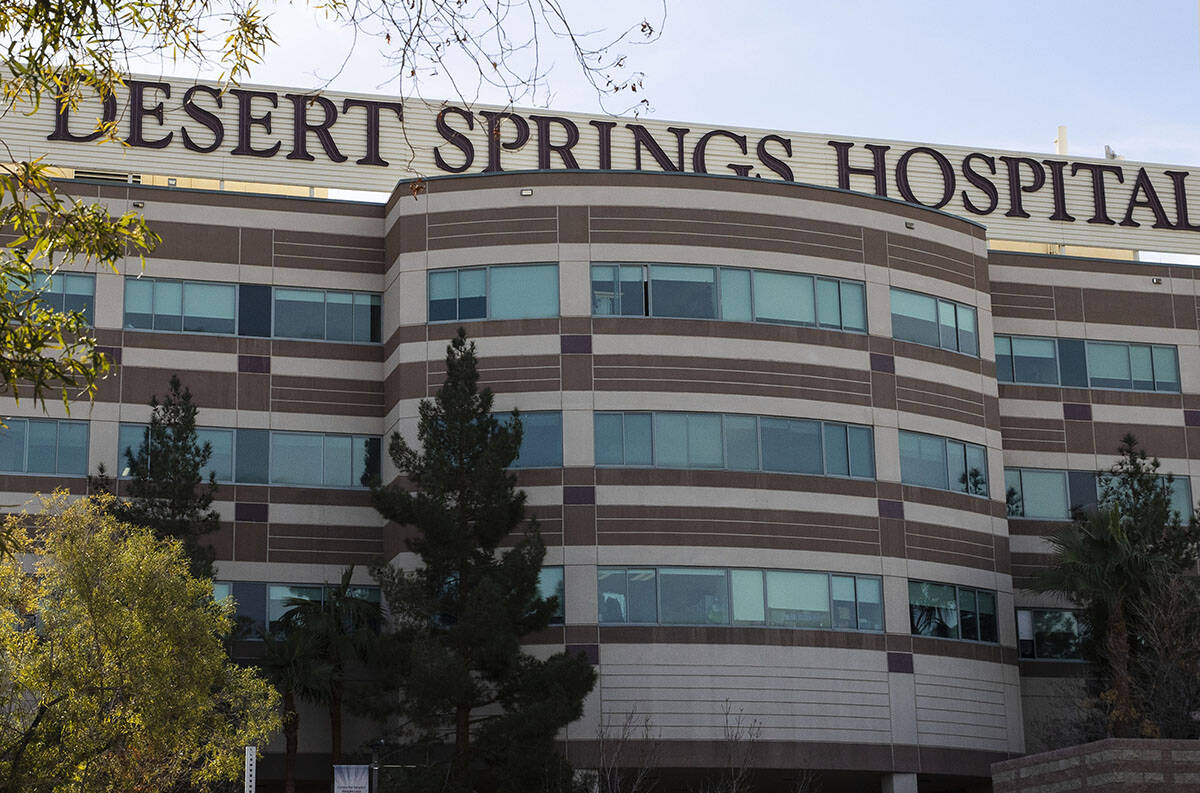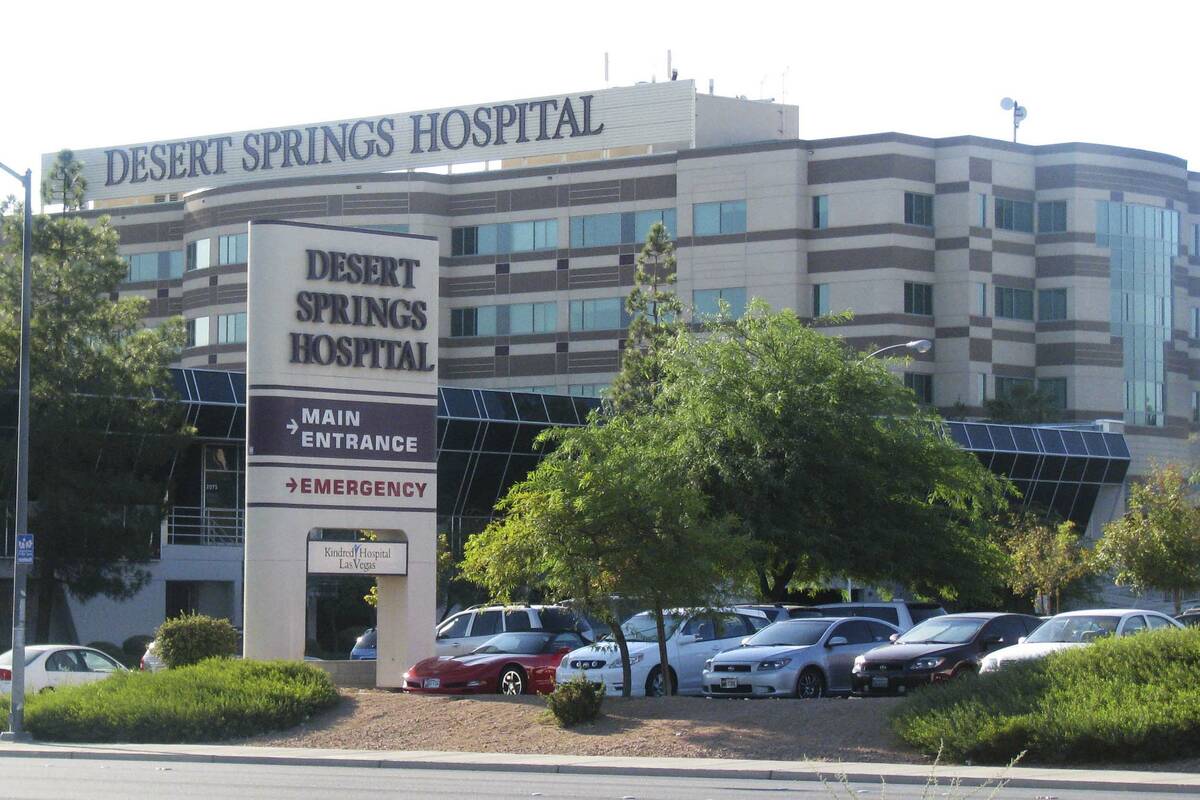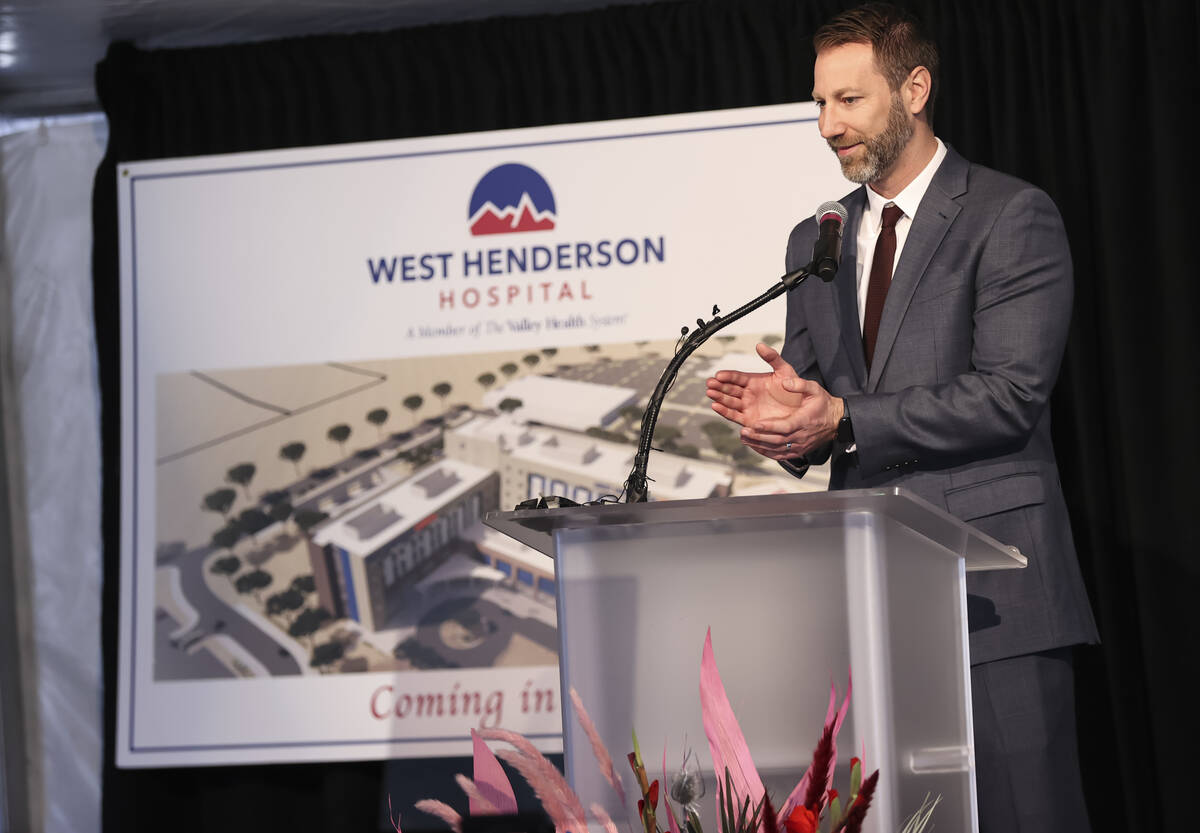 Mass layoffs are coming to Desert Springs Hospital Medical Center, coinciding with the end of inpatient services and the facility's conversion to a free-standing emergency department, according to notices sent to employees Tuesday.
The layoffs at the 282-bed acute care facility will take place on or after March 11, but no later than March 25.
"We understand and know this is difficult news to hear and process but would like to provide opportunities to everyone interested and qualified for open positions within the Valley Health System," a notice from hospital CEO Chris Loftus states. To that end, the hospital has scheduled on-site job fairs with representatives from the other Valley Health System hospitals.
Federal law requires large employers to give 60-day advance notice of sizable workforce reductions.
There are 970 employees who are affected, hospital representative Gretchen Papez said.
Pending approval from the Nevada Department of Health and Human Services, the hospital plans to begin to limit inpatient admissions prior to March 11.
It will transfer patients in the emergency department requiring admission to other appropriate facilities, according to a separate memo from hospital leadership to medical staff.
Once all inpatient operations have stopped, the existing emergency department will be converted to a free-standing emergency department and continue to operate for another 24 months while a new free-standing emergency department is constructed on the campus.
The memo praises the "commitment, dedication, and compassion" of staff over the past three years, a time of unprecedented challenges.
"Although Desert Springs Hospital has performed admirably during this extraordinary time, we continue to encounter existing and new challenges as an organization," the memo states. "As you know, we are an aging facility with complex physical constraints. Due to those factors, the assessment of the future state of the hospital has been under review for some time. The required renovations would be highly disruptive to operations and require a significant capital investment.
"Coupled with the fast-changing landscape of healthcare, which includes labor shortages and cost increases due to inflation, these unanticipated challenges have expedited the need to adapt our operations."
Desert Springs hospital, located on Flamingo Road east of the Strip, has made a name for itself with its cardiac care and its bariatric surgical weight control program. The hospital, which opened in 1971, entered the national spotlight when it treated then-presidential candidate Bernie Sanders after his heart attack on the campaign trail in October 2019.
In March, Universal Health Services executive Karla Perez told the Review-Journal that the corporation would be looking to "repurpose" the hospital.
UHS owns and operates the Valley Health System, which includes Desert Springs hospital. It was uncertain at that time what the repurposing would look like.
Desert Springs open-heart surgery capability and its bariatric program were to be shifted to West Henderson Hospital, a 40-acre medical campus under construction at St. Rose Parkway and Raiders Way in the southeast valley, representatives said. West Henderson Hospital is scheduled to open in mid-2024.
The Valley Health System network includes seven acute care and specialty hospitals, four free-standing emergency departments, physician practices and a variety of outpatient services.
Contact Mary Hynes at mhynes@reviewjournal.com or 702-383-0336. Follow @MaryHynes1 on Twitter.