Area 51 Basecamp canceled; Alienstock still on for Saturday
Updated September 21, 2019 - 6:33 pm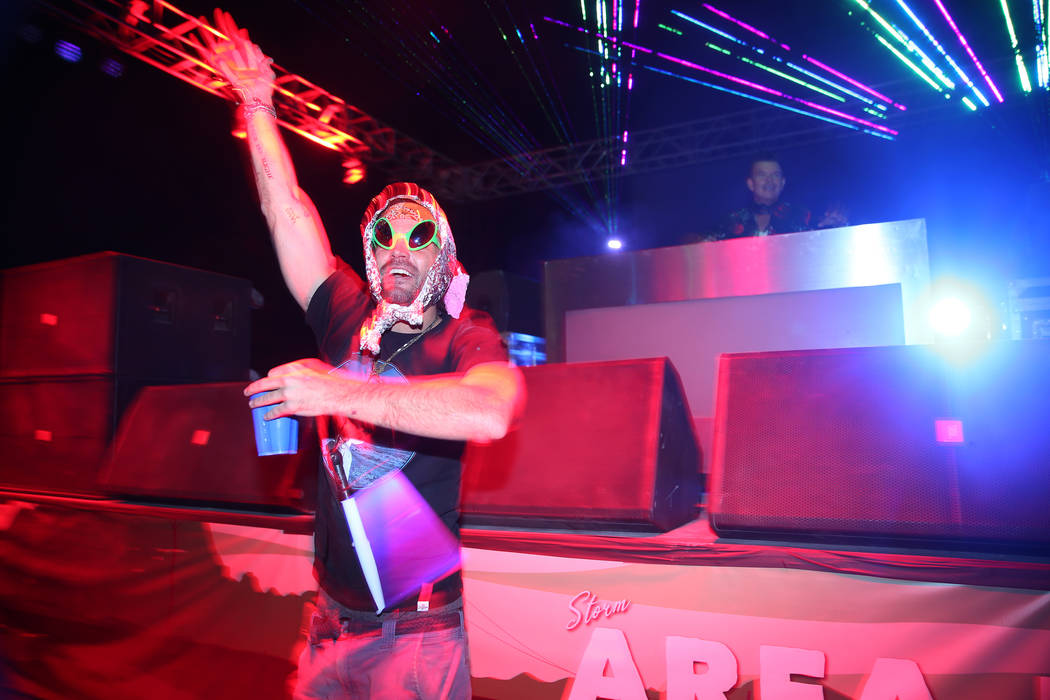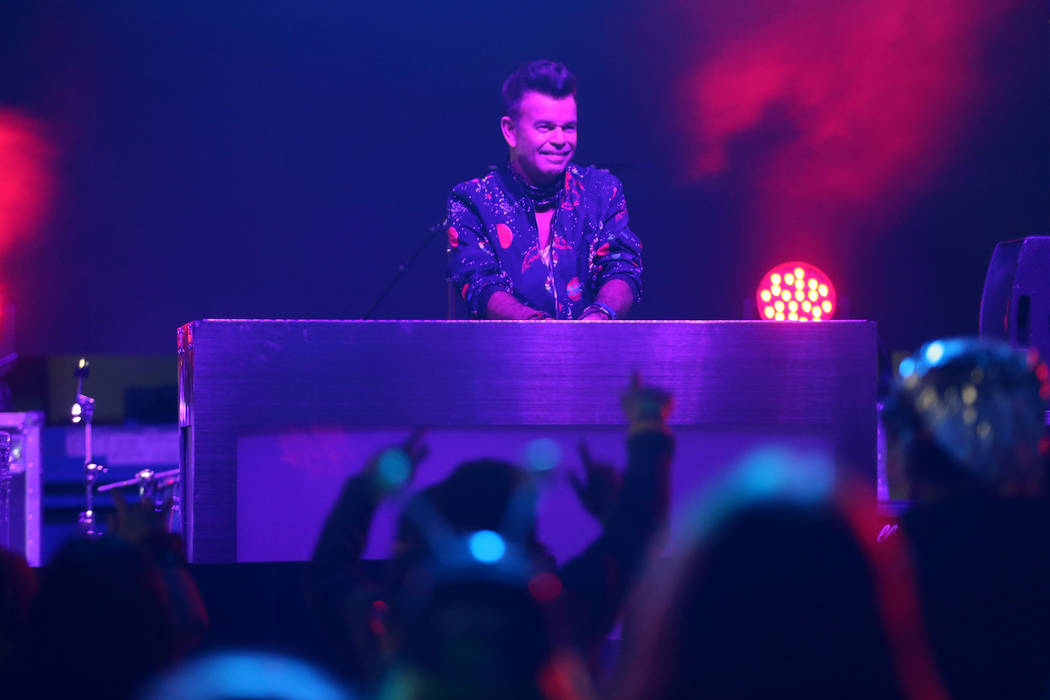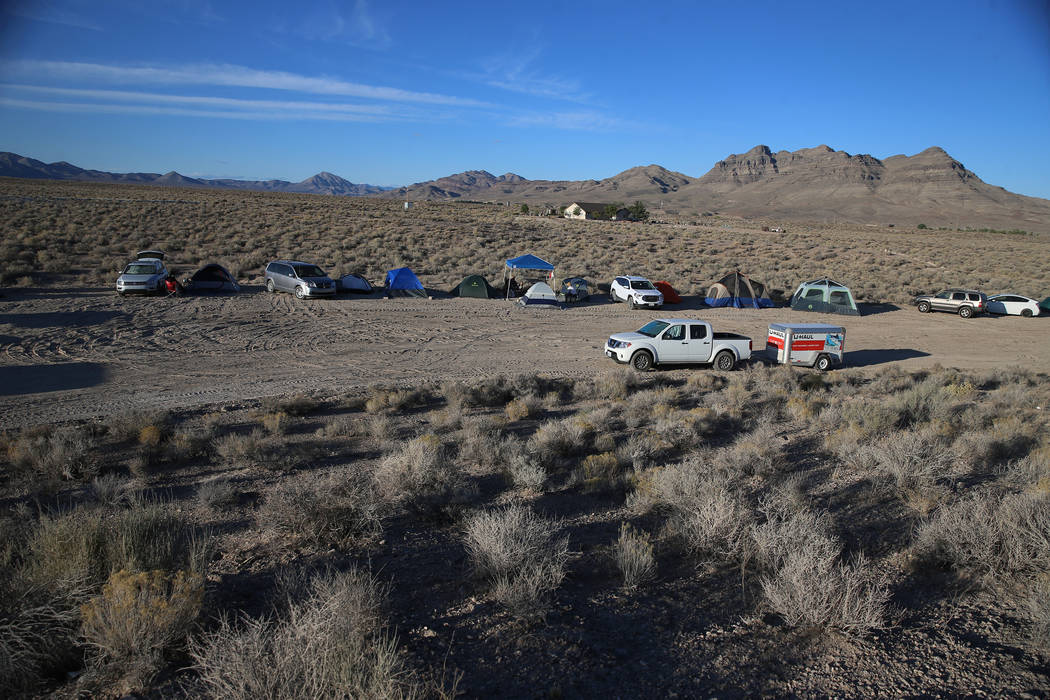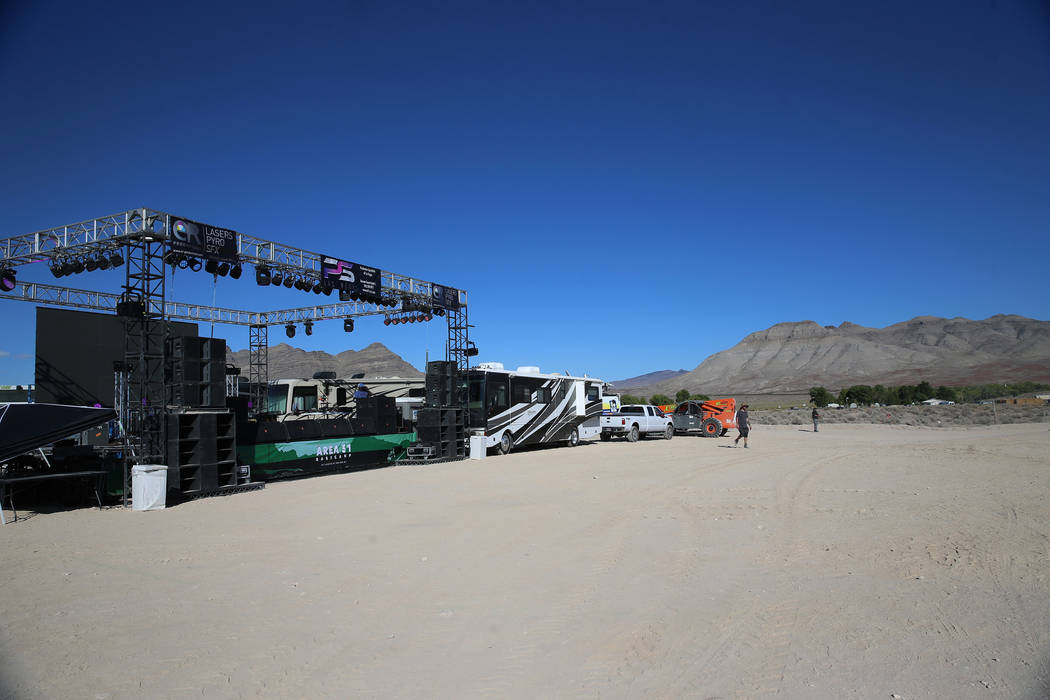 HIKO — Day 1 was enough of a dud that Day 2 was called off.
But the tale of Area 51 Basecamp in Hiko took another twist late Saturday morning when a news release pinged reporters' inboxes saying the event would go on.
The scheduled musicians wouldn't be coming, but speakers would still appear inside the Alien Research Center. A few vendors chose to stick around, too, according to event executive producer Keith Wright. Tickets that had cost $51 were made free.
"At this point, it truly is ad hoc," Wright said.
Friday showed a sluggish start for the two-day festival.
"We didn't even see 10 percent of what the anticipated draw was," Wright said. He said he was hoping for 2,500 to 5,000 fesvitvalgoers per day.
Organizers were expecting a large crowd for a performance by Paul Oakenfold on Friday night, but only a few dozen people showed up to see the Grammy-nominated DJ in a rare rural setting at the Alien Research Center.
Crews were still putting up signage after 3 p.m. Friday, despite an announced 1 p.m. start time. Cover bands played to hardly anyone.
With the lack of crowd during Day 1 and the low presale tickets for Saturday, Wright and his team decided to pull the plug.
"Our event was successful with the major exception that nobody showed up," he said.
Wright said in the days leading up to the event that organizers were relying heavily on walk-up customers.
The event was one of two Storm Area 51 events spawned by a Facebook joke that went viral. It had several vendors, art installations, an Area 51 documentary showing and a mock Area 51 security gate.
Those who purchased tickets for the Saturday event through Ticketmaster will be refunded the $51 purchase price, Wright said. That process is already happening, he said.
Wright and Alien Research Center owner George Harris failed to recoup the "six-figure" investment they put into the event.
"It hurts," Wright said. "But it won't kill me."
Further down the Extraterrestrial Highway (state Route 375), Alienstock at the Little A'Le'Inn motel in Rachel rolls on.
There was an estimated crowd of between 1,500 and 2,000 people at Alienstock for Day 2, with many festivalgoers staying overnight in the Little A'Le'Inn. Others slept in RVs, campsites and cars in designated sold spots on 30 acres of land owned by festival organizer and Little A'Le'Inn owner Connie West and on private property across the highway.
Addressing a portion of the attendees from the main stage on the festival grounds, West beamed as she talked about the turnout Friday night.
"I'm speechless, thank you so much," she said, grinning. "Thank you so much. Because without you, this wouldn't be possible."
Contact Mick Akers at makers@reviewjournal.com or 702-387-2920. Follow @mickakers on Twitter. Review-Journal staff writer Blake Apgar contributed to this report.
RELATED
Trailblazing DJ Paul Oakenfold to headline Area 51 Basecamp event
Cow, car collide on highway near Storm Area 51 events
Storm Area 51: A look at Day 2 — PHOTOS
Handful of arrests mark first 2 days of Storm Area 51 events
At last, vast cast of characters turn up for Storm Area 51 — BLOG
Storm Area 51: A look at Day 1 — PHOTOS
Officials say they're ready for whatever comes from Area 51 events
Storm Area 51 event organizers scrambling to prepare sites
Storm Area 51 events — TIMELINE