North Las Vegas constable's re-election leaves office in limbo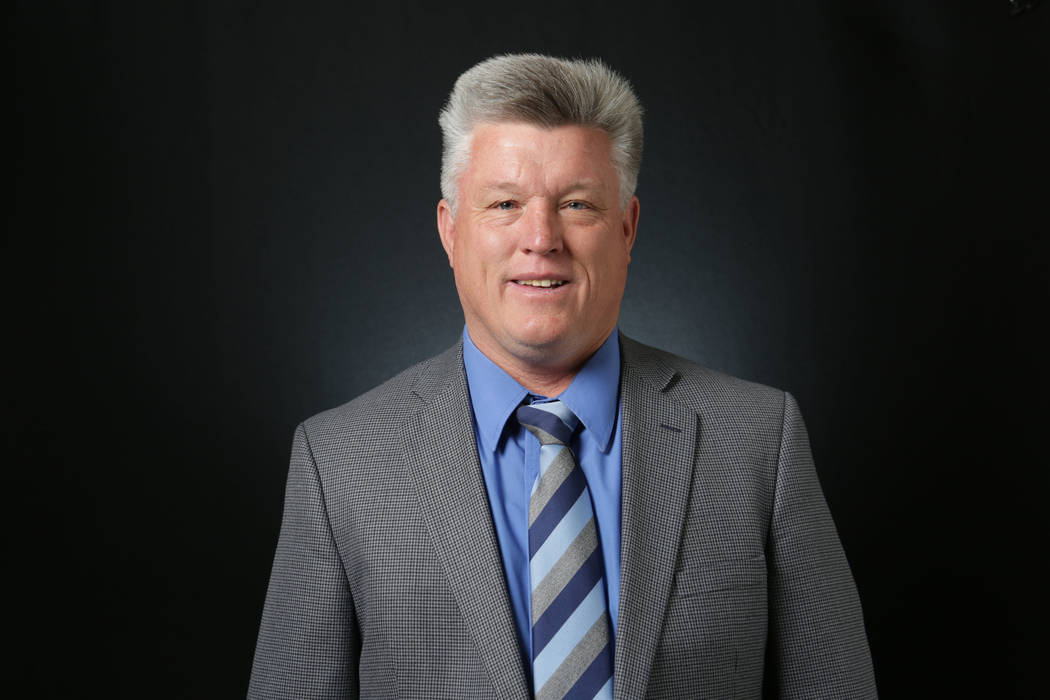 More than a year after Clark County commissioners contemplated forcing the North Las Vegas constable from office, Robert Eliason convincingly won a second term to a job that Nevada law says he is not qualified to hold.
"Obviously the people of North Las Vegas have spoken, and that is worthy of some consideration," Clark County Commissioner Jim Gibson said.
Eliason, a Democrat, received more than 65 percent of the vote against Republican challenger Jimmy Vega. The win leaves the county in the same holding pattern it has been in with the controversial office, which is responsible for carrying out evictions, serving civil court papers and processing abandoned-vehicle complaints.
Last year, commissioners considered ousting Eliason for failing to comply with a state requirement to become a certified peace officer within 18 months of taking the job, but opted to give him a two-week window to find a legal path to staying in office.
Eliason soon sued the county to keep his job, arguing that a neurological condition prevents him from completing a situps test that was part of the state's certification requirement.
He contends that the requirement violates federal disability law. He also argues that it violates Nevada's Constitution because it only applies to constables in North Las Vegas and Henderson. The case is pending in federal court.
Eliason said he intends to become certified.
"I'm trying my darnedest," he said, adding that he is now claiming that a medical issue — not necessarily a neurological issue — prevents him from completing the physical requirement. He said he is visiting doctors to determine why he cannot complete it.
Eliason also said his dominant win shows that voters don't care about the certification.
Gibson said he has never heard a complaint that Eliason could not perform his duties. He also said he sees no good reason to abolish the office itself.
The commissioner said it may be time for someone in the Legislature to consider whether the peace officer certification is necessary for constables. A bill from Sen. Mo Denis, D-Las Vegas, that would have removed the certification requirement from the North Las Vegas office failed during the 2017 Legislative session.
It's unclear if or when the County Commission will address the issue again, especially with the arrival of three newly elected commissioners and a soon-to-be-appointed member who will replace Steve Sisolak, the governor-elect.
Eliason's re-election rankled North Las Vegas Mayor John Lee, a vocal critic who backed Vega financially during the campaign. Lee suspected strong Democratic turnout was the only factor that allowed Eliason to claim the down-ticket position.
Vega was a controversial candidate with a history of financial troubles and a police investigation into his residency hanging over his head. The secretary of state's office in September cleared a complaint that Vega did not live in North Las Vegas for at least 30 days before filing for candidacy.
Lee said the city receives regular complaints about the constable's office. He has advocated for the county removing the city's name from the job title or removing Eliason from office.
"I don't have any control over it," he said. "I don't like it. And I'm trying to change the image of North Las Vegas."
Contact Blake Apgar at bapgar@reviewjournal.com or 702-387-5298. Follow @blakeapgar on Twitter.