One I-15 closure down, one to go: NDOT happy with 'Dropicana' work
Updated January 30, 2023 - 8:24 pm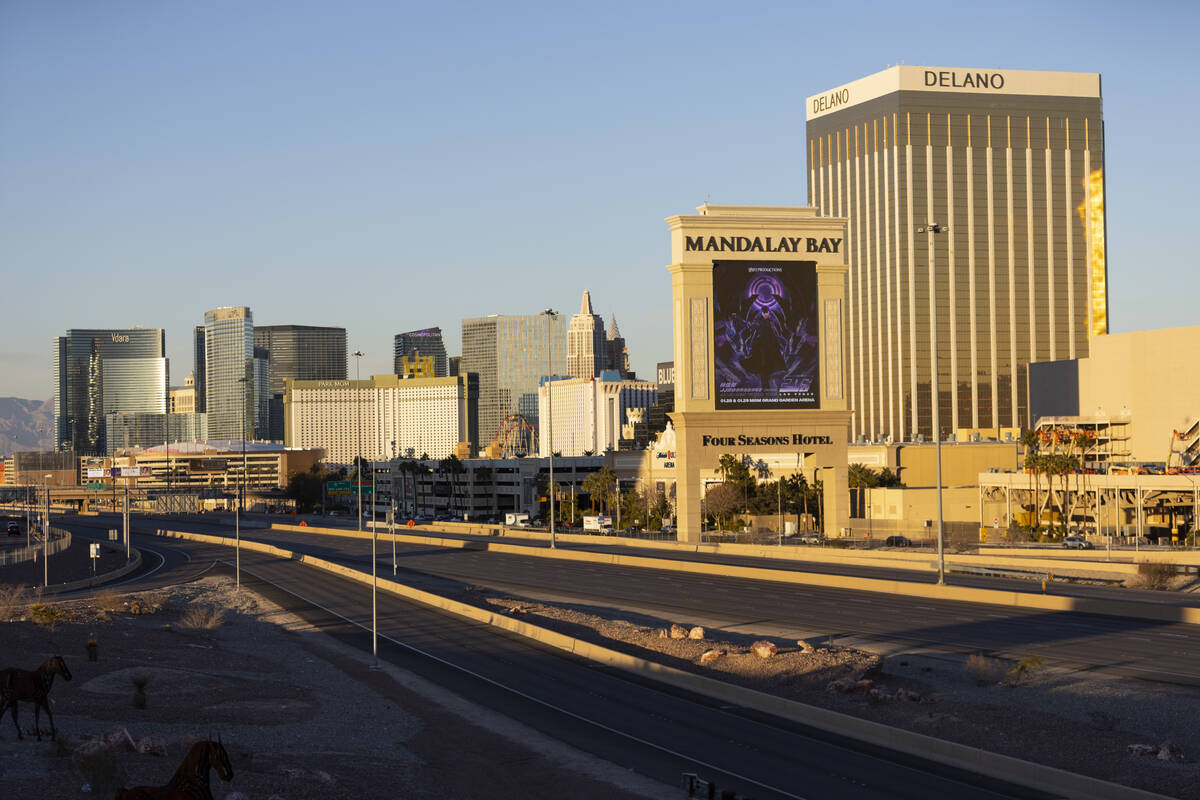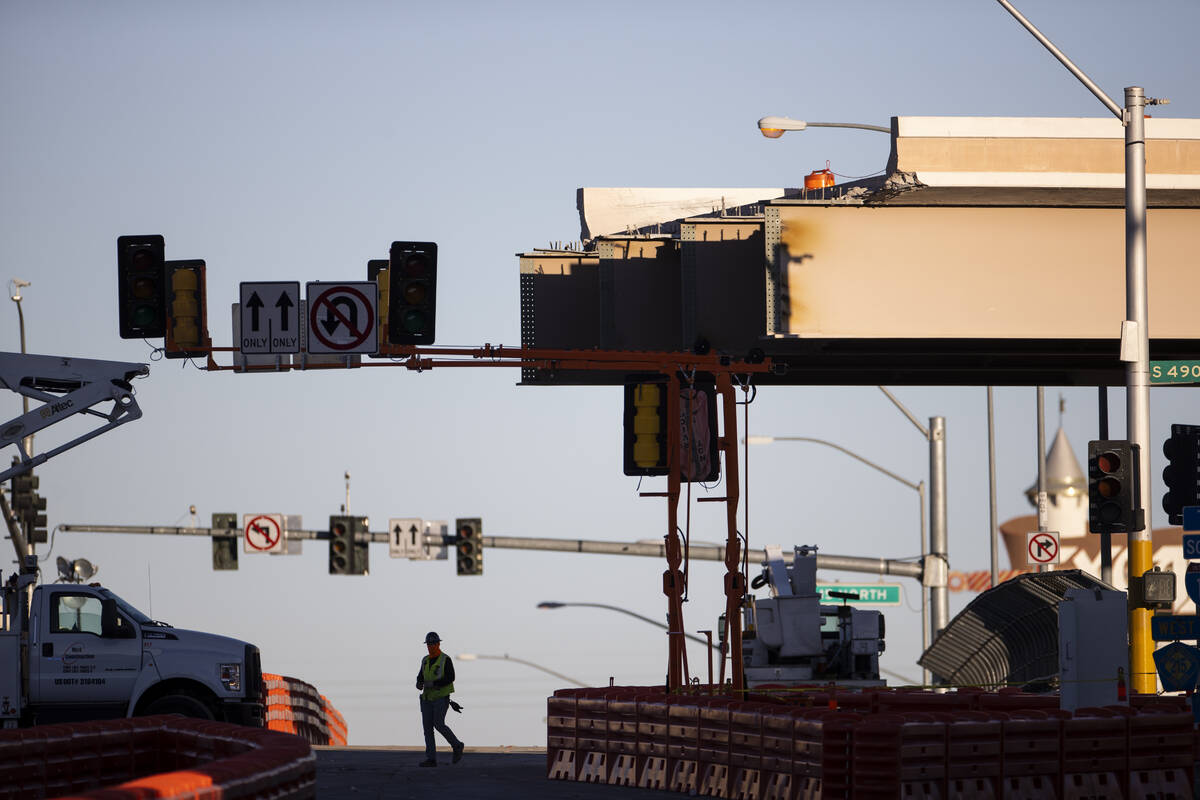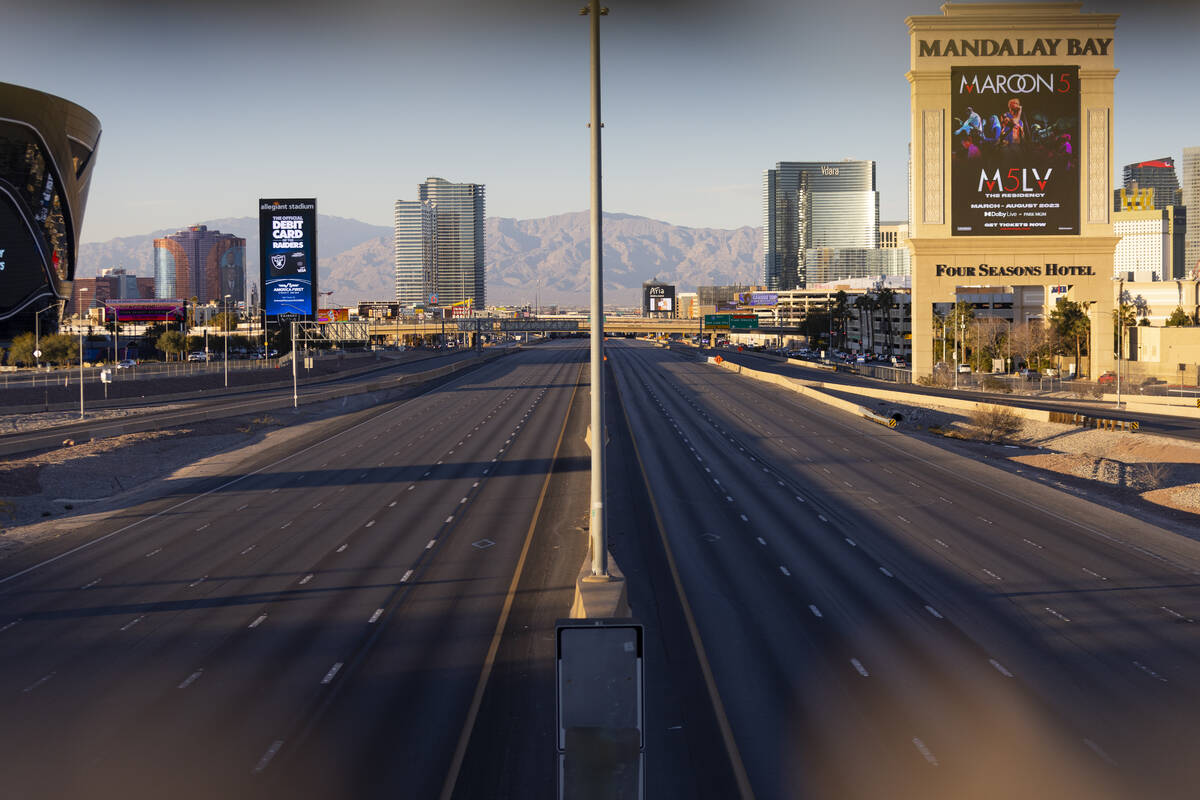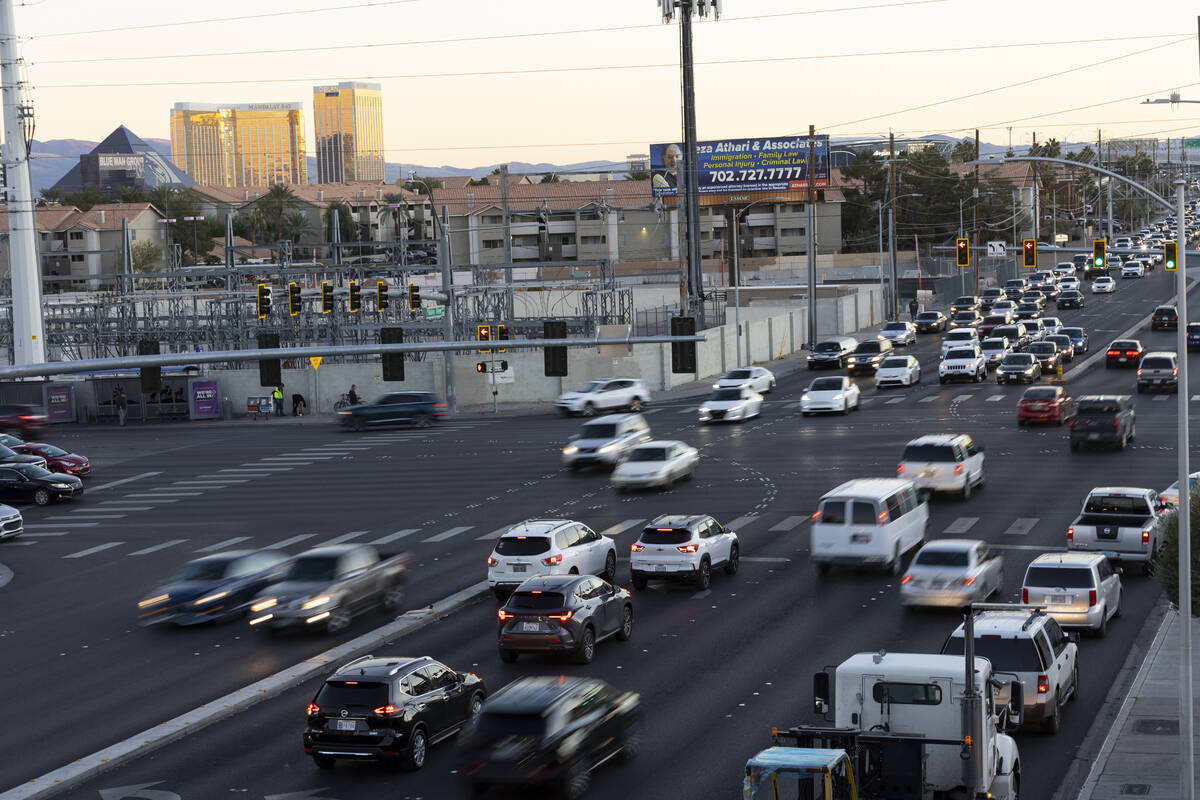 Motorists survived the first of two planned full shutdowns of Interstate 15 related to the I-15/Tropicana Avenue interchange project known as "Dropicana."
The Nevada Department of Transportation said it is pleased with how drivers navigated the closure of I-15 in both directions between Russell and Flamingo roads from late Friday night into early Monday morning.
"We saw significantly reduced traffic volumes," NDOT spokesman Justin Hopkins said. "It appears drivers heeded the warnings to avoid the area and others used appropriate detours to get around. The work to remove the northern half of the Tropicana bridge was efficient, and we were able to reopen both Tropicana and I-15 ahead of schedule."
Between Dean Martin Drive and the New York-New York, Tropicana was closed to traffic for eight days and also reopened Monday. The Tropicana bridge over I-15 reopened to two lanes in each direction, with a temporary traffic pattern known as a diverging diamond interchange.
"A DDI is designed to reduce congestion and improve safety and efficiency, especially during times of construction when the road has reduced capacity," Hopkins said. "The DDI allows for continuous traffic flow during construction, reducing the need for detours. The DDI reduces the potential for collisions and improves safety for drivers. The DDI design reduces the number of conflict points and allows for a smoother traffic flow during construction."
There are three other diverging diamond interchanges in Southern Nevada — Horizon Drive at U.S. Highway 95 in Henderson, Kyle Canyon Road at U.S. 95, and the lanes under I-15 at U.S. 95, Hopkins noted.
"Drivers on Tropicana will notice new barriers and temporary signals helping guide them through the DDI," he said. "We recognize that it will take a little getting used to, but we are confident drivers will adapt quickly."
The $305 million I-15/Tropicana interchange project is designed to make traffic flow more efficient in and around the Tropicana interchange, improve travel time and reliability on I-15 and Tropicana, enhance safety for motorists and pedestrians, and create easier access to and from the resort corridor.
Work on the project started in May and is expected to wrap up in early 2025.
The current phase of the I-15/Tropicana project is aimed at rebuilding the northern half of the Tropicana bridge. Once that is completed, traffic on Tropicana will be shifted to the new bridge, and the southern side will be demolished and rebuilt.
To allow for the southern half of the Tropicana bridge to be rebuilt, another full closure of I-15 is planned in Phase 3 of the project.
NDOT anticipates that will come in the fall, when crews demolish the southern half of the Tropicana overpass. The exact dates will be announced as that work draws near.
"When the full structure opens in 2024, Tropicana Ave will return to a more typical traffic movement, with greater capacity and additional turn lanes than it had previously," Hopkins said.
Contact Mick Akers at makers@reviewjournal.com or 702-387-2920. Follow @mickakers on Twitter.