Desert Pines hosts Arbor View with playoff seeding implications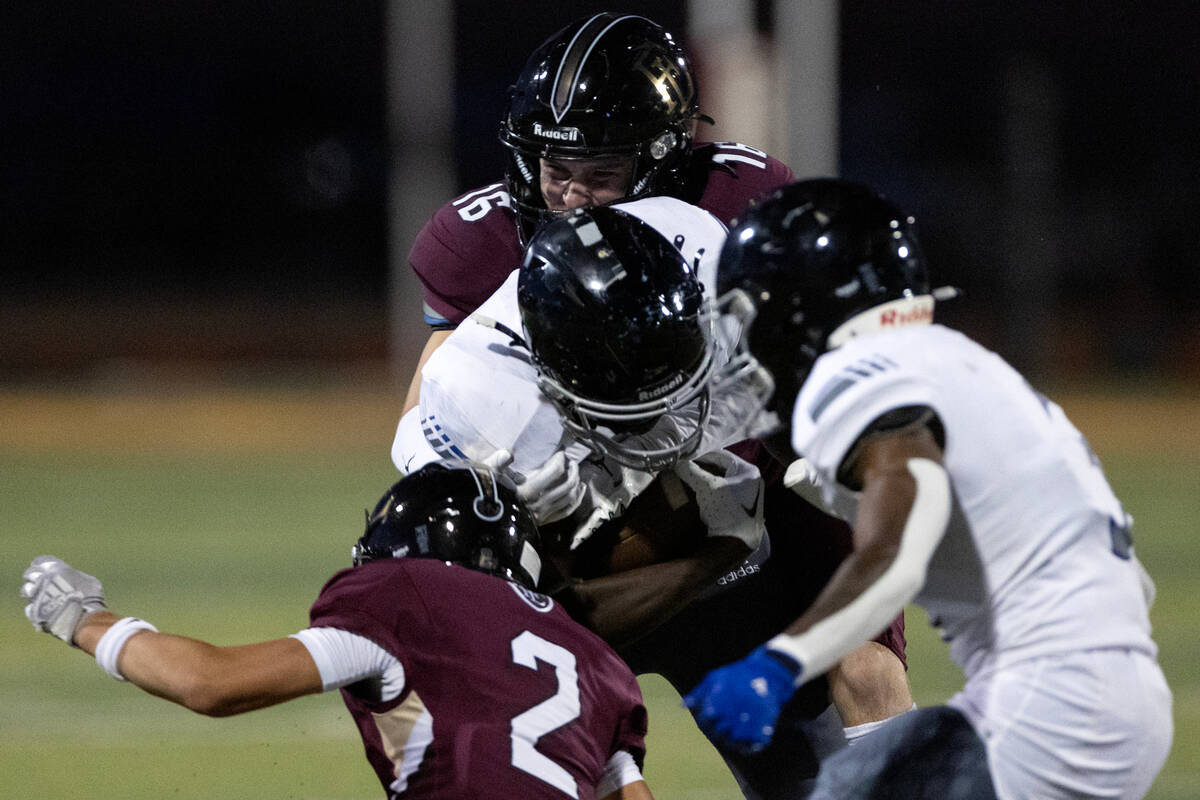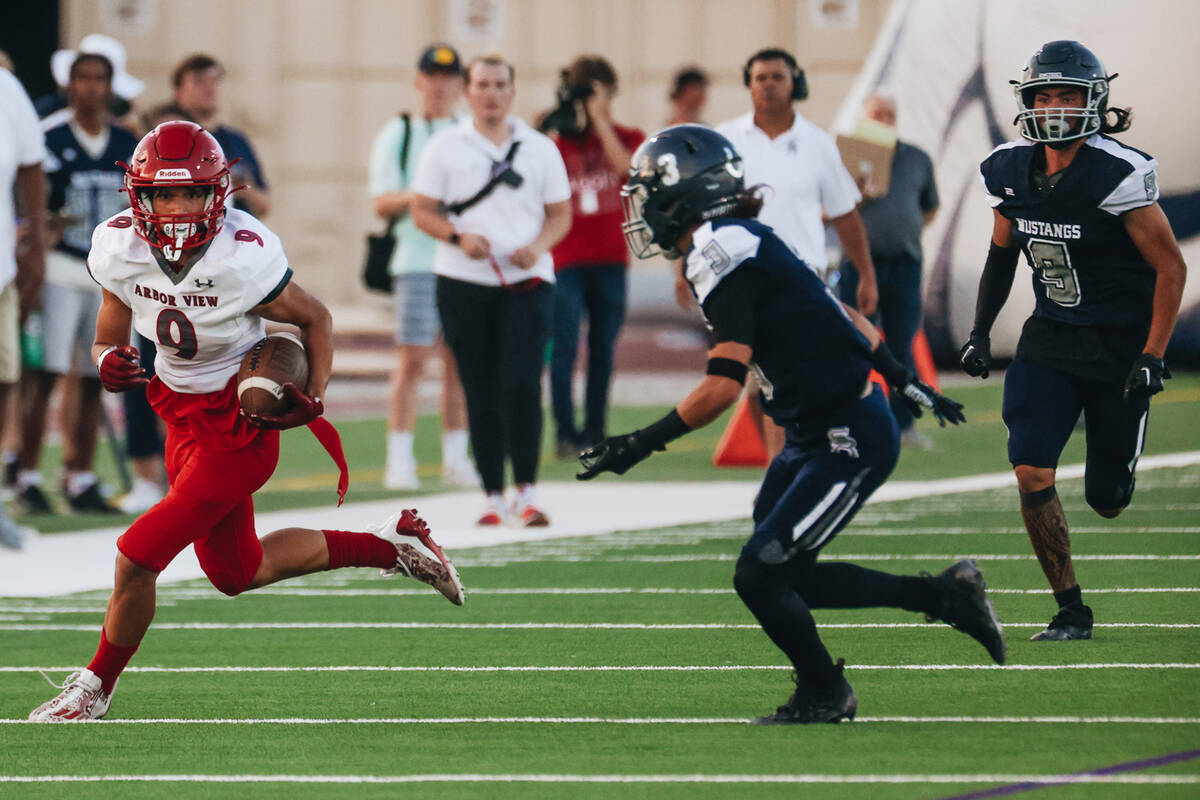 Every game is magnified in Class 5A Division I, the state's top level for high school football.
Made up of only seven Southern teams, with everyone playing each other in the regular season, coaches say there are no easy matchups.
With Bishop Gorman looking like the prohibitive favorite after handling Liberty last week, the jockeying for positioning in the regular-season standings is ramping up, with the other top teams fighting for home-field advantage in the postseason.
Arbor View, No. 3 in the Review Journal's Class 5A rankings, plays at No. 5 Desert Pines at 6 p.m. Friday. The winner will be in a prime spot to compete for the No. 2 or 3 seed in the playoffs, get at least one home playoff game and likely avoid Gorman until the state championship game.
"It's going to be tougher (playing a team) the second time around," Arbor View coach Matt Gerber said. "You're going to be playing teams that know you a little bit better. Having any advantage you can get, being a home-field advantage, that's huge."
Consistently two of the state's top four teams, Arbor View (2-2, 2-0 5A Division I) and Desert Pines (2-2, 1-1) have squared off often against the other top teams.
They both fell to Liberty last season, and Arbor View lost to Liberty twice in 2021. The Aggies were in Gorman's league the previous two seasons, and Desert Pines stopped Gorman's six-game shutout streak against local teams in last year's 5A Southern Region semifinals.
"We've faced the best of the best in the regular season," Gerber said. "For us, it's what we've become accustomed to the past few years. The teams in our division, the quality has certainly gone up."
Arbor View and Desert Pines did not play last season, but they met twice in 2021, with the Aggies earning one-point victories in the regular season and the playoffs. Desert Pines won a playoff meeting 35-7 in 2019 after having its season ended by the Aggies in a 28-21 postseason loss in 2018.
Gerber said home playoff games are "big incentives looking at the grand picture," but said taking care of business in the regular season needs to be the focus.
Desert Pines coach Tico Rodriguez agrees.
"If you start looking ahead like that, bad things can happen," Rodriguez said. "Our focus is week to week. You can't take anyone lightly in this 5A."
Desert Pines lost last week 21-20 when Shadow Ridge intercepted a the Jaguars' potential go-ahead touchdown pass in the end zone late in the fourth quarter.
With 10 freshmen and 14 sophomores contributing to Desert Pines, Rodriguez expected there would be some "young team mistakes" throughout the season and said the focus this week was cleaning up penalties.
"They rally together when things get tough," Rodriguez said of his young players. "We just have to learn not to make crucial mistakes and get penalties in crucial situations. That's going to come with experience."
Rodriguez has also had to navigate depth issues with 40 players on the roster. He credited senior running back and UNLV commit Greg Burrell for helping by playing defensive end, and said he's had to be mindful of how many reps some players have.
"It's being on top of it and being real creative with how we use our guys," Rodriguez said. "We only have about 40 of them, so when we get an injury or a guy is out, it really affects our team because we don't have the depth a lot of other schools have."
Arbor View had its struggles early in the season, starting 0-2 against out-of-state opponents and having a game canceled due to weather. Gerber said it seemed like "nothing was going right" early.
The Aggies were also breaking in a lot of young players, including freshman quarterback Thaddeus Thatcher. But after winning their first two league games, Gerber said he sees the offense clicking and the Aggies starting to find their groove.
"Playing those tough games early on certainly woke them up to the level that they have to play at," Gerber said. "We're starting to get some normalcy around the program now this year, and we're starting to click a little bit because of that."
Contact Alex Wright at awright@reviewjournal.com. Follow @AlexWright1028 on X