Roundup: Bryan Martinez scores twice as Sunrise Mountain downs Cheyenne
September 13, 2017 - 8:54 pm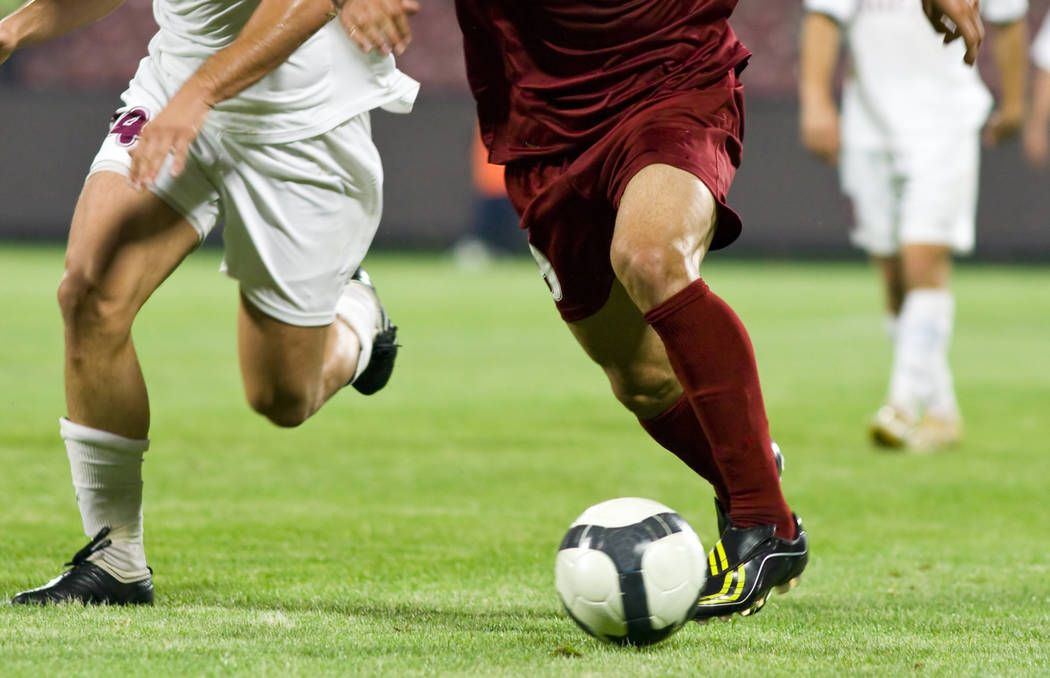 Bryan Martinez had two goals and an assist Wednesday as the Sunrise Mountain boys soccer team pulled away from Desert Pines for a 4-2 home victory.
Felipe Lucero and Angel Arreola each scored for the Miners, who had three second-half goals.
Joel Sanchez and Hector Zamilpa-Romero scored for Desert Pines.
Faith Lutheran 4, Arbor View 3 — At Arbor View, Abigay Gomez had a goal and an assist as the Crusaders held off the Aggies.
Gabriel Miranda, Derek Heinish and Terrence Thibedi each added a goal for Faith Lutheran, which took a 4-1 lead before Arbor View rallied.
Nicklaus Dongmann had a goal and an assist to lead the Aggies. Cameron Kornock and Francisco Milans each added a goal for Arbor View.
Cimarron-Memorial 2, Legacy 0 — At Legacy, Kevin Andrade assisted on both of the Spartans' goals as they took down the Longhorns.
Diego Zacarias and Gustavo Garcia-Reyes scored the Cimarron goals. and Leeor Brouchtine and Dylan Crosby-Moghadam split the shutout.
Centennial 2, Shadow Ridge 0 — At Centennial, Jacob Mays recorded the shutout as the Bulldogs blanked the Mustangs.
Jesus Vargas and Tyler Rogge each had a goal for Centennial.
Adelson School 6, Cheyenne 2 — At Adelson School, Alex Sefia and Dylan Soresman each scored two goals, helping the Lions turn back the Desert Shields.
Liddor Bega and Ben Elharrar each added a goal for Adelson School, which scored five goals in the second half to break a 1-1 halftime tie. Goalkeeper Madison Bahel contributed seven saves for the Lions.
Western 6, Mojave 0 — At Western, Hassan Mhina recorded the shutout as the Warriors beat the Rattlers.
Box scores:
Faith Lutheran 4, Arbor View 3
Sunrise Mountain 4, Desert Pines 2