Roundup: Rancho knocks off second-ranked Palo Verde
October 18, 2018 - 8:55 pm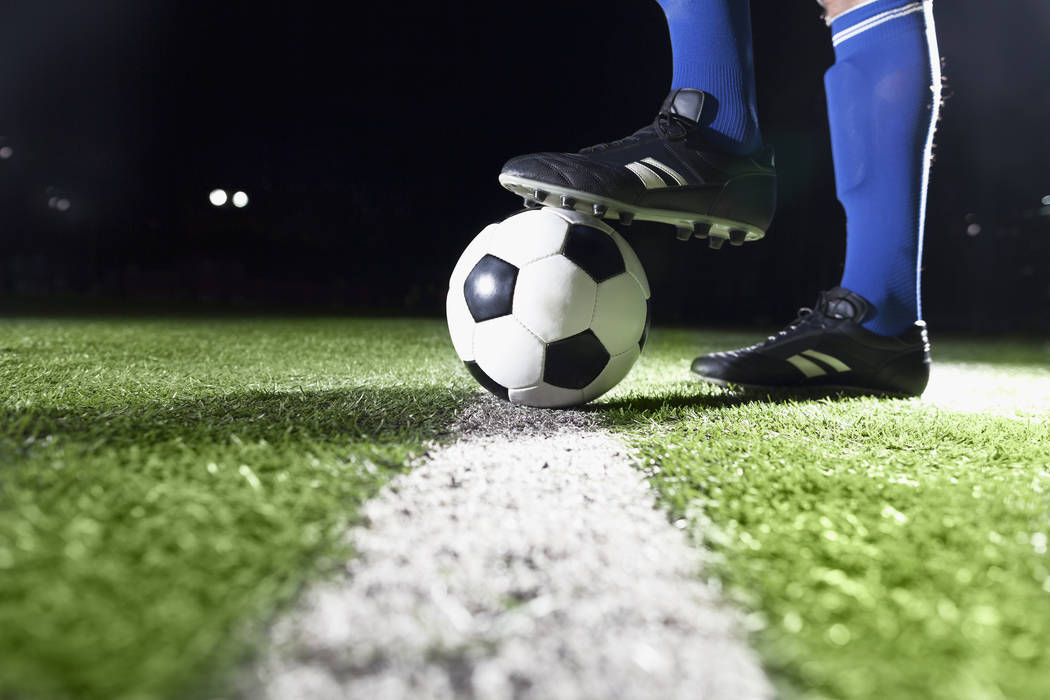 Rancho's boys soccer team scored a pair of first-half goals Thursday and held on for a 2-1 home win over second-ranked Palo Verde.
Arturo Reveles-De La Cruz and Jonathan Resendiz each had a goal for Rancho.
Luis Flores scored in the second half for Palo Verde.
Cimarron-Memorial 3, Centennial 1 — At Cimarron, George Balcazar scored three goals, including two in the second half, to give the Spartans the win over the Bulldogs.
The game was tied 1-1 at the half.
Amando Gutierrez scored for Centennial.
Shadow Ridge 1, Cheyenne 0 — At Shadow Ridge, Malik Ali scored on an assist from Joseph Satterthwaite in the first half, and the Mustangs edged the Desert Shields.
Ian Dalton made two saves to get the shutout.
Eldorado 3, Bonanza 1 — At Bonanza, Sebastian Ramirez, Roberto Gonzalez and Leonel Sedano each scored one goal to help the Sundevils topple the Bengals.
Luis Antonio scored for Bonanza.
Las Vegas 6, Arbor View 1 — At Las Vegas, Sergio Aguayo had three goals and an assist to lead the Wildcats past the Aggies.
Nathan Zamora added a goal and an assist, and Drew Bowden and Anthony Gonzalez each a goal for Las Vegas, which led 3-0 at halftime.
Daniel Rangel had two assists for the Wildcats.
Ryan Schultzman scored on a free kick for Arbor View.
Canyon Springs 8, Legacy 1 — At Legacy, Yovanni Palma had three goals as the Pioneers routed the Longhorns.
Ricardo Lara added a goal and an assist, and Jovanny Salvidar, Sergio Felix and Josue Figueroa each scored once for Canyon Springs, which benefitted from an own goal by Legacy.
Jose Gonzalez added three assists for the Pioneers.
Nicholas Garrett scored for Legacy.
Faith Lutheran 2, Desert Pines 1 — At Faith Lutheran, Derek Heinish and Matthew Ma each scored in the first half as the Crusaders held off the Jaguars.
Joel Sanchez had a second-half goal for Desert Pines.
Box scores:
Cimarron-Memorial 3, Centennial 1
Faith Lutheran 2, Desert Pines 1