County health officials closing mass COVID-19 vaccination site
Updated April 15, 2021 - 7:37 pm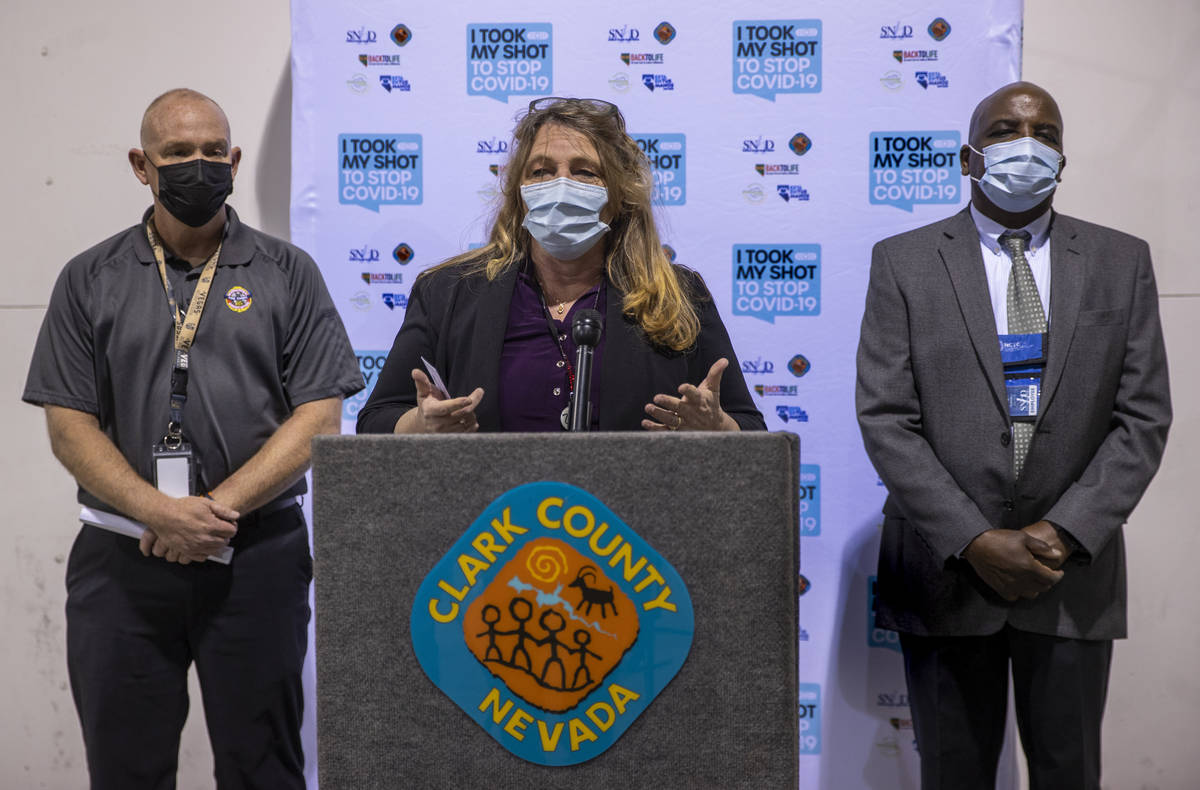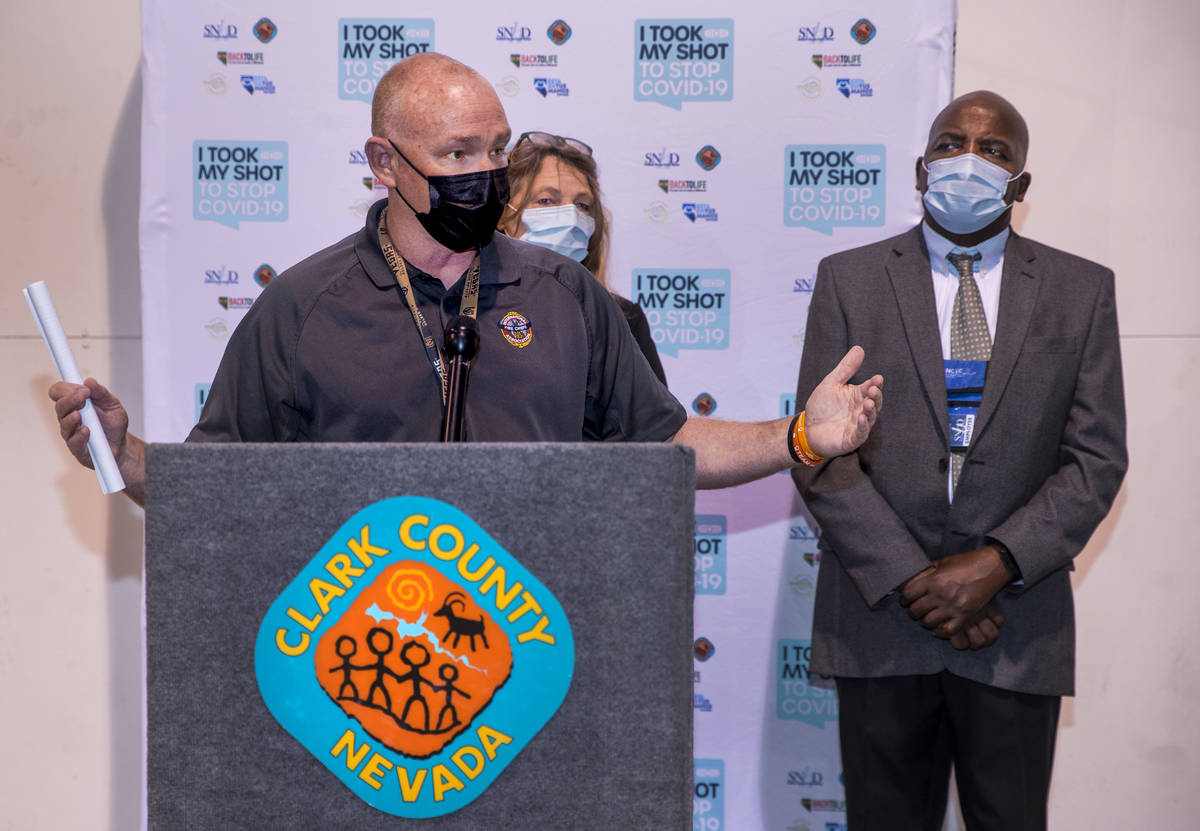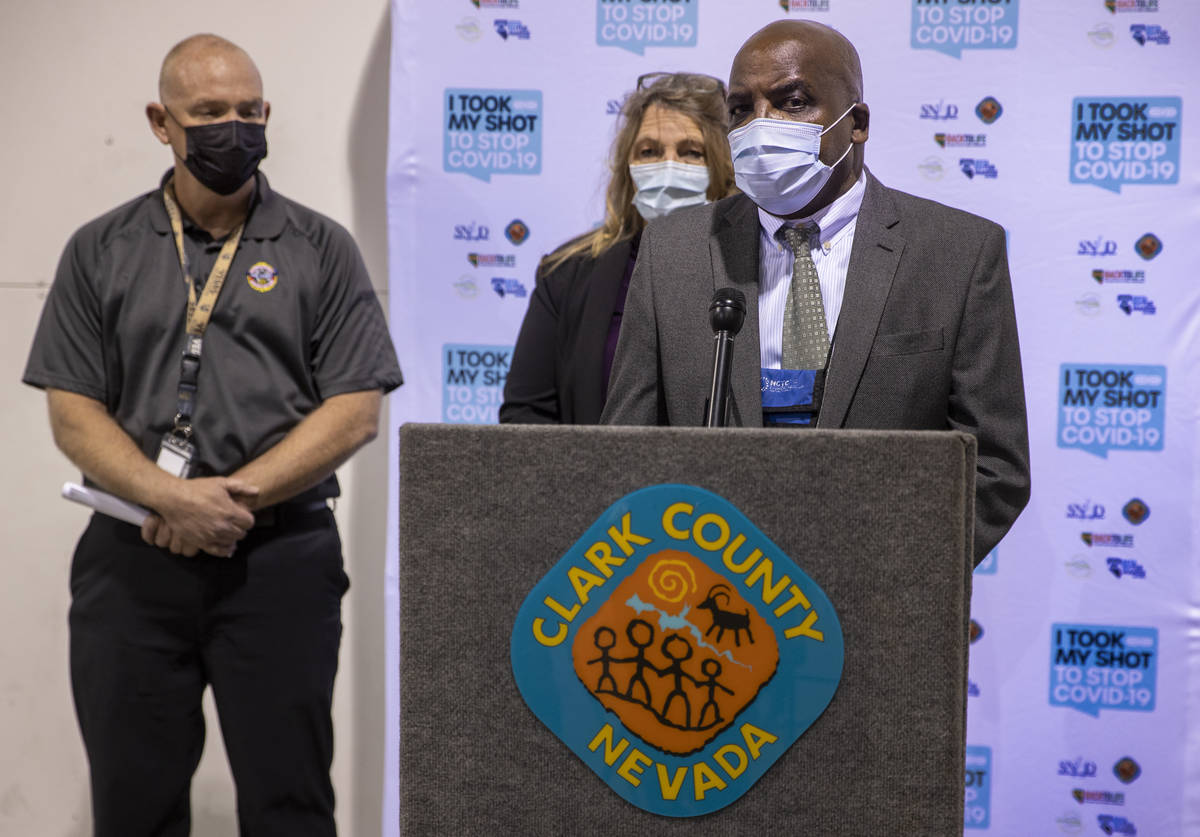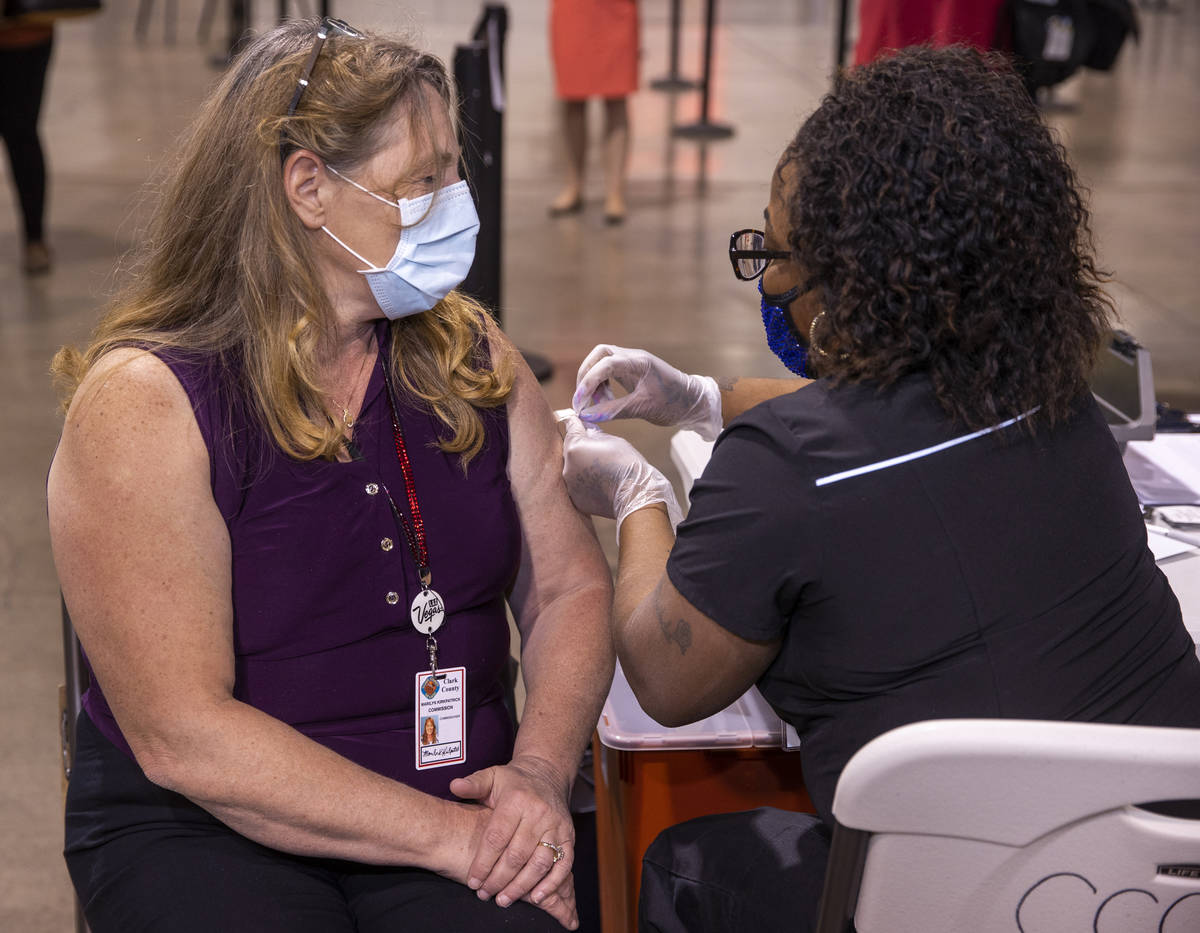 Despite giving record numbers of shots early this week, Clark County's mass COVID-19 vaccination site at Cashman Center will close on May 5, public health officials announced Thursday.
Word of the closure came on a day when there were no lines and plentiful open appointments at the site.
"Our numbers are down across the board, not only at the large sites but the smaller sites, even the casinos," the Southern Nevada Health District's Greg Cassell said at a late morning briefing with reporters.
Cassell said that personnel from the site would be shifted to smaller sites and to strike teams that can target harder-to-reach community members in the neighborhoods where they live.
Cassell said that the decline in numbers at the site, which can accommodate more than 7,000 daily appointments, is likely partly attributable to concern over vaccine safety following this week's suspension of the use of the Johnson & Johnson vaccine.
On Tuesday, federal regulators said they would be investigating extremely rare but potentially life-threatening blood clots in six women across the country who had received the Johnson & Johnson vaccine. One of the women is a Clark County teen.
Both the Cashman and the Las Vegas Convention Center mass sites broke records Tuesday for doses administered, the district said in an email update on Thursday. Some 7,700 vaccines were administered at Cashman, mostly second doses, Cassell said.
But only about 2,000 doses were expected to be given at Cashman on Thursday, though Cassell expected to see an uptick on Saturday.
Cassell said the decline in numbers coincides with a pattern that has emerged after each new segment or tier of the population has become eligible for vaccine. Eligibility for vaccine was extended last week to anyone age 16 or older.
"Every time there was a tier that would open up, 10, 12 days later, we would be much slower than we were right when that tier opened up," Cassell said.
A vaccination site at UNLV also is operating below capacity this week, said Dr. Michael Gardner, president and CEO of UNLV Medicine, the clinical arm of the School of Medicine that operates the site.
He believes the drop reflects a general vaccine hesitancy that isn't directly tied to this week's developments.
"What's really affecting us is that for whatever reason — and this, of course, baffles me — there's a large percentage of the population that just doesn't want the vaccine," he said.
The UNLV site, which can administer about 2,000 doses of vaccine per day, now is fluctuating between giving 1,000 and 1,600 doses per day.
The drop doesn't reflect a reduction in supply, since the site didn't administer the J&J vaccine that was put on hold.
The J&J vaccine overall has been a small percentage of Clark County's supply of vaccine. It accounts for just 4 percent, or nearly 49,000 doses, of the more than 1.2 million doses of vaccine administered in the county.
From mid-February through Tuesday, the highest daily number of doses administered in Clark County occurred last week, when 29,349 doses were given, according to data on the health district's website.
Statewide, the 14-day average for daily doses of vaccine administered was 22,354 as of Wednesday, down from 22,599 the day before.
Statewide, more than 1.6 million doses of vaccine have been administered. Twenty-one percent of the population is fully vaccinated, or 26 percent of the population 16 and older, according to the state's COVID-19 data portal.
Information on vaccination sites can be found at NVCovidFighter.org. For assistance making an appointment, call 800-401-0946.
Contact Mary Hynes at mhynes@reviewjournal.com. Follow @MaryHynes1 on Twitter.