Valley leaders launch food delivery program for vulnerable families
Updated March 23, 2020 - 5:03 pm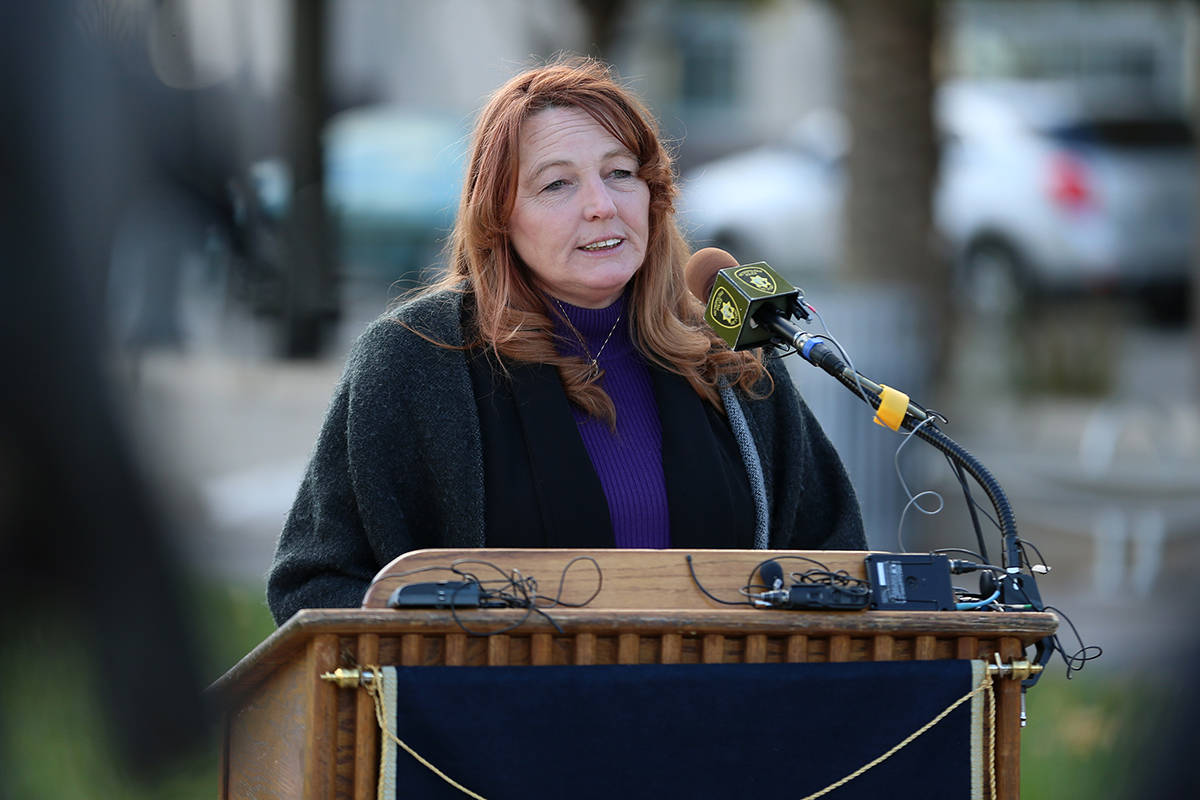 Leaving home to obtain food puts potentially tens of thousands of residents in the Las Vegas Valley who are struggling with poverty among the most at risk for catching the novel coronavirus.
This vulnerable population includes the elderly — some who are charged with raising their grandchildren — and people with underlying medical conditions.
A pilot program launched Monday seeks to reverse the problem: The food will come to them.
"These aren't FEMA meals, these aren't cold sandwiches, these are beautiful meals that are ready to serve," said Elizabeth Blau, of Blau and Associates, speaking to reporters in the parking lot of the restaurant Honey Salt, which her company operates.
Chefs at the restaurant prepared 800 meals to give to nearly 100 families as part of the collaborative program, Delivering with Dignity. Organizers hope to expand with donations and government grants to cover the costs, and a technology company, Copia, to redistribute highly perishable excess food from businesses to the nonprofits most in need of it.
"As we deal with the public health threat posed by coronavirus, it's imperative that we find creative ways to meet the needs of the most vulnerable residents and families in our community while following the recommendations of health officials," Clark County Commission Chairwoman Marilyn Kirkpatrick said in a statment.
For the pilot launch, organizers identified several dozen families with the help of Las Vegas-based nonprofit Foster Kinship, which supports relatives and close family friends raising children who cannot live safely with parents.
The nonprofit is working with many elderly people who have health problems, "and they literally are putting their health at risk each time they get in their car to take their children to a food distribution site," said Dr. Alison Caliendo, founder and executive director of Foster Kinship, in a statement.
"These families are very vulnerable on any given day, let alone trying to cope with the challenges presented by coronavirus," she said.
Seven volunteer drivers delivered the meals Monday from Honey Salt, which like other restaurants throughout Nevada, is allowed to operate take-out service under Gov. Steve Sisolak's mandatory closure of nonessential businesses order.
Punam Mathur, executive director of the Elaine P. Wynn and Family Foundation, a program partner, noted that Delivering with Dignity will also help restaurant workers in the valley who are healthy but without work.
"Let me be perfectly clear: if you are home and you are shut in and you are a low-income individual that can't get out because of this health care pandemic, we've got your back," said Julie Murray, president of The Moonridge Foundation.
Other partners include Healthcare Partners Nevada – Intermountain Healthcare, and Moonridge, which is accepting financial donations to support the program at moonridgefoundation.org. People should call the United Way of Southern Nevada at 702-892-2300 for questions about volunteering or service requests.
Contact Shea Johnson at sjohnson@reviewjournal.com or 702-383-0272. Follow @Shea_LVRJ on Twitter.