Sisolak names new DETR director, head of unemployment task force
Updated August 7, 2020 - 6:11 am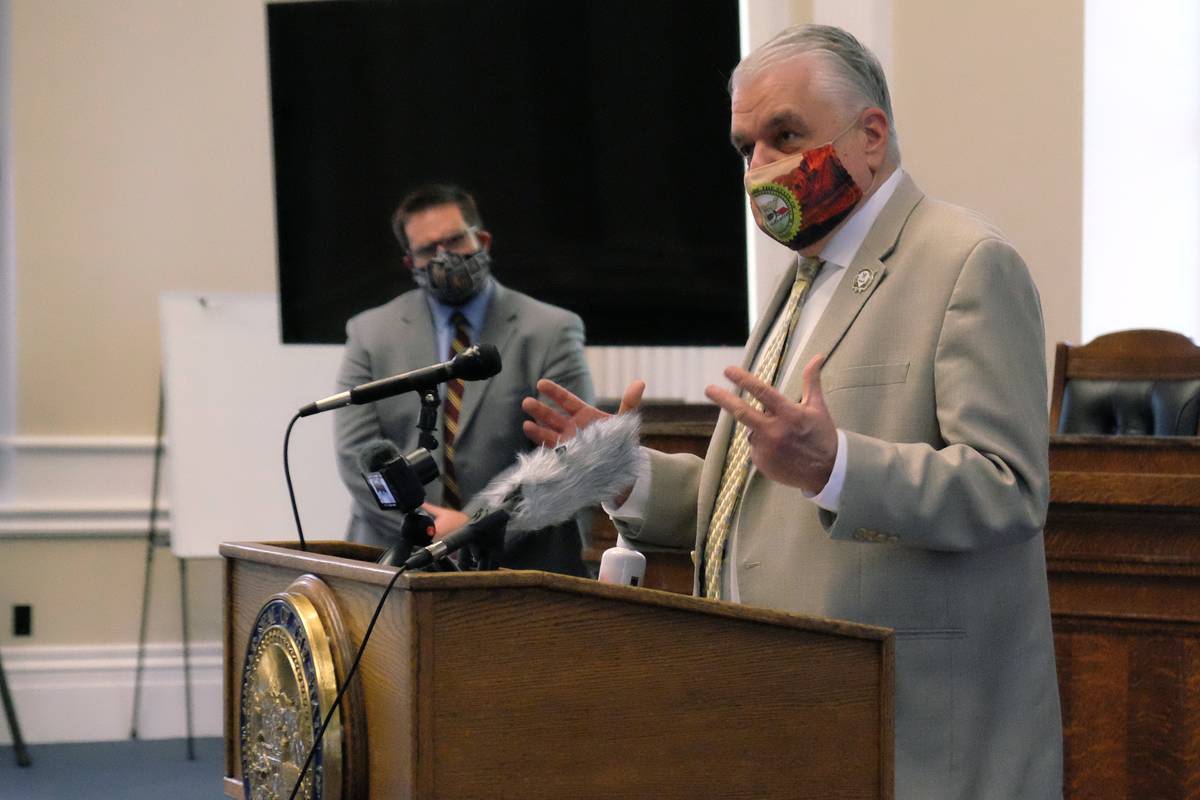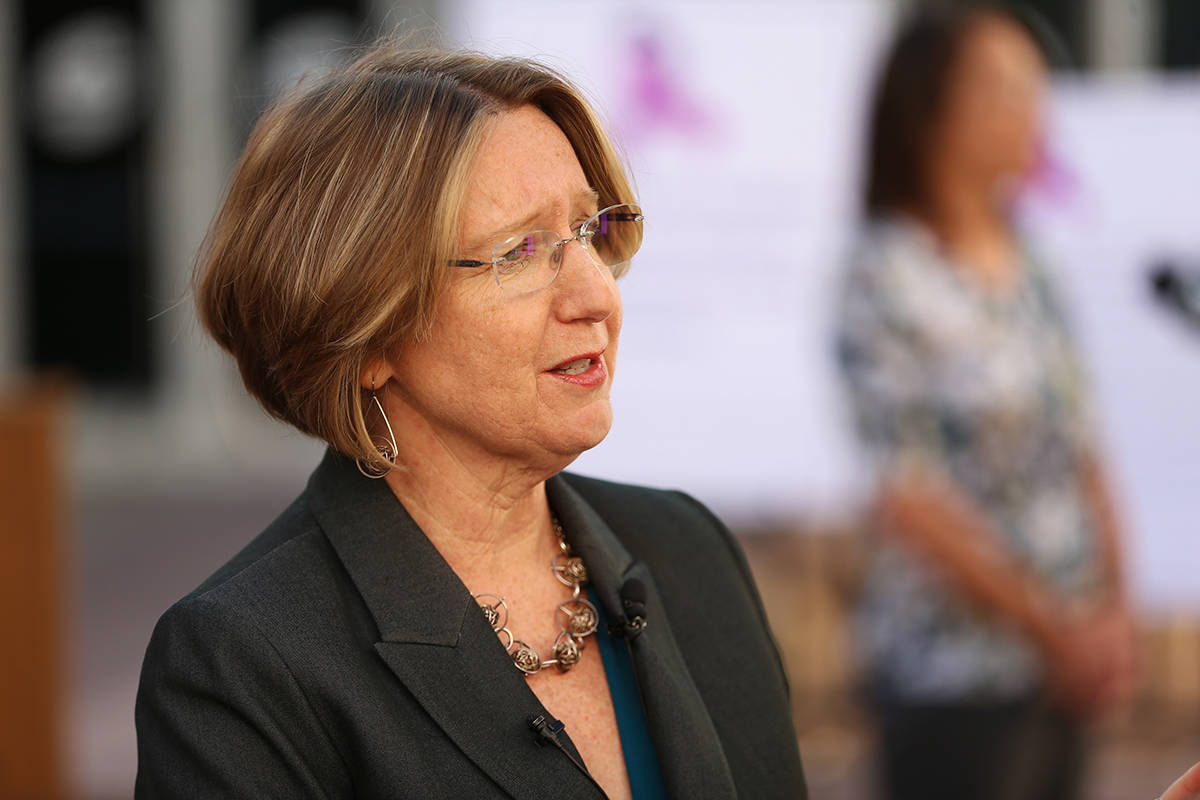 CARSON CITY — Gov. Steve Sisolak announced moves Thursday to fortify the state's staggering unemployment division, making key appointments including a former speaker of the Assembly who will lead a problem-solving task force and signing just-passed legislation to extend benefits and speed up claims processing.
"We know there is so much more that needs to be done, and I know there are still many more claimants waiting for resolution of their claims," the governor acknowledged. The legislation he signed "is not a silver bullet or the final word, but there is no doubt that it will help Nevadans for both the short and long-term going forward."
The state's Department of Employment, Training and Rehabilitation, buried since March under record-setting claims driven by COVID-19's impact on the state economy, has been without a full-time director since mid-June, when Sisolak's interim director, Heather Korbulic, stepped down, citing harassment and threats to her safety.
Sisolak on Thursday named Elisa Cafferata, deputy administrator for field operations in the state's welfare division, as DETR's new acting director.
The agency, Sisolak said, has paid out $6.1 billion in total claims though July 30, an amount that exceeds all claims paid in the recession and recovery years of 2009-2011.
Former speaker tapped
Sisolak also named Barbara Buckley, a former Assembly speaker and executive director of the Legal Aid Center of Southern Nevada, to head a rapid-response effort aimed at working through the unemployment agency's worst problems, which include a backlog of claims and an unprecedented explosion of fraudulent claims, as seen in other states. Buckley served in the Assembly from 1994 to 2011 and was the first woman to serve as speaker, from 2007 to 2011.
Buckley "has been a champion of hardworking Nevadans, especially those struggling with income or other financial or health care challenges and who need that extra assistance to help them move forward with dignity so they can support themselves and their families," Sisolak said. Buckley and the agency's new director "will focus on immediate action in the next 60 to 90 days to help find solutions for the backlog of claims" he added.
The rapid-response effort, to be supported by agencies across state government, will pursue multiple solutions including possible system improvements to the state's "antiquated" processing system, temporarily assigning state employees and welfare eligibility workers to reducing the claims backlog and dealing with "fraudulent actors from inside and outside Nevada filing false claims in the names of others," the governor said. The effort will be supported by federal pandemic aid.
"We all know the situation. Our state has the highest number of unemployment claims with a growing backlog," Buckley said. "And we just can't keep up. We need the backlog reduced. People are barely hanging on, and they've been waiting too long."
'Getting benefits out the door'
Among immediate efforts, Buckley said the state would prepare an online dashboard to quantify the backlog and show progress on reducing it. She cited a "verification glitch" that is holding up payments to 30,000 claimants and said the priority would be on people who have gone longest without a payment.
"The sole No. 1 focus is getting benefits out the door," Buckley said. Any process enhancement, "if it's going come at the expense of getting money into people's pockets, we're going to save that for Phase 2."
The bill Sisolak signed, approved by the Legislature in special session Tuesday, aims to give DETR more flexibility to get claims paid and extends the number of weeks Nevadans are eligible for additional benefits during the COVID-19 crisis.
Cafferata acknowledged some trepidation about her new role, saying she "would need to get it checked out" if she didn't. The priority, she said, is "to start getting through these cases, get folks the resolution that they need, paying them if they are eligible and getting them other resources if they're not eligible."
"As long as we are addressing people's concerns, I feel that they will give us the benefit of doubt and help us get on with the work," she said.
Contact Capital Bureau reporter Bill Dentzer at bdentzer @reviewjournal.com. Follow @DentzerNews on Twitter.