All-Star forward criticizes Aces after being traded to Sparks
Updated January 21, 2023 - 4:22 pm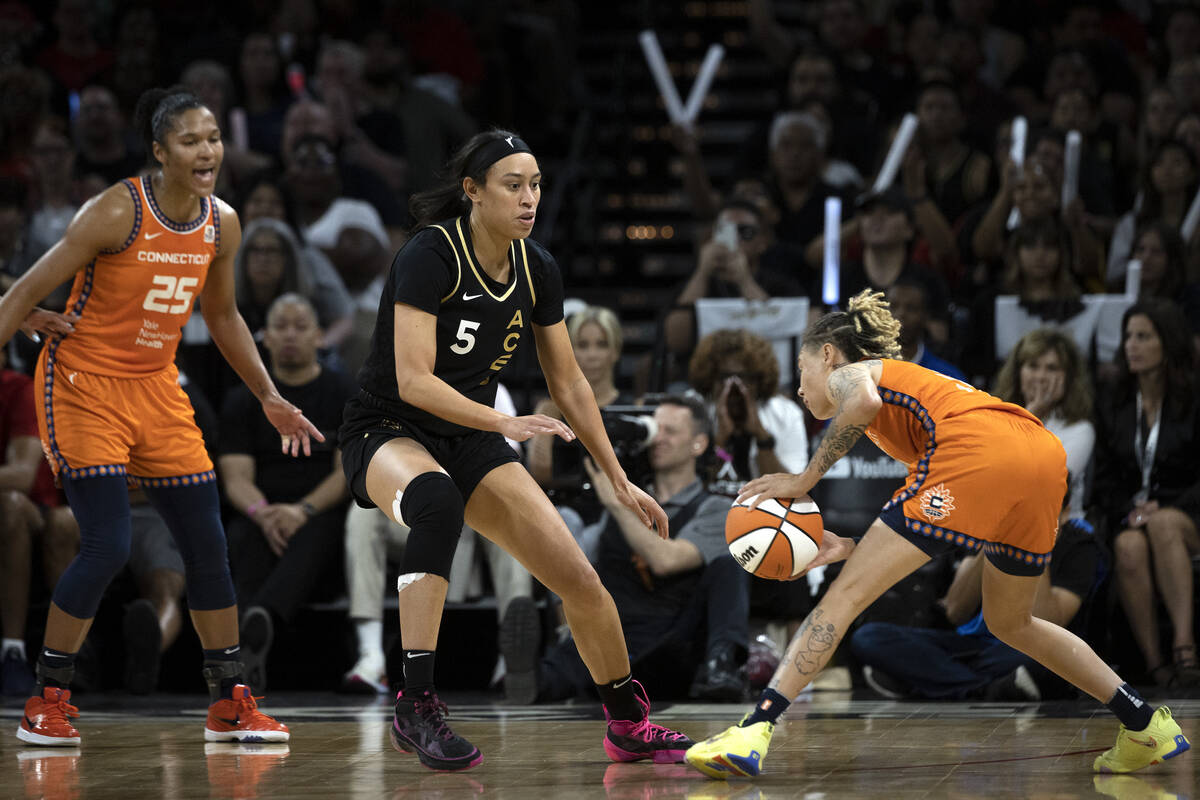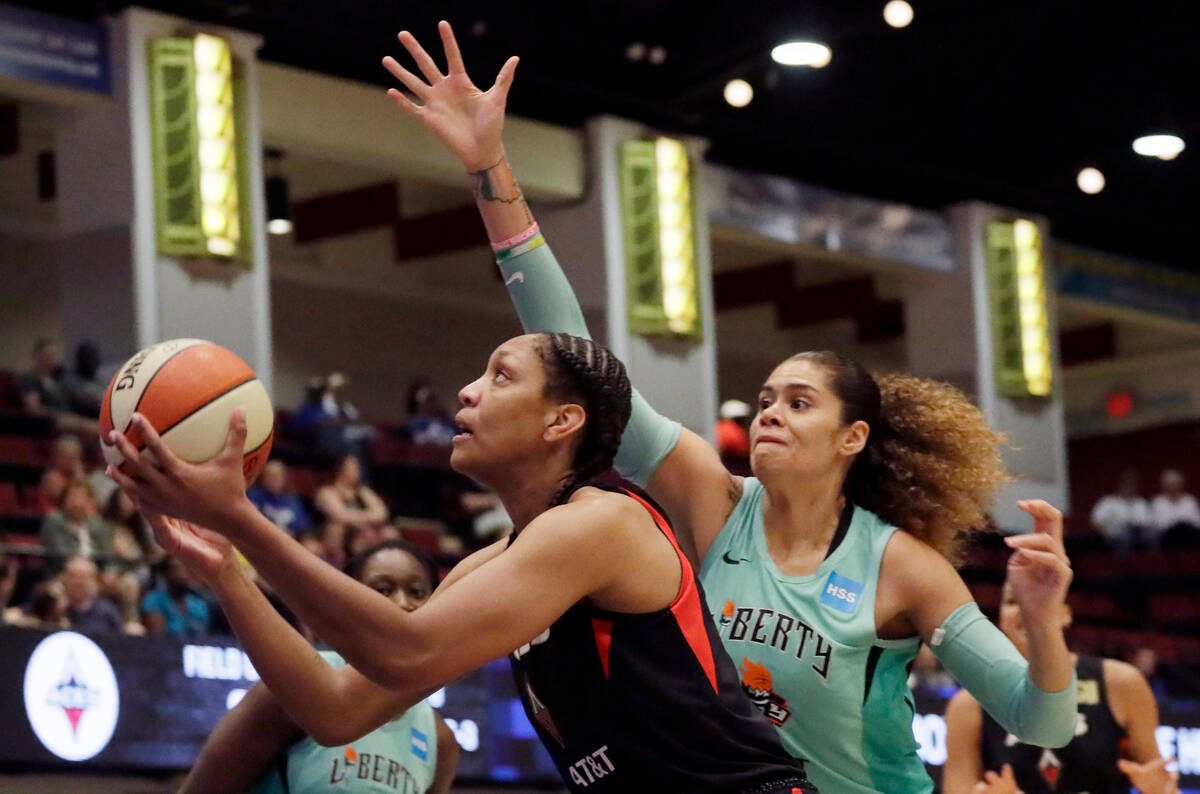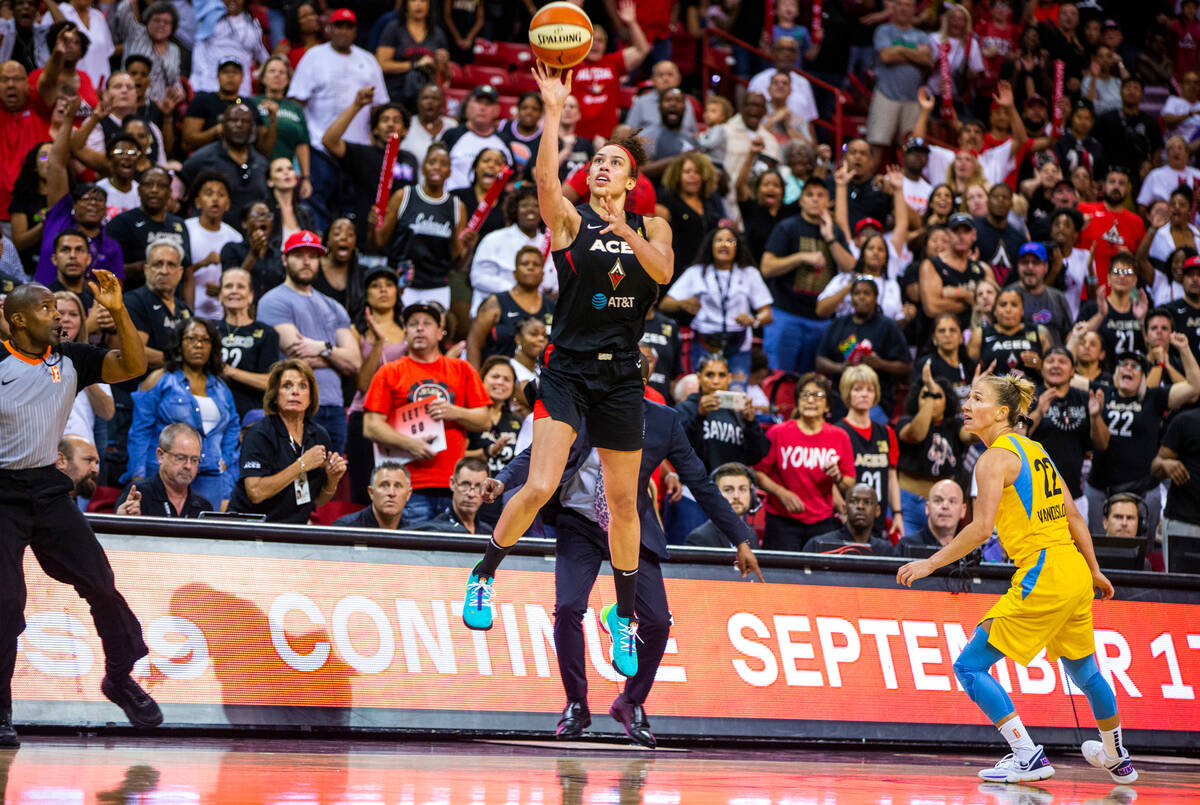 The Aces traded two-time Sixth Player of the Year, two-time All-Star forward and franchise stalwart Dearica Hamby to the Los Angeles Sparks for center Amanda Zahui B., general manager Natalie Williams announced Saturday morning.
The Aces are also sending a 2024 first-round draft pick to Los Angeles and getting a 2024 second-round pick in return, marking the end of Hamby's eight-year tenure with the franchise.
Hamby thanked the city of Las Vegas, her teammates and Aces fans in a post on social media, but also criticized the way the organization treated her after she announced her pregnancy.
"I will not forget the good times and the journey to bring Las Vegas a championship!" Hamby wrote in a statement on social media. "You have helped make me who I am today. I never imagined going out like this, but you have inspired me in more ways than you will know."
Hamby wrote that the Aces accused her of signing her contract while knowing she was pregnant — a violation of the league's collective bargaining agreement, which allows teams to withdraw their offers under those circumstances.
Hamby also said her commitment and work ethic were questioned. She alleges the team decided to trade her because they thought she wasn't going to be ready for the upcoming season, despite her reassurances that she was going to play.
"Being traded is part of the business," Hamby said. "Being lied to, bullied, manipulated and discriminated against is not."
The Aces did not respond to requests for comment on Hamby's statement. The WNBA Players Association said it will review the conduct of Aces management after issues were raised by a union member.
"We will seek a comprehensive investigation to ensure that her rights under the collectively bargained provisions of the 2020 CBA, as well as her rights and protections under state and federal law, have not been violated," the WNBPA said in a statement.
Hamby was drafted out of Wake Forest by the San Antonio Stars with the No. 6 overall pick in 2015, enduring the transition to Las Vegas and becoming a key cog as the club emerged as one of the best in the WNBA.
The 29-year-old averaged 11 points, 7.1 rebounds and 1.2 steals over the last four seasons, earning distinction as the WNBA's top reserve in 2019 and 2020 and All-Star honors in 2021 and 2022.
Versatile defensively at 6 feet, 3 inches, Hamby played primarily as a reserve under former coach Bill Laimbeer and thrived with her energy, hustle and physicality.
She was tabbed as a starter last season by first-year coach Becky Hammon, who reassigned her to a reserve role late in the season amid a slump in her play. Hamby also suffered a bone contusion in her right knee late last season that limited her availability in the postseason.
Hamby played in six of the Aces' 10 playoff games, averaging 1.2 points in 8.5 minutes as the franchise captured its first WNBA championship.
Hamby announced that she was pregnant at the celebratory parade in September, and her daughter, Amaya, was a fixture at Aces games and on the team's social media platforms. Hamby on Jan. 15 tweeted "Imagine expressing your fears as a woman and being pregnant in this profession/world…. Then to be reassured that you were supported.. and your back was "had"…. only to then be used against you. Lmao."
She had signed a two-year contract extension in June.
In a statement announcing the trade, Williams said: "Dearica has dedicated eight years of her career to this organization, and played a big role in our success since the team moved to Las Vegas. We're going to miss her as a teammate, and are grateful for all of her contributions to the Aces over the years."
Zahui B., 6-5 and 29, did not play in 2022, but spent the 2021 season in Los Angeles after five seasons with the New York Liberty and one with the Tulsa Shock. She averaged a career-high 9.2 points per game 2021 to go with 5.1 rebounds and 1.2 blocks and figures to start alongside reigning league MVP A'ja Wilson, who slid from power forward to center for a majority of the 2022 season.
Zahui B. is also a 3-point threat, converting 34 percent of her triples in 2020 while averaging 4.8 attempts per game. The No. 2 overall pick in 2015, Zahui B, played collegiately at Minnesota.
Contact Sam Gordon at sgordon@reviewjournal.com. Follow @BySamGordon on Twitter. Contact Andy Yamashita at ayamashita@reviewjournal.com. Follow @ANYamashita on Twitter.