NBA expansion, relocation not being considered, Adam Silver says
Updated July 3, 2019 - 4:41 pm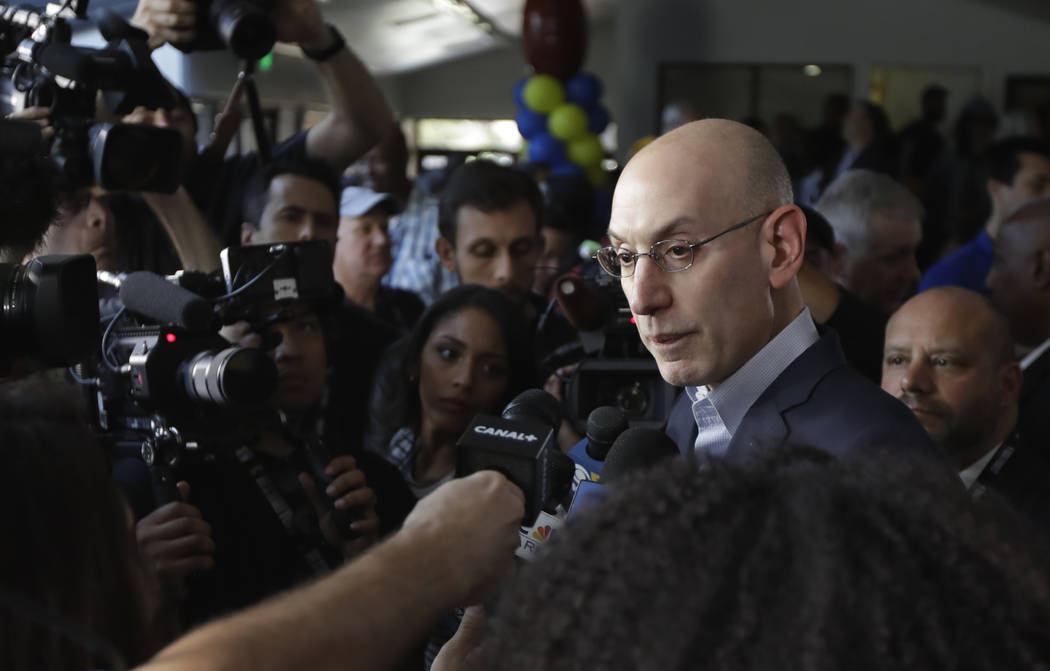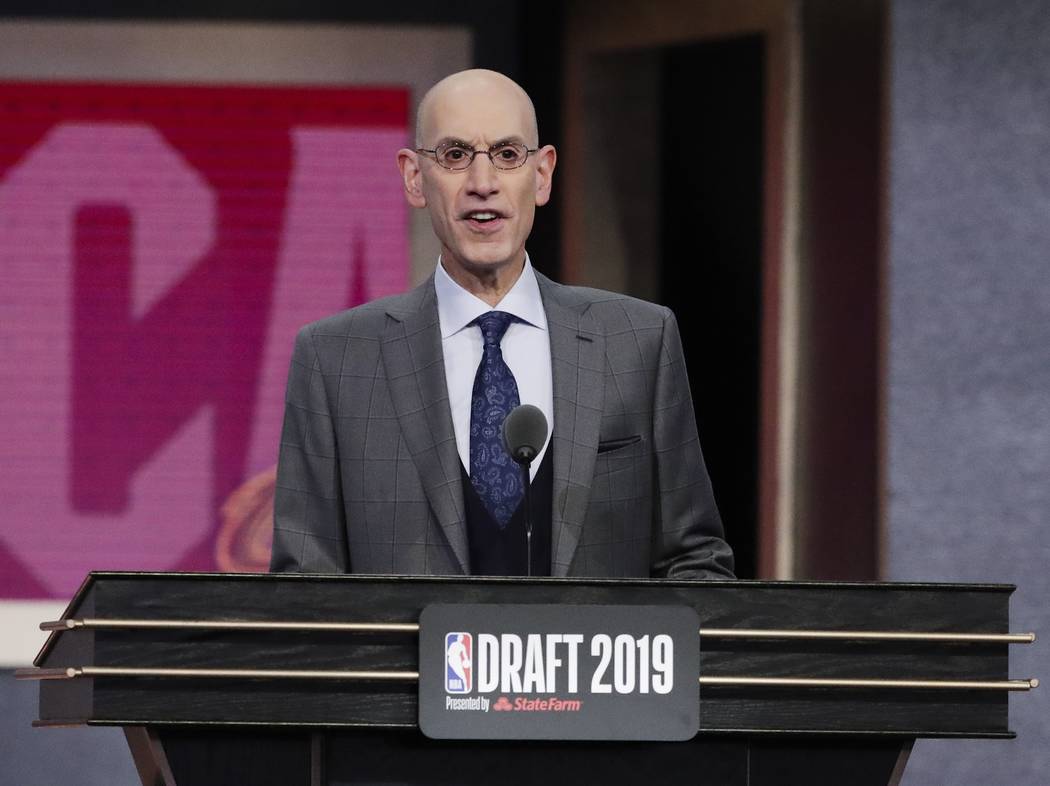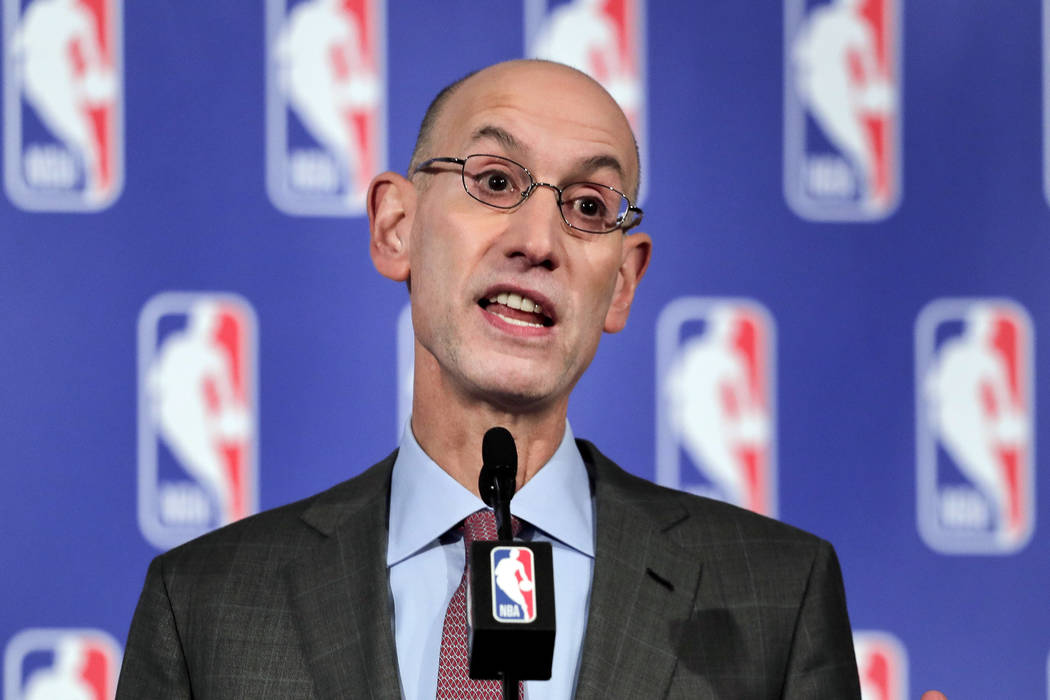 Las Vegas might eventually land an NBA team, but expansion or relocation aren't in the current plans, commissioner Adam Silver said.
He will be in Las Vegas for the NBA Summer League, which begins Friday at the Thomas & Mack Center and Cox Pavilion. Various league meetings also will take place, including one involving the Board of Governors in which significant decisions are made.
The first two days of the Summer League are sold out.
"While we, of course, don't have an NBA team in Las Vegas, this seems like the next best thing," Silver said Thursday. "For roughly two weeks of the calendar in July, enormous attention is on the NBA. I believe we account for roughly 30,000 room nights during that two-week period that we're there.
"Everybody is seemingly in town both to enjoy the basketball and to enjoy the city."
The Summer League has gone in 15 years from just six teams to all 30.
"I think it's an incredibly well-run event in Las Vegas," Silver said. "We have tremendous cooperation from the (Las Vegas) Convention and Visitors (Authority). We've been at it for a long time, so we've become a fixture on the Las Vegas calendar for July, and we know we attract a lot of fans from out of town who make this their regular visit to Las Vegas.
"I think we have found that we've met those high expectations from our fans every year, and it's been a really exciting event for our teams and our fans."
The Summer League growth has only increased speculation the NBA might place a team in Las Vegas.
In relation to expansion, Silver said it's "not on our agenda right now. Invariably, one day it will be again, but all of our attention has been focused on the performance of the 30 existing teams.
"There's no doubt there are a number of cities in the United States that could host NBA basketball, but we analogize it to selling equity. I think we would want to make sure at the time we expanded we felt it would help grow the entire league and not just support the NBA in that particular city."
Las Vegas' best path to landing a team might be through relocation, but even there, Silver cautioned no movement is under way.
Even so, moves often occur quickly. An owner could decide he or she isn't satisfied in the current location and look for a new site, or the owner could opt to sell the franchise. The most commonly mentioned teams are the New Orleans Pelicans, Memphis Grizzlies and Charlotte Hornets.
There also are reasons those club owners will try to make their situations work, and the recent No. 1 selection by the Pelicans of Duke star Zion Williamson has infused energy in that organization.
"I never didn't feel well about where they are," Silver said. "There have been no indications from any of our current franchises that they're considering relocating."
Silver also addressed other league issues:
— He expects the Board of Governors to approve a pilot program for next season that will allow for coaches' challenges. The program will be in place for this year's Summer League.
— There is no strong movement to switch free agency to before the draft. Several players were traded on draft night, but had to wear the caps of the teams that dealt them rather than of the new clubs. The Competition Committee will take a look at the format.
"I recognize there's an awkwardness to draft night," Silver said. "Believe me, I'm the one standing there shaking the young man's hand who there's a high probability he's not going to the team that's just drafted him. But, also, trades do fall through, and so it's not just a technicality we're not announcing the team he's been traded to. There are some preconditions that need to be met before those trades take place."
— Ways to alter the 82-game regular season have been studied. Silver said two possibilities are a mid-season tournament and a play-in tourney for teams trying to reach the playoffs.
"They're in their earliest stages of discussions among all the various constituents involved, and so any of those changes, if we were to make them, would be a few years off," Silver said.
Contact Mark Anderson at manderson@reviewjournal.com. Follow @markanderson65 on Twitter.