Knights' selection for NHL All-Star Weekend named
Updated January 5, 2023 - 7:15 pm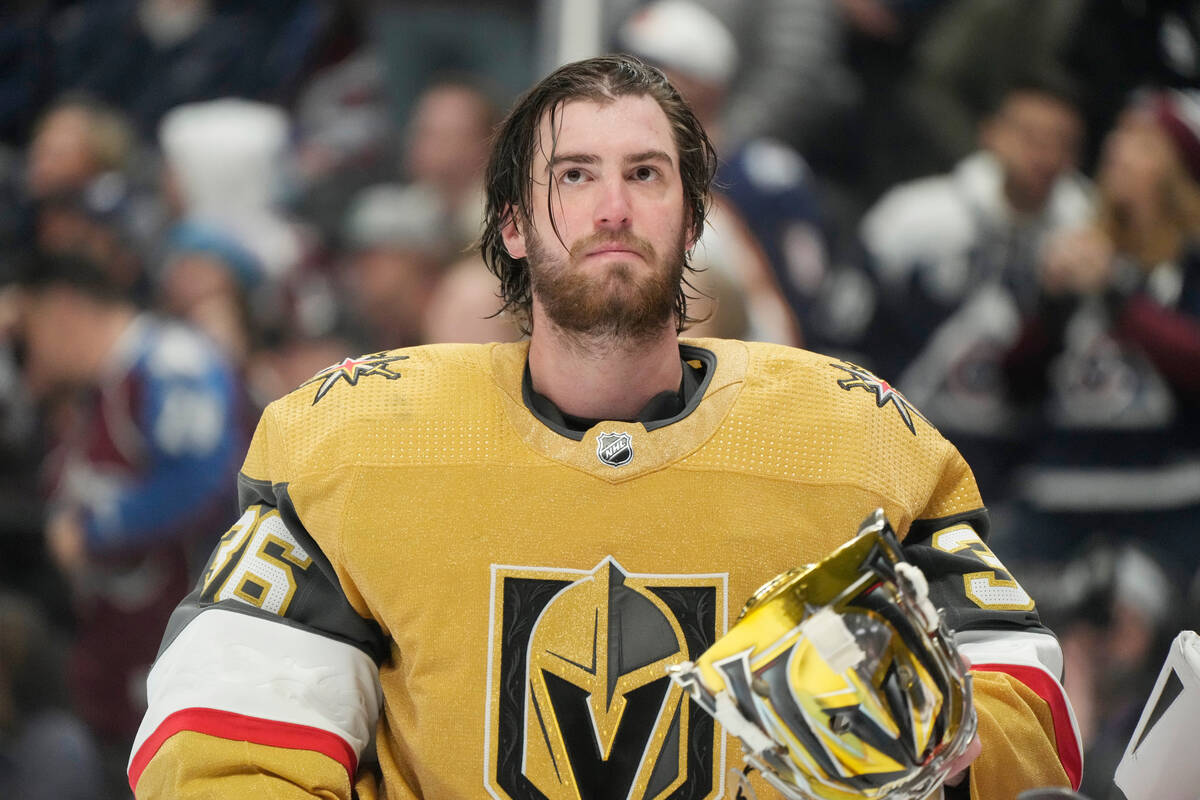 Logan Thompson, undrafted, overlooked and unwanted for much of his hockey career, keeps climbing higher than anyone could have dreamed.
Thompson's meteoric rise continued Thursday when he was named the Golden Knights' representative for NHL All-Star Weekend at the Florida Panthers' FLA Live Arena from Feb. 3-4.
The rookie goaltender is tied for third in the league in wins with 18. His .915 save percentage is tied for 15th among goaltenders with 10 or more starts.
It's a remarkable achievement for Thompson, who has gone from Brock University in St. Catharines, Ontario, to the Pacific Division's All-Star roster. Former Knights coach Pete DeBoer once compared Thompson's journey to a Summerlin softball league player reaching the majors in four years.
Before Thompson, no former U Sports — the national governing body of college athletics in Canada — goaltender had played an NHL game since 1994.
Now he's the first rookie goaltender to be named an All Star since Anaheim's John Gibson in 2016. Thompson is also the only undrafted player among the 32 named to All-Star rosters Thursday.
He becomes the seventh All-Star in Knights history and the second All-Star goaltender after Marc-Andre Fleury. The skaters who have represented the Knights are Jonathan Marchessault, James Neal, Max Pacioretty, Alex Pietrangelo and Mark Stone.
Thompson could still have company in Florida.
The coach of the team leading each division in points percentage after next Wednesday's games will go to the event. The Knights are first in the Pacific, putting coach Bruce Cassidy in line to join Thompson in his first year with the team.
Two players and one goaltender will also be added to each division's roster Jan. 19 through fan voting. Votes can be submitted online at AllStarFanVote.NHL.com or on Twitter from Jan. 12-14. Tweets must include #NHLAllStarVote and a player's full name or Twitter handle.
Contact Ben Gotz at bgotz@reviewjournal.com. Follow @BenSGotz on Twitter.