Derek Carr introduced as Saints QB, says 'thank you' to Raiders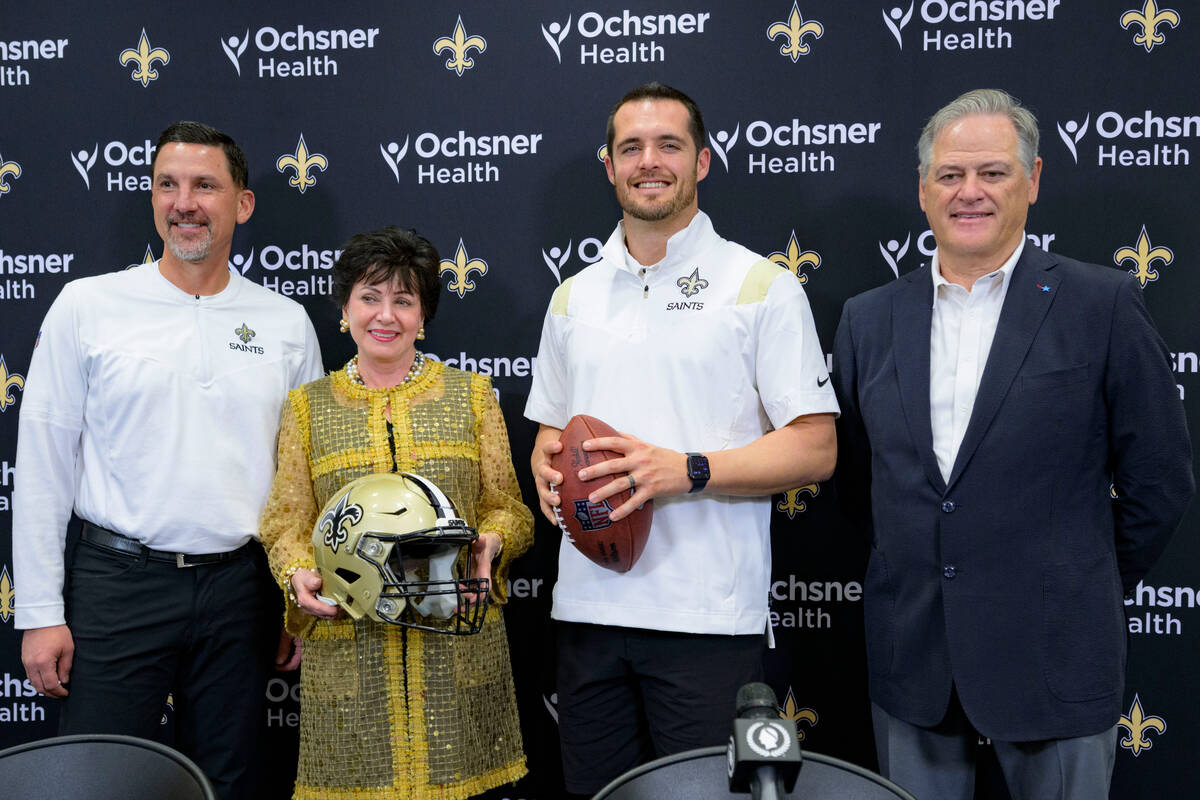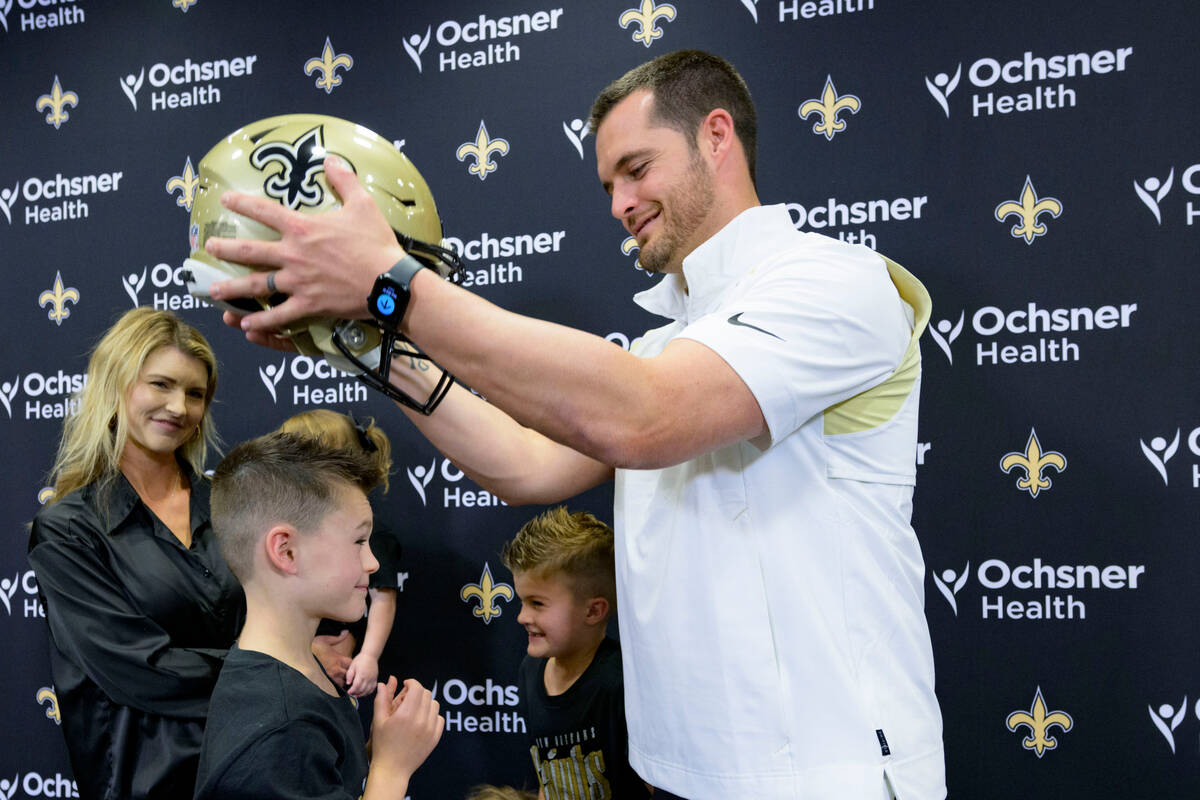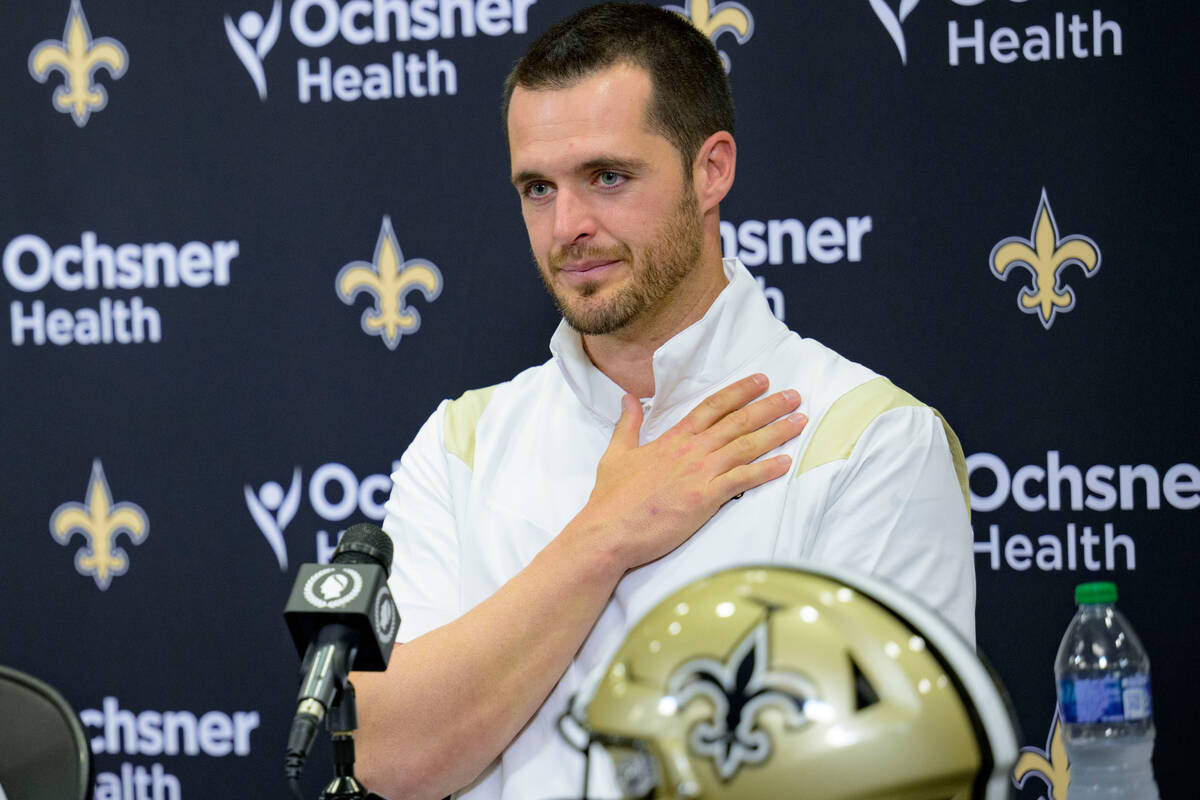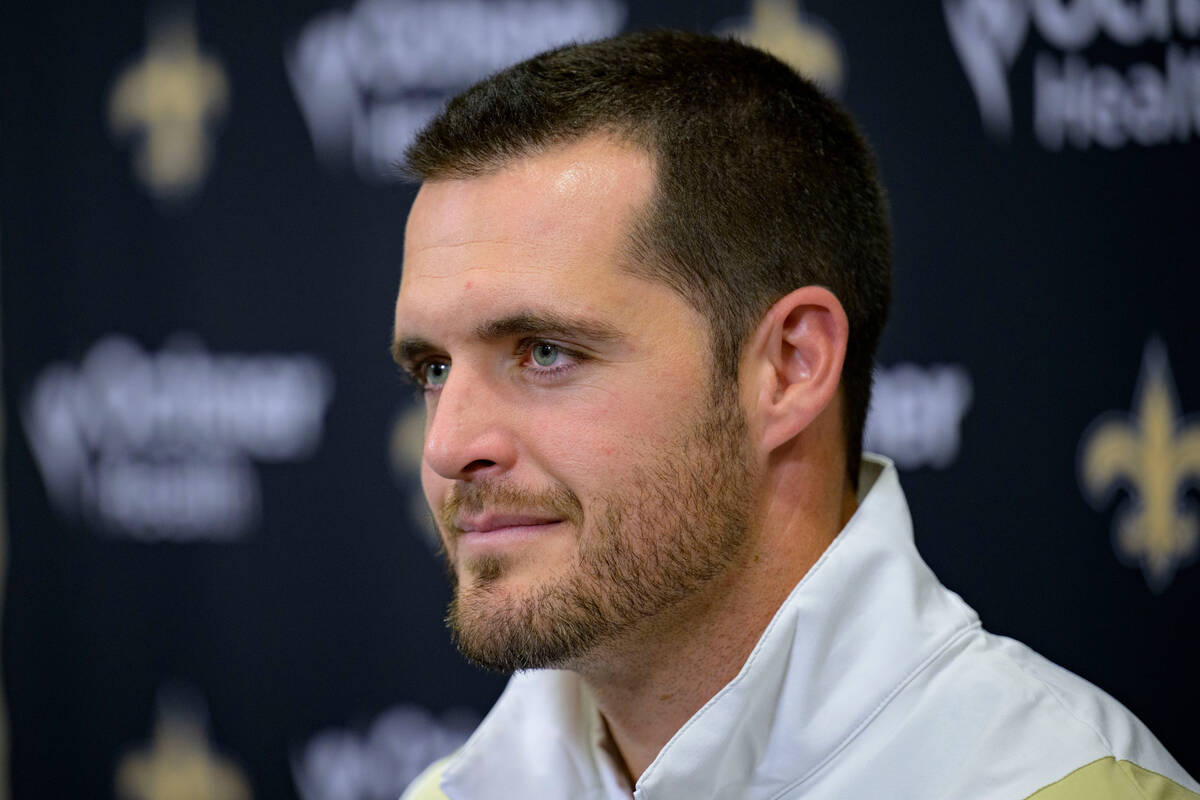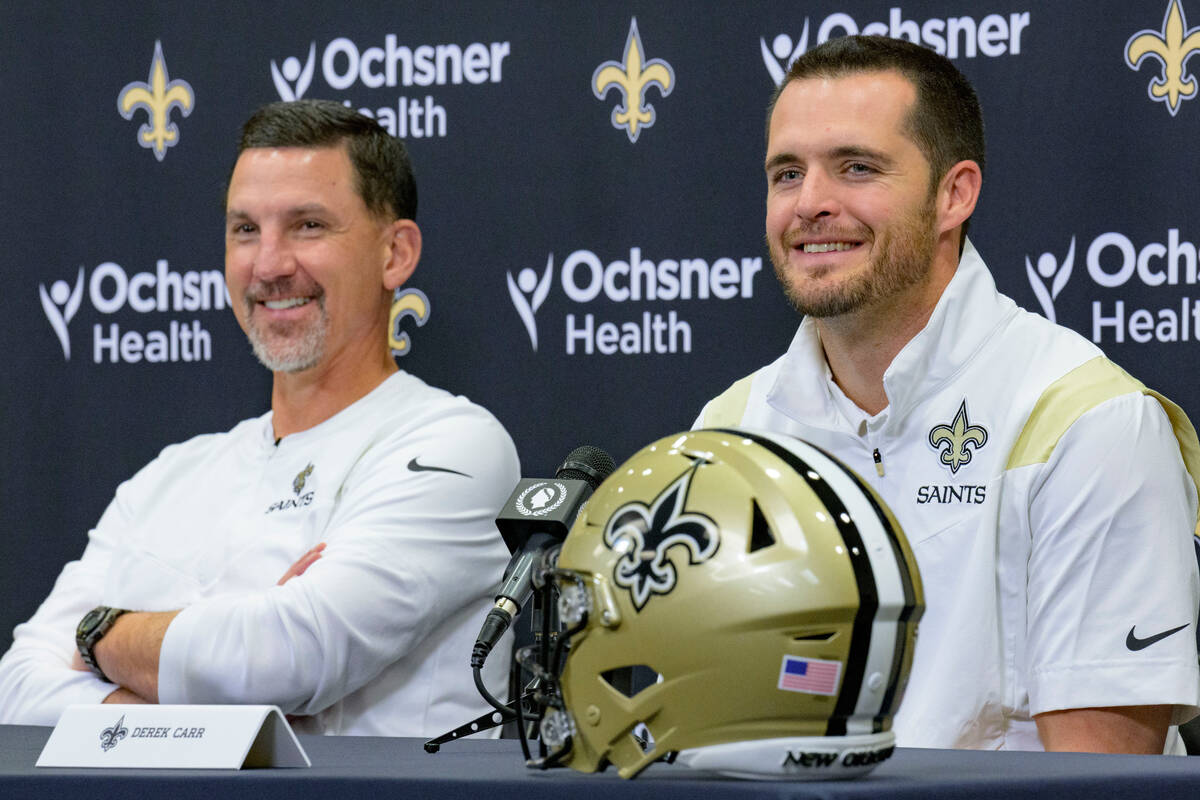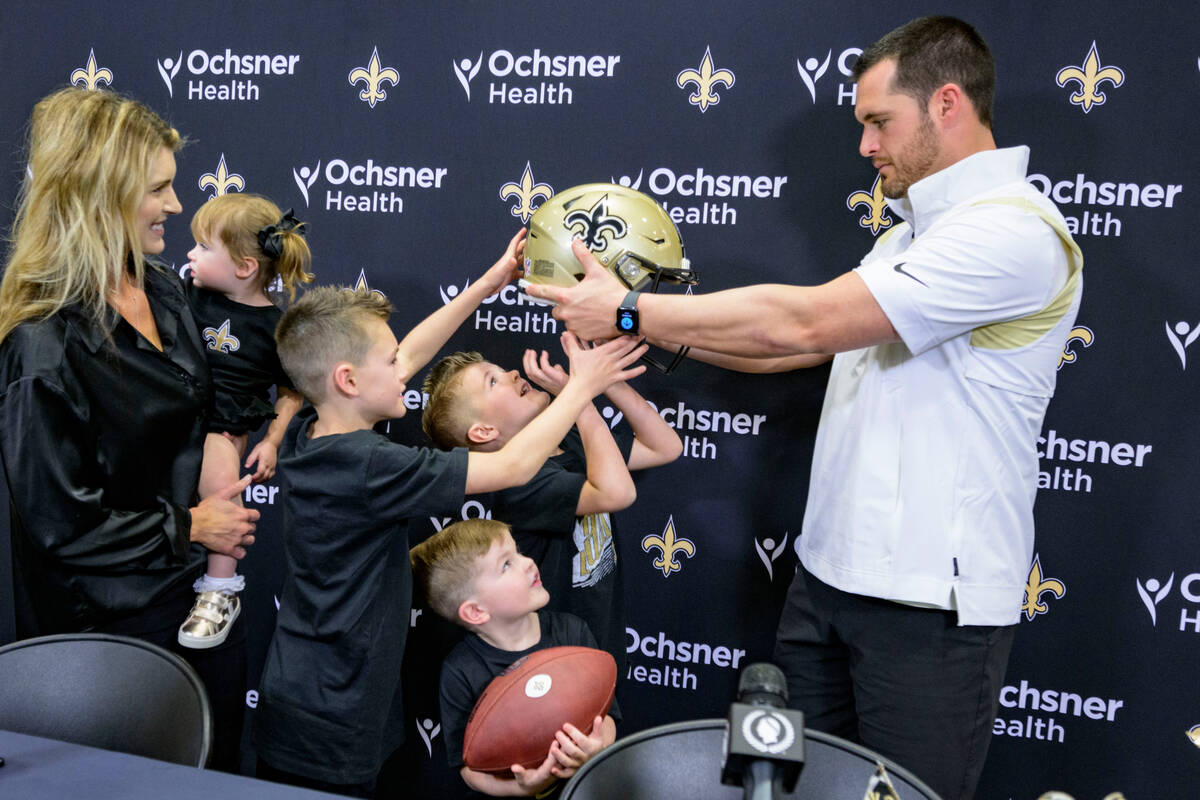 After a relatively quick divorce, Derek Carr and the Raiders have officially moved on.
The former Raiders quarterback signed a four-year contract worth $150 million Saturday with the New Orleans Saints.
Meanwhile, the Raiders are on the verge of bringing in free-agent quarterback Jimmy Garoppolo to fill the hole left by Carr.
Carr was introduced as the Saints' new quarterback Saturday and started his news conference by thanking his previous employer.
"I just have to say thank you to the Raiders, to Oakland and Las Vegas," Carr said. "I had nine great years there. A lot of great memories. A lot of hard times. A lot of fun times. Mr. Davis (owner Mark) and the Raiders organization, thank you … I wouldn't be here without them."
The four-time Pro Bowler reunites with Saints coach Dennis Allen, who drafted Carr in 2014 when he was with the Raiders.
The Raiders benched Carr with two games left in the season in a move that signaled the franchise was ready to move on after nine years.
Last month, Carr and the Saints met before his release from the Raiders after he decided not to waive the no-trade clause in his contract.
"I'd be lying to you if I said I didn't have a chip on my shoulder with how everything finished," Carr said. "I didn't plan on or dream of it finishing that way … It lit a fire in me that I've always had. But it just made it hotter, and gave me this excitement to where I can't wait to get to another building and show just what I'm capable of."
Contact Rochelle Richards at rrichards@reviewjournal.com. Follow @RoRichards24 on Twitter.