What will Raiders do if Josh Jacobs leaves in free agency?
Updated January 26, 2023 - 9:59 am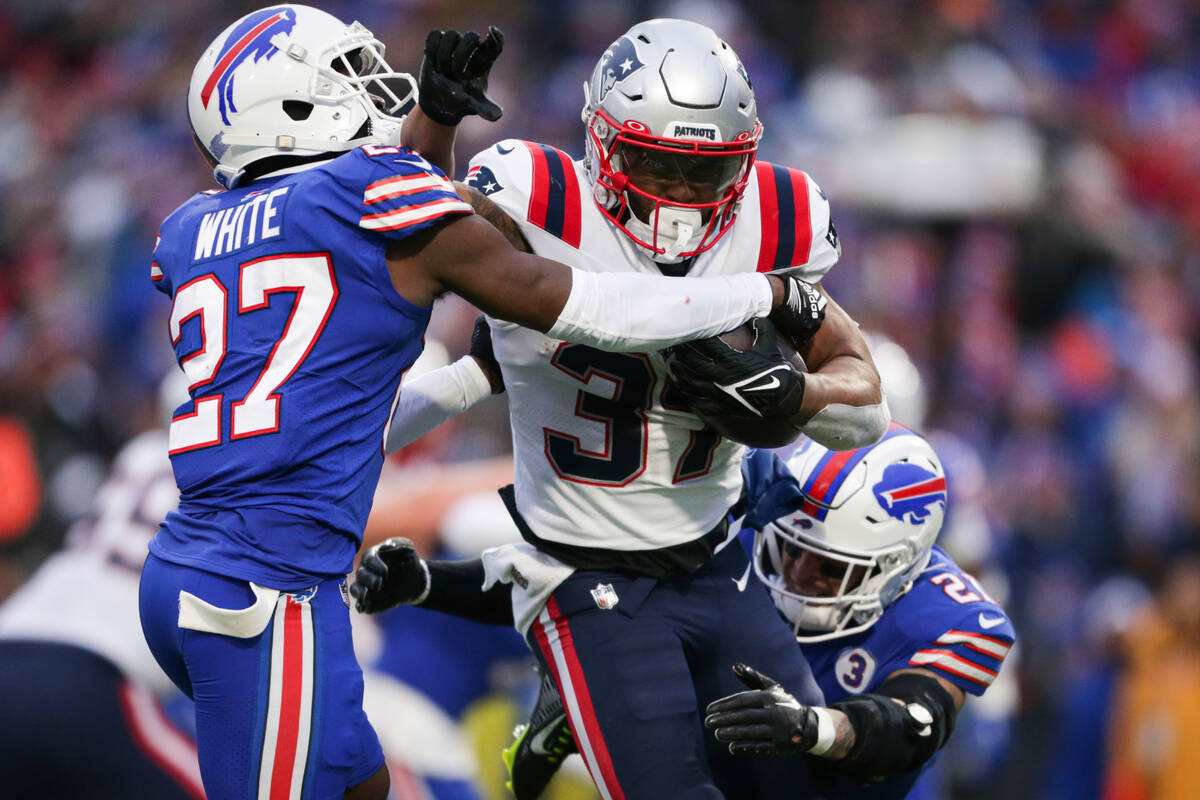 Editor's note: This is the third story in an eight-part series looking at NFL free agency this offseason and how it relates to the Raiders.
As the Raiders contemplate their offseason roster moves, two particular areas don't appear to be major needs.
But as we've seen over the years, what appears to be the case one day could look dramatically different the next. As a result, running back and wide receiver could turn out to be positions of need, and at the least, areas the Raiders want to supplement.
The Raiders have prioritized re-signing running back Josh Jacobs, who delivered a career season while leading the NFL in rushing yards. While it's hard to fathom Jacobs leaving as a free agent, the Raiders must be prepared to pivot should things not work out.
The Raiders created some protection for themselves in case Jacobs wasn't on the 2023 roster by drafting Zamir White and Brittain Brown last year. Both were expected to be part of the running back rotation, but Jacobs took the ball and ran with it, so to speak, and became a one-man show at the position.
That meant the two rookies took the equivalent of a redshirt season. Whether or not Jacobs returns, expect both to take a step forward next season in terms of usage.
Who would the Raiders consider if they need to replace Jacobs? It's safe to say a big target such as the Giants' Saquon Barkley isn't a possibility for the same reason Jacobs would move on. If the Raiders won't budge financially to keep Jacobs, they probably won't do the same for Barkley.
As a result, the focus would be on players who fit their salary cap needs and would fulfill a role in a running back committee.
Here is a list of running back possibilities should Jacobs leave:
Damien Harris, Patriots
Harris, 25, had his best season playing under Josh McDaniels in New England in 2021, which was the closest he's come to being a No. 1 running back. He totaled 929 yards and 15 touchdowns. For the most part, he has been part of a running back committee, and that would fit well with the Raiders and White and Brown.
Miles Sanders, Eagles
Sanders, 25, recorded 1,269 yards rushing and averaged 4.9 yards per carry this season. The winning pedigree he brings would be a welcome addition to a locker room that puts a premium on good character. He probably could be had for $7 million per season.
David Montgomery, Bears
Montgomery, 25, has been a productive player on some bad Bears teams. He would fit in terms of the Raiders' salary cap needs and could be the lead player in a rotation. A contract that averages $7 million per season could get it done.
Kareem Hunt, Browns
Hunt, 27, is coming off a subpar season after playing just eight games in 2021, so he doesn't have the leverage he might think. He projects to get a deal for two years and $14 million. As someone accustomed to sharing the load, he would fit with the Raiders' plans.
Others: Tony Pollard, Cowboys; Jamaal Williams, Lions; Jeff Wilson, Dolphins.
Contact Vincent Bonsignore at vbonsignore@reviewjournal.com. Follow @VinnyBonsignore on Twitter.
Related stories:
–Raiders' options at QB not limited to Tom Brady
–Raiders' pending free agents: Who to keep and who to let go