Las Vegas' McCarran airport control tower shut for 4th straight day
Updated March 22, 2020 - 5:23 pm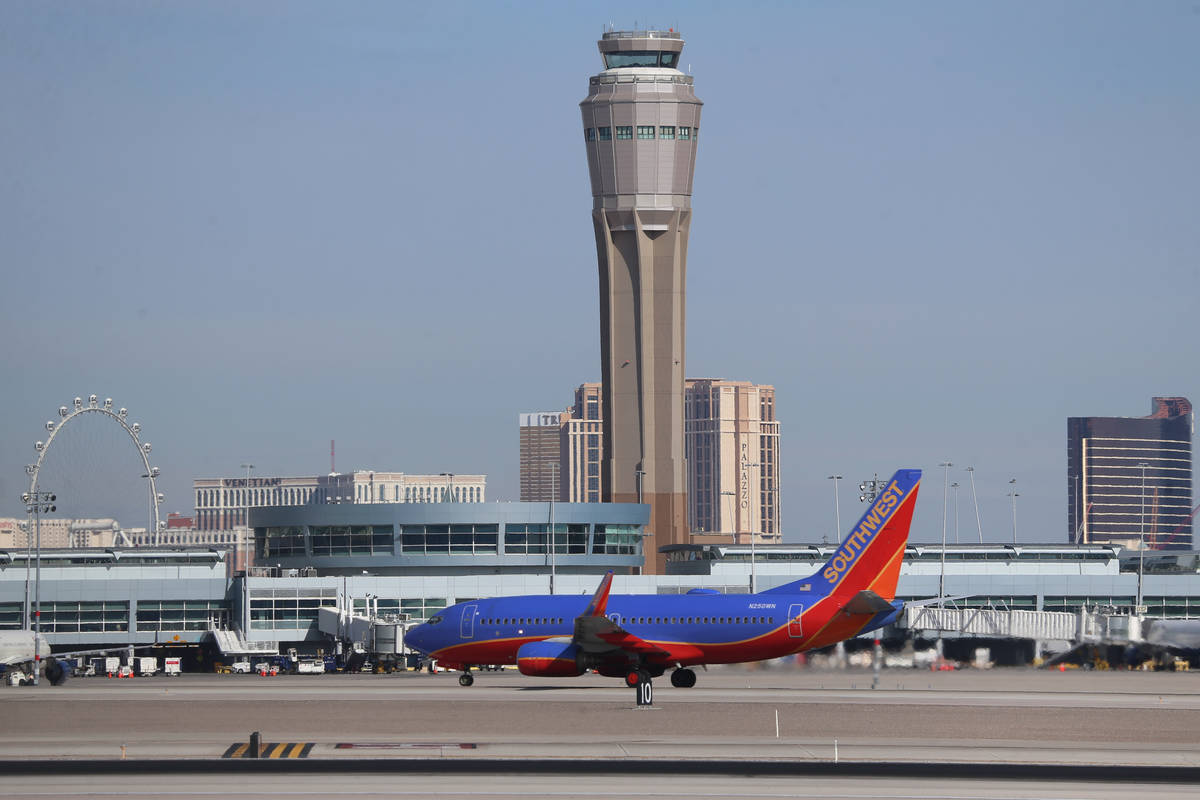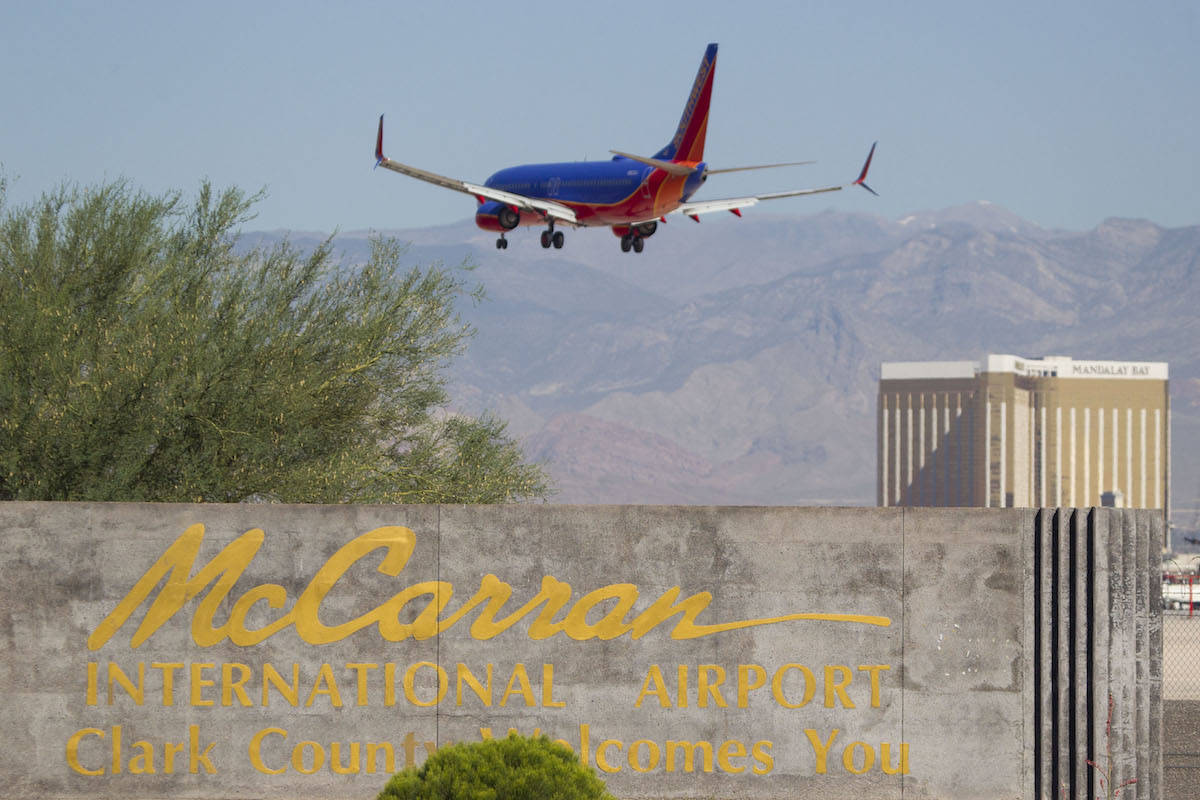 McCarran International Airport's air traffic control tower is still closed, four days after a controller tested positive for COVID-19.
After the controller tested positive late Wednesday night, the Federal Aviation Administration closed the tower to clean and disinfect it.
The four-day closure has led to long delays and hundreds of flights canceled, including around 500 for Southwest Airlines, McCarran's largest carrier, which reported over 100 cancellations Sunday, according to Ro Hawthorne, Southwest spokesman.
Sunday's arriving flight delays were listed as 3 hours and 5 minutes on the FAA's website.
McCarran has been operating at an arrival rate of 10 aircraft an hour since the incident occurred, down from the normal rate of 30 to 56 aircraft an hour, according to the FAA.
Flight operations are being handled by the Las Vegas Terminal Radar Approach Control, operating as the control tower's backup.
With the mass of canceled flights and McCarran seeing fewer passengers, there's not a single reason to blame but rather a mixture of various occurrences affecting travel worldwide, according to Chris Jones, McCarran spokesman.
"I'll say now even during the week we aren't going to attempt to break down which specific factors caused what — whether it's the ATC (air traffic control) issue, strip closures, cancelled events/conventions, or simply people heeding the call to avoid non-essential travel," Jones said in an email. "The bottom line is no secret: many are staying at home and travel volume this month is well below normal, at McCarran and every other airport in the world."
The FAA didn't have any new information on the controller who tested positive for the novel coronavirus, or if there was a timetable for the tower's reopening.
Some vendors at McCarran began limiting hours last week amid the decrease in passengers caused by coronavirus concerns, but officials assured that some outlets will be open for passengers.
"McCarran remains open as an essential service provider," Jones wrote. "There are and will be food & beverage outlets open to meet the needs of those who travel, albeit with limited hours and/or locations."
According to Jones, crews are cleaning more and taking steps to encourage social distancing "to benefit those who are in the terminals."
"This includes instituting only take-out service at some eateries that normally offer seated dining, as well as removing some seats in common dining areas to allow for greater spacing," Jones wrote.
Contact Mick Akers at makers@reviewjournal.com or 702-387-2920. Follow @mickakers on Twitter.