5 new COVID-19 deaths reported in Clark County
Updated April 3, 2020 - 9:31 pm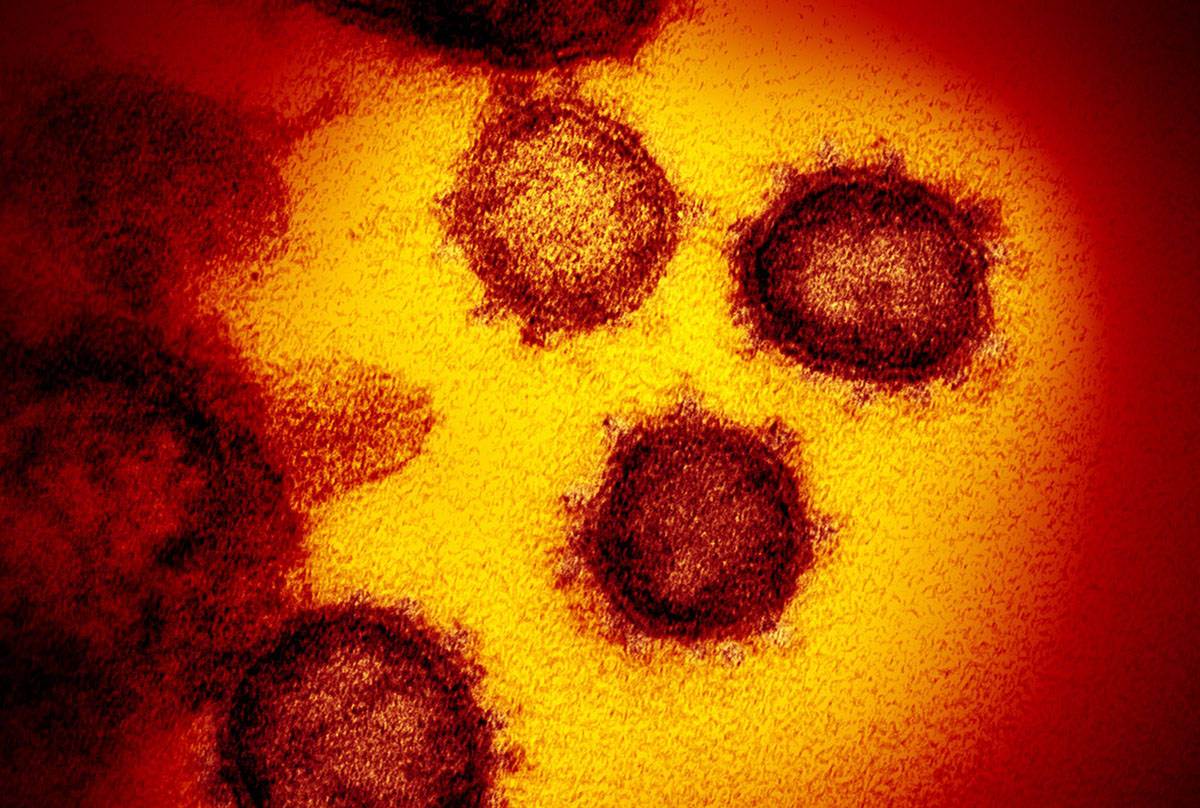 Five new deaths from COVID-19 were reported in Clark County on Friday, raising the state death toll from the disease to 43.
The Southern Nevada Health District reported five new deaths and 154 new cases from the disease caused by the new coronavirus. That brought the total number of deaths reported in Clark County to 39 and the caseload to 1,279.
The health district data also show that the number of cases with young victims has risen this week: two new cases involving patients in the birth-4 range were reported Friday, and the number of cases in the 5-to-17 range climbed from 10 on Monday to 14 on Friday. The young remain a small portion of the total cases in the county, however, with those two groups accounting for just over 1 percent of the total.
Meanwhile, the number of COVID-19 cases in Nevada reached 1,549 on Friday evening, according to Review-Journal research based on reports from individual health districts and county officials.
That number differed from the statewide caseload listed Friday on the state Health and Human Services Department's nvhealthresponse.nv.gov website.
The state website showed a total of 1,514 cases, up from 1,458 on Thursday. That increase of 56 cases was the lowest one-day increase since March 24, when the figure increased by 33 cases, according to Review-Journal research.
The state caseload of the disease was derived from tests on 14,532 people and represents an infection rate of approximately 10 percent of those tested, according to the state statistics. That rate is likely elevated, however, because of an ongoing shortage of testing kits that often results in only the sickest patients or those who have had close contact with someone diagnosed with COVID-19 being tested.
Most of the state's deaths have occurred in Clark County, which reported six additional deaths Thursday.
The other four COVID-19 deaths in the state occurred in Washoe County, which on Friday reported 45 new COVID-19 cases, bringing the total reported in the county to 199. The county health district reports that 26 of those patients have recovered.
Most people infected by the new coronavirus develop mild or moderate symptoms and recover after about two weeks. But the World Health Organization notes that in more severe cases, "infection can cause pneumonia, severe acute respiratory syndrome, kidney failure and even death."
In other developments Friday:
■ A resident of Sun City Summerlin who tested positive for the coronavirus has died, according to a community association email to residents. It said five other residents of the 55-and-older community had tested positive for COVID-19, two of whom were hospitalized. The other three were self-quarantining at home.
■ Four Clark County firefighters tested positive for COVID-19, Chief John Steinbeck said, revealing that he is enlisting the aid of potentially several dozen retired county fire personnel in case more first responders get sick. The four firefighters were removed from work, he said. Two have since completed quarantine and returned completely symptom-free.
■ A second employee of a contractor for the Regional Transportation Commission of Southern Nevada tested positive for COVID-19. The employee of Keolis, one of two contractors that provide drivers for RTC buses, tested positive for the new coronavirus on March 28, according to Marc Perla, Keolis' general manager of Las Vegas operations. The employee worked at the RTC's Sunset maintenance facility on March 21 and has not been on the property since.
■ Two nurses at University Medical Center tested positive for the new coronavirus, according to a union official. SEIU Local 1107 chief of staff Brian Shepherd announced the news Thursday in an interview on KUNV-FM 91.5, a local public radio station.
■ Elko Couty officials reported one new case of COVID-19, that of a man in his 40s who is a close contact of previous positive cases. The man, who was reported to be self-isolating at home, is the eighth case reported in the county.
■ Carson City Health and Human Services reported one new case of COVID-19 in the so-called Quad Counties area, made up of Carson City and Douglas, Lyon and Storey counties, bringing the total number of cases there to 16. It said the new case is a female Douglas County resident in her 60s who is isolating at home and is in stable condition. It also reported its first two recoveries.
Contact Mike Brunker at mbrunker@reviewjournal.com or 702-383-4656. Follow @mike_brunker on Twitter.