Resorts World Las Vegas is showing visible progress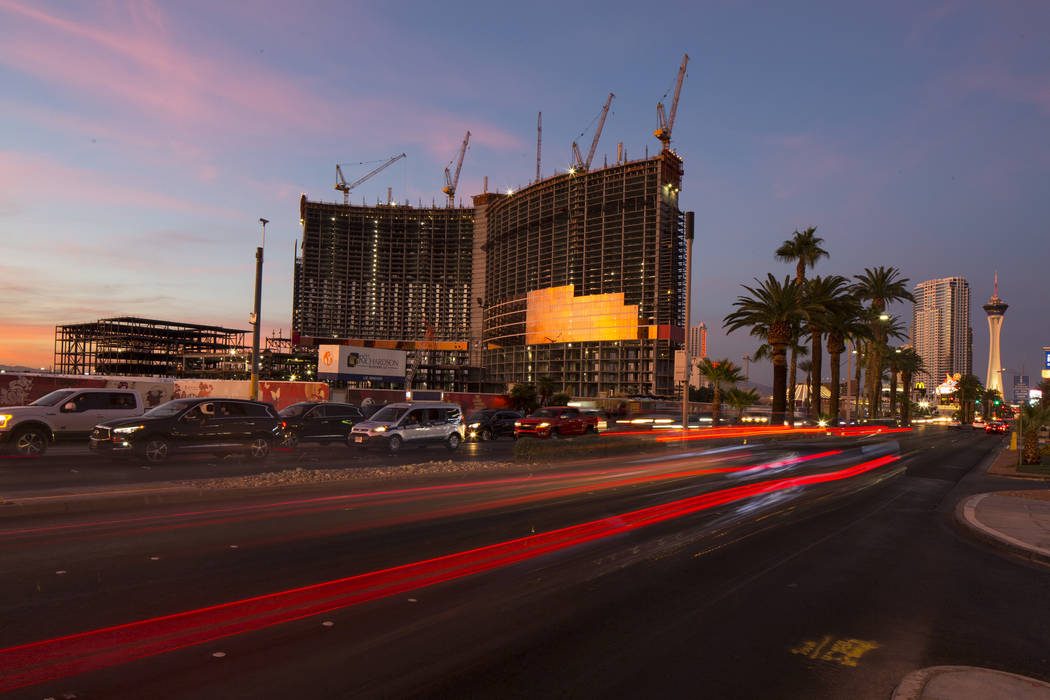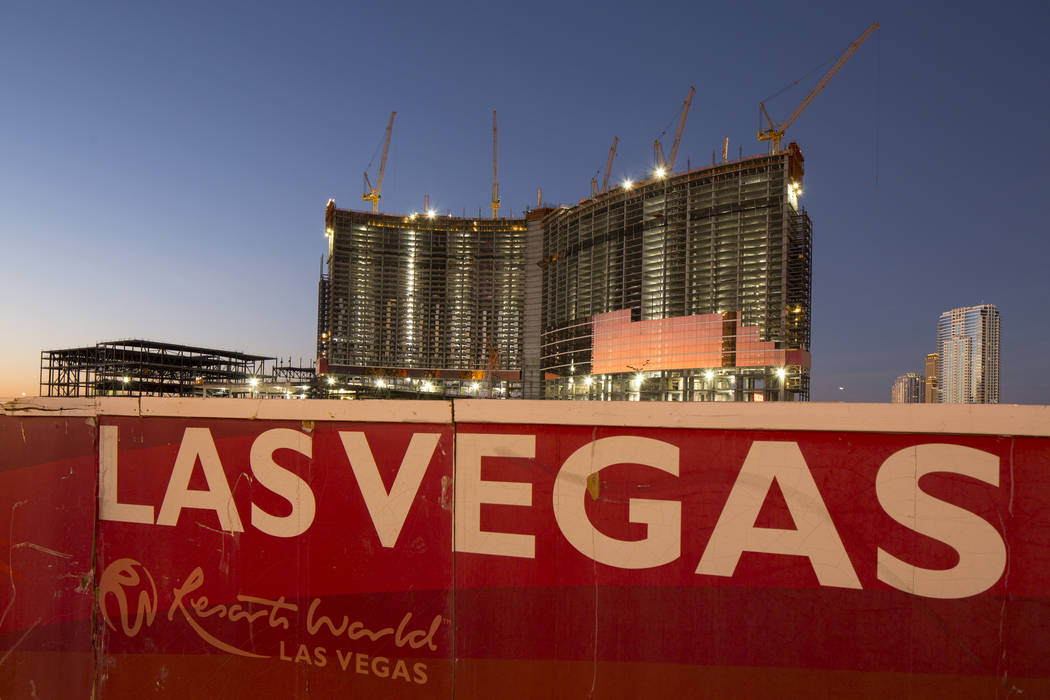 The question used to be all too common in real estate circles: What's going on with Resorts World?
Malaysia's Genting Group had acquired the mothballed Echelon on the north Strip in 2013, when the economy was still in the dumps, and announced plans for Resorts World Las Vegas, a multibillion-dollar, Chinese-themed casino. But as time went on, construction made little visible progress, and the expected opening date kept getting pushed back.
Driving by, the project site usually seemed quiet, and it often looked like almost no one was working there.
Today it's a different story. The site is alive with multiple cranes in the air and a hotel that keeps growing taller.
The hotel building is planned to be 60 stories, and work crews have reached floor 35, Genting Americas spokesman Michael Levoff said in an email Friday. More than 1,000 construction workers are on site, and "several thousand" will be there by mid-2019, he said.
The 3,400-room resort is scheduled to open in 2020, although it initially was supposed to debut in 2016.
After I asked to speak with him about the past delays and the current progress, including whether project financing played a role, Levoff wrote back that Genting has "spent a considerable amount of time perfecting" the resort's design and that construction "is now running on all cylinders with major steel, concrete and glass work taking place across the site."
We will find out soon enough whether the megaresort boosts tourism to Las Vegas, siphons visitors from existing properties or, like the now-shuttered and much smaller Lucky Dragon, does a face-plant. But with construction up and running, Resorts World is pumping life into a property that for years was a constant reminder of Las Vegas' wild real estate boom and devastating crash.
Casino operator Boyd Gaming Corp. tabled the $4.4 billion Echelon in summer 2008 as the economy was sliding, but as the country became mired in the worst recession in decades, the partially built project kept collecting dust.
Of course, this boom-then-abandon scenario played out across the valley, including just up the street from Echelon.
The blue-tinted Fontainebleau, soaring 60-plus stories above Las Vegas Boulevard, was supposed to open in 2009 but instead went bankrupt that year. Billionaire Carl Icahn bought the unfinished tower in 2010 for around $150 million, left it largely untouched, and sold it last year for $600 million to New York developer Steve Witkoff.
Now called The Drew, that project is also scheduled to open in 2020.
Former zombie projects can indeed do well. Downtown Summerlin, now packed with stores and shoppers, used to be a steel skeleton. The Gramercy, now a popular dining spot with pricey apartments, was behind barbed wire-topped fencing and had a condo tower that looked like it was pounded with mortar shells.
Assuming everything stays on track and Resorts World opens as planned, imagine what it will be like walking around the place. Besides hoping they have good dim sum, I at least won't keep wondering if it will ever get built.
Contact Eli Segall at esegall@reviewjournal.com or 702-383-0342. Follow @eli_segall on Twitter.