Esports Arena Las Vegas at Luxor will open March 22
January 11, 2018 - 6:00 am
Updated January 11, 2018 - 6:07 am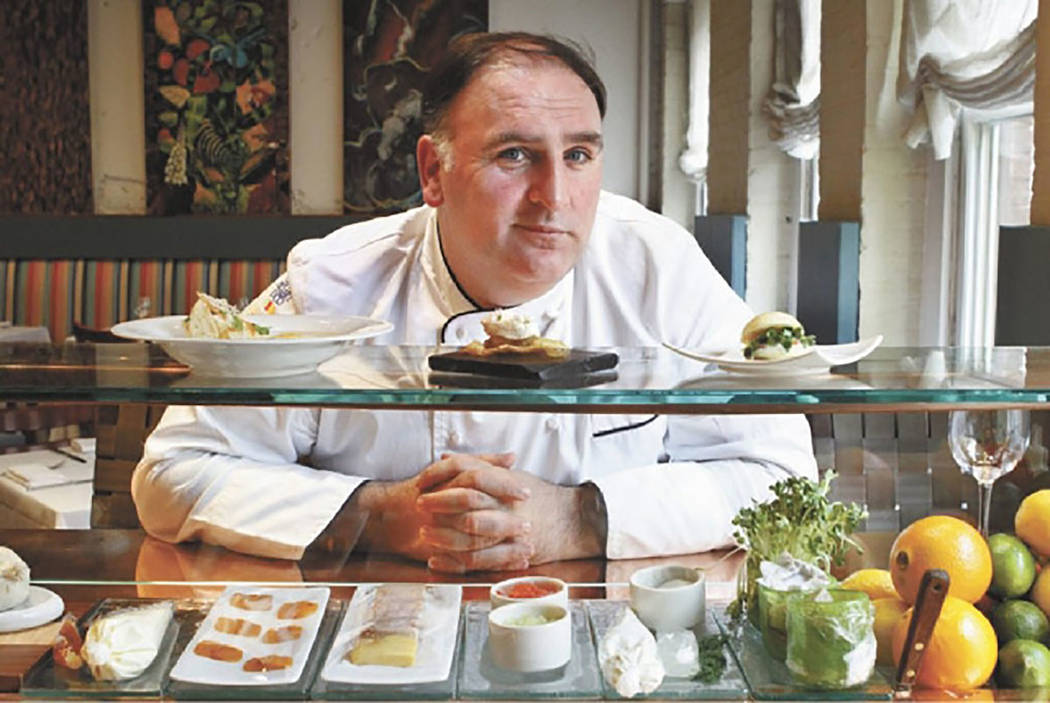 It used to be a nightclub, now the former Luxor LAX is just over two months away from becoming the Strip's first permanent esports venue.
Esports Arena Las Vegas will officially open March 22 with a series of events, including an invitation-only, multiday, live-streamed tournament.
The arena is a result of a partnership between Allied Esports, a network of esports venues; Esports Arena, an esports community hub and production company; and casino giant MGM Resorts International.
Upon completion, the space, which spans 30,000 square feet, will hold a 50-foot light-emitting diode video wall, telescopic seating, a production studio and food and beverage offerings from celebrity chef Jose Andres.
"There are many people talking about how Las Vegas is well positioned to be the center for esports," Allied Esports CEO Jud Hannigan said during a hard-hat presentation at the arena Wednesday evening.
Making money
Steven Zanella, president of core Las Vegas properties at MGM Resorts International, declined to offer details Wednesday night on how his company intends to make money from the arena. He said the goal is to build a rapport with video gamers to see how MGM can best serve them.
Tyler Enders, co-founder and Chief Operating Officer of Esports Arena, said the venue will likely sell day passes for around $20, although final price is undetermined. Accessing or participating in events will require additional ticket fees, he said.
Local and national sponsorships for individual events will help push ticket prices down. And gamers will also likely take advantage of Luxor amenities, Enders said.
"My goal is not necessarily to show big numbers to MGM, my goal is to show people coming into this property," he said.
Building momentum
The arena is being erected in Las Vegas after almost two years of local efforts to boost Nevada as a hub for video gaming and casino industry convergence.
Nevada regulators approved rules for skill-based gaming in 2016, leading to growth in esports competitions and wagering on esport game outcomes. The first esports lab opened in 2016 at UNLV's International Gaming Institute.
In the beginning of 2017, businesses, advocates and academics formed an association, the Nevada Esports Alliance, focused on advancing Nevada as a global esports hub.
In a report last March, the Las Vegas Global Economic Alliance, a private-public partnership working to recruit businesses to the state and expand existing businesses, identified esports as an area of opportunity.
The emerging global esports industry was expected to generate $696 million in revenue in 2017 and is projected to generate $1.5 billion by 2020, according to a 2017 report by Newzoo, a market intelligence provider covering the global games, esports and mobile markets.
Esports wagering has remained a murky area for casinos. Zanella said the arena will not have sports betting at opening, but will likely implement such opportunities as the industry matures.
Doing business
Nevada Esports Alliance co-Director Chris Grove said it is "difficult to underestimate" the Esports Arena's eventual impact.
"It will start to give some shape to the esports identity of Las Vegas," Grove said Wednesday. "All of these players in the esports ecosystem will have a reason to interact with Las Vegas differently."
Grove said video game developers, sponsors and professional esports teams will now have an additional reason to visit Las Vegas, whether for esports competitions or for more socially driven events.
Taking a chance
MGM Resorts International has taken the lead on investing in the vision of Las Vegas an esports as a hub, Grove said.
Seth Schorr, Fifth Street Gaming CEO and Downtown Grand chairman, agreed.
"Every time one of the Goliaths in our (casino) industry like MGM takes a leap of faith, others will be more inclined to follow," Schorr said.
Contact Nicole Raz at nraz@reviewjournal.com or 702-380-4512. Follow @JournalistNikki on Twitter.
A traveling esports arena
Allied Esports and Esports Arena also introduced a traveling arena Wednesday night, called Esport Arena Drive.
The 80-foot, 18-wheel, 35-ton semitrailer unfolds and turns into a a mini esports arena, with a competition stage, full production facilities, a caster studio, social media center and a VIP lounge.
The semitrailer will make its first stop in Feb. 18, for a multiday tournament during the Daytona 500 at the Daytona International Speedway in Daytona Beach, Florida.