Opening of Drew Las Vegas pushed back until 2022
Updated April 16, 2019 - 6:19 pm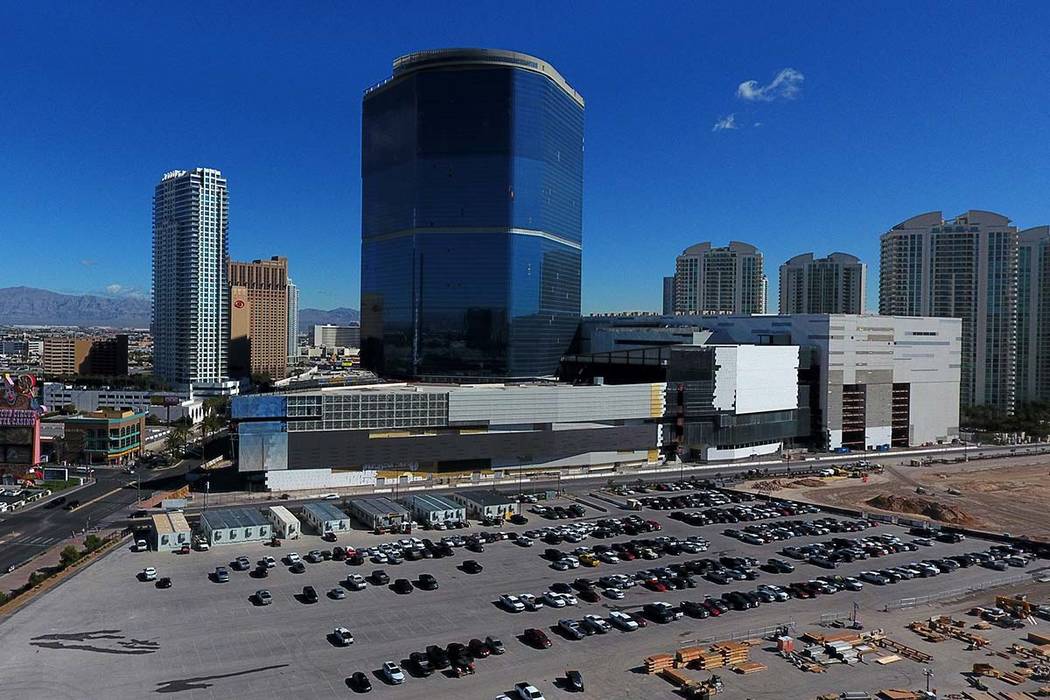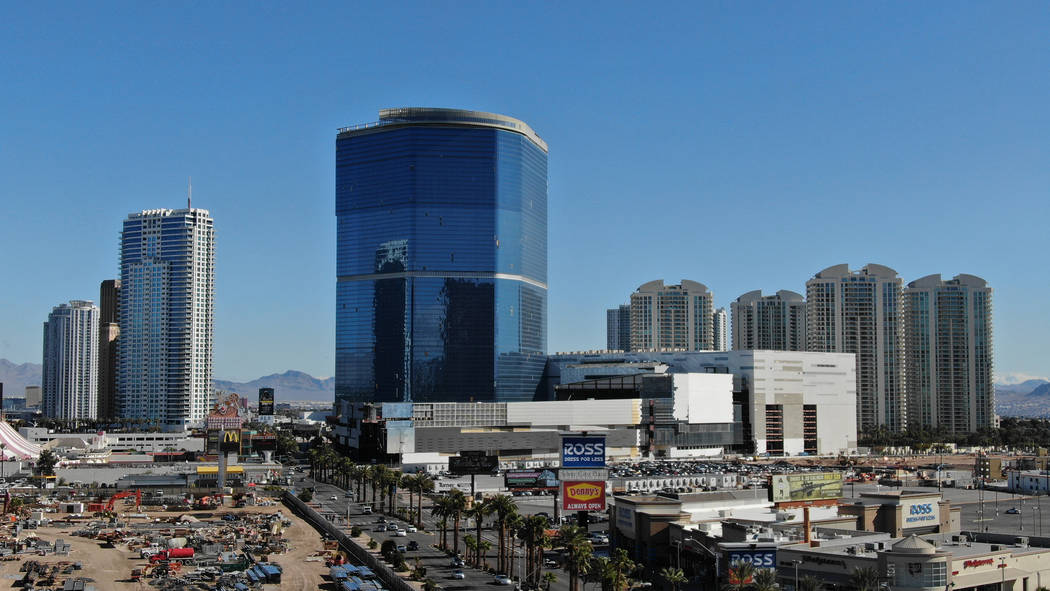 Developer Steve Witkoff has pushed back the former Fontainebleau's opening date, delaying the debut of Las Vegas' towering monument to the recession.
Witkoff's namesake firm announced Tuesday that the 67-story Drew Las Vegas is slated to open in the second quarter of 2022.
That follows his announcement early last year that the blue-tinted hotel-casino – one of the tallest buildings in Las Vegas – was expected to debut in late 2020.
The unfinished resort, mothballed a decade ago, has for years been a towering, blighted reminder of Las Vegas' wild real estate boom and devastating crash. Witkoff's purchase nearly two years ago set the high-rise on a path to finally opening, though as shown this week, that day is now expected to come more than a year later than he previously envisioned.
If all goes as planned, the resort would spark new life at the north end of the Strip. That section of Las Vegas' famed casino corridor has been marked by big, vacant lots, unfinished projects and slow foot traffic, but it could see a turnaround in coming years with Witkoff's hotel, the Chinese-themed Resorts World Las Vegas and an expanding Las Vegas Convention Center nearby.
'Huge discount'
In an interview Monday at the Drew, Witkoff, 62, told the Las Vegas Review-Journal that his group put together a contracting package that guarantees the construction pricing and schedule, and he indicated the opening was pushed back because of the time the group spent on the Drew's design.
The project's total price comes to $3.1 billion, said Witkoff, founder of New York-based Witkoff Group. That includes the $600 million purchase, around $1.2 billion in physical construction costs and "hundreds of millions of dollars" in pre-opening expenses.
Witkoff said financing is lined up and did not contribute to the delayed opening.
He also said it would have cost far more to develop the project from scratch than to finish the partially built structure; that Las Vegas has "one of the healthiest" hotel markets in the country, with little new supply since the recession; and that he doesn't plan to charge locals for parking.
Witkoff was no stranger to Las Vegas. In 2007 he partnered on a 60-acre megaresort project just east of the Strip that was never built, as it was unveiled shortly before the Great Recession.
The Drew – named for Witkoff's son Andrew, who died of an OxyContin overdose in 2011 at age 22 – will feature 3,780 rooms, as well as retail, nightlife and more than 550,000 square feet of convention and meeting space, according to the news release.
"This was a chance to buy something and build at a huge discount," Witkoff said.
The Fontainebleau's original developers broke ground in 2007 and expected to finish in 2009. But the economy imploded, and the project instead went bankrupt in 2009.
Billionaire Carl Icahn bought the mothballed tower in 2010 for around $150 million. After leaving it largely untouched, he sold it in August 2017 to Witkoff and Miami real estate firm New Valley, a subsidiary of cigarette maker the Vector Group.
In February 2018, Witkoff and hotel giant Marriott International unveiled the Fontainebleau's new name and expected opening date, saying the property would debut the Edition brand in Las Vegas and feature the Strip's first JW Marriott.
'Nasty rumors'
Witkoff was born in the Bronx section of New York City, lives in Miami and sometimes asks and answers his own questions. ("We felt that the center of activity was moving north, and why? Because of the convention center," he said Monday of the north Strip area.)
He also spoke emotionally to the Review-Journal about his late son. He showed part of a tattoo on the left side of his chest that says "I Remember" and features Andrew's birthday, and showed another tattoo, recently inked into his inner right forearm, that reads, "Drew."
Witkoff said he plans to put a "very significant" portion of his profits from the resort into a foundation he established to help kids "in distress."
In the meantime, there is plenty of work ahead at the hotel. Its cavernous interior includes unfinished walls, ceilings and escalators; exposed beams and columns; and a partially built theater.
Witkoff estimated the project was about 80 percent finished by the original developers and said he heard "150 nasty rumors" about its condition before he bought it, including that it was falling down, that copper cables were stolen, and that plumbers poured concrete in the pipes.
In truth, he said, the project is in "exceptional shape." But with the economy crashing around them a decade ago, Witkoff agreed that it looks like someone blew the whistle one day and told all the workers to leave.
"I think that's probably how it occurred," he said. "Remember, people thought the world was coming to an end back then."
Contact Eli Segall at esegall@reviewjournal.com or 702-383-0342. Follow @eli_segall on Twitter.