Floyd Mayweather buys $10M mansion in western Las Vegas — PHOTOS
Updated October 23, 2018 - 6:09 am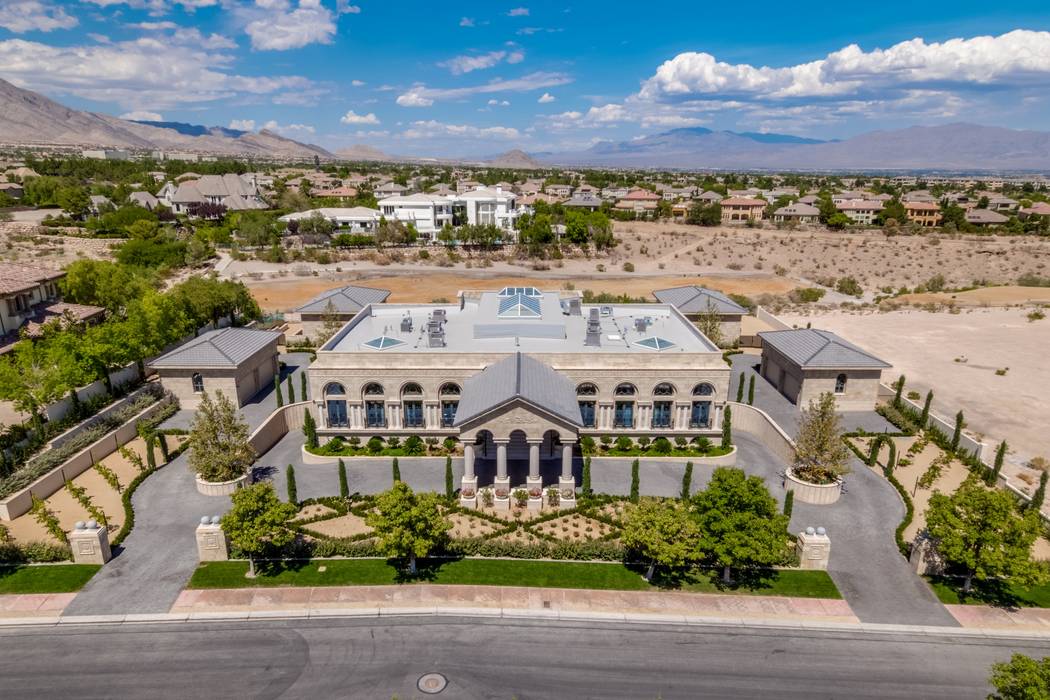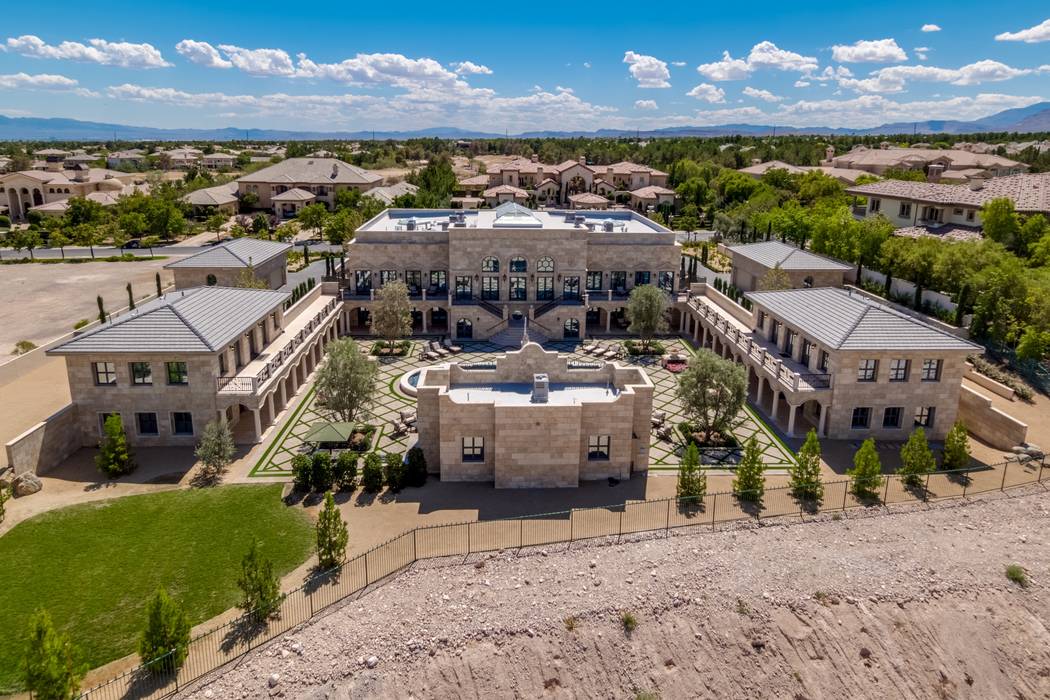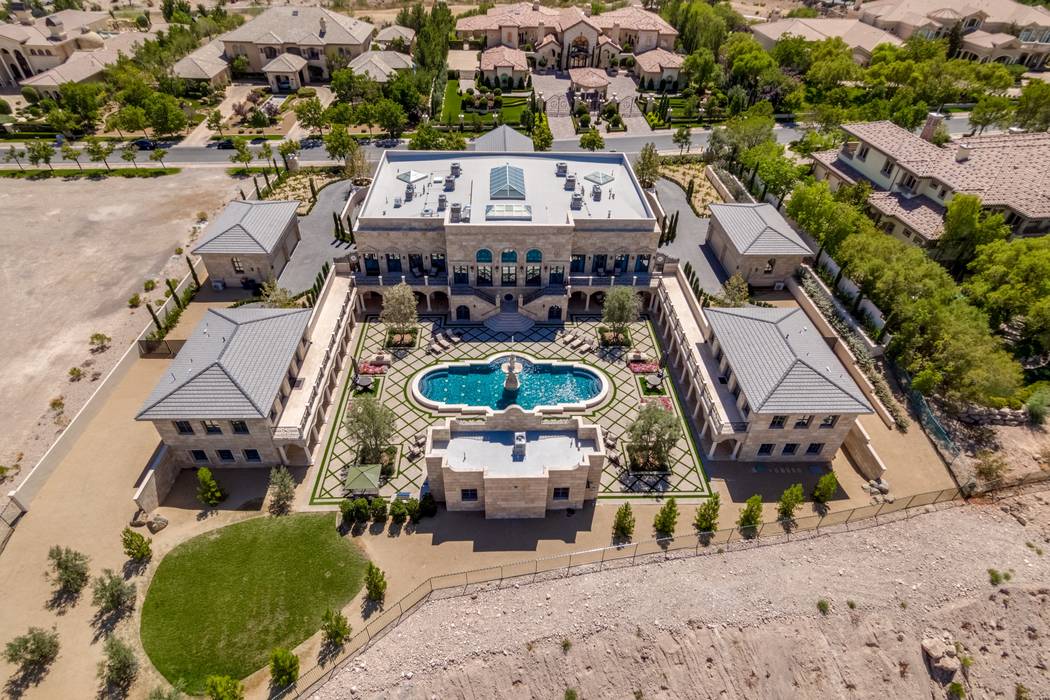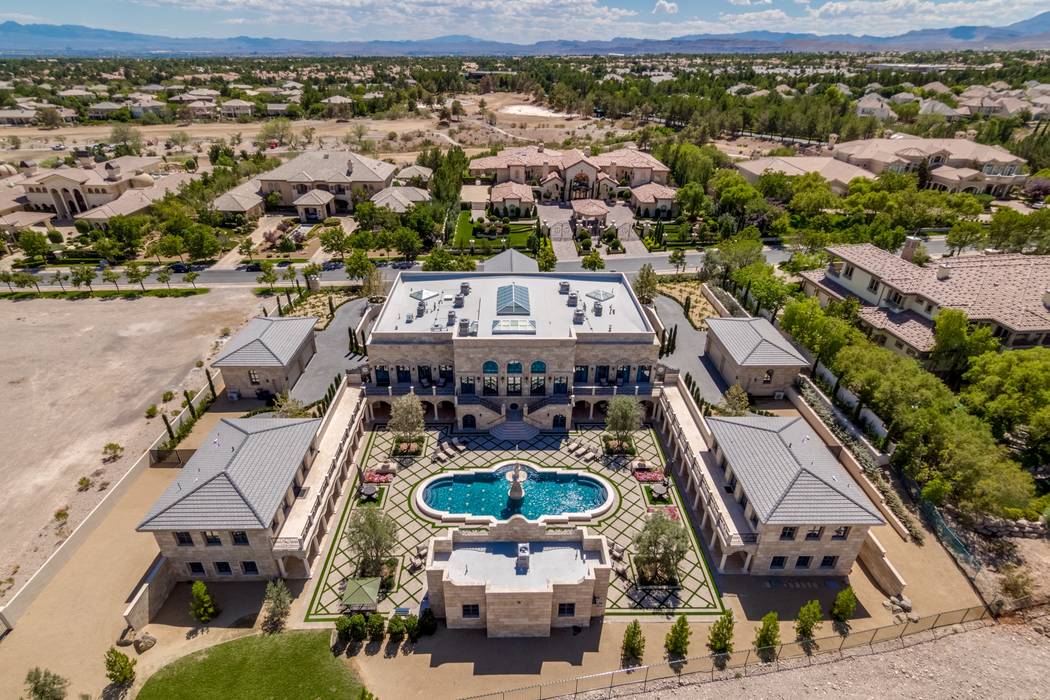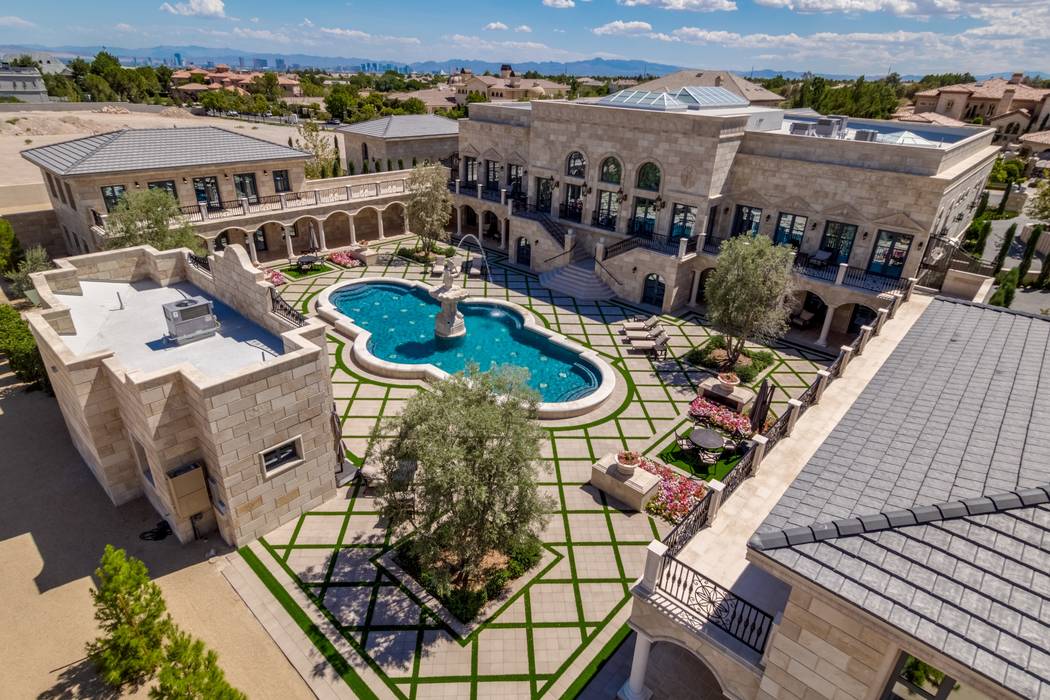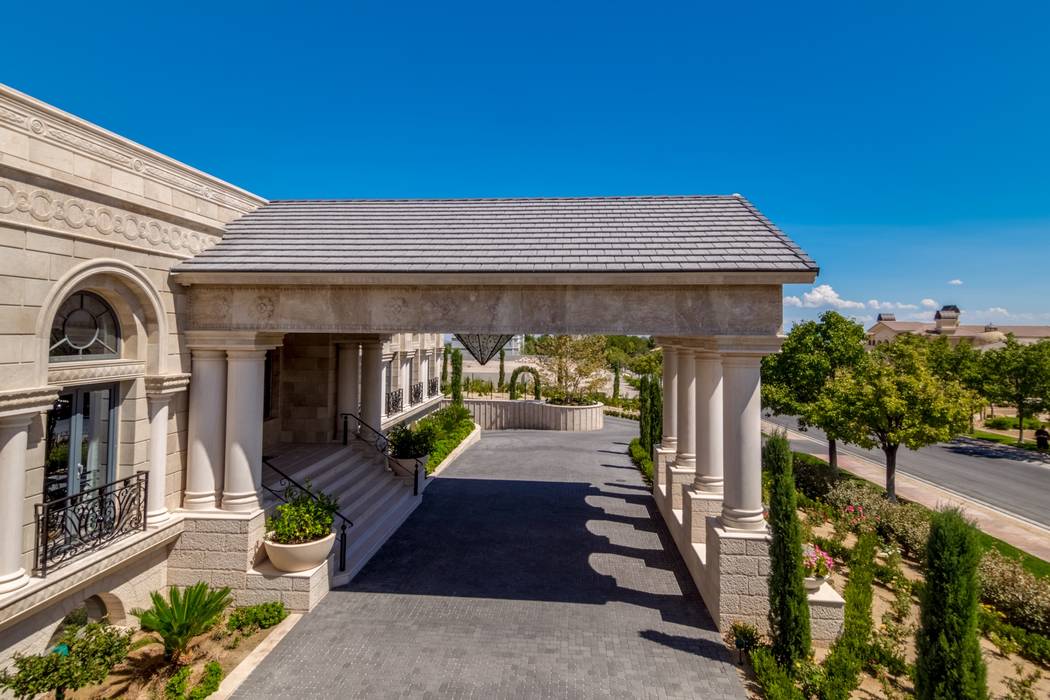 Floyd Mayweather may have hung up the gloves — for now — but he still plans on living big.
The 41-year-old retired boxing superstar bought a Las Vegas compound for $10 million, property records show.
The estate has a 16,357-square-foot mansion, two guesthouses, a pool house, a small vineyard and an underground garage, according to listing broker Kamran Zand.
The sale closed Monday.
Mayweather's new digs aren't the biggest in town, and his purchase wasn't even the most expensive this year. But it's another deal for a slice of the market that's seen plenty of action in 2018, and it comes a year after NBA star DeMarcus Cousins bought a mansion across the street.
Mayweather representatives did not respond to requests Monday for an interview with the boxer.
Zand, founder of Luxury Estates International, said the 1.4-acre property, at 9504 Kings Gate Court in the Queensridge community in the western valley, features two above-ground garages, a gym, a wine cellar, an outdoor pool and an indoor spa with a current that allows for stationary swimming.
He said the sale was the most expensive of his career.
Las Vegas' luxury market has seen no shortage of deals this year. As of last week, 437 properties had sold for at least $1 million, up almost 20 percent from the same period in 2017, according to data from the Greater Las Vegas Association of Realtors' listing service, which largely comprises previously owned homes.
Ken Lowman, owner of brokerage firm Luxury Homes of Las Vegas, said the high-end market has been "fantastic" and that this year has been his best ever, with $80 million in sales. But business has slowed in the past few months, just as it has in the broader resale market, he said.
Lowman has sold about 55 homes this year but "maybe three" of those have come since mid-August.
"It's almost like someone turned off a light switch," said Lowman, who attributed the pullback in part to rising interest rates and stock market gyrations.
With a 50-0 professional record, Mayweather has a net worth of $285 million, according to Forbes magazine. His last bout was in August 2017 against UFC star Conor McGregor at T-Mobile Arena. More recently, the UFC's Khabib Nurmagomedov jokingly challenged Mayweather to a fight, and the boxer accepted.
"CBS, Showtime, MGM Grand, get the checkbook out!" Mayweather posted on Instagram last week.
Mayweather paid a fortune for his new home, but at least one house sold for more money this year in Las Vegas: 1717 Enclave Court, a 12,945-square-foot mansion, traded for $13 million in March, property records show.
But that price wasn't an all-time high. Magician David Copperfield bought a 31,000-square-foot palace in 2016 for about $17.5 million, a record price for Las Vegas.
Cousins, a 6-foot-11 center with the Golden State Warriors, bought the valley's most expensive house of 2017, spending $6.5 million for the 15,816-square-foot mansion at 9511 Kings Gate Court.
Zand brokered that deal as well.
"I'm 2-for-2 on that street," he said.
Contact Eli Segall at esegall@reviewjournal.com or 702-383-0342. Follow @eli_segall on Twitter.