Zappos, 'Tanked' crew come up big with nap room in Las Vegas
December 21, 2017 - 5:24 pm
Updated December 21, 2017 - 10:36 pm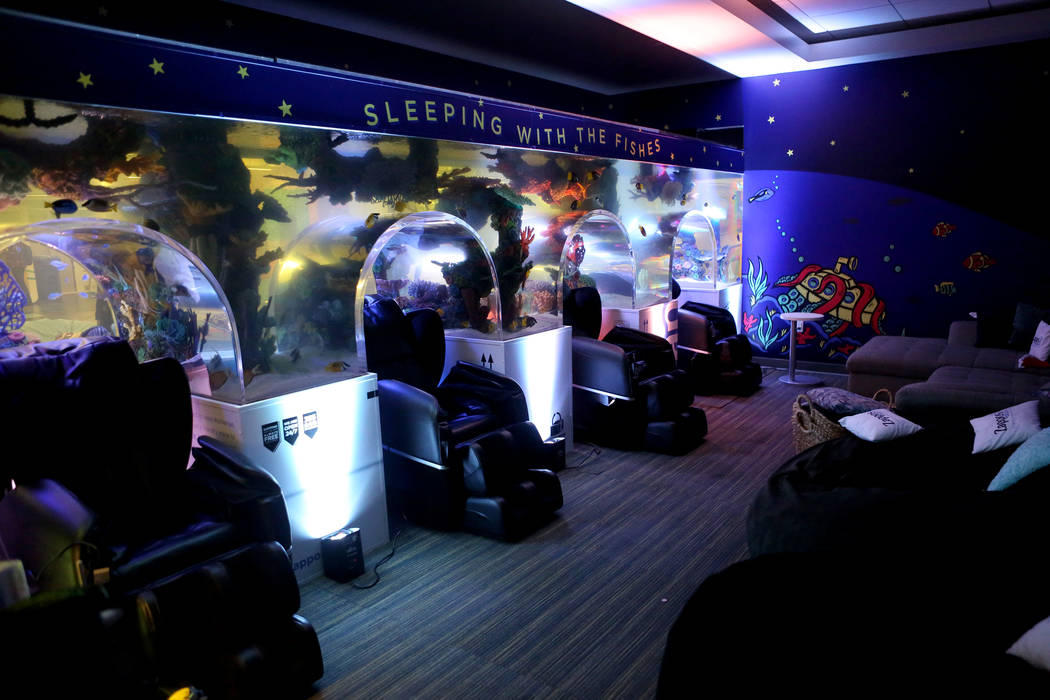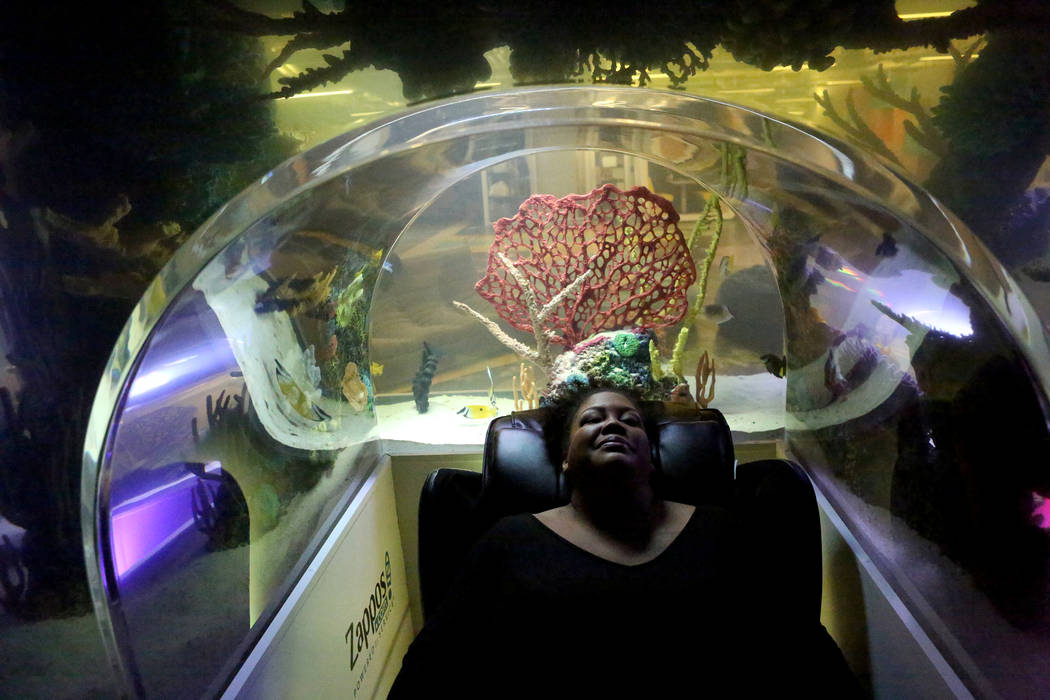 A 25-foot aquarium has brought new serenity to the employees of online retailer Zappos and new business for the Las Vegas manufacturer behind the tank.
Ever since Zappos, headquartered in downtown Las Vegas, and its fish tank appeared on the Animal Planet TV show "Tanked" last week, the tank maker has fielded about 20 requests for smaller versions.
"Everybody's talking about it," said Wayde King, CEO of Las Vegas Valley-based Acrylic Tank Manufacturing.
The Zappos episode aired Dec. 15. The tank surrounds four recliner massage chairs and holds 3,500 gallons of saltwater for more than 200 fish, according to Zappos' website. The company has about 1,500 employees.
Moving the tank without cracking it was one of the hardest parts of the project, King said. The Zappos tank cost about $250,000. King sells a less expensive model that surrounds one chair instead of four. That one costs about $70,000.
In October, the city issued a permit that details about $300,000 worth of work preparing the 500-square-foot nap room for the fish tank. Zappos is near the intersection of Stewart Avenue and Las Vegas Boulevard.
Zappos spent eight weeks adjusting its downtown headquarters for the fish tank, according to the company's website.
Zappos has made cots, pods and couches available for employee naps for years, according to its website.
The company, owned by e-commerce giant Amazon, is known for a quirky company culture that includes virtual reality tours offered to the public and requiring all employees, including its CEO and CFO, to work for a time in the call center.
"One of our principles is always try to do something first, unique or best," Zappos CEO Tony Hsieh said on "Tanked." "I think this covers all three."
Contact Wade Tyler Millward at wmillward@reviewjournal.com or 702-383-4602. Follow @wademillward on Twitter.