Las Vegas hotel room of slain tourists had broken door latch, warrant says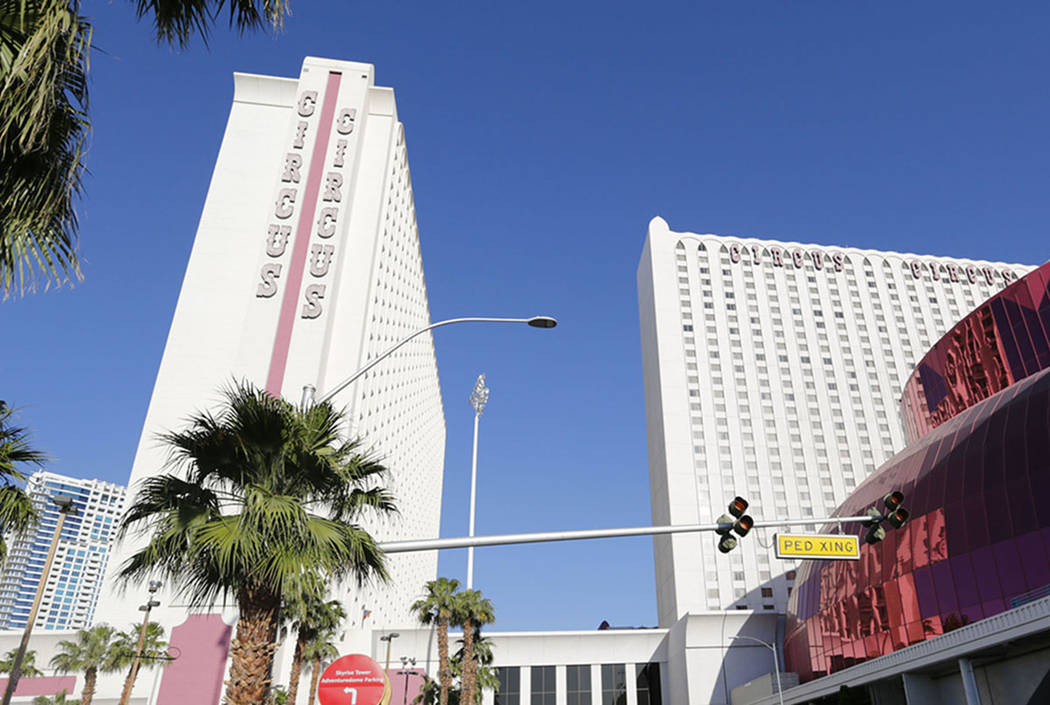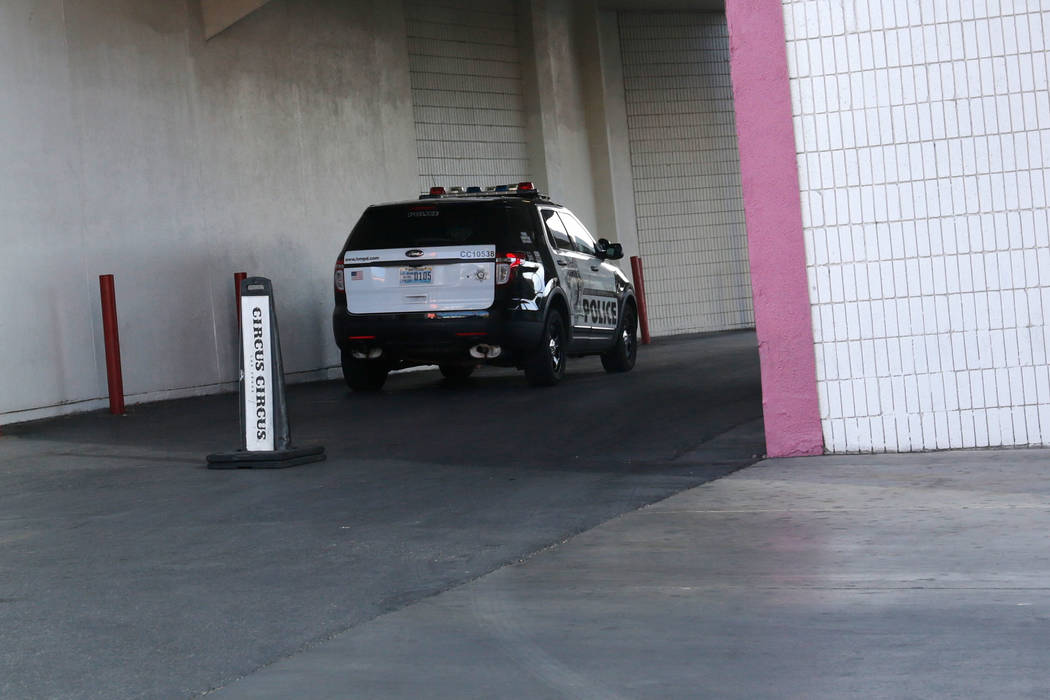 The day after two Vietnamese tourists were found dead in their Circus Circus hotel room, hotel engineers tested the door's latch plate and determined it was "broken," police documents show.
The engineers ran several tests and found the door wouldn't "properly" close on its own, according to a Metropolitan Police Department arrest warrant obtained Tuesday.
"This would allow anyone to open the door by simply pushing it open," detectives wrote in the warrant.
Prosecutors charged Julius Trotter, 31, with burglarizing the Strip hotel room early June 1, killing the two tourists inside and leaving with their belongings, a criminal complaint shows.
Metro previously said their suspect walked from door to door to see which were open and that there were no signs of forced entry to the tourists' room at Circus Circus, 2880 Las Vegas Boulevard South.
Trotter faces two counts each of murder and robbery, and a count of burglary. He was arrested Thursday after a car chase in the Los Angeles area.
Police noted in Trotter's warrant that it isn't uncommon for prospective burglars to check hotel doors to see if they are locked and then push them open.
"Detectives learned that the suspects who committed these acts were commonly referred to as 'door pushers,' " officers wrote.
MGM Resorts International spokesman Brian Ahern provided a statement when reached for comment.
"As part of our protocol, Circus Circus security was patrolling the floor where the incident took place that evening, as they do for each floor in the resort every day," the statement said. "It is standard operating procedure for security to check every door to ensure it is latched securely. We have no record of this door being unlocked, unlatched or malfunctioning that evening before the attack took place."
The tourists, 38-year-old Sang Nghia and 30-year-old Khuong Nguyen, were part of a tour group visiting Las Vegas. Members of their group asked for a welfare check of their hotel room when the two didn't show up to a planned day trip on June 1.
Security officers found them dead inside their Skyrise Tower room that afternoon, the warrant said. Detectives learned several items were missing from the room, including Nghia's cellphone, watch, ring, necklace and purse.
The warrant said Trotter rode an elevator up to the hotel's top floor about 4 a.m. About 45 minutes later, detectives learned, he returned to the elevator wearing Nguyen's backpack, left the elevator and met a woman at her hotel room.
The pair walked out of the hotel with "numerous pieces of luggage" and took a cab to the Palms, 4321 W. Flamingo Road, where they checked into a room shortly after 5:30 a.m., the warrant said.
Trotter used a player's card in his name, and officers matched a previous booking photo and Palms security video to the man they saw on the Circus Circus footage.
The warrant also names Trotter as a suspect in a May beating and robbery in a hotel room.
Police accused Trotter of "severely" beating an 81-year-old woman just before 1:30 a.m. on May 16 at her Four Queens room. She was trying to unlock the door to her room when a man stopped and offered to help her, police said at the time. A man forced his way inside when she opened the door.
Trotter attacked her and stole her rings, watch and purse, the warrant said.
Trotter previously was convicted of resisting an officer with a deadly weapon after a Jan. 14, 2017, traffic stop, court records show. He pleaded guilty to the charge after he drove off from a traffic stop and dragged an officer 75 feet, according to a separate arrest warrant.
Contact Mike Shoro at mshoro@reviewjournal.com or 702-387-5290. Follow @mike_shoro on Twitter.