Metro begins 'compliance checks' of businesses still open despite order
Updated March 21, 2020 - 11:31 pm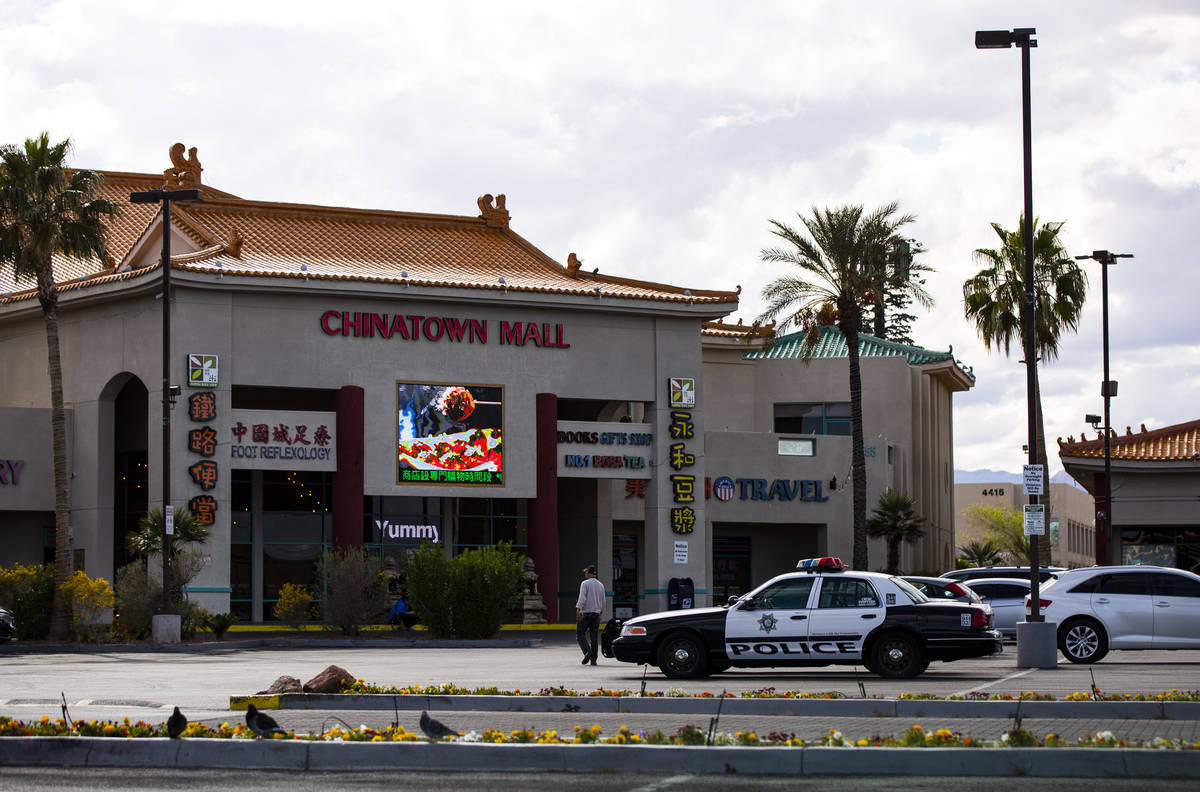 The city of Las Vegas has apparently changed its stance against enforcement of Gov. Steve Sisolak's Friday order for all nonessential businesses to close as a measure to curb the coronavirus outbreak.
City Attorney Brad Jerbic said Friday that the city would not prosecute businesses that defy Sisolak's mandate to shut down beginning Saturday because the order is unconstitutionally vague.
On Saturday evening, it appeared that Jerbic's office had altered its position, according to a tweet Nevada Attorney General Aaron Ford posted at about 5:15 p.m.
The tweet reads: "After deliberation and consultation and consideration, City Attorney Jerbic and I reached a conclusion based on the language of the law. The @CityOfLasVegas will enforce @GovSisolak's Directive for all nonessential businesses to close. Thanks for your leadership, Brad."
Jerbic did not immediately return calls Saturday night seeking comment, and a city spokesman said he could offer no additional information Saturday night.
A spokeswoman for Ford's office could not be reached for comment.
On Saturday, the Metropolitan Police Department said that it will begin making "compliance checks" of businesses that have been deemed nonessential but are remaining open despite the order to close.
The statement from Metro said officers with Metro's special investigations section was set to start the checks Saturday. Officers also will be dispatched to nonessential businesses that have been reported open through 311 or emails to the department, the statement read.
Business owners or managers will be given copies of the governor's order and a letter from Metro saying they are in violation. Officers also will stand by as the business is closed, the department said.
If business owners believe they are essential, they can appeal to the city or county business license agency, Metro said.
Officers doing the checks will be in plain clothes, but are identifiable by their badges, Metro said.
The day after Sisolak issued his new order, all was mostly quiet in and around Las Vegas.
In the area of Charleston and Nellis boulevards, the parking lots of Walmart and Target were busy. Customers went in and out of a few open smoke shops in the area.
Traffic along Las Vegas Boulevard South was light with significantly fewer vehicles on the road than usual.
There were a handful pedestrians here and there along the Strip. Some ignored closure signs and climbed up the stairs of escalators, which aren't running, to get to the pedestrian bridges.
Metro officers were posted about every block or so along the Strip, including in front of blocked-off entrances to properties such as Caesars Palace. Orange roadwork cones were set up periodically along the street.
Many of the casinos had messages on their electronic marquees sharing COVID-19 prevention tips or saying they're looking forward to welcoming visitors in the future. One message at Planet Hollywood Resort said: "Stay safe & we'll get through this together."
It was also quiet along South Main Street in downtown Las Vegas. A small group of construction workers in reflective yellow vests were walking along the sidewalk with coolers, and a few people stood outside the Greyhound Bus station.
Not far away, though, music was playing at Makers & Finders coffee bar on South Main Street. As a response to the governor's order, the dining areas are closed, but the coffee bar was doing takeout and pickup orders and orders via Postmates.
Just two hours after opening Saturday, the business had exceeded Friday's order count. "Today's been great," owner Josh Molina said.
Molina said he wanted Makers & Finders to have a presence on the street because many businesses in the Arts District are boarded up.
"The roads are so desolate right now," he said.
The coffee bar is giving double food portions as a thank you to customers, Molina said. It's also selling what it calls "quarantine packages," with mostly perishable items at reduced prices.
It appeared all nonessential businesses were closed in Downtown Summerlin. At least three large essential stores were open: Trader Joe's, buybuy BABY and Face Values.
An Office Depot at 4555 W. Charleston Blvd. in the west valley was open on Saturday afternoon, but a sign in front of the store announced it was sold out of hand sanitizer, water, Clorox wipes, toilet paper and "all other disinfectant supplies."
The Curacao department store, at 4200 Meadows Lane, appeared to be the only business open Saturday afternoon at Meadows mall. A large red banner hung outside the doors read, "We Are Open," although the mall remained closed.
A manager inside the store said she was directed to read from a statement sent by the company. Part of the statement said that the store was "currently following the guidelines to remain open."
According to Curacao's website, the store sells electronics, furniture, mattresses, appliances, children's toys and bath products.
Meanwhile, the Las Vegas Farmers Market opened a drive-thru, and people lined up to get groceries delivered straight to their windows.
Over in Spring Valley, some bubble tea and Asian restaurants were open with signs on their doors advising customers that they served only carryout. Most had phone numbers so people could order without having to walk inside.
Other restaurants and shops were completely closed and asked customers to return when they were open again.
Contact Katelyn Newberg at knewberg@reviewjournal.com or 702-383-0240. Follow @k_newberg on Twitter.
Contact Julie Wootton-Greener at jgreener@reviewjournal.com or 702-387-2921. Follow @julieswootton on Twitter.
Review-Journal staff writers Alex Chhith and Dalton LaFerney contributed to this report.