10 best things to do in Las Vegas this weekend — Nov. 17-19
November 17, 2017 - 2:57 pm
Updated November 17, 2017 - 4:12 pm
Embrace this weekend's cool weather with a full foodie weekend.
Head downtown for the free Culturefest Foodie Nation festival.
Try Strip veteran chef Brian Howard's new neighborhood concept Sparrow + Wolf for a luxe bite off the Strip.
And warm up with a steamy bowl of Las Vegas' newest obsession: ramen.
Here are your top picks for what to see, eat and do in Las Vegas this weekend.
Grab a bite
Warm up this weekend with a bowl of warm, savory ramen. A far cry from the 50-cent packet of your college days, these ramen spots in Las Vegas serve bowls that are made with flavorful broths and fresh toppings. See the 5 best ramen spots in Las Vegas here.
Shoku Ramen (Facebook)
Get a drink
2017 marks 10 years for the Planet Hollywood Resort. The casino's Heart Bar has created this autumnal cocktail, the Gold Coast, to celebrate. Because nothing warms your insides on a chilly night better than spiked cider, and nothing says fall better than allspice. Learn how to make it yourself here.
See a show
Amelie van Tass and Thommy Ten of The Clairvoyants finished second in Season 11 of "America's Got Talent." Catch the Austrian mentalist duo Saturday at Aliante Hotel. Showtime is 8 p.m. in the Access Showroom.
Rock out
Since launching at T-Mobile Arena in April 2016, Guns N' Roses' "Not in This Lifetime Tour" has pulled in over $430 million, making it the fifth-highest-grossing tour of all time. The success is probably due in large part to the reunion of original members Slash and Duff McKagan with singer Axl Rose after years apart. See Guns N' Roses at 7:30 p.m. on Friday. Read more about the tour here.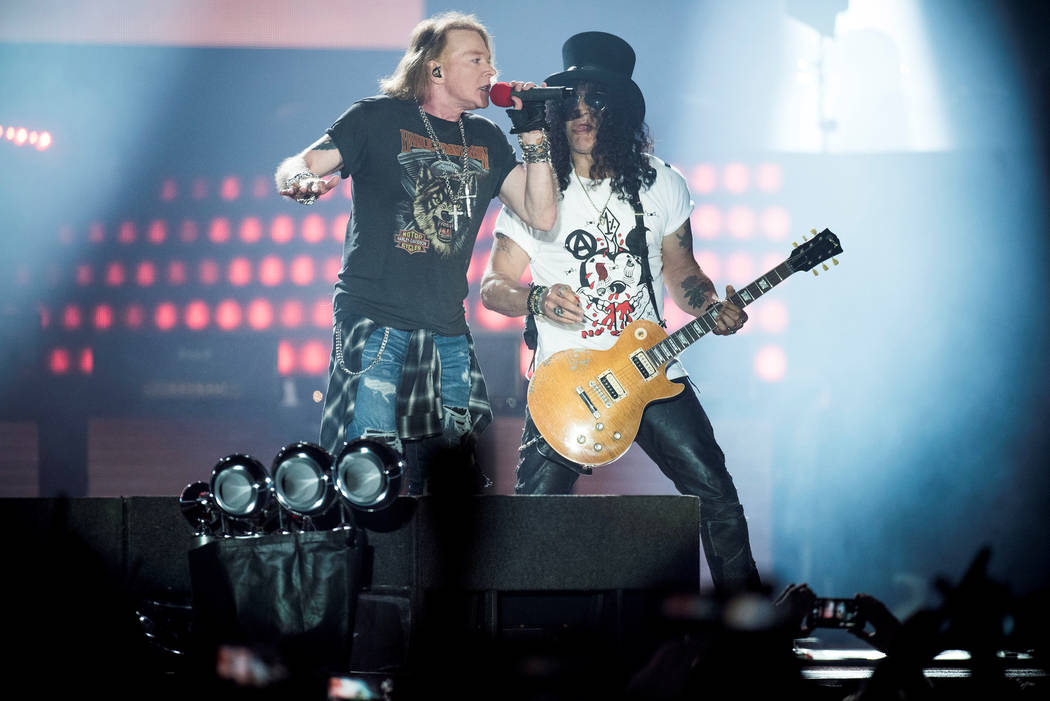 Axl Rose, lead singer of American rock band Guns N' Roses, performs with Slash at Parken Stadium in Copenhagen, Denmark June 27, 2017. Scanpix Denmark/Mads Joakim Rimer Rasmussen via Reuters
Downtown
Las Vegas Black Image magazine will host the 12th annual Culturefest Foodie Nation food and music festival at the Fremont Street Experience. The free event will feature a broad selection of cultural food, including soul food, Mexican, Jamaican, American BBQ, Asian and Creole cuisines. It kicks off at 11 a.m. Saturday and Sunday.
Nightlife
Back by popular demand, the Backstreet Boys will host their "Larger Than Life" after-party on Saturday at Chateau Nightclub & Rooftop. Doors open at 10:30 p.m. at Paris Las Vegas. Admission is $40. VIP table packages are available.
Sparrow + Wolf
We're in the middle of the latest wave of Strip veterans establishing neighborhood restaurants, and one of the latest is Sparrow + Wolf from Chef Brian Howard. Try the beef cheek and bone marrow dumplings ($14). They boast a luxe feeling, the meat tender and the marrow buttery, served with a bright green-onion emulsion.
Guests enjoy dinner at Sparrow + Wolf in Las Vegas. Benjamin Hager Las Vegas Review-Journal
"Beauty and the Beast"
Paige O'Hara, the voice of "Beauty and the Beast's" Belle, once described the animated role as "a lifetime job" — first as a performer, then as a painter.
Both sides contribute to her $25,000 painting "Tale as Old as Time," featuring "Beauty and the Beast's" title characters — and more than $10,000 worth of precious gems.
You can see the painting at Magical Memories Featuring Disney Fine Art in the Forum Shops at Caesars. Read more about the painting here.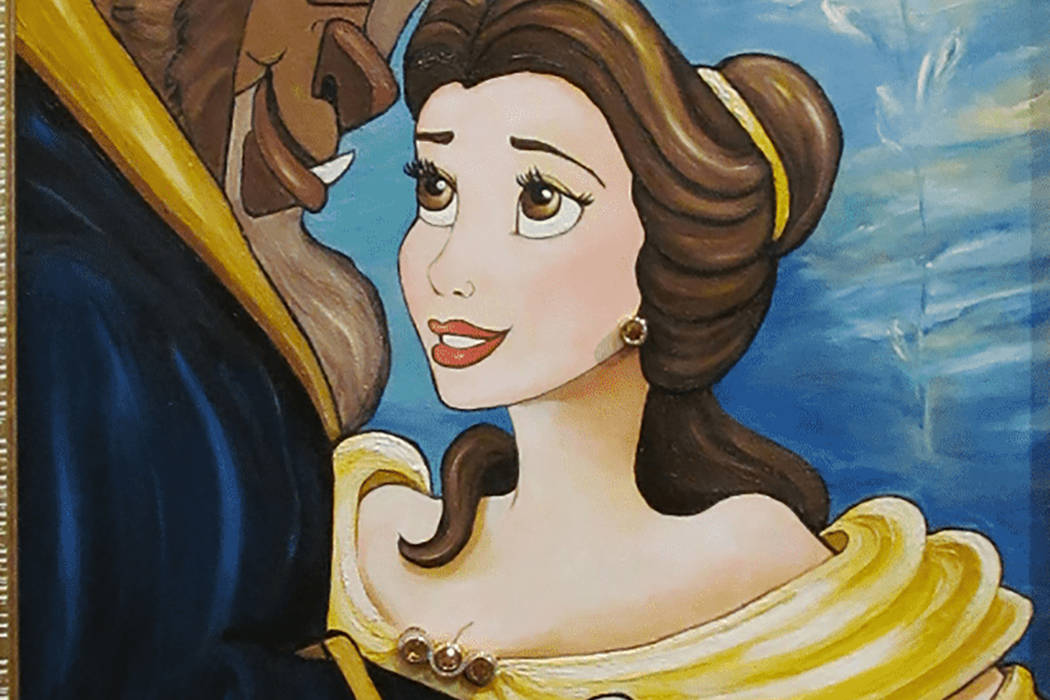 "Tale as Old as Time," features "Beauty and the Beast's" title characters and more than $10,000 worth of precious gems. (Paige O'Hara )
Pet-friendly dining
As the weather cools, you're probably not the only one who wants to get out of the house and explore the neighborhood. Unfortunately, bringing your pets along can be a challenge come mealtime. Five restaurants in town promise tasty eats — and pet-friendly table services. See 5 dining spots you can bring your pup here.
Camile, a 7-year-old Yorkshire terrier, peers up at a visitor after sipping water, while out to eat with her owners, at the Lazy Dog restaurant in Summerlin. (David Becker/Las Vegas Review-Journal )
Catch a movie
There's no place like the multiplex for the holidays. Catch "Justice League" when it premieres this weekend. Or see one of last weekend's releases like "Murder on the Orient Express" and "The Florida Project." See the full list of winter movies here.