Catholic Charities worker in Las Vegas tests positive for COVID-19
Updated March 18, 2020 - 5:11 pm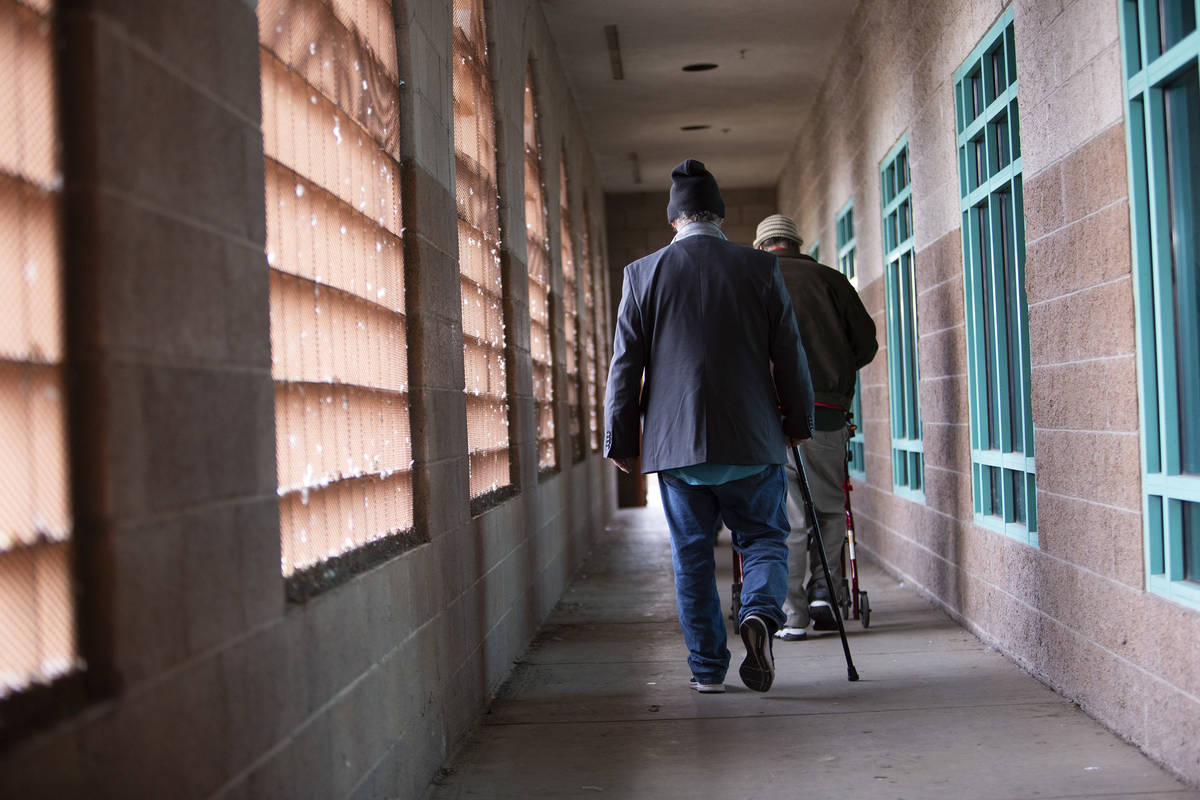 An employee at the Catholic Charities of Southern Nevada shelter has tested positive for COVID-19, the nonprofit said Wednesday.
The agency said in a letter to volunteers that it is following all precautions and recommendations of the Southern Nevada Health District and "taking enhanced precautions related to employee self-quarantine protocols."
No information was given on whether the worker was symptomatic for the illness caused by the new coronavirus.
Those who were in contact with the individual have been notified, and the organization is not aware of any exposure to volunteers or program staff in volunteer areas, according to the letter.
It's unclear whether the worker is one of the Clark County patients already reported by the district, which announced 27 new cases Wednesday, bringing the county total to 69.
In a statement provided to the Review-Journal, Catholic Charities said they will continue to pay employees who are self-quarantined.
"As always, the health and safety of our employees, volunteers, and clients is at the forefront of our decision-making process. We will continue to provide updates as we receive new information," the statement read.
Gov. Sisolak on Tuesday directed nonessential businesses to close their doors to mitigate the spread of the virus. Homeless shelters and social services are considered an essential business, and Catholic Charities, on the intersection of Main Street and Las Vegas Boulevard North, will continue to offer services and does not anticipate any effect on volunteer functions.
The agency is operating at a higher degree of sanitation protocols and urging sick volunteers and employees to stay home, according to the letter. The health district has not recommended the shelter close at this time.
In an interview with the Review-Journal on Monday, the nonprofit's CEO, Tom Roberts, said the agency is working with the city of Las Vegas to build a safety protocol for clients that may show symptoms of COVID-19 and crafting contingency plans to scale back operations if necessary.
"We're here to help as many people as we can safely and pray for the people that we serve and who serve our clients," he said. "We have to continue to be deliberate and responsive to what the needs are to address the changing conditions to keep safe and keep operating."
Contact Briana Erickson at berickson@reviewjournal.com or 702-387-5244. Follow @ByBrianaE on Twitter.