Mask Posse of Las Vegas strikes again with handmade masks
Updated May 27, 2020 - 6:38 pm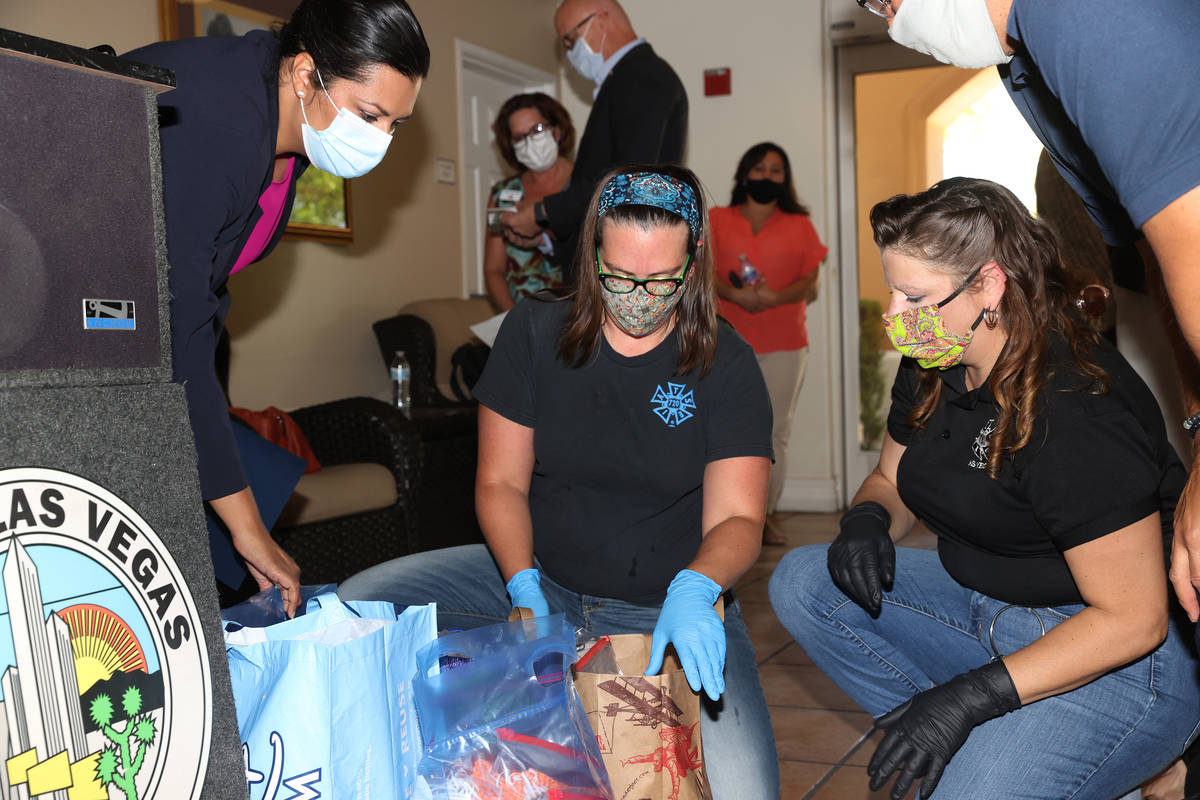 The Mask Posse of Las Vegas struck again on Wednesday.
The volunteer group donated 1,500 handmade, reusable masks to seniors who live in Ward 3.
Mask Posse of Las Vegas consists of volunteers led by the Women's Committee of IATSE Local 720. The group's mission, according to its Facebook page, is to get handmade masks to workers on the front lines of the COVID-19 pandemic and to other organizations and people in need of masks.