NV Energy asks customers to conserve power over weekend
Updated July 10, 2021 - 5:46 pm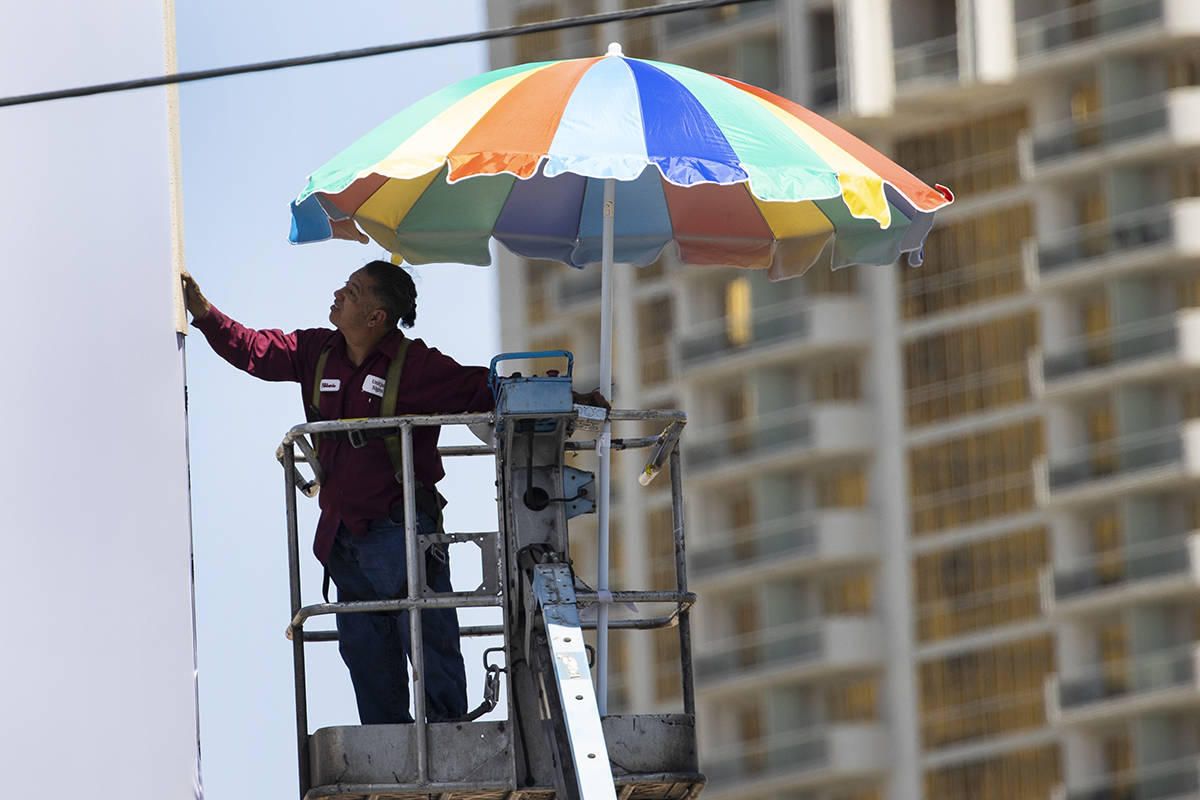 NV Energy asked customers to conserve electricity on Saturday and Sunday evenings because of excessive heat.
Customers were asked to conserve between 6 and 9 p.m. to reduce the strain on the local power grid, according to a statement from the company. The record heat wave in the Western U.S. and out-of-state wildfires are affecting regional transmission lines.
The company doesn't expect any outages due to the heat, said Vice President of Transmission Josh Langdon, who characterized the conservation request as a "proactive measure."
NV Energy has had record loads on the state's power grid in recent days with high temperatures and more businesses open this year compared with 2020 during coronavirus shutdown orders, Langdon said. Air conditioning is the primary driver of high loads on the power grid during summer.
To conserve energy, people can do the following:
■ Turn off lights.
■ Turn off pool pumps.
■ Unplug appliances not in use.
■ Avoid using large electrical appliances such as dishwashers, washing machines and electric clothes dryers.
■ Adjust thermostats to 78 degrees or higher, and use ceiling fans. Pre-cool homes before 6 p.m.
■ Keep refrigerators and freezers closed as much as possible.
■ Close window coverings.
■ Avoid charging electric vehicles.
Las Vegas tied the all-time record of 117 degrees at McCarran International Airport on Saturday evening, a mark last reached on June 20, 2017. Sunday is expected to reach 115 degrees, the National Weather Service said.
Just before noon Saturday, California's Independent System Operator, which runs most of the state's power grid, issued a statewide alert for California requesting customers to conserve energy this weekend. California's request was for 4-9 p.m. Saturday and Sunday.
NV Energy shares power with neighboring states as part of an agreement to keep a balance of energy supply and demand in the Western United States, so strains on the power grid in California and other areas also affect Nevada.
California first called for energy conservation on Friday. The conservation effort is due to rising heat in the state and a wildfire in southern Oregon that was threatening transmission lines that carry power to California, The Associated Press reported.
Langdon said the fire on the Oregon and California border could also affect the Nevada power grid.
NV Energy also asked customers to conserve electricity last year in August and September amid heat waves.
Langdon said the company has recently upgraded power plant combustion turbines to increase the amount of power produced by the company. NV Energy also installed new solar power batteries, which store solar power so it can be used at night.
"We've seen those benefits since those upgrades were put into service," he said.
Contact Katelyn Newberg at knewberg@reviewjournal.com or 702-383-0240. Follow @k_newberg on Twitter.