Kelsey Plum, Jackie Young invited to national 3-on-3 team qualifying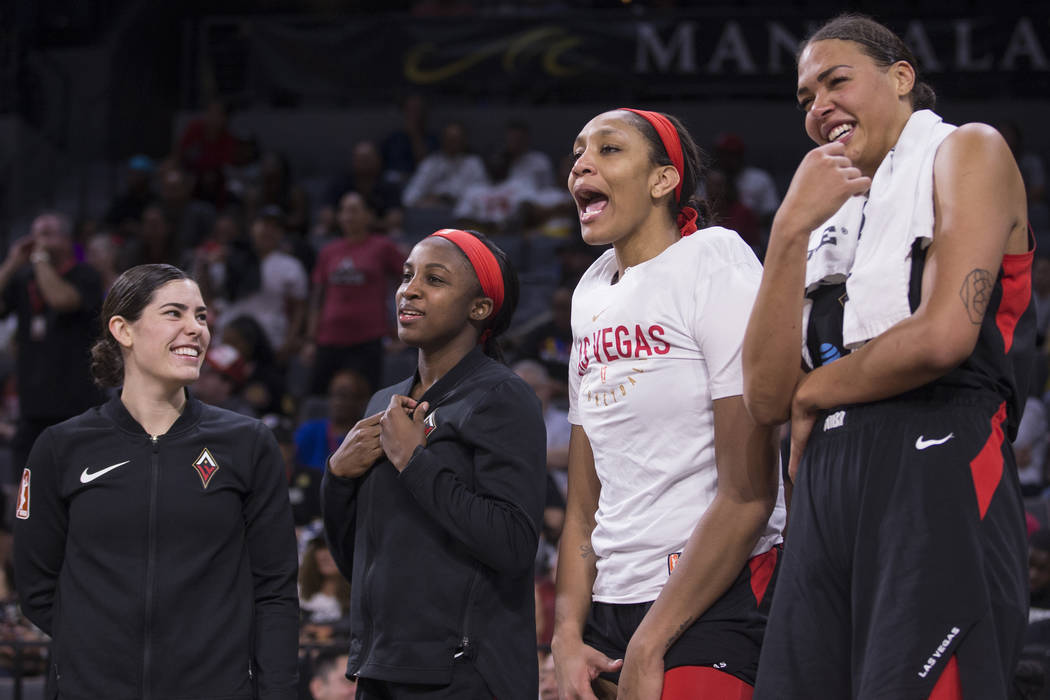 Aces guards Kelsey Plum and Jackie Young are among 11 players selected to attend USA Basketball's three-on-three's Olympic qualifying team training camp, the organization announced Friday.
They'll practice on Feb. 12-13 at the Pullman Community Center in Chicago. USA Basketball will select four players from the group to play in the Olympic qualifying tournament from March 18-22 in Bengaluru, India.
Young debuted with the American national three-on-three team in October during the the World Beach Games in Doha, Qatar. Plum won a gold medal with the senior national five-on-five team at the FIBA World Cup in 2018 in the Canary Islands of Spain, and has been training again with the five-on-five team during the WNBA offseason alongside teammates A'ja Wilson and Kayla McBride.
The three-on-three format is debuting at the Olympics this July in Tokyo.
"This training camp is the next step towards earning a berth into the Olympic Games, so it is incredibly important," USA Basketball CEO Jim Tooley said in statement. "We know it will be a very competitive training camp, and the selection committee will have a difficult challenge to narrow down the rosters."
USA Basketball's senior national five-on-five team — including Plum, Wilson and McBride — will also participate in a mini-camp Feb. 14 through Feb. 16 in Chicago built around the NBA's All-Star Weekend. They'll have an open practice after the NBA All-Star teams at Wintrust Arena on Feb. 15 and are scheduled to attend the All-Star game on Feb. 16.
Contact reporter Sam Gordon at sgordon@reviewjournal.com. Follow @BySamGordon on Twitter.