Aces trade for WNBA All-Star Liz Cambage
Updated May 16, 2019 - 7:04 pm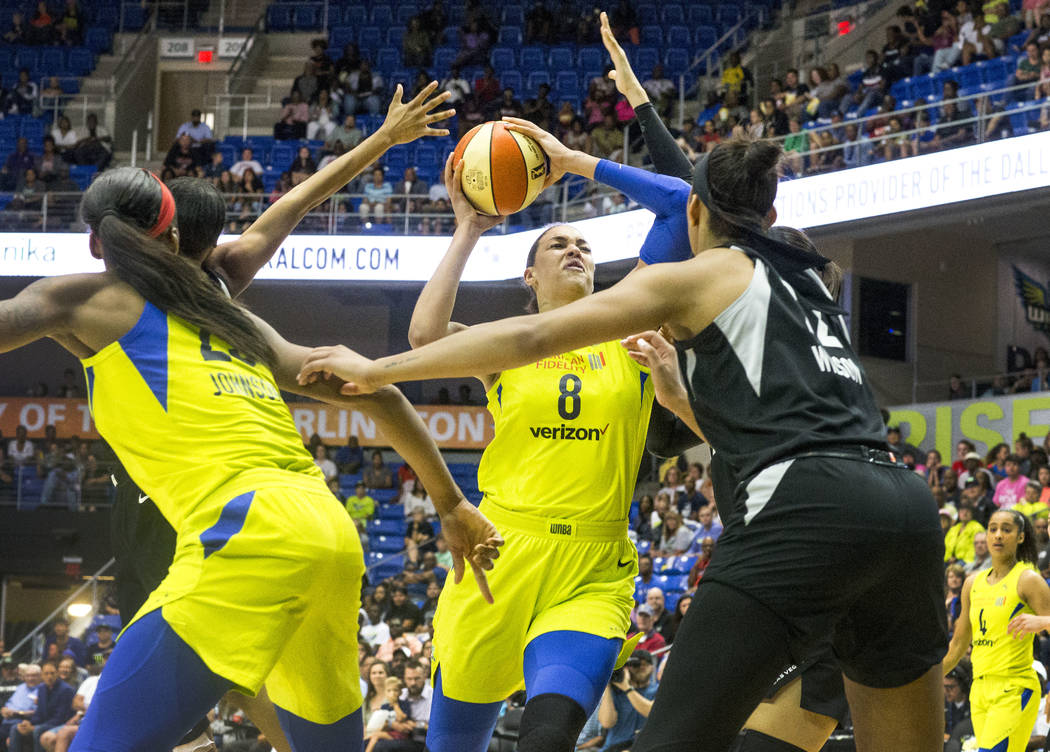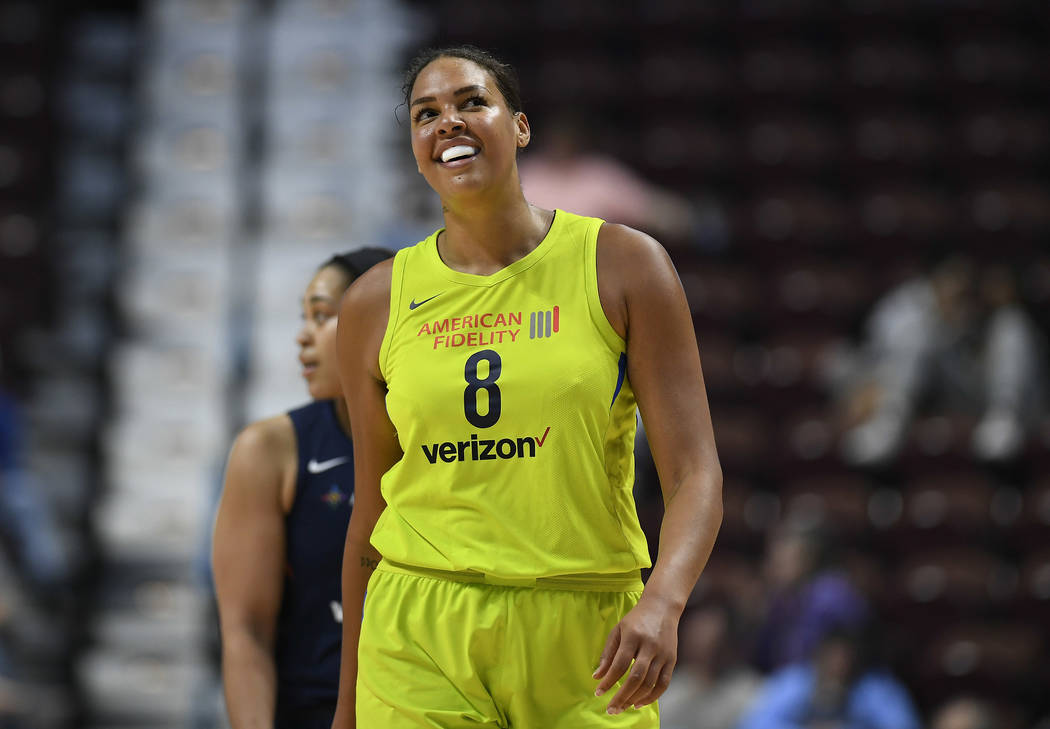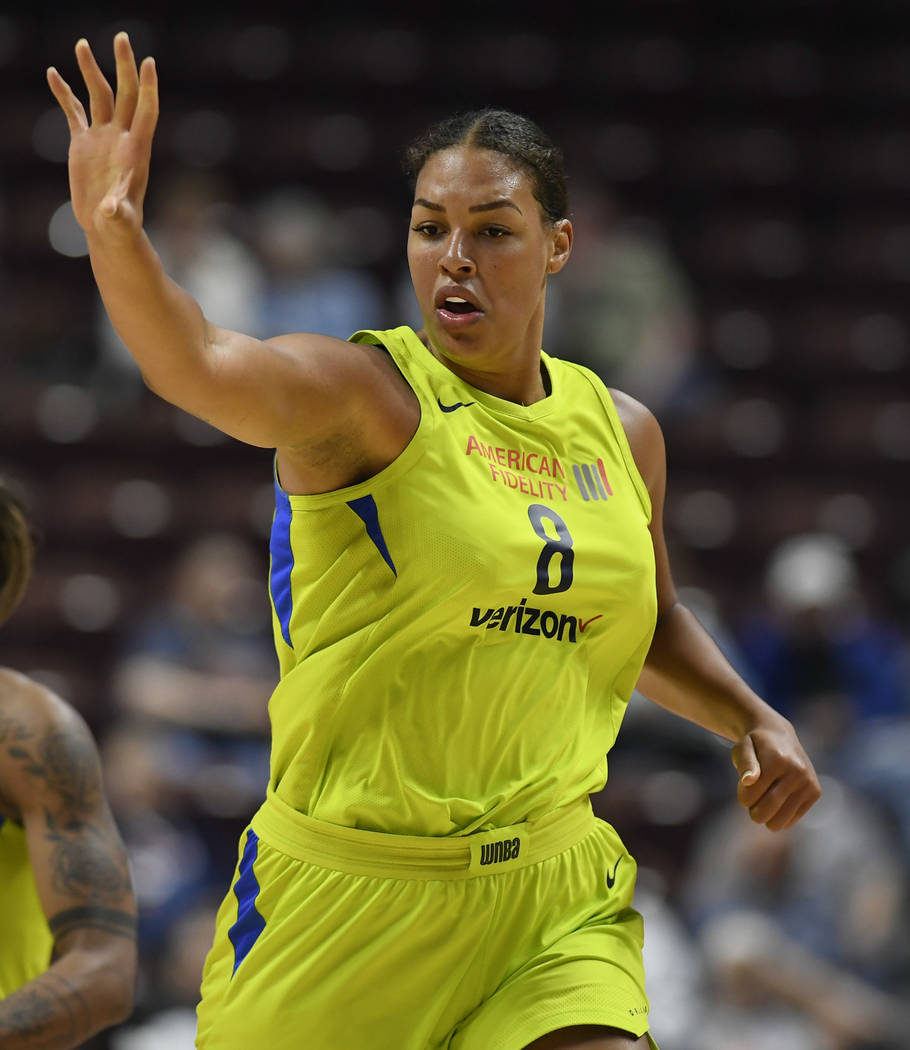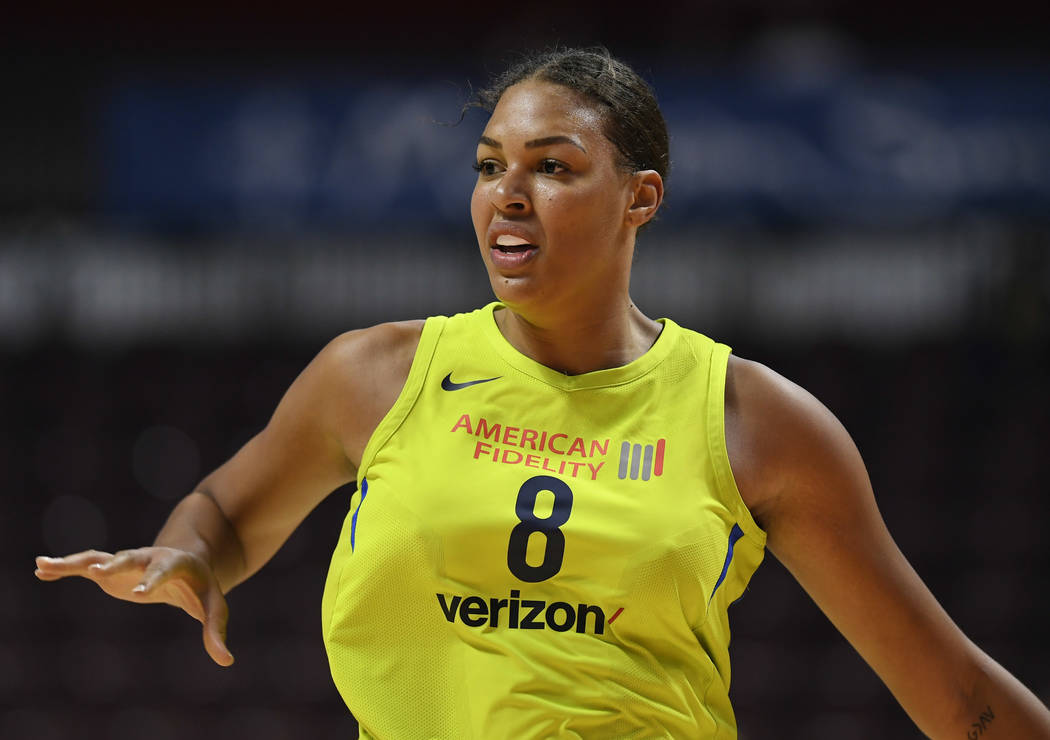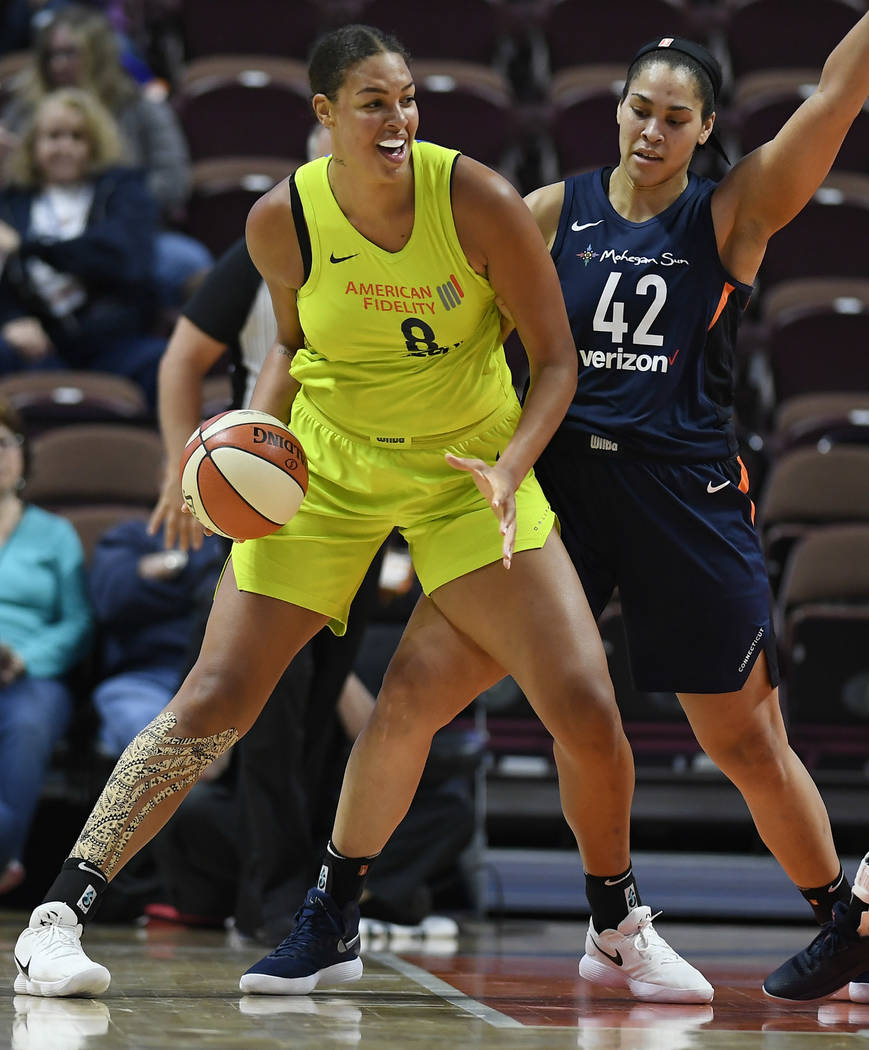 Bill Laimbeer said he'll someday tell the entire story. The one involving months of trade talks, countless close calls and the eventual acquisition of WNBA All-Star Liz Cambage.
"It was a very trying and lengthy process. Lots of ups and downs," Laimbeer, the Aces' president of basketball operations and coach, said Thursday with a satisfied smile. "There's never been anything like this story in the league."
The Aces acquired the 6-foot-8-inch Australian center from the Dallas Wings on Thursday after weeks of negotiations. They will send point guard Moriah Jefferson, forward Isabelle Harrison and first- and second-round draft picks in 2020 to Dallas.
Cambage, 27, will join the team at practice next week.
"We have a very fine basketball team," Laimbeer said. "We're going to add another very fine piece."
Cambage immediately legitimizes the Aces as the favorite to win the championship in their second season in Las Vegas. She averaged a league-high 23 points and 9.7 rebounds for the Wings last season and finished second in MVP voting.
At the Westgate sportsbook, the Aces are now a 5-2 favorite to win the title.
Cambage scored a league-record 53 points against the New York Liberty in July. She also had 43 points and 13 rebounds against the Aces to help Dallas clinch a playoff berth in August. But the Wings were eliminated in the first round, and she requested a trade in January amid frustration with the organization, citing the Los Angeles Sparks as a preferred destination.
The Aces talked with the Wings about Cambage throughout the offseason. Talks progressed, then stagnated, then progressed, then stagnated before finally intensifying again Sunday night.
Parameters were in place Monday, Cambage agreed to come to Las Vegas, and the Wings agreed to finalize the deal after speaking with Jefferson and Harrison.
"It's been going on forever," Aces forward A'ja Wilson said. "To finally let it settle down, now it's kind of like, 'Come on, it's time to play.' We're good. We're settled. Let's get to it. We're going to welcome her."
Cambage was drafted No. 2 overall by the Tulsa Shock in 2011 but has played just three years in the WNBA while spending the rest of her career overseas. She returned to the league in 2018 after a four-year hiatus and promptly established herself as one of its best players through domination in the low post, shooting touch from the perimeter and a myriad of skills everywhere else.
She will complement a nucleus that includes Wilson, All-Star guard Kayla McBride and No. 1 overall picks Kelsey Plum and Jackie Young. Cambage will be a restricted free agent after the season, and her commitment to the WNBA has wavered throughout the years. But she told the Aces that she is committed to playing in Las Vegas this season.
"Everything is great about this whole situation. … Our ownership is very committed to the WNBA," Laimbeer said. "Our team is built to be very successful long term."
Jefferson, 25, was the No. 2 overall pick of the San Antonio Stars in 2016 and averaged 13.9 points and 4.2 points as a rookie. She injured her knee in 2017 and played only 16 games last season, averaging 5.4 points and 2.1 assists. She tore an oblique while playing abroad and had not reported to Aces training camp.
Harrison, 25, was the No. 12 overall pick in 2015, but missed her rookie season with a knee injury. She had a breakout season in 2017 with the Stars, averaging 11.4 points and 6.4 rebounds, then sat out last season with an autoimmune issue.
But they're gone now. And Cambage will be in Las Vegas soon.
"She's an immediate impact player," McBride said. "We want her to come in and add what we're trying to do here in Vegas. I think we have one-on-one management, team and family atmosphere here. We're trying to continue to build on that."
More Aces: Follow at reviewjournal.com/aces and @RJ_Sports on Twitter.
Contact reporter Sam Gordon at sgordon@reviewjournal.com. Follow @BySamGordon on Twitter.
Liz Cambage file
Height: 6-8
Draft: No. 2 overall in 2011 to the Tulsa Shock
Honors: All-WNBA first team (2018), All-Star (2011, 2018), scoring champion (2018)
Career averages: 17 points, 7.4 rebounds, 1.5 blocks, 56.1 field-goal percentage in three seasons