Vashti Cunningham ties for 6th in Olympic high jump
Updated August 7, 2021 - 10:52 am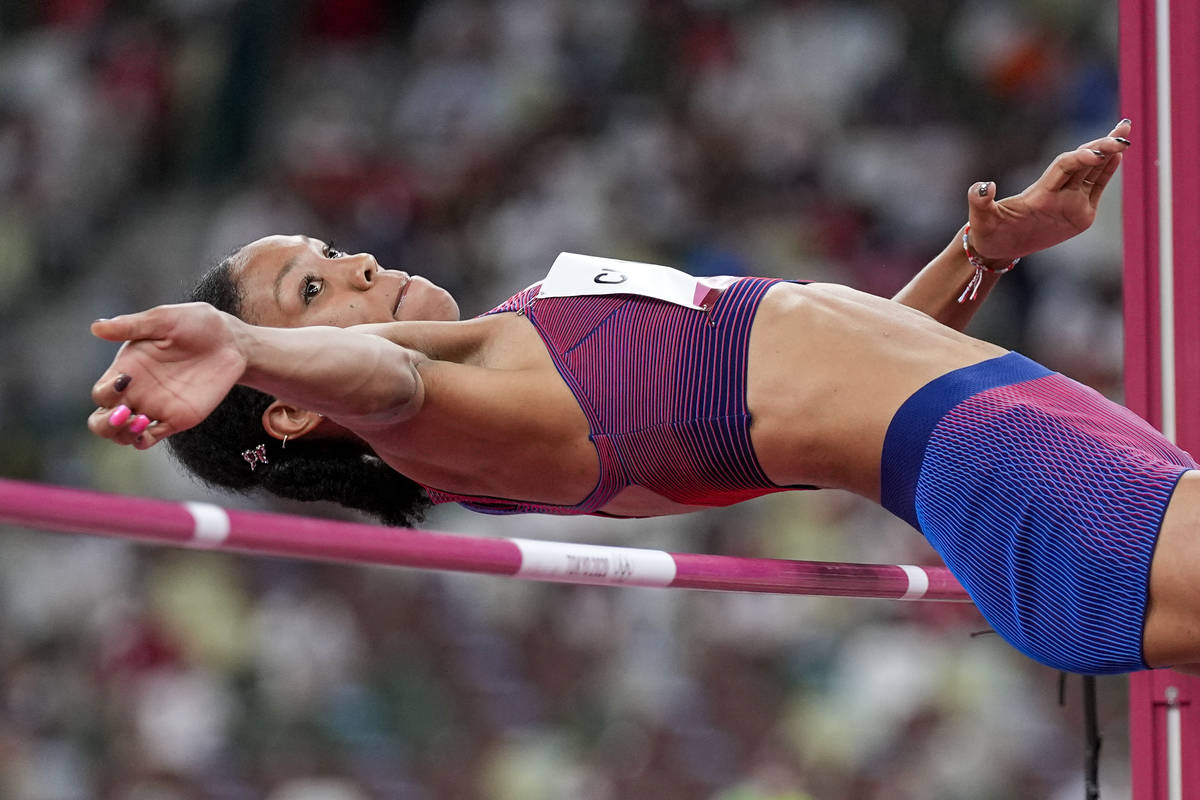 Vashti Cunningham wanted to at least make it to the medal stand, but her dad and coach took a more big-picture approach.
Randall Cunningham was thrilled she improved by seven spots from the previous Olympic Games to finish tied for sixth Saturday in the high jump in Tokyo.
He also knows his daughter needs to quickly put the Olympics behind her with a long flight back to Las Vegas followed by a quick turnaround for the Prefontaine Classic on Aug. 20-21 in Eugene, Oregon.
"We've got to go get rested up," said Randall, a former star quarterback at UNLV and in the NFL. "It's a lot, but it's a great thing."
At the Olympics, Vashti cleared 1.96 meters (6 feet, 4.3 inches), but failed to clear 1.98 meters (6 feet, 5 inches). She qualified at 6-5.
Mariya Lasitskene of the Russian Olympic Committee won the gold medal as the only woman to clear 2.04 meters, which is just shy of 6 feet, 7 inches. Australia's Nicola McDermott earned silver (2.02 meters), while Ukraine's Yaroslava Mahuchikh took bronze (2.00 meters).
Uzbekistan's Safina Sadullayeva tied Vashti for sixth. Vashti declined to comment via text message.
A product of Bishop Gorman High School, Vashti was the only U.S. athlete to qualify for the high jump finals.
This was her second Olympics appearance. She was 13th at the 2016 Games in Rio de Janeiro, where she was the youngest American athlete to qualify in track and field at the Olympics since 1980.
With an eye already on next July's World Championships in Eugene, Randall said he would re-evaluate Vashti's training strategy.
"She's 23 now, so I can give her some other things, which would be good to help her train to be a little bit stronger," he said. "Little things that we can tweak and make better."
In the meantime, Randall knew he had a disappointed daughter who hoped to at least make the medal stand Saturday.
"I told her I was so proud of her," he said. "At that time, she's trying to take everything through her mind, the disappointment of not winning gold, but at the same time emotionally trying to figure out how to get better, what could she have changed. So I give her time, and I just love on her, hug her.
"I told her, 'Look, 13th the last time, sixth this time. You know what, next time you're on the medal stand.'"
Contact reporter Mark Anderson at manderson@reviewjournal.com. Follow @markanderson65 on Twitter.