Change at quarterback pays off for Vipers in home finale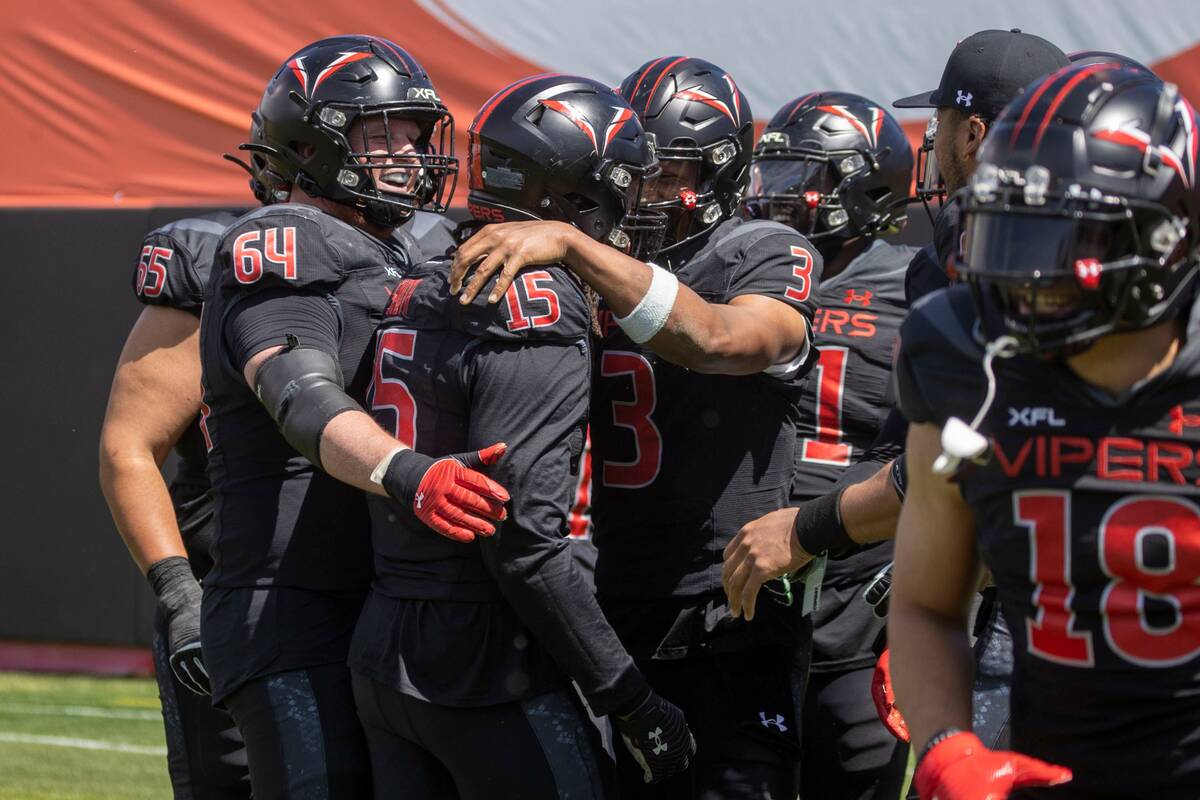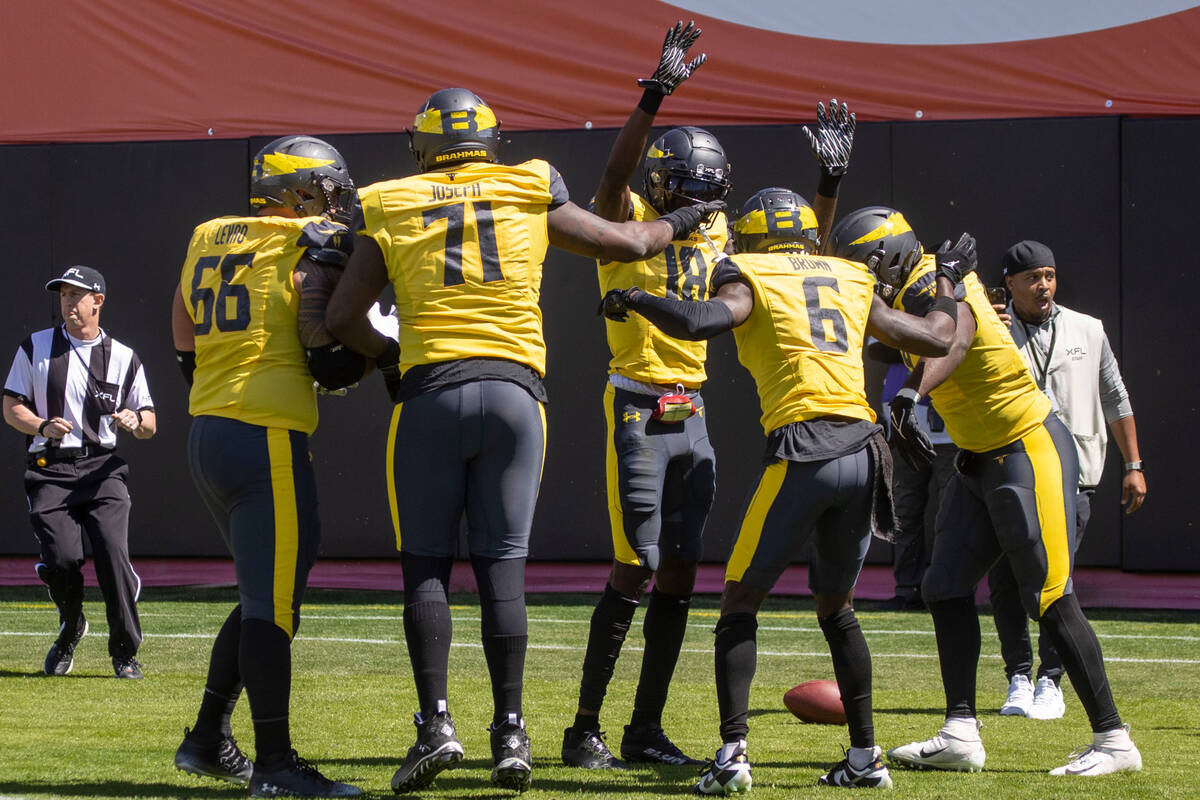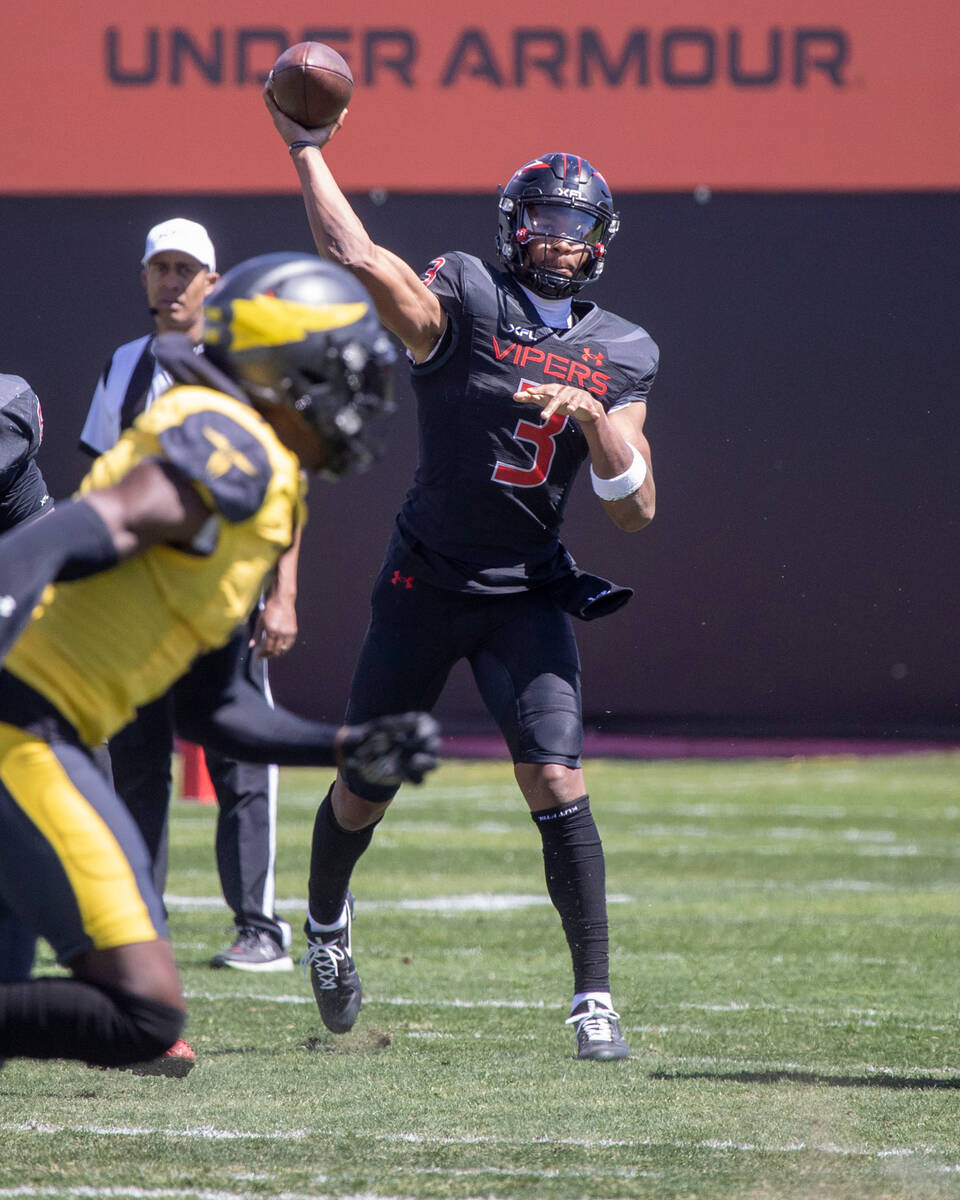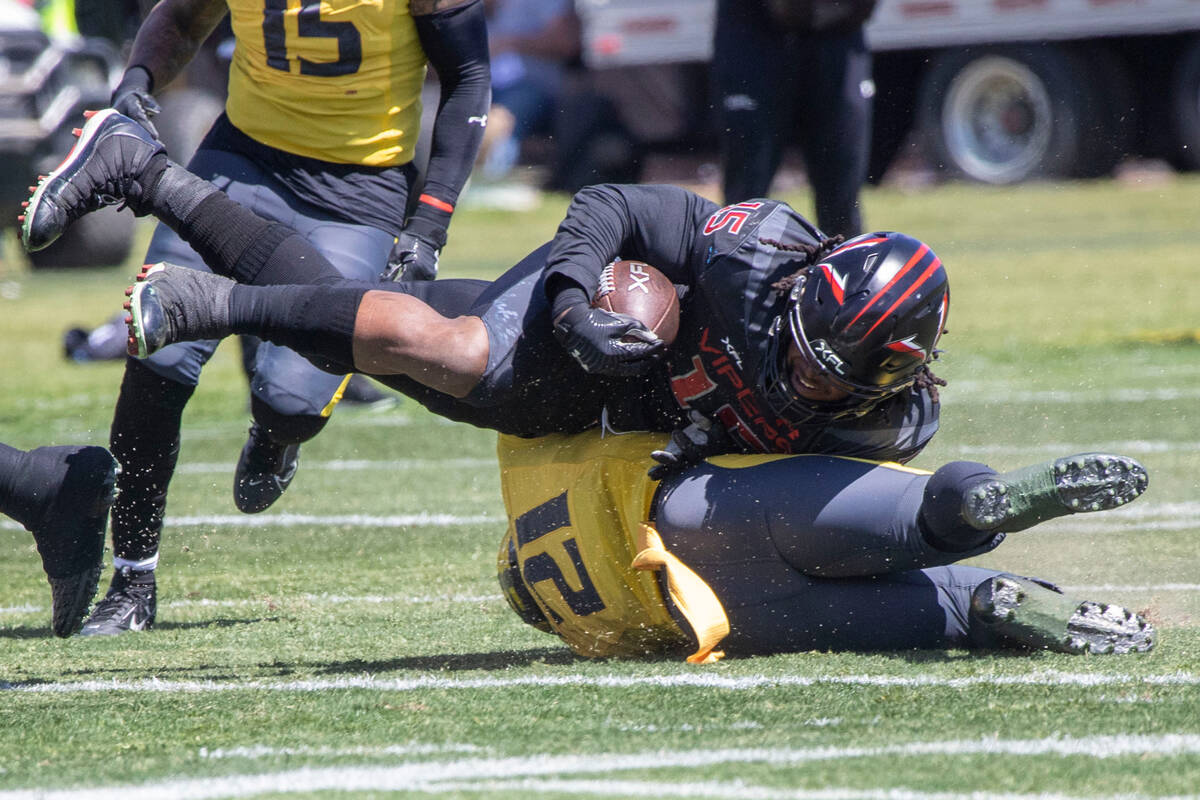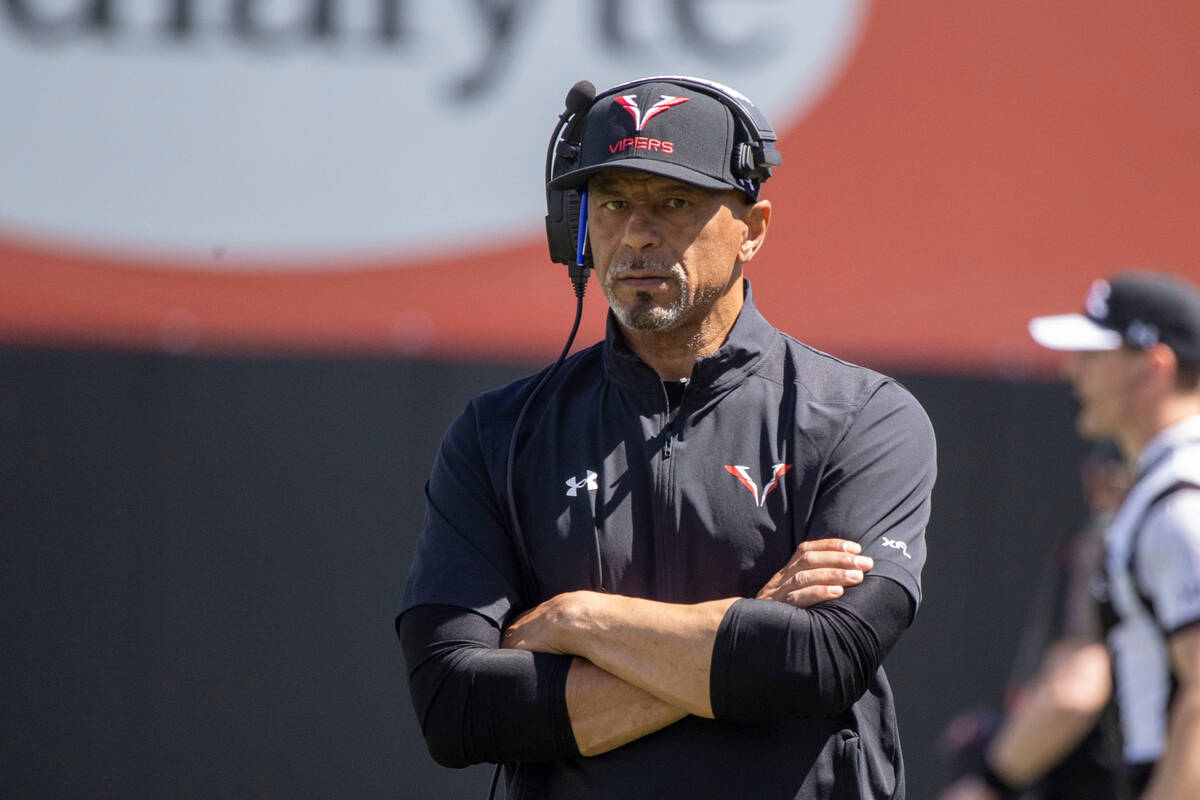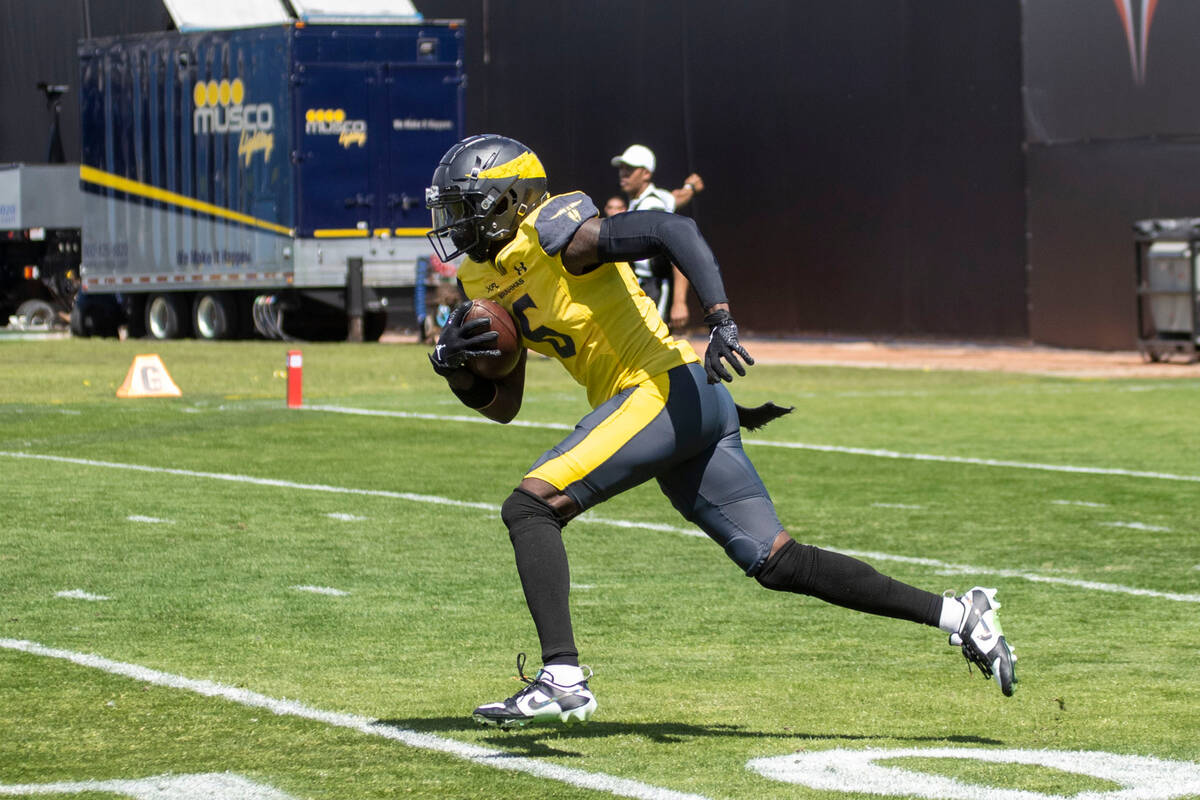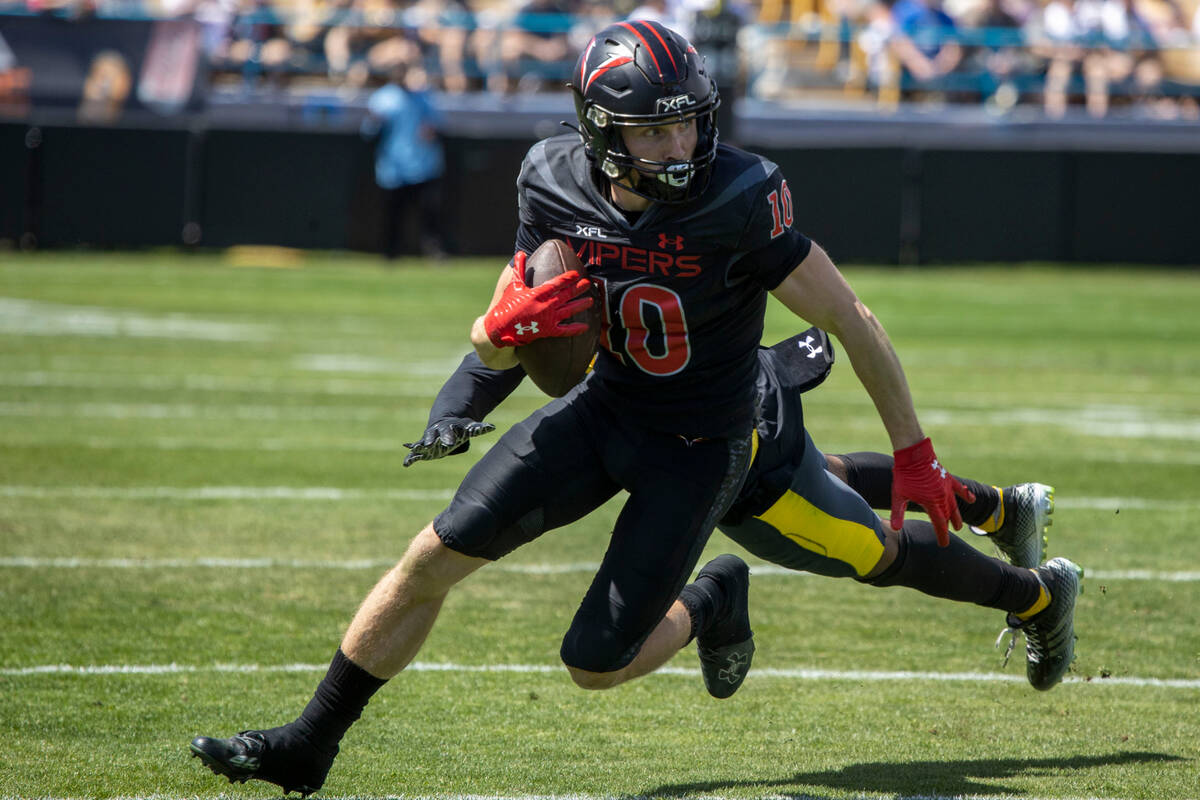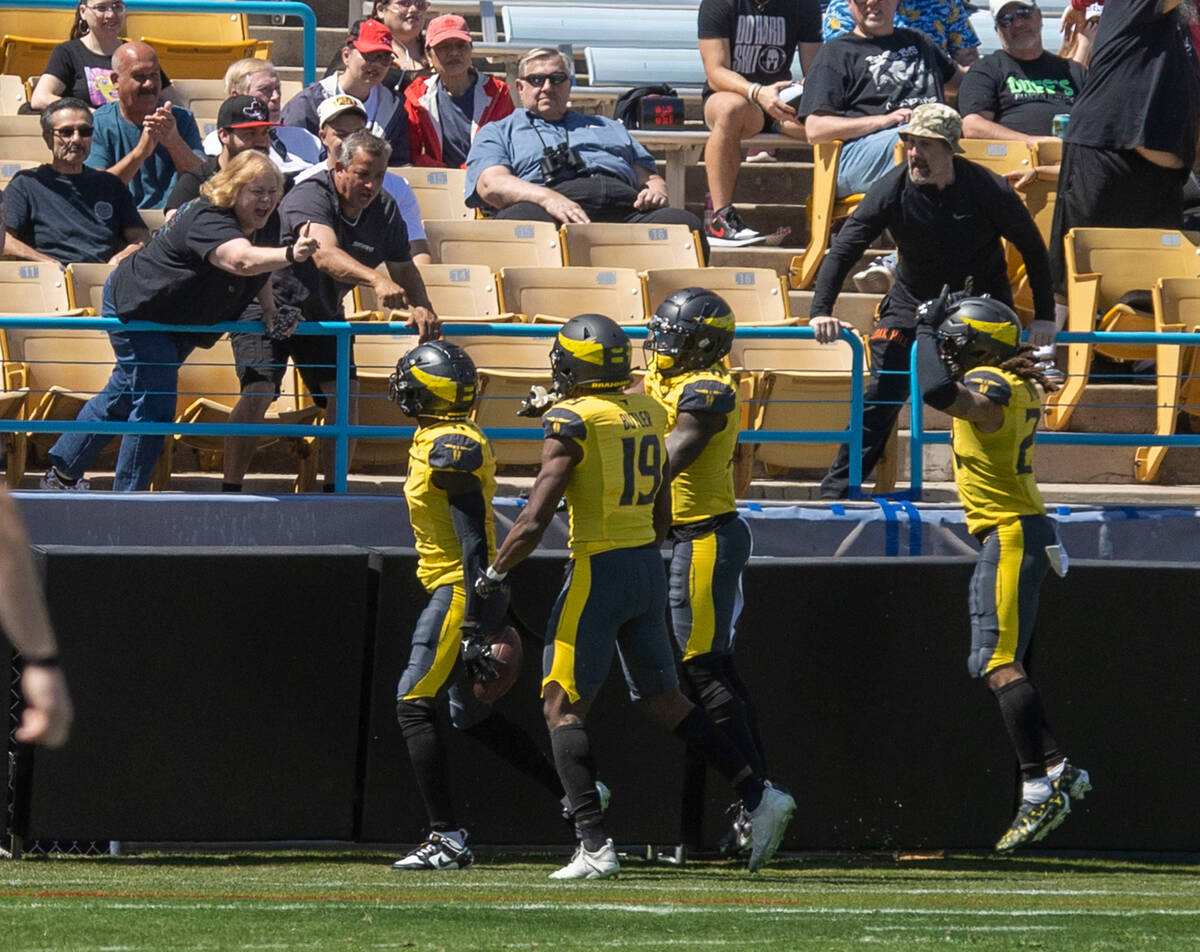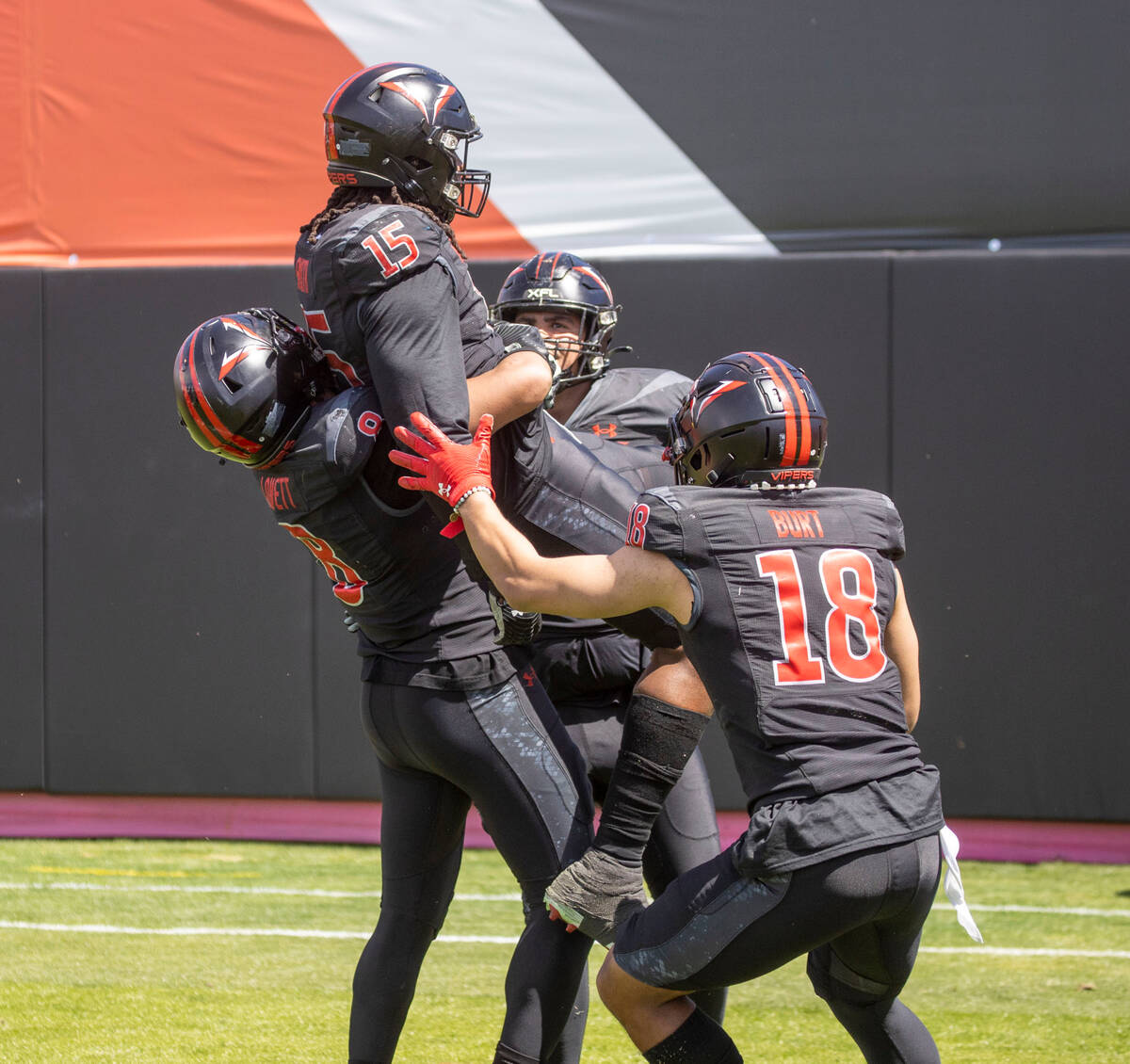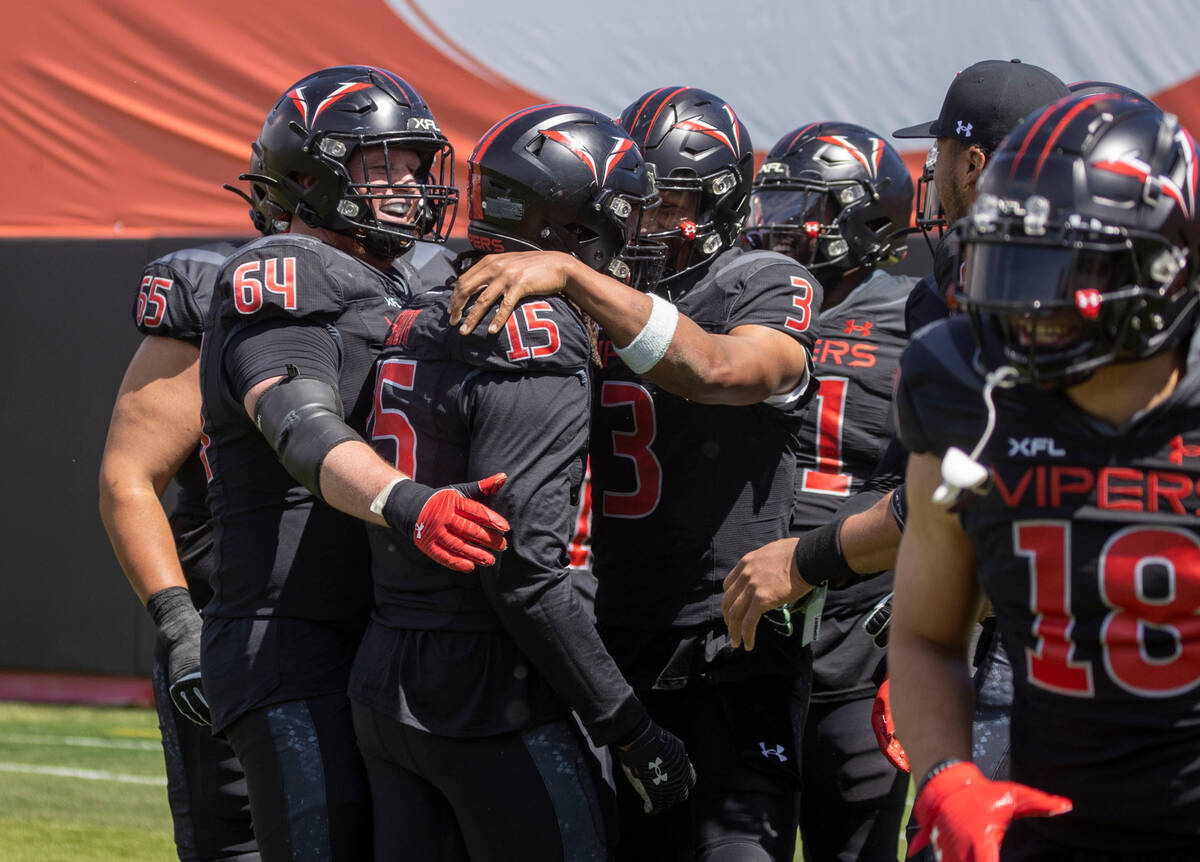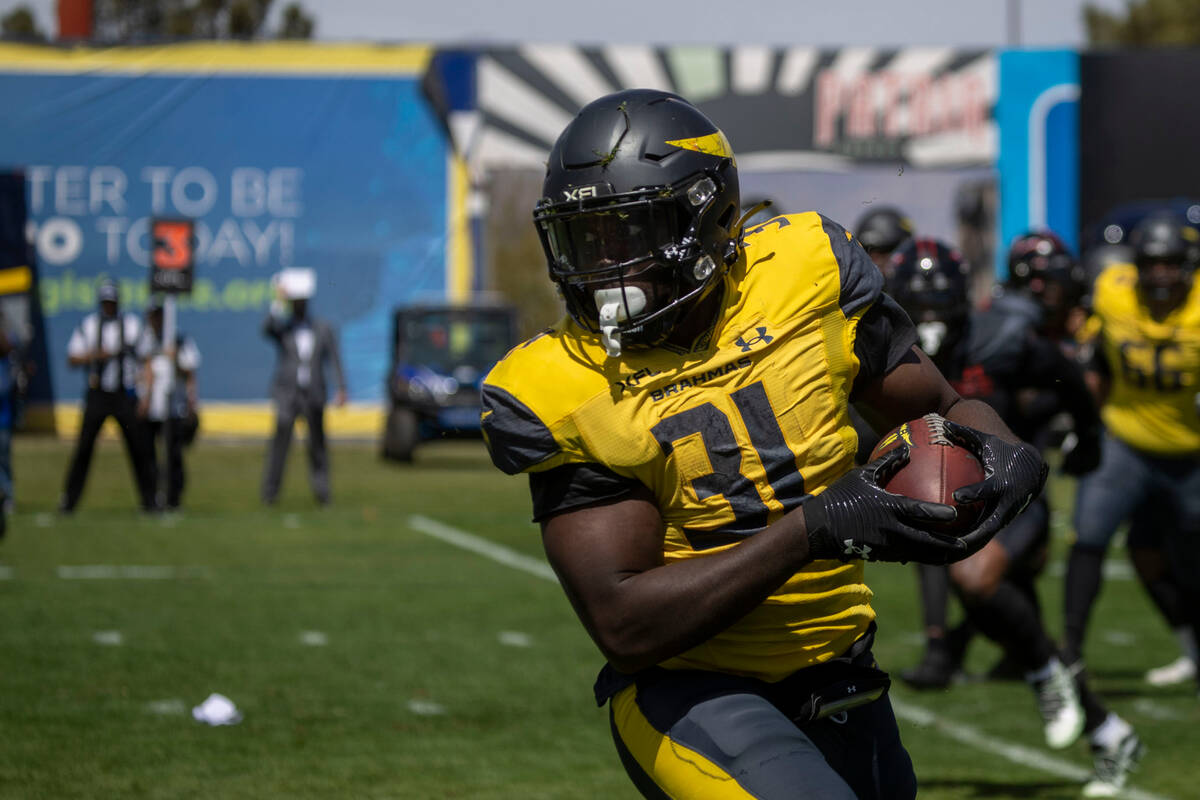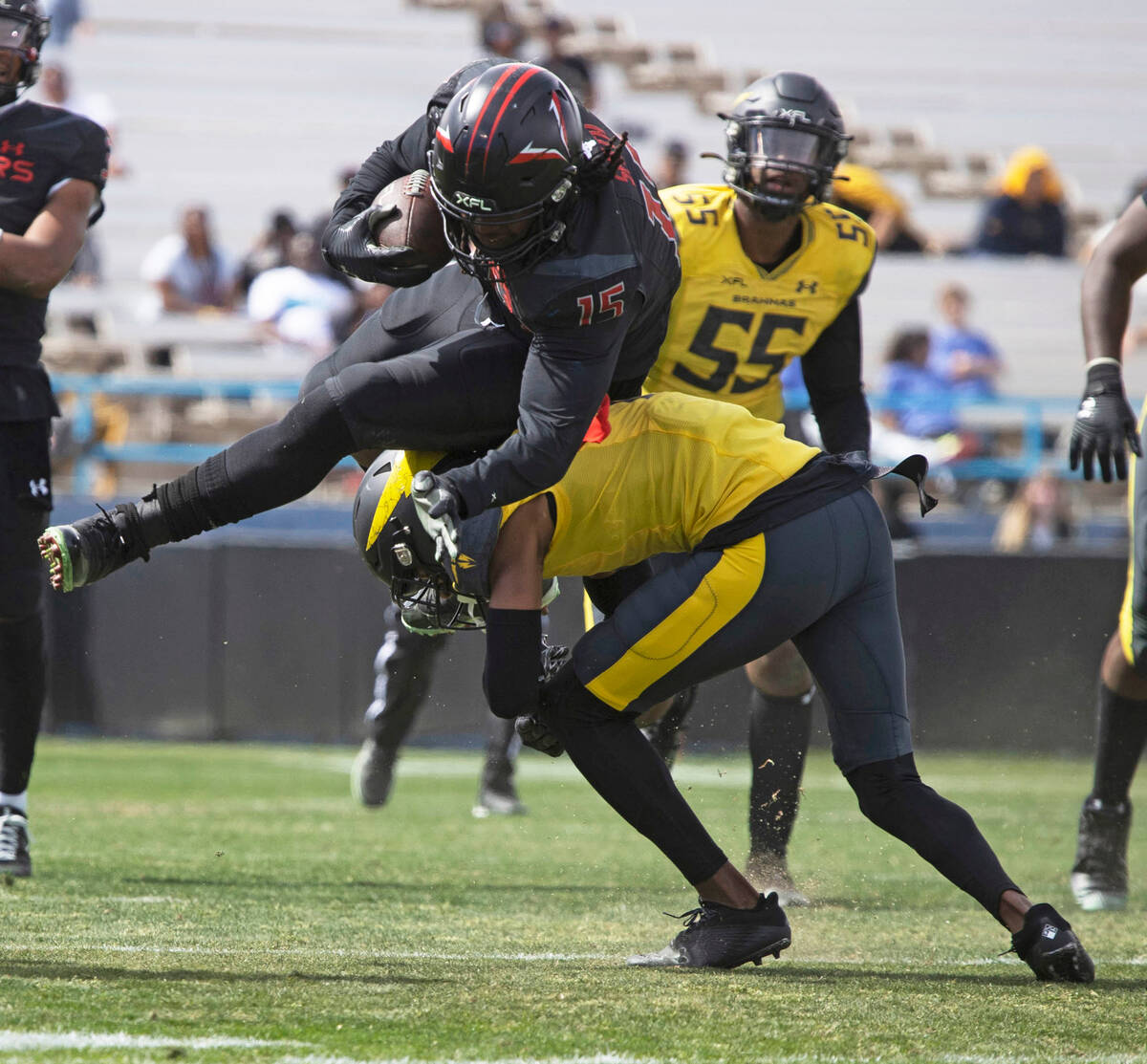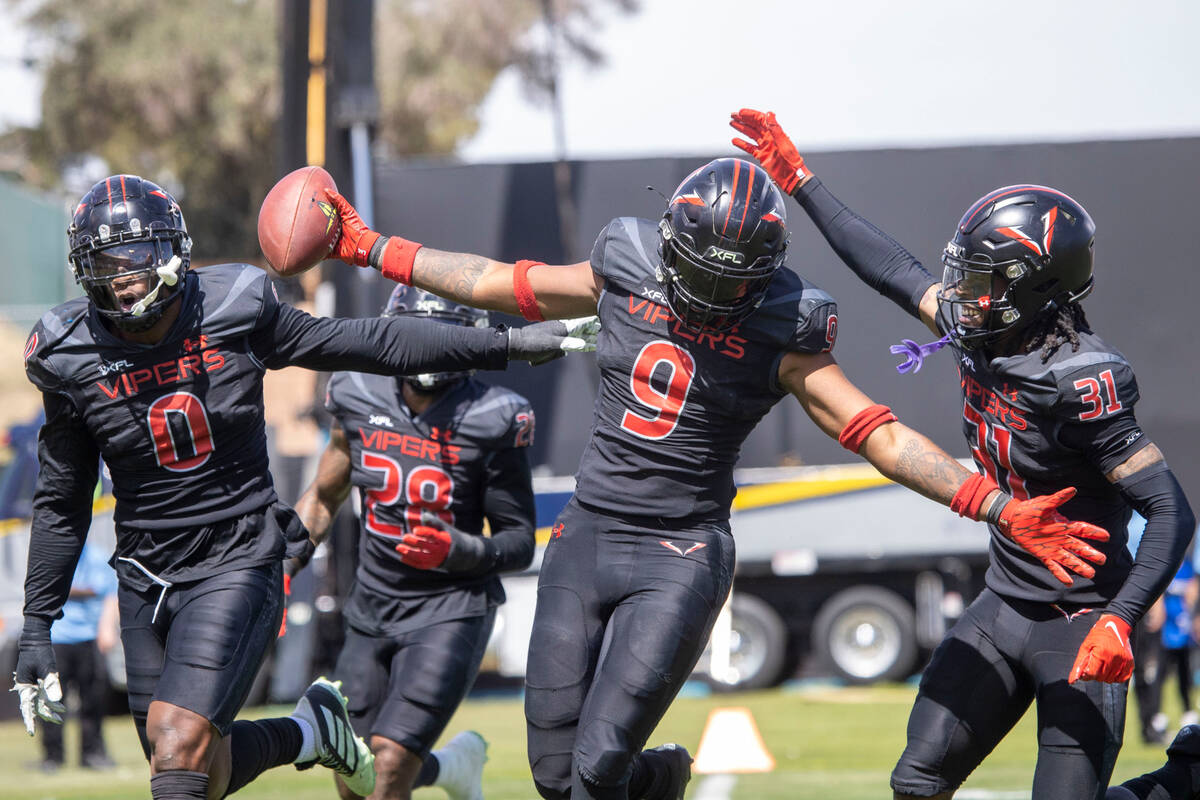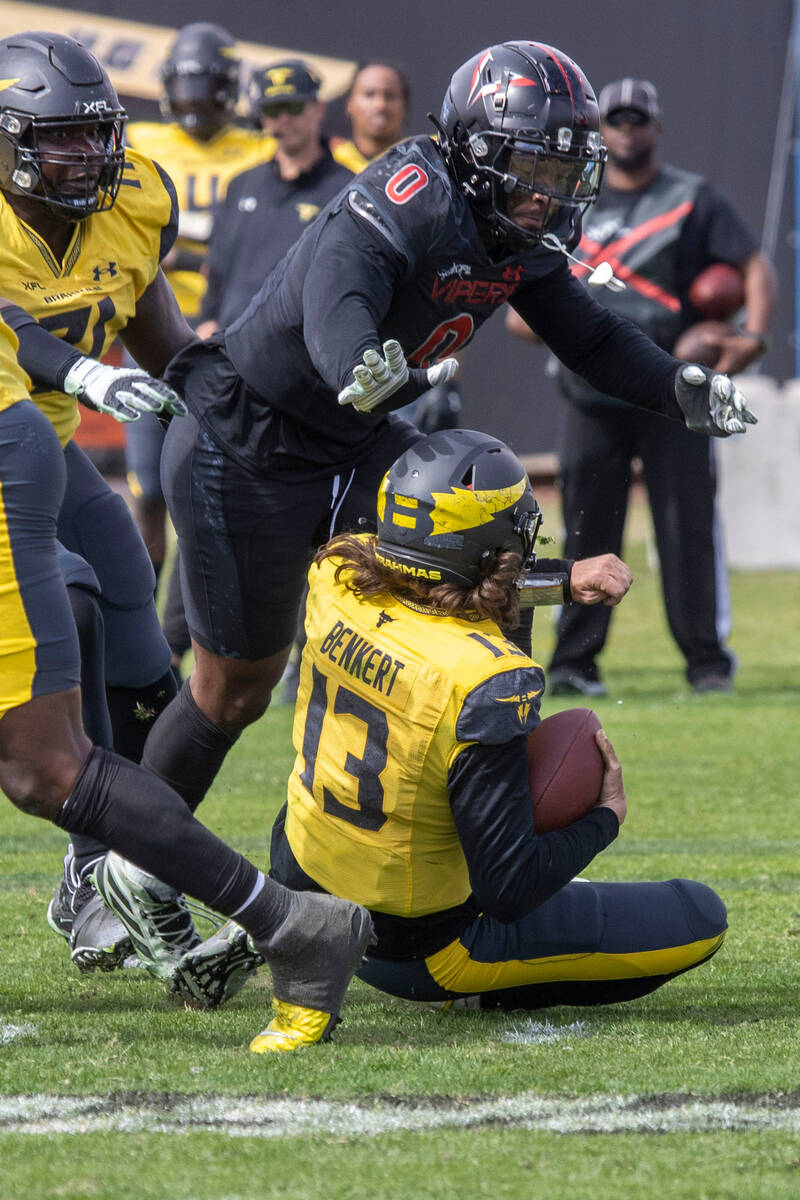 Vipers coach Rod Woodson said he has seen quarterback Jalan McClendon "light up" his defense in practice the last four weeks.
After the Vipers traded starting quarterback Luis Perez to the Arlington Renegades on Tuesday, Woodson said he knew McClendon had earned his opportunity.
"I got to give (McClendon) a shot," Woodson said, "and glad I did it."
McClendon completed 21 of 31 passes for 264 yards and two touchdowns to help lead the Vipers (2-5) to a 26-12 win over the San Antonio Brahmas (2-5) on Saturday in front of an announced crowd of 6,041 at Cashman Field in the home finale.
"It wasn't anything different," McClendon said. "Even though I wasn't getting the physical reps (in practice), I was getting the mental reps. Preparation and everything, it was all the same, now I was just getting reps."
"Nothing was new for me," he added. "I took it every day like I was playing. When I was on the scout team going against our defense, I took it as I was preparing for my time. I never viewed myself as a three (on the depth chart)."
In the Vipers' loss to St. Louis last week, Brett Hundley replaced Perez after Woodson benched him in the second half.
Instead of moving forward with Hundley as the starter, Woodson activated McClendon, whom the Vipers took in the XFL draft in November. After the Vipers picked up Hundley before the start of the season, McClendon moved to third on the depth chart, and he received his first playing time of the season Saturday.
"He's a pro's pro," Woodson said. "A guy like that, you want all the good things to happen for him. I just knew that I owed it to him to earn that shot. I think everyone knows how talented he is."
The Vipers' defense held San Antonio scoreless in the second half. After the loss to St. Louis, Woodson said he challenged his players to play with more effort and energy.
"We all took it personally as a secondary," defensive back Deontay Anderson said. "We didn't point any fingers at anybody. We just kept practicing, and we practiced really hard this week. We dialed in, we were focused, and we came out with a victory."
After San Antonio scored on the game's first possession, the Vipers answered with McClendon moving the ball with his arm and legs. He found wide receiver Sean Price down the middle of the field for a 33-yard touchdown, and a two-point conversion gave the Vipers an 8-6 lead midway through the first quarter.
The Vipers grew their lead on a 39-yard field goal from Bailey Giffen, but it didn't last long. San Antonio's Fred Brown ran the ensuing kickoff back 96 yards for a touchdown — the first kickoff return for a score this season in the XFL — to put the Brahmas in front 12-11 early in the second quarter.
McClendon had another answer, finding running back Rod Smith as he leaped over a San Antonio defender at the goal line on a 17-yard TD pass. The Vipers were successful on the two-point conversion attempt and held a 19-12 lead at halftime after Anderson intercepted Kurt Benkert in the end zone.
The Vipers added one more touchdown early in the third quarter on a 1-yard fourth-down run from John Lovett.
The Vipers are on the road for their final three regular-season games, beginning at St. Louis at 10 a.m. Saturday.
"It took us seven weeks to play like Vipers," Woodson said. "This is how we're supposed to play."
Contact Alex Wright at awright@reviewjournal.com. Follow @AlexWright1028 on Twitter.