Wynn worker reported missing and armed 4 days before murder-suicide
Updated March 12, 2021 - 6:20 pm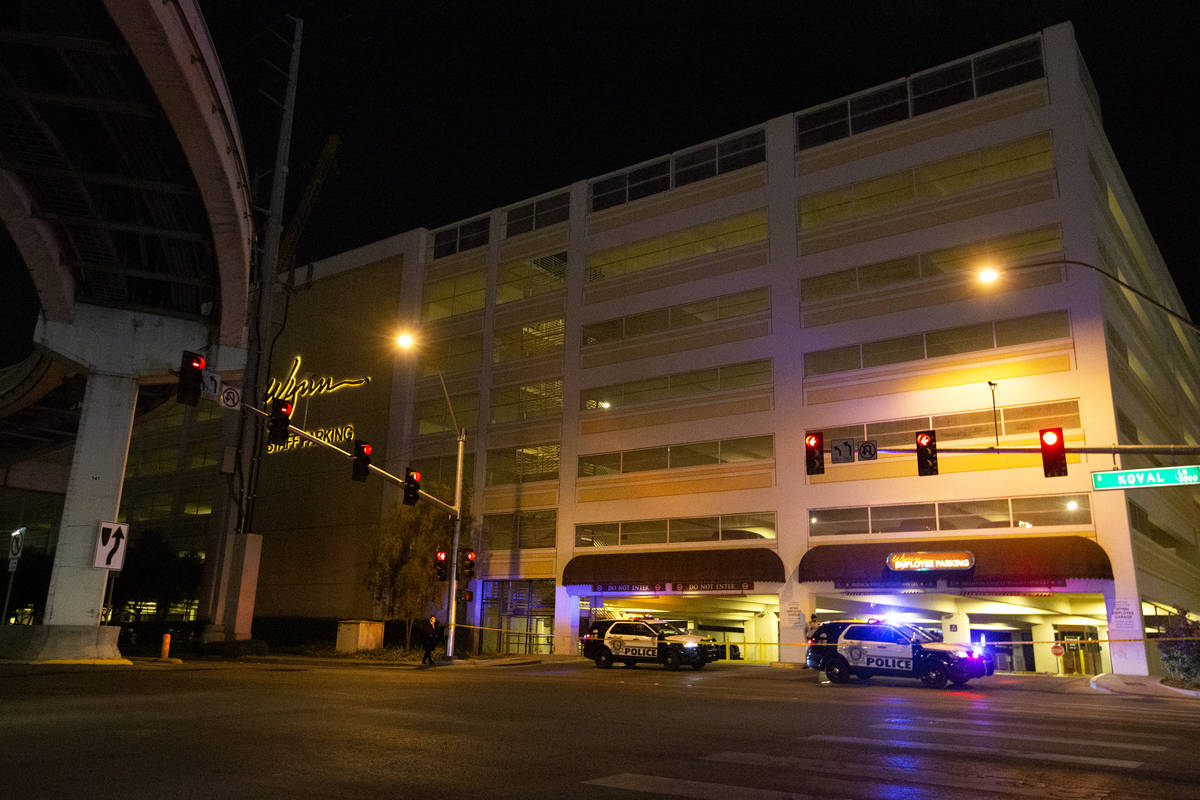 A Wynn Las Vegas employee who allegedly shot and killed a security guard on Tuesday at the Strip hotel before turning the gun on himself had been missing for four days and was known to be carrying a gun, according to missing persons report filed by Las Vegas police.
Reggie Tagget, 42, was last seen by his mother on March 5, according to the report obtained by the Review-Journal, when she went to his bedroom to confront him about taking money out of his brother's bank account. Before she could, however, he left through a window and drove away in her car, the report said.
The family told police that Tagget had a gun and they did not know where he was going. He left his cell phone at the house.
The family said that Tagget had not said anything to indicate he was suicidal but "expressed concerns because of his demeanor in the last couple of months," the report said. "Reggie's teenage daughters are worried because Reggie has been asking them for money and they know he keeps a firearm in the vehicle he drives and he drinks alcohol."
The report notes that Tagget worked at both the Wynn and Trader Joe's.
The Wynn noticed Tagget had not shown up for work on Monday or Tuesday, but the company was not contacted by the police department, according to Wynn spokesman Michael Weaver.
"We don't have any indication that we had been notified that a missing person's report had been filed," he told the Review-Journal in an email.
Trader Joe's did not immediately respond to a request for comment.
On Tuesday night, Tagget drove to the Wynn and entered using his employee badge, according to the Metropolitan Police Department. After parking in a remote area of the fifth floor, a security guard, identified Thursday as 31-year-old Yoseph Almonte, approached and was shot by Tagget before he shot himself, it said. Both men were pronounced dead at the scene.
Recent murder-suicides
Tagget and Almonte's deaths were the most recent of four murder-suicides in Clark County in the past month, according to records maintained by the Review-Journal.
There were 10 murder-suicides in Southern Nevada in 2020, but none had happened at this time last year.
During an interview with the Review-Journal on Thursday, Clark County Sheriff Joe Lombardo said a recent increase in homicides in the valley is in part due to domestic violence, which often plays a role in murder-suicides as well.
"I equate that to COVID anxiety," he said. "Restrictions, loss of jobs, emotions, all those play a role in domestic violence, and we had a significant increase associated with that. So when you're talking about murder-suicide, that falls in basically the same realm."
The first murder-suicide this year happened on Feb. 16, when 29-year-old Nhan Truong shot and killed 25-year-old Whitney Chareun before shooting himself at a home on the 3000 block of Sunridge Heights Parkway, near Seven Hills Drive, the Henderson Police Department has said.
Two children, ages 2 and 14 months, and two dogs were also found in the home, all unharmed, the department said.
On Feb. 27, Las Vegas police called to a welfare check at the Falling Waters Apartments complex, 1350 N. Town Center Drive, found the bodies of Jeffrey David Lobel, 51, and Cicilia Apolo, 55. Lobel, whose death was ruled a suicide, shot his wife and then waited a "significant amount of time" before shooting himself, police said.
Apolo had been suffering from health issues and the married couple was "in a financial crisis," Metro said.
Last week, a 16-year-old boy found his parents' bodies following a murder-suicide March 3 on the 9200 block of South Park Street, near Blue Diamond and Fort Apache roads, police have said. Investigators believe Ramon Elias Mejia-Vidal, 45, shot his wife, 49-year-old Yvette Lidia Mejia, and then himself.
The National Suicide Prevention Lifeline, 800-273-8255, provides access to trained telephone counselors 24/7. The Crisis Text Line is a free, national service available 24/7. Text HOME to 741741.
Contact Jonah Dylan at jdylan@reviewjournal.com. Follow @TheJonahDylan on Twitter. Review-Journal staff writer Katelyn Newberg contributed to this report.