Pots brings Egyptian flair to Las Vegas restaurant scene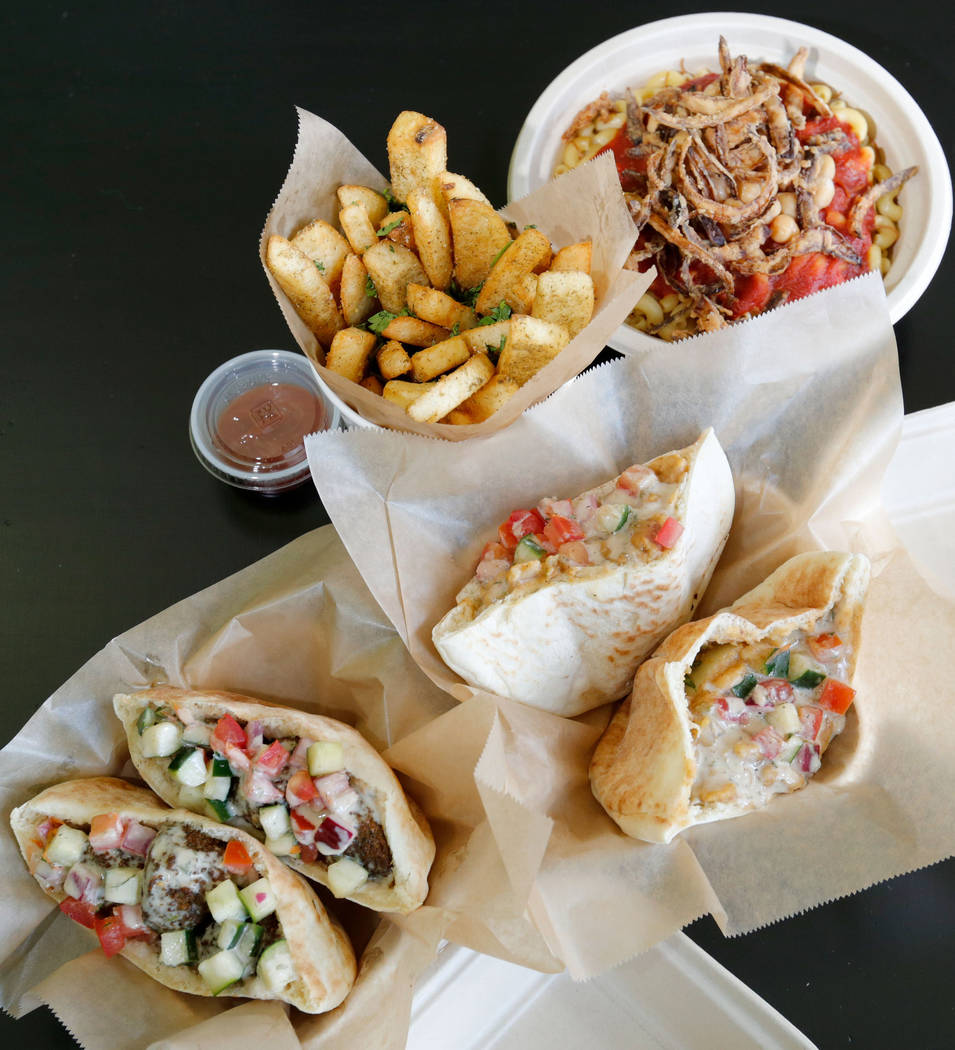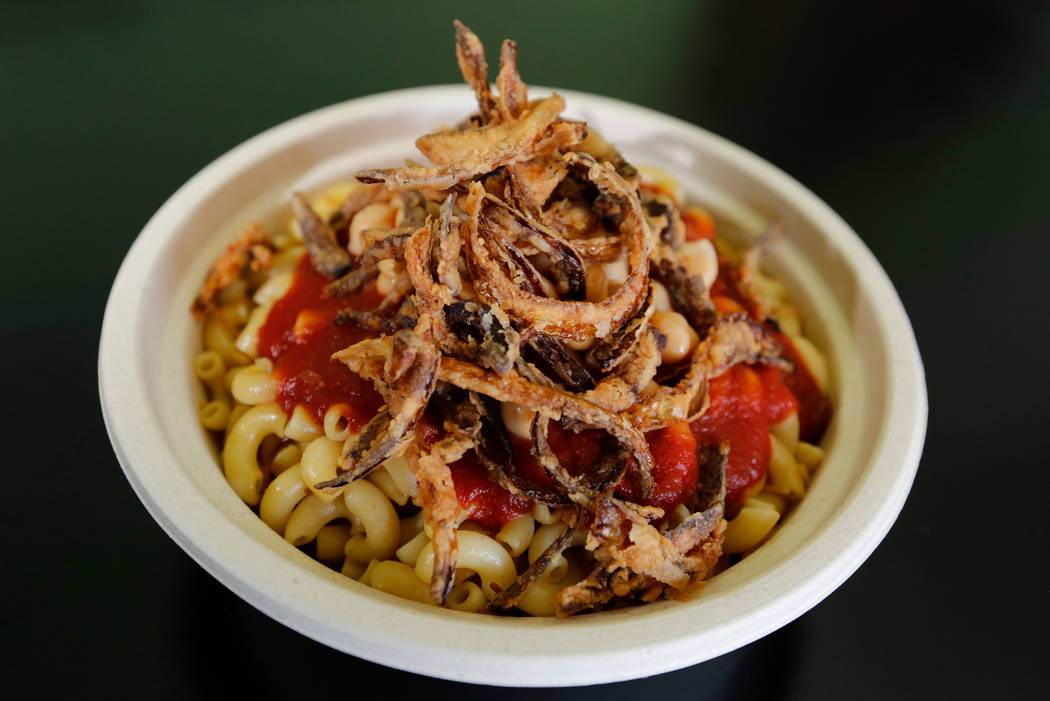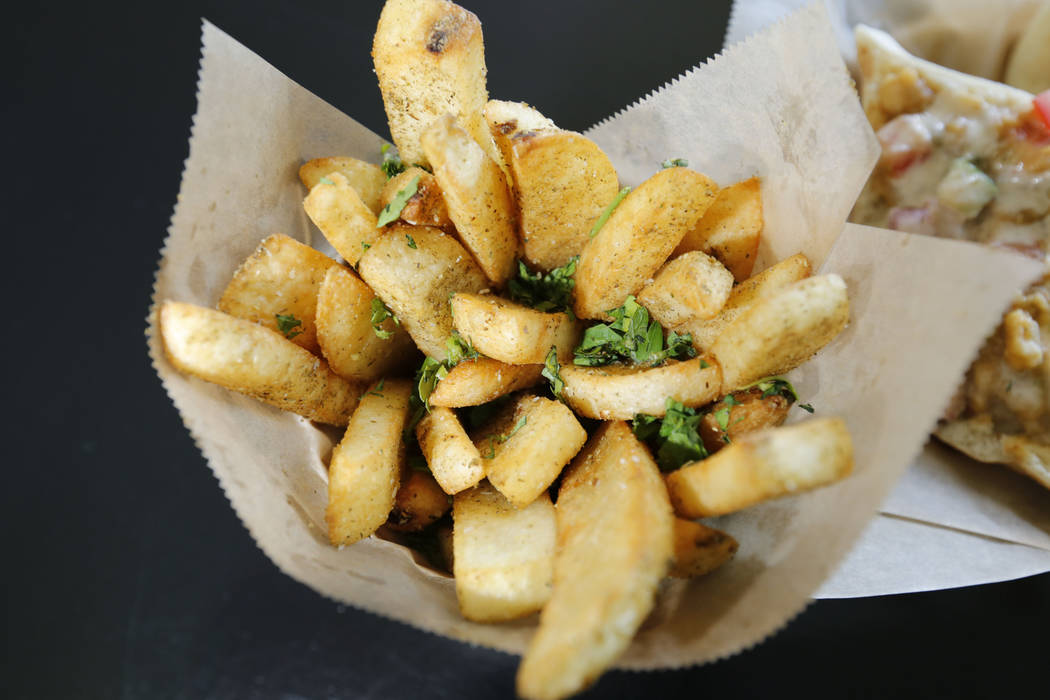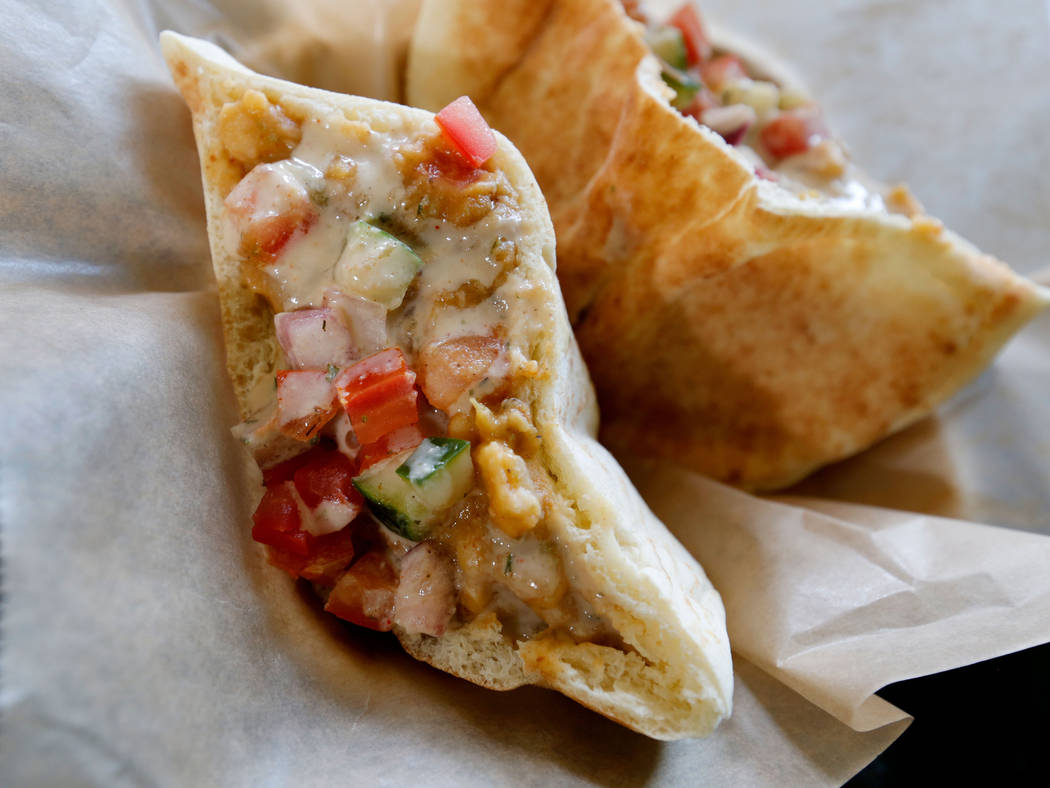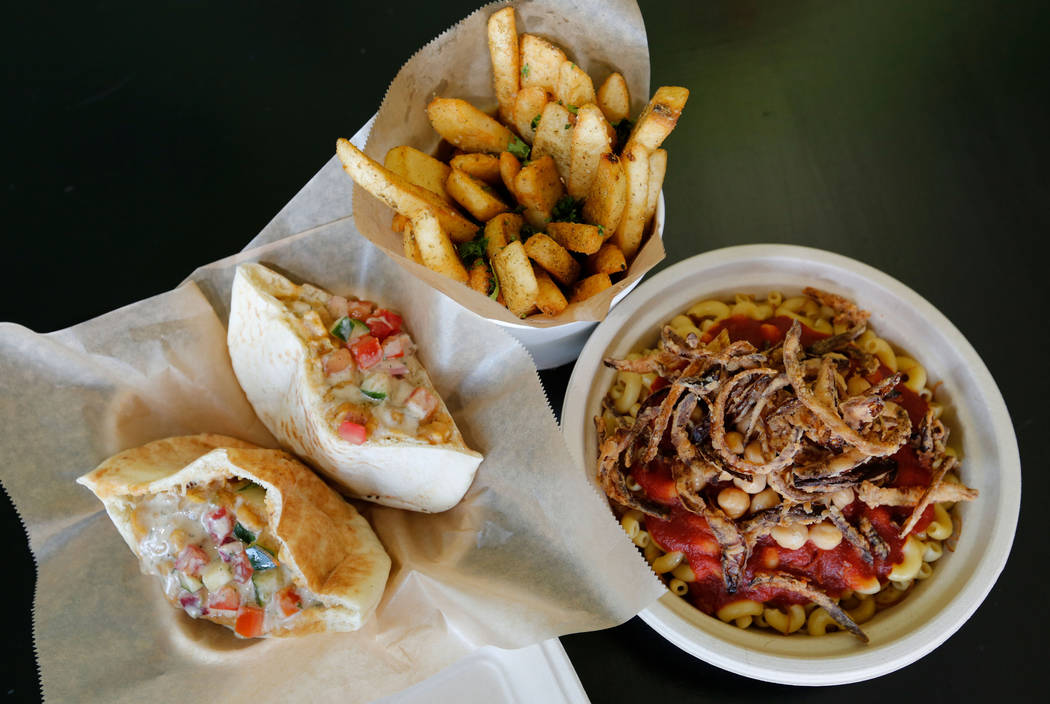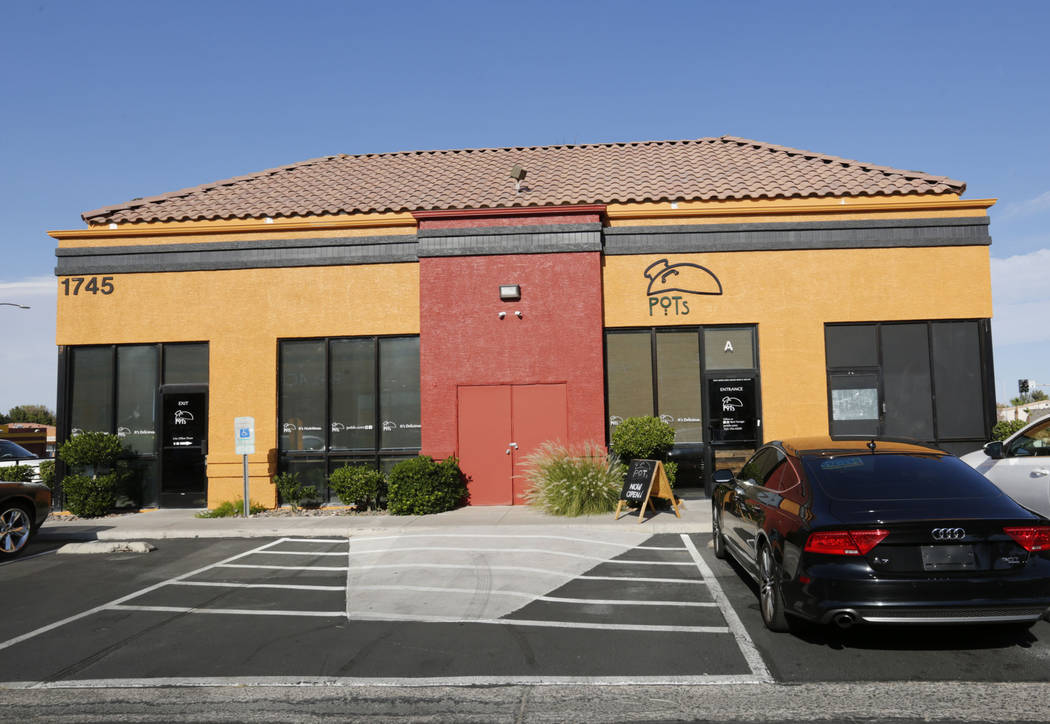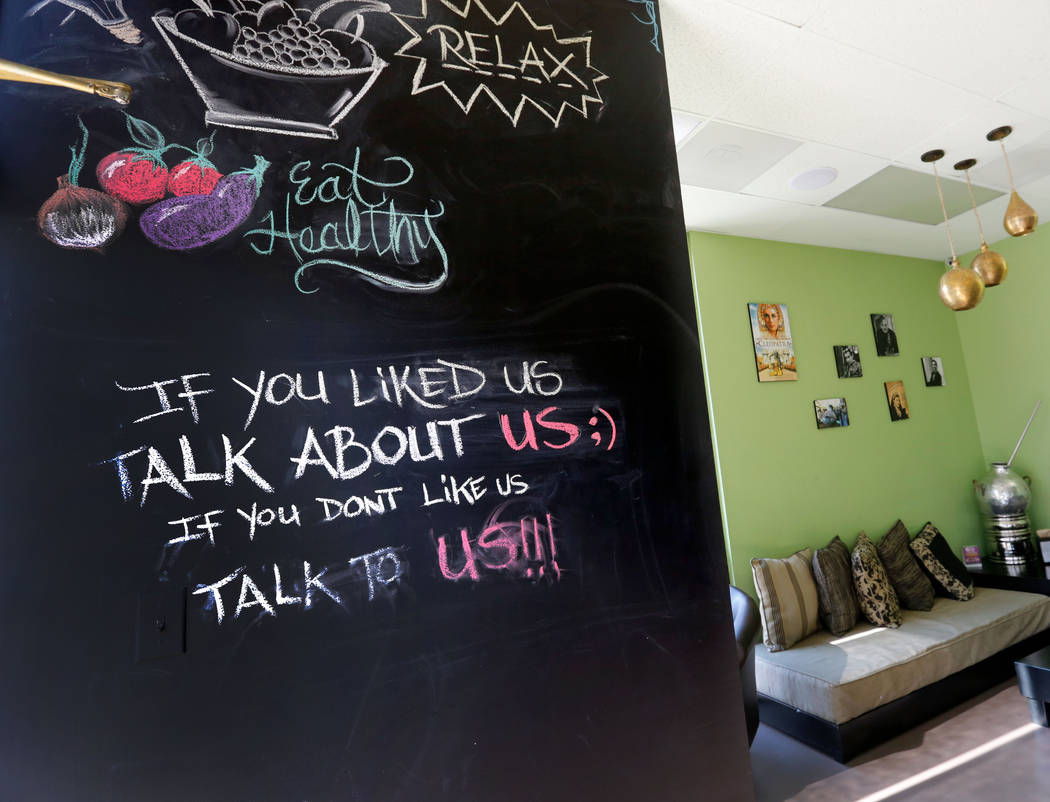 Mediterranean/Middle Eastern restaurants representing various cultures have in the past decade multiplied in Southern Nevada but not flying the Egyptian flag; indeed, Pots says it's the first. And it's an apt local flagship for the cuisine, with menu and presentation that showcase simple and elemental foods enlivened by complex, traditional seasonings.
The food of Egypt tends to be heavily vegetable-based, so it's no surprise that Pots would be vegetarian, or vegan if you wish.
Koshari ($10.49), one of the culture's signature dishes (and one of the Egyptian street foods in which Pots specializes), is an example of parts adding up to exceed their sum. Al dente elbow pasta was layered — though not in an overly structured way — with lentils, rice and chick peas, those varying textures and somewhat neutral flavors brought to life by a deeply seasoned tomato sauce and caramelized onions sprinkled across the top.
Doqqa — a mix of ground spices and nuts including coriander, fennel, sesame, cumin and almond — is a predominant seasoning in Egyptian cuisine. To get a true sense of it, try Pots' Egyptian fries ($4.99), where just a wisp of the mix adds warm, savory notes to the fat, crisp potato fingers.
Ful madamas ($7.49) packs plenty of flavor, the stew-like mixture of slow-cooked fava beans endowed with a spicy kick from the prodigious use of chile flakes and loaded into a pita. Two versions are available; the one with flaxseed oil and lime also comes stuffed with arugula, whose bitterness offsets the fire, and parsley to cleanse the palate.
Falafel's a standard across the region but a little different at Pots, where the taamia ($7.99) is made not with the more familiar chick peas but with fava beans. The balls were perfectly crispy on the outside and moist within, but what made this special was the balancing presence of Pots' salata baladi (with cucumbers, cilantro and tomatoes) and onions, a drizzle of tahini, adding the earthiness of sesame.
Baba ganoush ($6.99) is another standard but this stood out because the eggplant had been charred. The restaurant recently was experimenting with substituting pita chips for the usual pita triangles, but because this flatbread is thicker the chips were rather hard; we'd stick with the triangles.
A tahini shake ($6.99), sweetened with dates and brightened with coconut and cinnamon, was an exotic indulgence.
This is a counter-service place that does takeout, but there's a small and very pleasant dining room if you're eating in. It's simple enough, with vibrant green walls, Egyptian-themed accents and banquettes for a more relaxing option to the tables/chairs and counter seating. Edison-style lightbulbs dangle from lengths of thick knotted rope for soft lighting after dark. And — notable in this era of plastic consciousness — paper straws and recyclable serving ware and to-go containers are in use.
Pots is paving the way for Egyptian food in Southern Nevada but if you're not familiar with the cuisine, don't be intimidated. It has much common ground with other regional cuisines, and the signature spice makes it shine.
Las Vegas Review-Journal restaurant reviews are done anonymously at Review-Journal expense. Contact Heidi Knapp Rinella at Hrinella@reviewjournal.com or 702-383-0474. Follow @HKRinella onTwitter.
If you go
Pots Authentic Egyptian Cuisine, 1745 S. Rainbow Ave. (at Oakey Boulevard); 702-754-6200 or potslv.com
The essence: Familiar Mediterranean/Middle Eastern vegetarian fare with Egyptian flair.