Las Vegas Strip eerily quiet in face of coronavirus— PHOTOS
Updated March 12, 2020 - 4:57 pm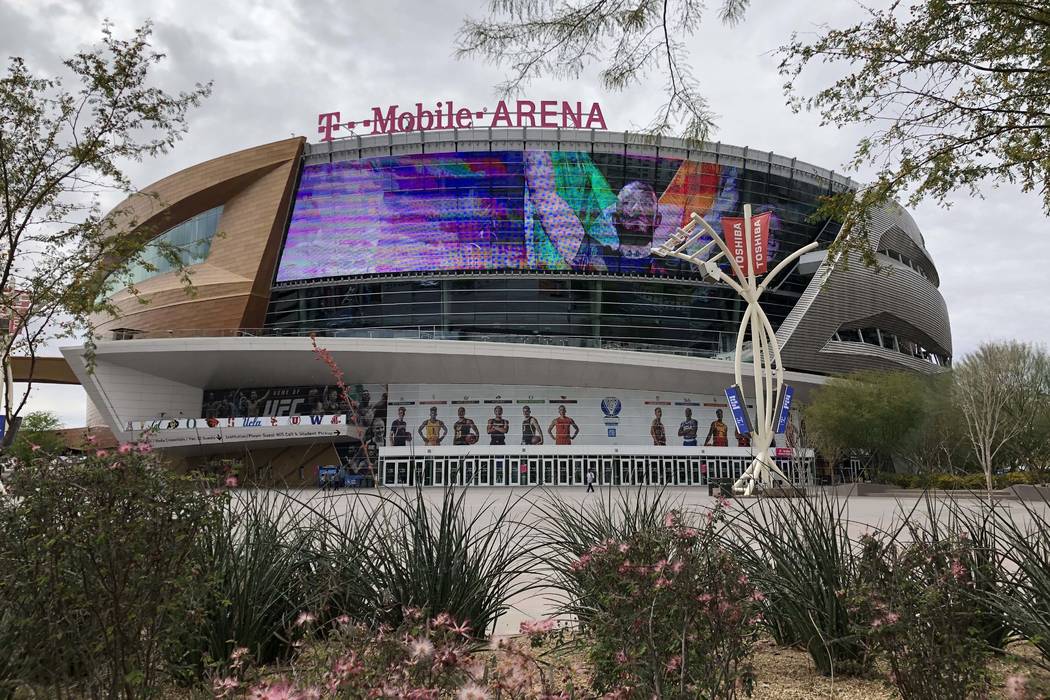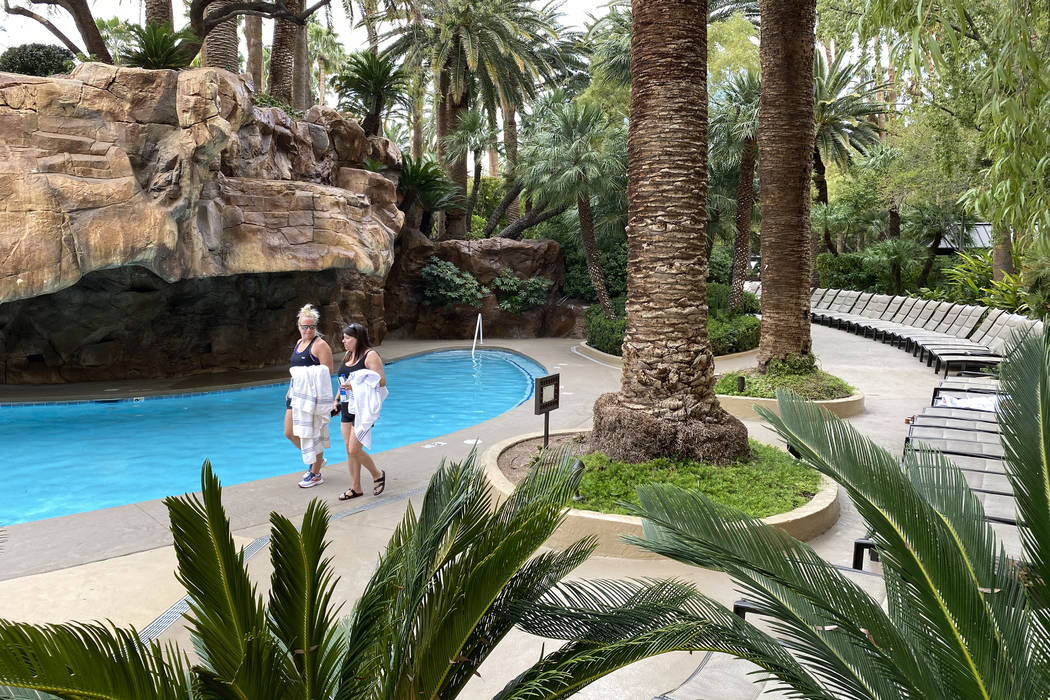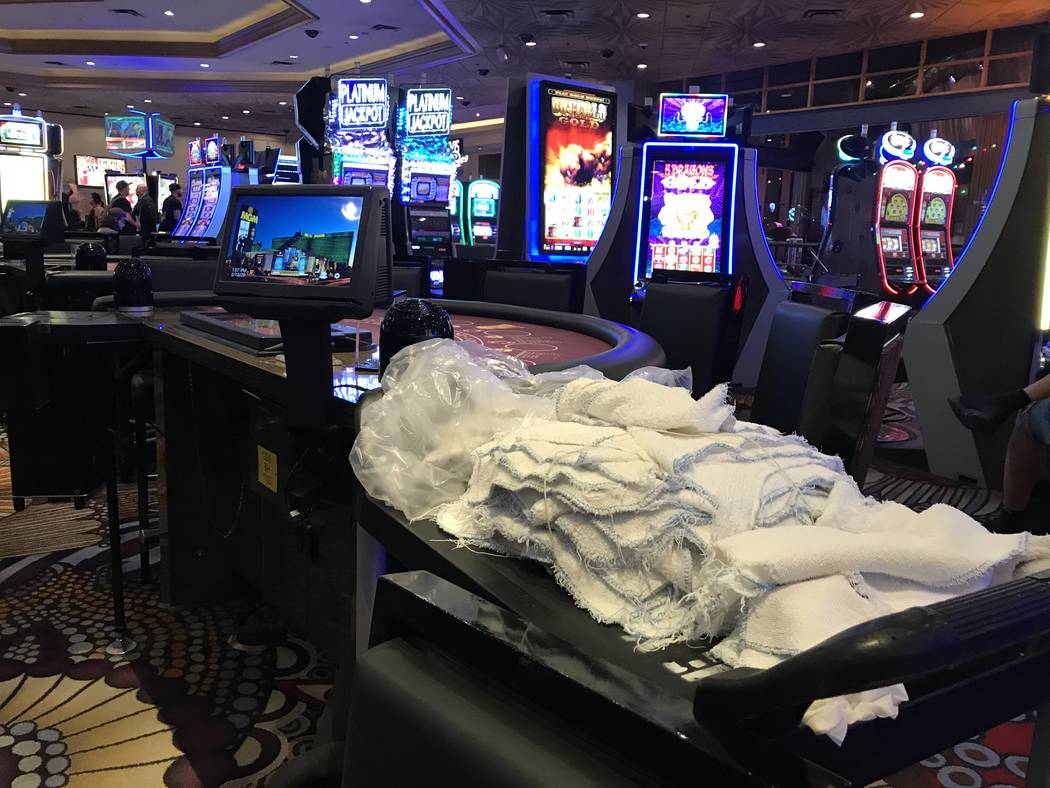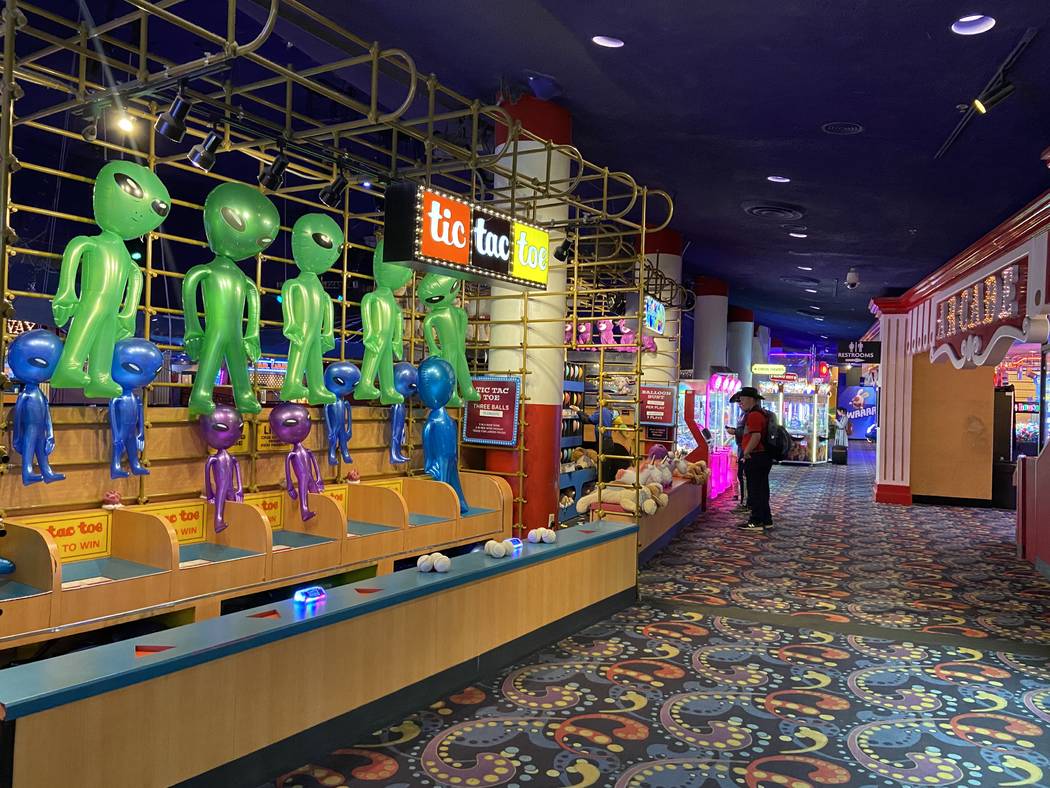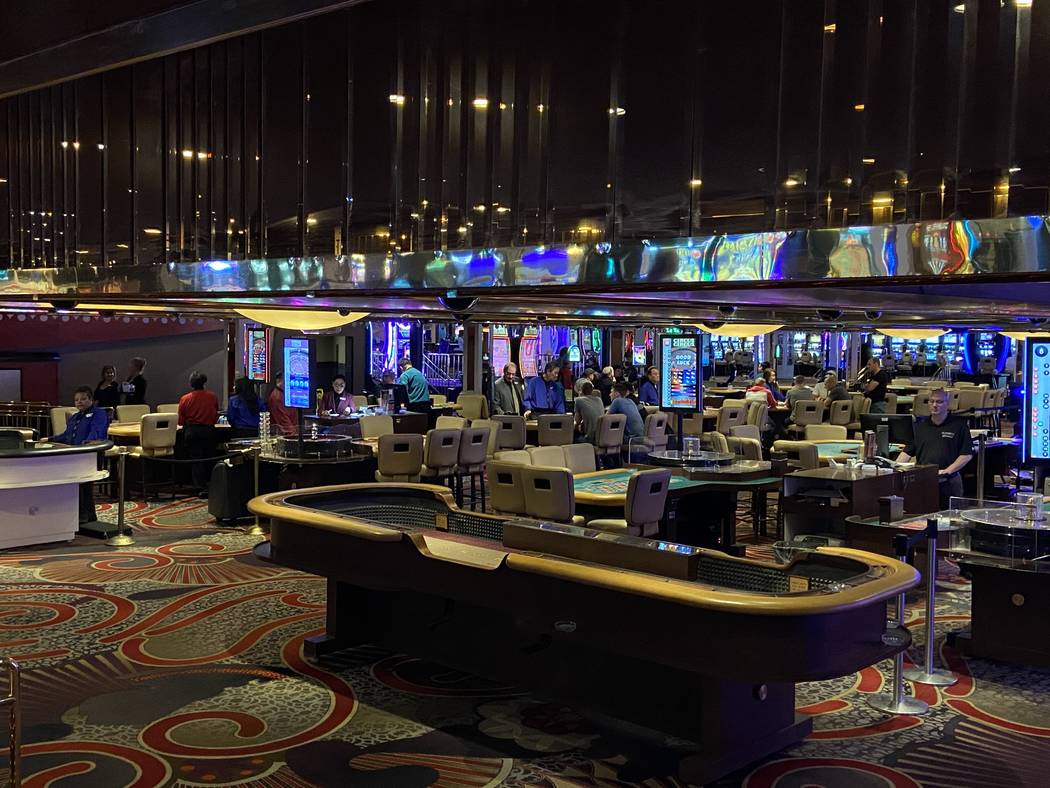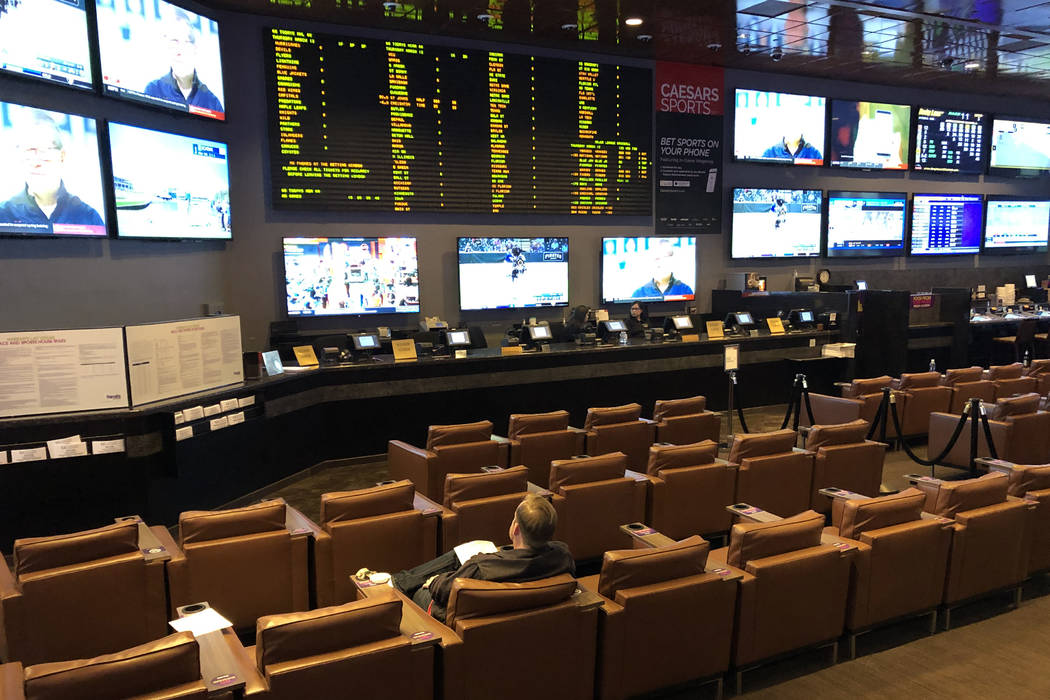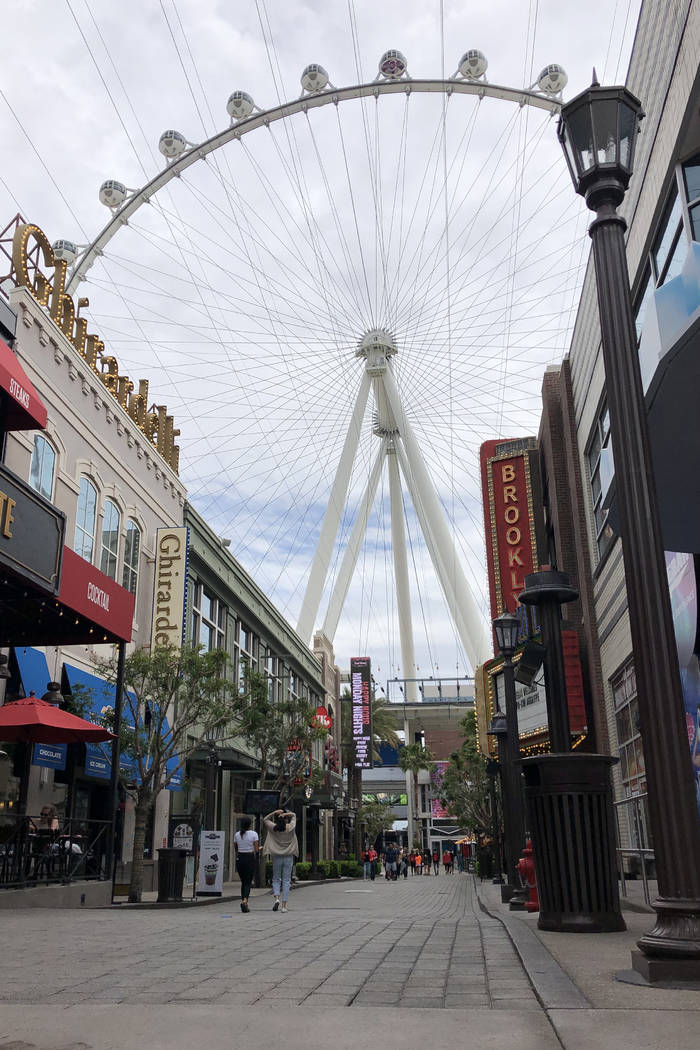 The coronavirus scare has left its mark on Las Vegas Strip, creating an eerie quiet in a city that is known for large crowds and parties.
Our photography team has spent the day walking the Strip and through McCarran International Airport to capture the mood of the impact of coronavirus.
Casinos have fewer people at the slot machines and sportsbooks. Two college basketball tournaments have been canceled, as well as multiple conventions.
Electric Daisy Carnival still on
The Electric Daisy Carnival is still on despite coronavirus concerns postponing other music events according to an Instagram post from Pasquale Rotella, head of Insomniac productions, which puts on the three-day dance music festival. After announcing that Insomniac will have to postpone until June its Beyond Wonderland SoCal show, which was set for San Bernardino next week, Rotella said that EDC was moving forward as planned.
"I am in communication with local government officials who are ready for the show," he wrote, "and we have new health and safety protocols to implement at this year's EDC that we will announce closer to the date."
— Jason Bracelin
Slow traffic at Mirage restaurants
Traffic at The Mirage restaurants was slow mid-afternoon on Thursday, including the buffet, where not a single diner could be seen from outside. A few customers were eating in California Pizza Kitchen, Diablo's Cantina and the cafe. About five tables were occupied at Rhumbar's outdoor patio overlooking the volcano.
— Al Mancini
Crowds favor Caesars Palace
Shoppers were sparse at The Forum Shops at Caesars around 3 p.m., and Carmine's, Trevi and Water Grill had few customers, though it was between lunch and dinner hours. The Palm and Joe's Seafood, Prime Steak & Stone Crab appeared to have the largest group of diners of the restaurants visited. A manager at Joe's said that despite some cancellations by large parties, there had been virtually no drop in business on Wednesday and Thursday.
Caesars Palace was the busiest resorts one reporter visited all day, with activity on the casino floor and in its restaurants — even in off-hours. Celebrity-owned venues were the most crowded, with Gordon Ramsay Pub and Gordon Ramsay Hell's Kitchen more than half full, and about 40 guests were at Vanderpump Cocktail Garden. Fifty or more guests were dining in the food court at Caesars and the buffet was busy with early dinner guests at 4 p.m.
—Al Mancini
Slower than usual at Fashion Show mall
The Fashion Show mall was relatively quiet around 1:45 p.m., with one cashier reporting that things were slower than usual for a Thursday. Nonetheless, there were still shoppers of all ages, including a pair of young women in the LEGO store wearing face masks. The Apple Store was among the busiest shops, but even there it was just a 15- to 20-minte wait to have someone look at a malfunctioning phone. On the flip side, the entrance to the well-publicized Banksy exhibit was nearly deserted.
— Al Mancini
Circus Circus has packed parking but few customers
Circus Circus appeared busy from the outside, but that's apparently because its parking structures are being used as paid event parking for the ConExpo-Con/Ag attendees next door. Inside, the casino was very quiet, with about three quarters of the gaming tables empty.
The Midway, Adventure Dome and shops are all open, but quiet. About half a dozen guests were spread out on the bleachers awaiting the next Midway performance, which was about half an hour away. None of the restaurants seemed particularly busy and the buffet traffic was slow.
— Al Mancini
'Pawn Stars' store still draws a crowd
Gold & Silver Pawn on Las Vegas Boulevard downtown was packed at 1:20 p.m., with a line of patrons waiting to get in.
— Christopher Lawrence
A few diners, ticket buyers at The Strat
The casino floor at The Strat was fairly quiet around noon, with a handful of gamblers scatted among the tables and machines. The most crowded restaurant was the resort's Cafe, which was about half full with guests eating lunch. There was a small line at the box office, where tickets for thrill rides and shows are sold.
— Al Mancini
'We not concerned'
At the Tropicana, which was quiet Thursday afternoon, Jo Tweed of Australia said her group of four hadn't considered canceling their trip.
"I work in the health industry and I know it's like any other virus," she said, "We're not concerned."
Bars and some restaurants were open but business was slow.
— Heidi Knapp Rinella
Quiet at the MGM Grand buffet
At MGM Grand, as 1 p.m. approached, not a soul was in line at the buffet; as we waited, a lone man walked up. The Avenue Cafe was about 30 percent filled, as was Wolfgang Puck Bar & Grill, Emeril's New Orleans Seafood and even the food court.
— Heidi Knapp Rinella
Sparse lunch crowd downtown
There wasn't much of a lunch crowd in downtown Las Vegas on Thursday. Several restaurants and bars had few to up to a dozen patrons, and foot traffic along Fremont Street, particularly east of the canopy, was sparse.
By about 1 p.m., there were perhaps 100 people strolling under the canopy and no crush of pedestrians waiting for the "walk" signal to cross Las Vegas Boulevard.
At Downtown Container Park, up to about 30 patrons were were dining at tables, while about 20 others were strolling, including an employee wiping down tables and handrails.
— Christopher Lawrence