Sale of 1960s-era Las Vegas Strip Motel 8 paves way for hotel-casino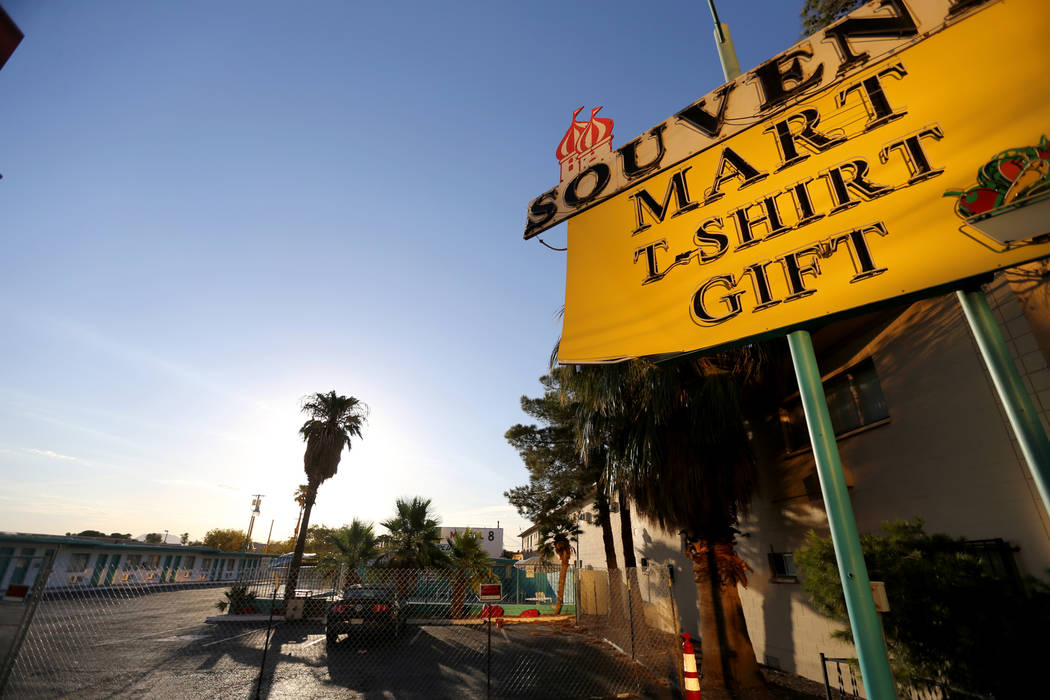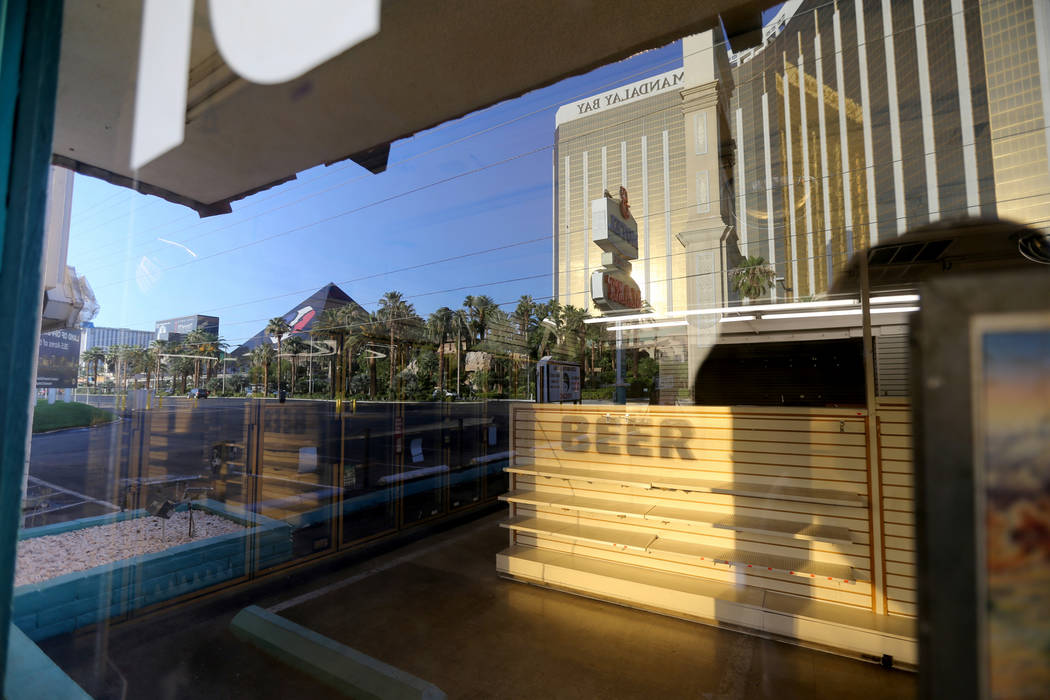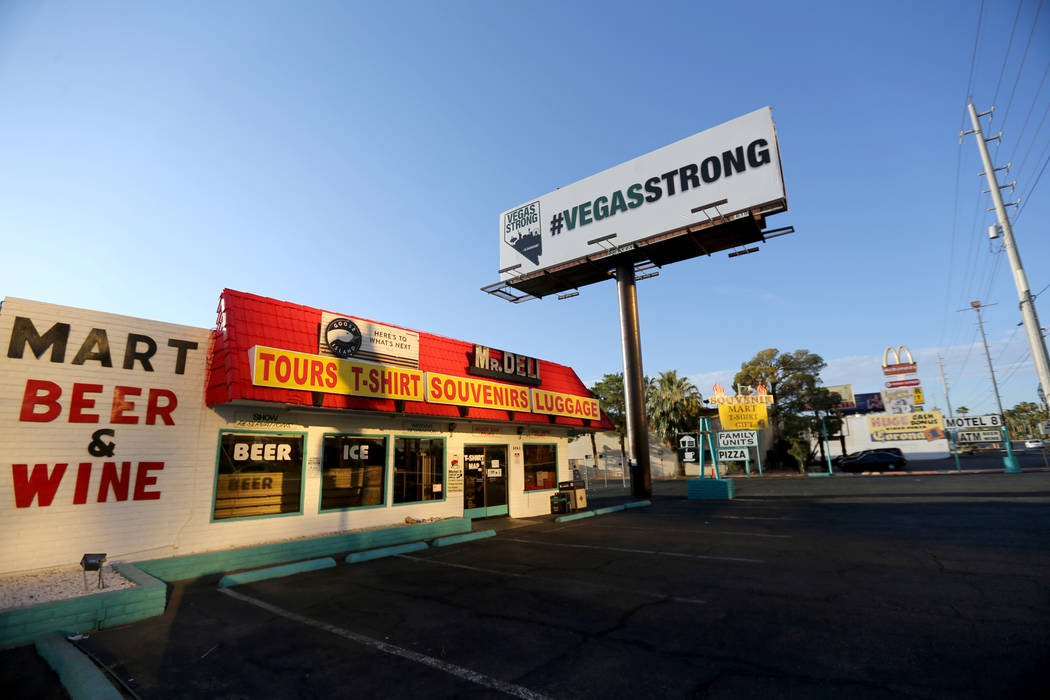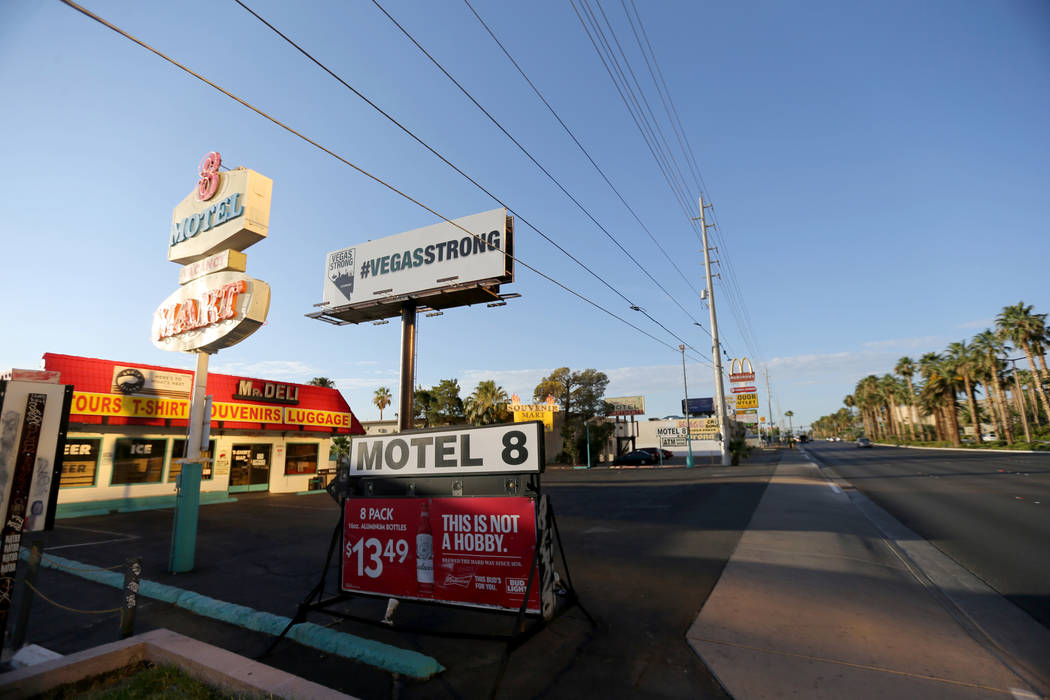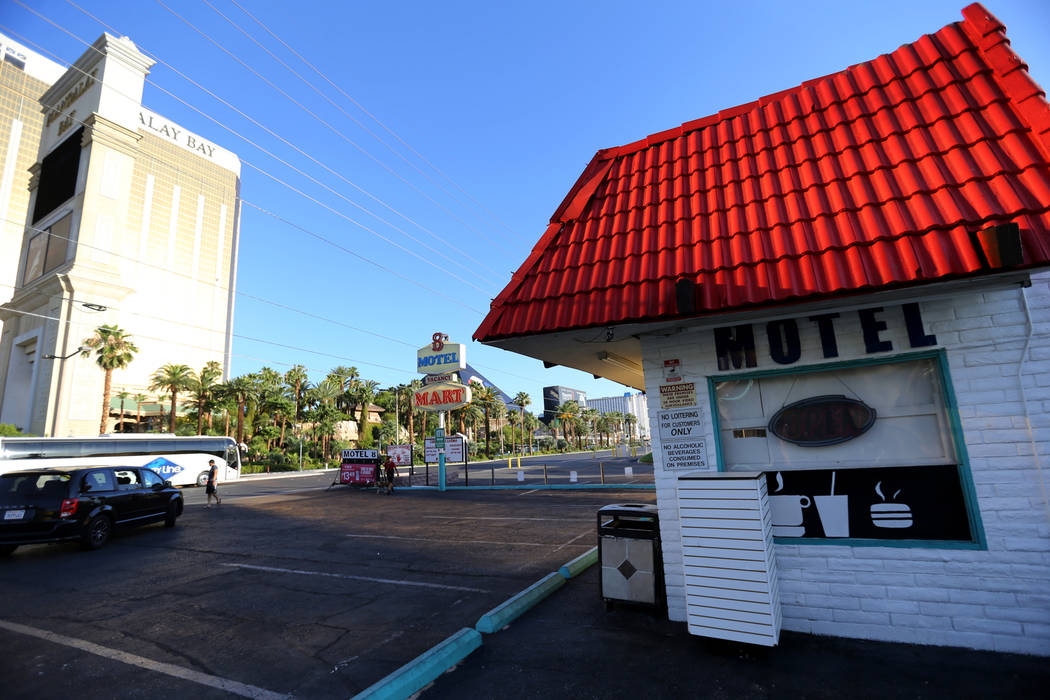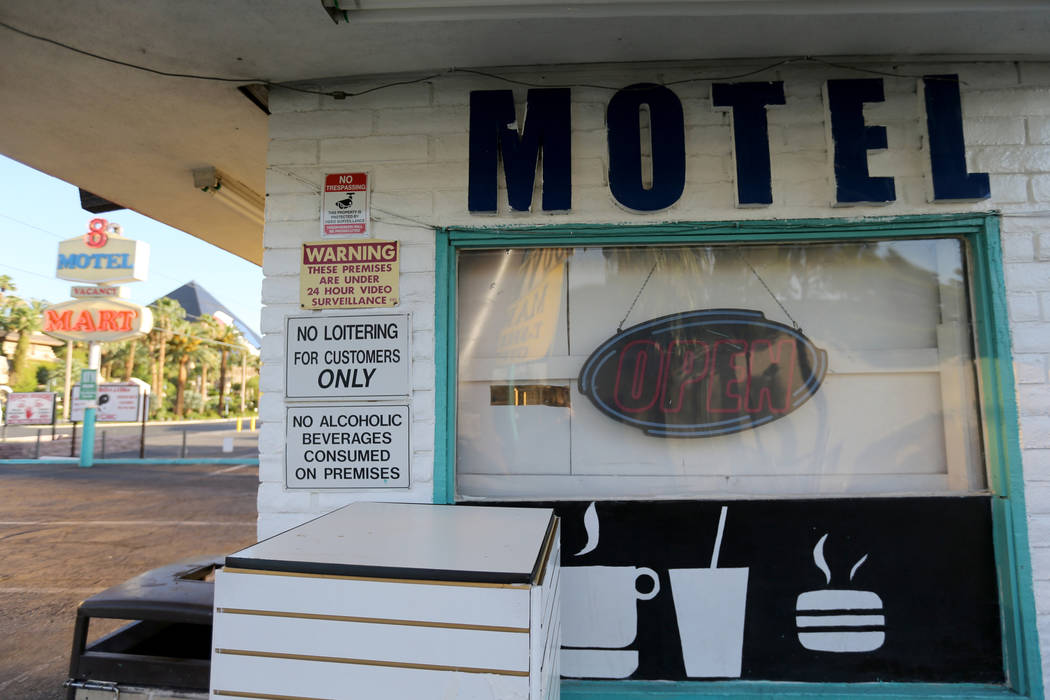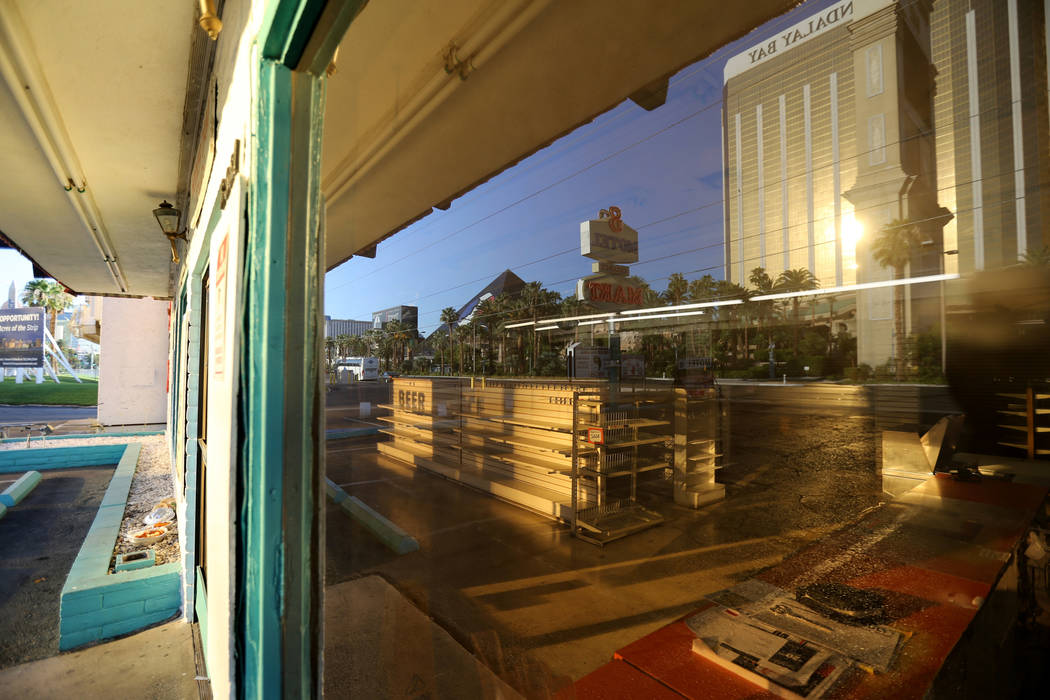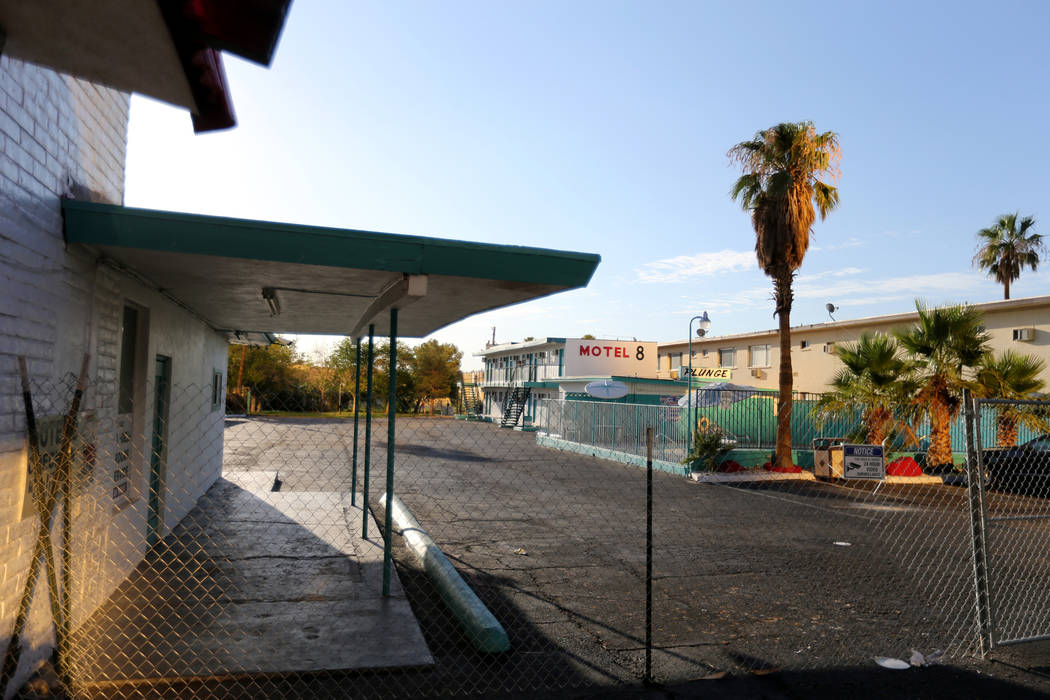 A 1960s-era motel on the south Strip could get bulldozed to clear space for a casino.
Israeli hoteliers Asher Gabay and Benny Zerah bought the low-slung Motel 8 for $7.4 million, property records show. The sale closed July 13.
It marks a rare real estate deal for the sleepy southern edge of the Strip and carries an unusual backstory, as the late owner — without his estranged wife's knowledge — transferred the motel's ownership to a trust he had formed with his mistress, according to court documents.
One side of the south Strip has megaresorts, but the other, which includes the Motel 8, features vacant lots, boarded-up buildings, some retail space and an abandoned observation-wheel project. Several parcels have been up for sale in recent years, but for the most part, they haven't traded hands amid high asking prices and a wobbly market for new resorts.
And while this stretch of Las Vegas Boulevard used to have several roadside inns, Motel 8 looks out of place today, dwarfed by the towering, gold-colored Mandalay Bay right across the street.
Gabay and Zerah are co-founders of Astral Hotels, which operates several properties in Eilat, a seaside tourist city in southern Israel. In a phone interview Monday, Gabay said the motel is in a "very interesting area," citing, in part, its proximity to the Raiders' new stadium.
"I saw what maybe others don't see," he said.
The motel and its convenience store, Mr. Deli, are closed, and the store's shelves are bare. Gabay said he intends to raze the 1-acre lodge and build a hotel-casino, though he declined further comment on his project plans, saying he would prefer to discuss them in a few months.
Clark County spokeswoman Stacey Welling said last week that no plans have recently been filed for the site.
Motel 8, at 3961 Las Vegas Blvd. South, was built in 1961 and has 25 units, county records show. Chao-Te Chen, who apparently moved to Las Vegas from Taiwan, bought the property in 1979.
He married Wen-Tzu Chang in 1964 and had six daughters. In 1971, he began a relationship with Liu Jui-Kwa Chen and had a son with her, according to Clark County court records.
He transferred ownership of the motel property in 2000 to a trust he had formed with Liu Jui-Kwa Chen, the records allege.
Chao-Te Chen died in 2009. A Clark County judge upheld his estranged wife's half-ownership of the motel property in 2013, records show.
Listing broker Dustin Alvino, of Marcus &Millichap, said the situation surrounding the motel had been going on for years.
"This was one of the crazier deal stories I've dealt with," he said.
The motel's sellers were listed in property records as Liu Jua-Kwa Chen (sic) and Wen-Tzu Chang.
Efforts to reach the sellers and their lawyers for comment were unsuccessful Monday.
Contact Eli Segall at esegall@reviewjournal.com or 702-383-0342. Follow @eli_segall on Twitter.