I-15 south to California jammed again as 2023 begins
Updated January 2, 2023 - 12:35 pm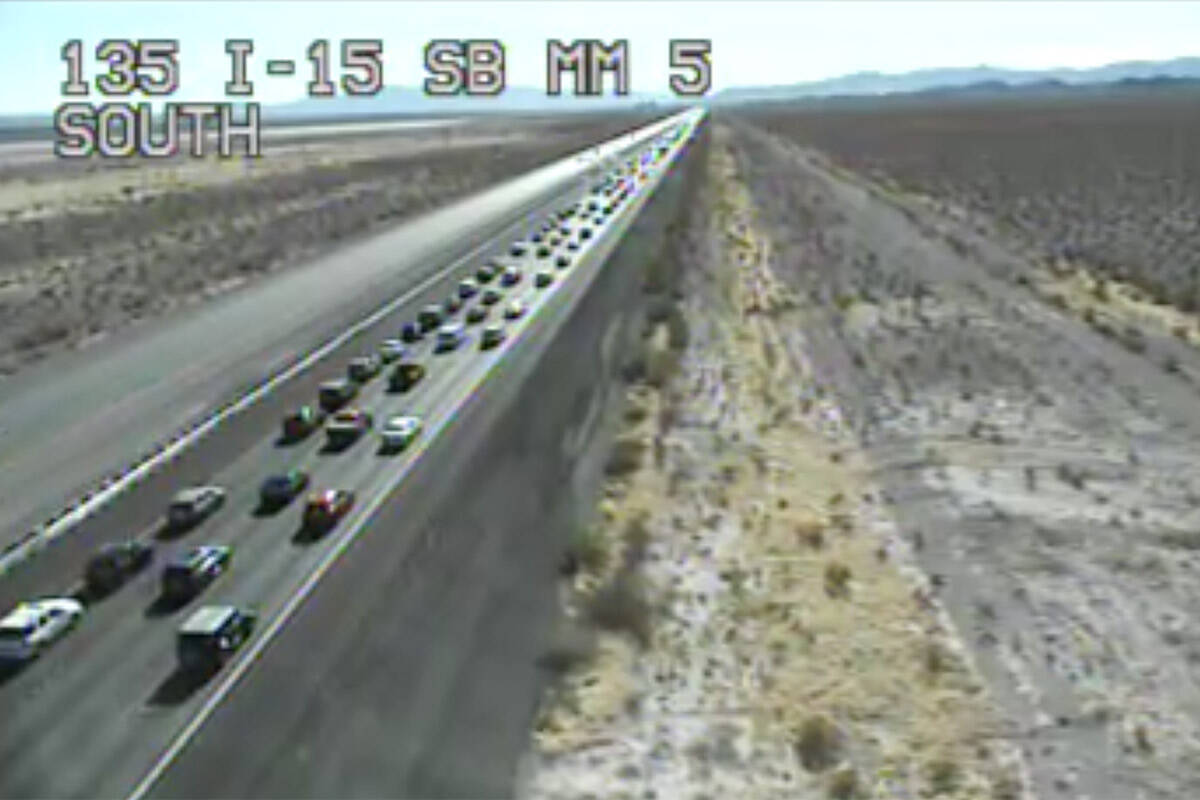 Traffic headaches continued on Monday following New Year's Day for those heading from Las Vegas toward Los Angeles.
Interstate 15 heading south out of Las Vegas was backed up as much as 19 miles from the California border, according the Regional Transportation Commission of Southern Nevada.
Heavy traffic on Interstate 11 heading south to Arizona was also reported Monday. In addition, the RTC reported "heavy traffic" on Kyle Canyon and Lee Canyon roads leading to Mount Charleston. It warned motorists that snow tires/chains are required and to plan for delays.
Traffic chaos
Much of the past week has seen miles-long backups on the highway. The holidays are known to cause traffic spikes, and delays, on the main route between Las Vegas and California.
On New Year's Day, traffic was backed up for 7 miles near the California stateline on Sunday afternoon, according to RTC Southern Nevada.
On Monday, the day after Christmas, traffic was backed up 12 miles on the way out of Las Vegas. On Tuesday, the backup was seven miles. By Friday, it was 12 miles.
Over the Thanksgiving holiday, southbound I-15 from Las Vegas to California saw a 16-mile backup.
As well, many travelers affected by the ongoing Southwest Airlines meltdown have been forced to rent cars to drive to their destination after their flights were canceled.
Contact Brett Clarkson at bclarkson@reviewjournal.com. Follow @BrettClarkson_ on Twitter. Paul Pearson contributed to this story.
RELATED