COVID-19 disproportionately killing black, Asian Clark County residents
Updated April 17, 2020 - 5:10 pm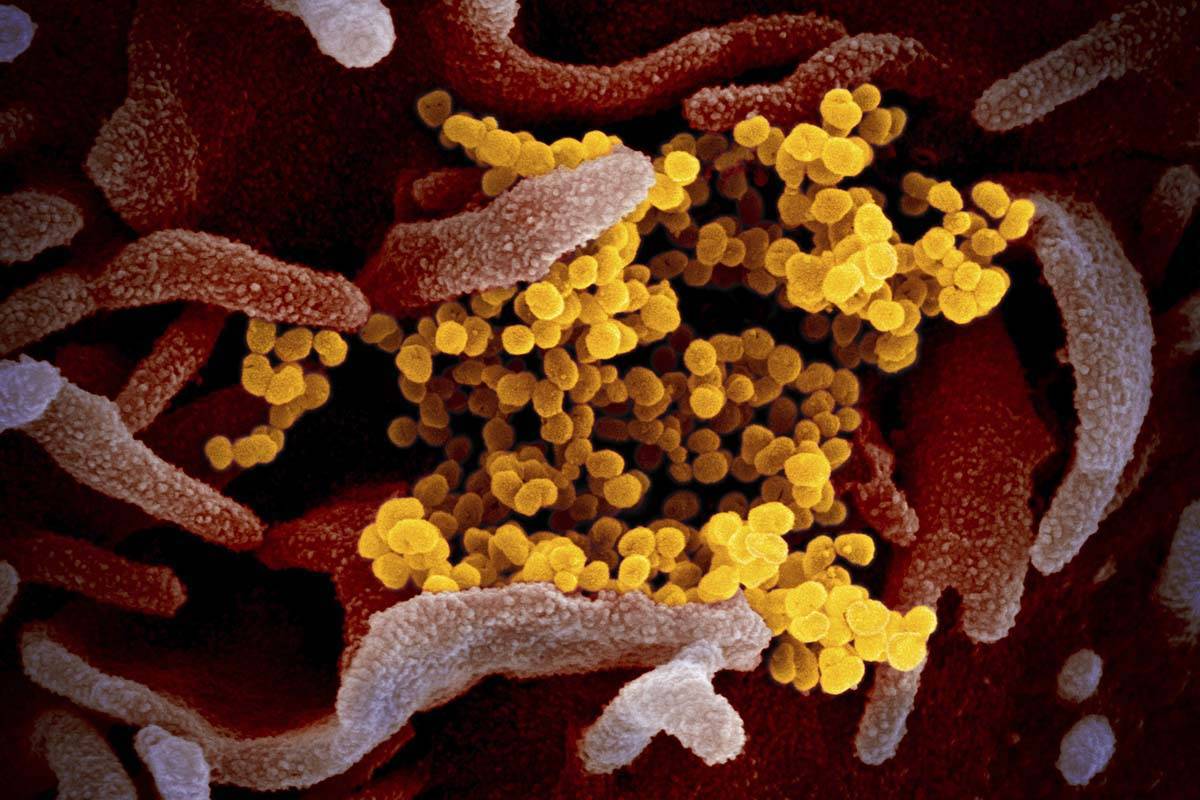 The coronavirus is killing Clark County's black and Asian residents at a disproportionately high rate compared to their white and Hispanic counterparts, according to new health data released Friday.
The death rate among Asian, non-Hispanic people was about 9-per-100,000 people. Among black, non-Hispanic people, the death rate was about 8-per-100,000.
Comparatively, the death rate among non-Hispanic whites was about 5-per-100,000 people. It was about half that for Hispanic people.
Pacific Islanders also saw a high death rate, though their population is a fraction of that of the county's black and Asian communities.
The new Southern Nevada Health District data is the first detailed look at the county's 124 coronavirus-related deaths.
The new data also shows other populations that have been hard hit by the coronavirus:
— Nearly four-fifths of those killed by coronavirus in Clark County have been age 65 or older. Ten people who died have been under the age of 50, one of whom was an adult under the age of 25.
— Men have accounted for nearly two-thirds of the deaths, although they make up just half the county's population.
Health District medical investigator Dr. Vit Kraushaar said the difference between deaths in men and women wasn't necessarily surprising.
"For many different infectious disease there does tend to be a pattern of men being more heavily affected," he said. "It could also be due to lifestyle factors."
Southern Nevada Health District official Jeff Quinn said the large difference in death rates between races raises the question "if we have enough access to care for our vulnerable populations." The health district is looking into the disparities, officials said.
Kraushaar added that the low rate among Hispanics was not necessarily a good sign.
"That could be good news or it could also represent under testing," he said.
Black communities across the U.S. have been hit hard by the coronavirus.
The Centers for Disease Control and Prevention last week published a report that found black, non-Hispanic people accounted for about one-third of coronavirus deaths, but accounted for only 18 percent of the population.
The CDC analyzed 580 patients in 14 states whose race and ethnicity had been identified.
Similarly, an Associated Press analysis published last week found that in states where demographic information about coronavirus deaths is publicly available, about 42 percent of the victims were black.
Health district data also shows black county residents are being hospitalized at a disproportionately high rate compared to their white, Hispanic and Asian counterparts. As of Friday, their hospitalization rate was 46-per-100,000 people, more than double that of non-Hispanic white people.
Kraushaar said more black residents could be more seriously affected by the coronavirus because they have higher rates of underlying medical conditions, such as heart disease and diabetes, which can exacerbate the effects of COVID-19.
Contact Michael Scott Davidson at sdavidson@reviewjournal.com or 702-477-3861. Follow @DavidsonLVRJ on Twitter. The Associated Press contributed to this report.