Las Vegas builders have history of hyping projects that fail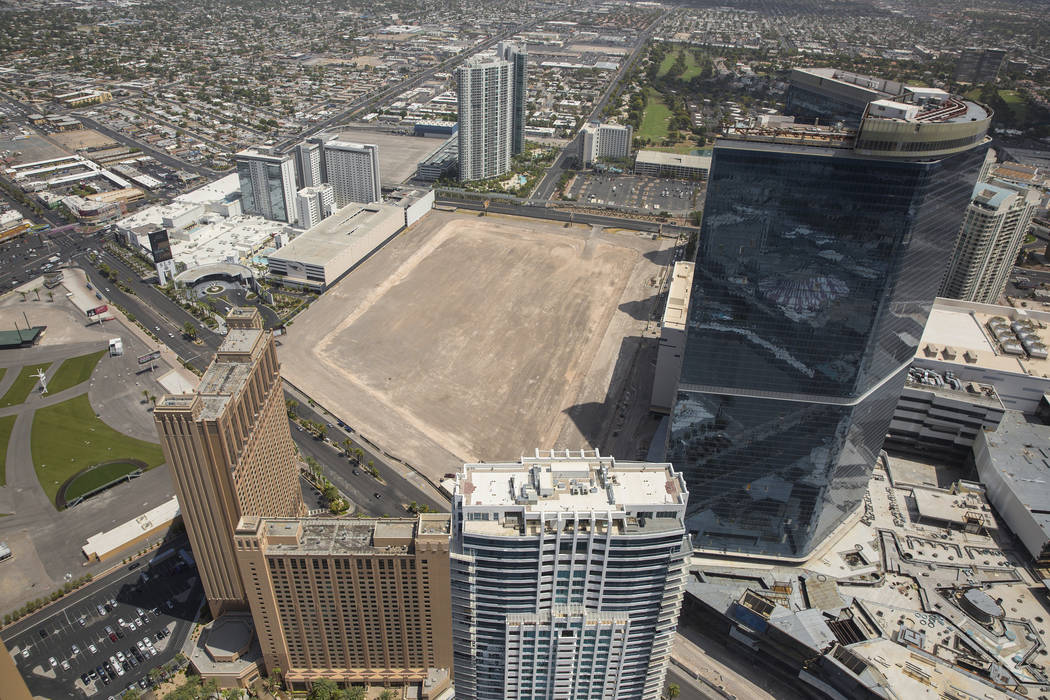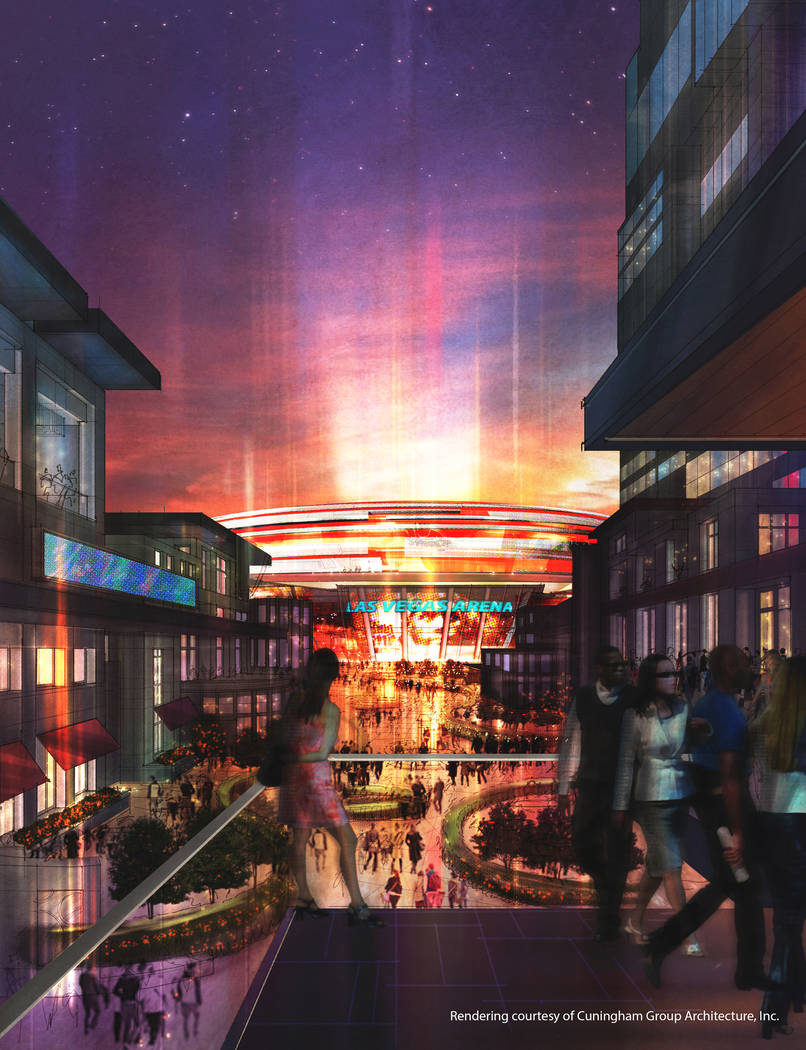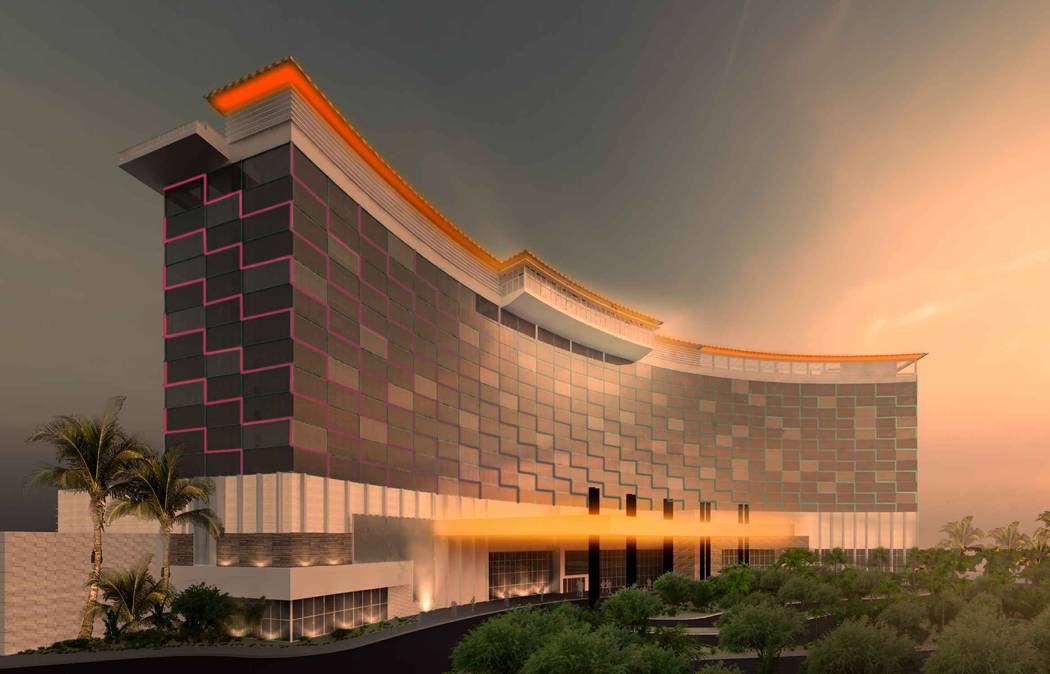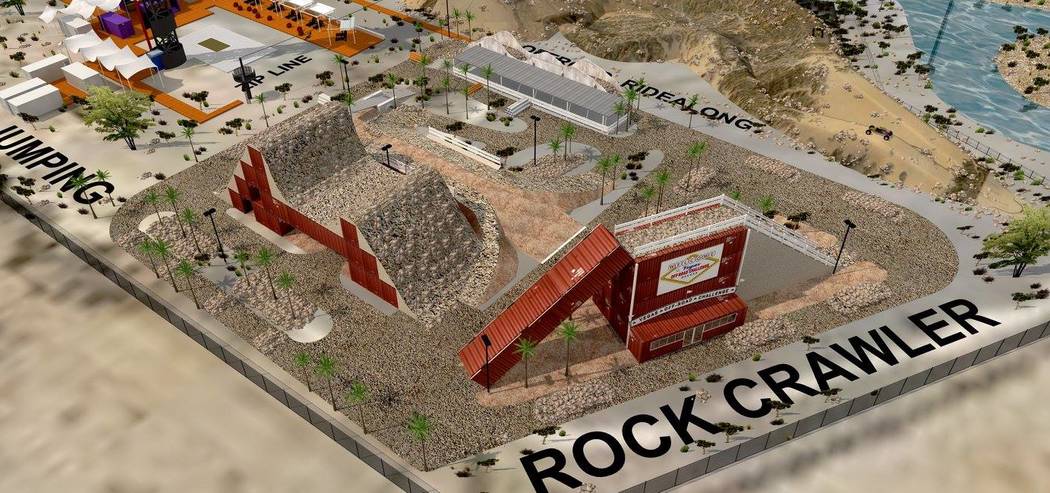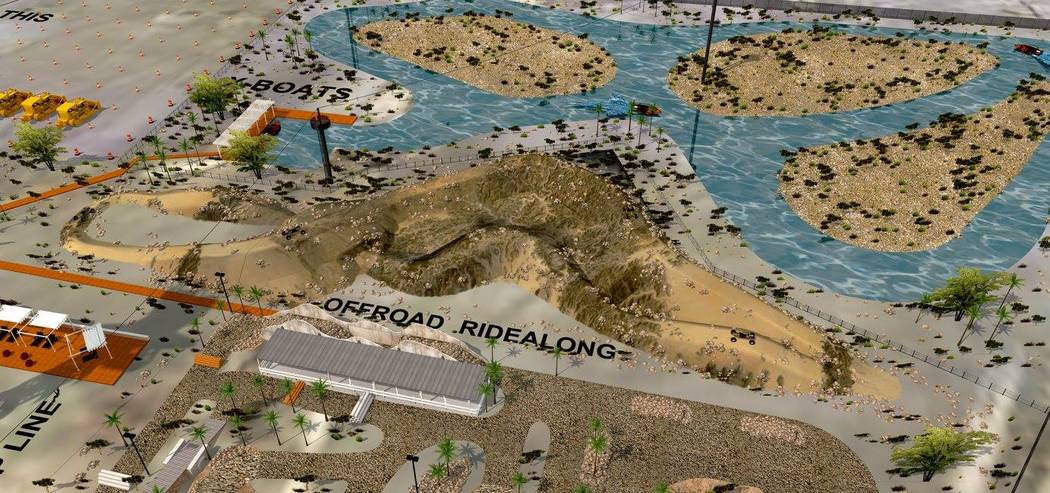 When Wynn Resorts scrapped its 38-acre lagoon project Wednesday, it wasn't the first big idea to get tossed in Las Vegas' real estate trash bin.
Southern Nevada has a long history of people pitching massive projects and never following through. Plans that came and went include Titanic- and London-themed resorts, condo towers, stadiums, sprawling housing developments and an air-inflated dome where patrons could fly around on helium balloons.
And lately, even as the economy gains speed, the tradition of announce-but-never-build has been as strong as ever.
More than $3.5 billion worth of relatively new projects, from the Strip to the suburbs, are stuck on the drawing board or showing little progress getting built.
Development plans can fizzle due to management changes, new business strategies or difficulty landing funding, but some "are just wild ideas that are never going to be built," said Las Vegas consultant John Restrepo, founder of RCG Economics.
It's common in many cities for investors to pitch projects and not build them, but given the history here, "people probably have bigger dreams in Las Vegas than they do elsewhere," said Tom Murphy, a senior resident fellow with the Urban Land Institute.
Here's a look at some large projects that were unveiled in recent years but have yet to materialize, though according to developers, construction is bound to happen.
Robinson's arena and hotel project
Standing before the Clark County Commission in summer 2014, ex-NBA player Jackie Robinson needed the green light for his then-$1.3 billion idea.
He wanted to build a 22,000-seat arena, 44-story hotel and more on the north Strip. To make his case, he told commissioners about his basketball career, how coach Jerry Tarkanian recruited him to UNLV in the 1970s, and how he met Sammy Davis Jr.
Commissioner Lawrence Weekly told the audience that "naysayers" thought the project may never get built. "But I'm just so honored on this historic day to sit here and say, 'You know what? Oh well, we're gonna give him a chance anyway,'" he added.
"We hope that this is a legacy that we will all remember," Weekly said.
Today, Robinson's project is a giant hole in the ground.
His proposal appears by far the most expensive of Las Vegas' current crop of stalled ideas. Robinson announced his project nearly five years ago, in December 2013, and received county approvals in August 2014. But the property, between the SLS Las Vegas and the former Fontainebleau, largely stayed quiet until crews started excavation work in March 2017.
The County Commission in October 2017 approved an additional 63-story hotel, a conference center, a bowling alley and more. At the time, Robinson said the project would now cost $2.7 billion and that his financing was "signed, done, sealed, delivered." He also indicated construction would go vertical around late spring 2018.
But the excavated site is quiet and looks the same as it did a year ago, and some contractors have claimed in court filings that they are owed money. In July, lawyers for Robinson's group said in court papers that "difficulties in funding" the project had sparked construction delays.
Robinson said in a recent interview that his group signed a $3 billion loan agreement with the International Bank of Qatar after his expansion was approved. But he indicated the funds haven't been transferred because of background checks on the source of the money. The bank did not respond to requests for comment.
Robinson, who initially planned to open his project in 2016, now expects to finish in 2021.
"The project will get completed — 100 percent," he said.
The Edge
Australia native Josh Kearney unveiled plans in 2013 for a 40-acre extreme sports park in Las Vegas. By 2016, it was a 90-acre project, and by 2017, it was 130 acres.
The project, across from Town Square Las Vegas, would feature wakeboarding, bungee jumping, rock climbing, zip lines and a 15-story hotel.
Kearney said in early 2017 that his project, The Edge, would probably cost $800 million and that he had the money to build it. County commissioners approved project plans in September 2017, but it doesn't appear that Kearney has built anything.
He also was sued last year by a woman who, after meeting Kearney through dating and networking site Bumble.com, loaned him $500,000 and claimed she was not repaid as they agreed.
Rose Vasilj alleged in her lawsuit that she met Kearney in February 2016 and that Kearney asked for the loan to help him secure vendors for the sports park. She wired him $500,000, and Kearney offered her a job with a starting salary of $150,000 and a Tesla for a company car.
But, the lawsuit claimed, she wasn't paid as promised and never received the Tesla. The complaint also alleged that Kearney "repeatedly made misrepresentations" to Vasilj, including about his experience, background and wealth.
Vasilj declined to comment, citing the ongoing litigation. Kearney did not respond to requests for comment.
His attorney, Robert Schumacher, said Kearney "intends to proceed" with the project, but the exact timing has not been determined and he is trying to "work through some issues" with a lender.
He also said Kearney denies the allegations of misrepresentation but acknowledges that Vasilj loaned him $500,000. According to Schumacher, Kearney made at least one or two payments and a "six-figure" settlement offer.
Xpark Vegas
More than two years ago, Machine Guns Vegas owner Genghis Cohen laid out plans for a high-octane project in Sloan, a tiny community south of Las Vegas off Interstate 15.
The 16-acre project, Xpark Vegas, would feature a bungee tower, off-road-vehicle obstacle course and speedboats zipping through man-made channels.
Cohen said in September 2016 that the park would cost $25 million to $30 million, and that he hoped to break ground within 90 days and open its initial phases in summer 2017. But the project hasn't been built.
Cohen said recently that he ran into drainage issues in Sloan. But he's eyeing a larger property in the northern valley that would let him offer more attractions, including a high-wire walk, he said.
"We are 100 percent moving forward with the project," Cohen said.
Suburban retail
Not every delayed project involves a flashy resort or theme park.
Grocery chain Smith's bought land in Henderson's Cadence community in fall 2016, and a spokeswoman for Cadence's developer said in spring 2017 that a groundbreaking was expected within a few months.
The store, whose cost could not be confirmed, would span 140,000 square feet at Lake Mead Parkway and Warm Springs Road. It hasn't been built.
Smith's spokeswoman Aubriana Martindale said in an email, in part, that "this project has been delayed but we are optimistic about the future of this location."
Meanwhile, Walker Furniture announced plans in March 2017 for a 150,000-square-foot store next to rival Ikea in the southwest valley. Construction was expected to start in September or October last year, according to the news release, which did not disclose the project's cost.
The store, at Sunset Road and the 215 Beltway, hasn't been built.
Walker board member and general counsel Daryl Alterwitz said recently that its market studies indicated that a "more even distribution of smaller stores" would be better for customers, such as the 65,000-square-foot store it recently opened in Henderson.
He said the site next to Ikea is "one of the best pieces of real estate in the valley." Asked if he had a timeline for building the store, he said, "Nothing definitive."
Contact Eli Segall at esegall@reviewjournal.com or 702-383-0342. Follow @eli_segall on Twitter.
Related
Las Vegas high-rise apartment projects remain on drawing board