Some Nevada jobless now eligible for 13 additional weeks of pay
Updated May 13, 2020 - 6:30 pm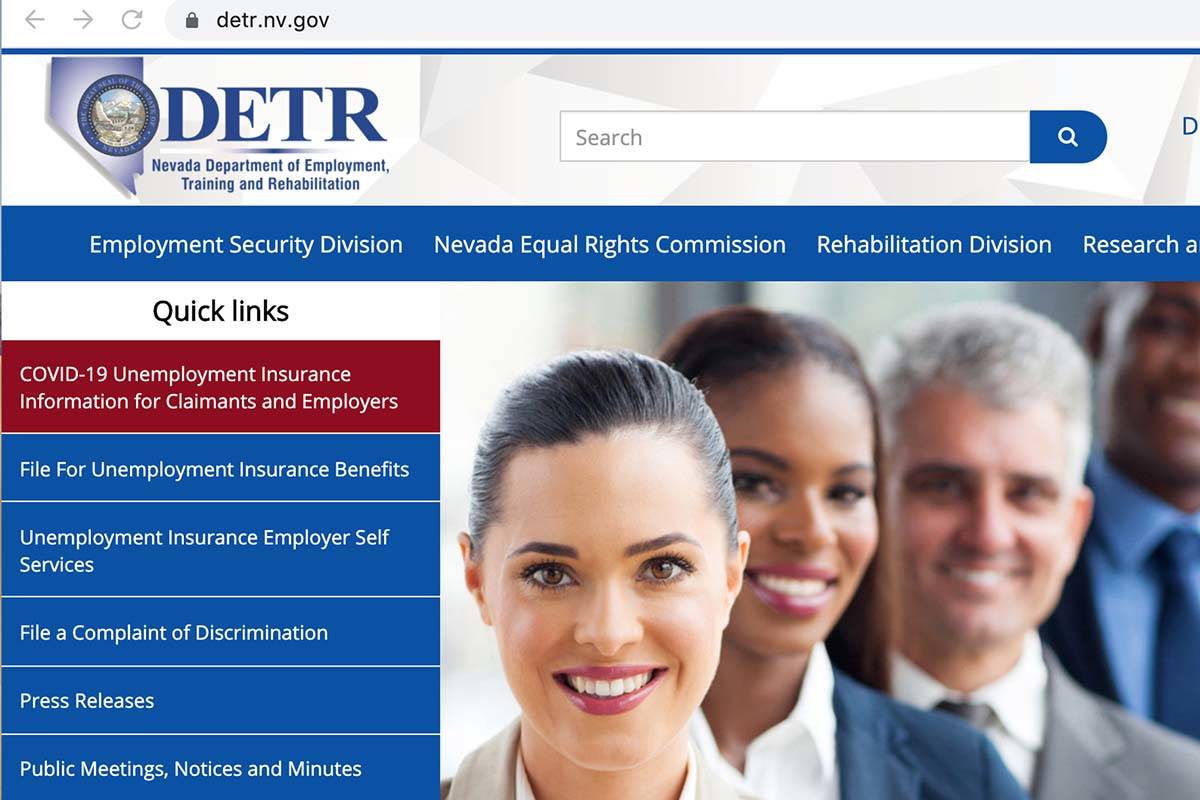 Nevadans who have reached the end of their unemployment insurance benefits anytime after last summer are set to receive an additional 13 weeks of unemployment pay. But further details on who will be eligible are still murky.
The Department of Employment, Training and Rehabilitation on Sunday rolled out the federal provision that gives claimants who have exhausted their regular unemployment insurance claim an extra 13 weeks of compensation. The Nevada unemployment office updated its website to note the program's implementation the same day, but did not appear to communicate that to claimants.
"I saw the link, and I applied," said Las Vegan Krysty Gaytan. "It shows that it's open, but I still haven't gotten any money. I don't know what to do. I don't know if I need to call, to re-file or if (DETR) will send it on their own."
She didn't receive any direct communication from DETR about her eligibility for the program, known as the Pandemic Emergency Unemployment Compensation program, or PEUC.
DETR made an official announcement Wednesday about the PEUC implementation, saying eligible claimants should receive a notification by mail to the address on file.
DETR also said the program is available from the week ending April 4 to the week ending Dec. 26. Department spokeswoman Rosa Mendez did not respond to a request for comment seeking clarity about this time frame.
Gaytan had reached the end of her benefits March 9 but continued to file a weekly claim to keep her account active.
Eligible filers are those whose benefit year ended after July 1, 2019, who have no eligibility to establish a new benefit year, and who have received all of their regular benefit payments and can no longer receive more — because their benefit year either ended or they've been paid their full benefit amount, the statement from DETR said.
Gaytan assumes she is eligible for the program, but those whose benefits are set to end may be less comfortable making that assumption.
Mendez did not respond to a request for comment seeking further information regarding who is eligible and whether benefits would stop or be back paid should someone return to work before the 13-week extension begins.
In its Wednesday statement, the unemployment agency encouraged filers to visit its PEUC frequently asked questions link on DETR's COVID-19 page for instructions on how to file for the 13-week extension, a process that will differ depending on the status of a person's regular unemployment insurance claim.
Meanwhile, the department's fact sheet, last updated Saturday, states "not all UI claimants will be eligible for PEUC." For example, independent contractors, self-employed workers and gig workers are not eligible to receive the 13 weeks of additional pay because the program's eligibility rules follow Nevada's current laws and rules for regular unemployment eligibility.
Claimants receiving the additional 13 weeks of compensation will receive the same weekly payment as their regular claim. They also qualify for the additional $600 weekly payment for the weeks filed between April 4 through July 25, according to Wednesday's statement.
"We have been working incessantly in order to provide PEUC and the other CARES Act provisions to Nevadans, and we continue to look at ways to improve our system to meet the ongoing demand," DETR director Heather Korbulic said in the statement.
Gaytan said questions for the PEUC application were "pretty much the same questions" when filing for regular unemployment.
Korbulic told the Review-Journal earlier this week she understands claimants are frustrated.
"I know that there is an overwhelming need from Nevadans, and that's why my goal is to be transparent — to hold us accountable to the Nevadans that need us and also all of the federal and state laws that we are currently bound by," she said.
Contact Subrina Hudson at shudson@reviewjournal.com or 702-383-0340. Follow @SubrinaH on Twitter.