Las Vegas Raiders stadium 15 percent done, ticket prices a mystery
Updated July 7, 2018 - 9:34 am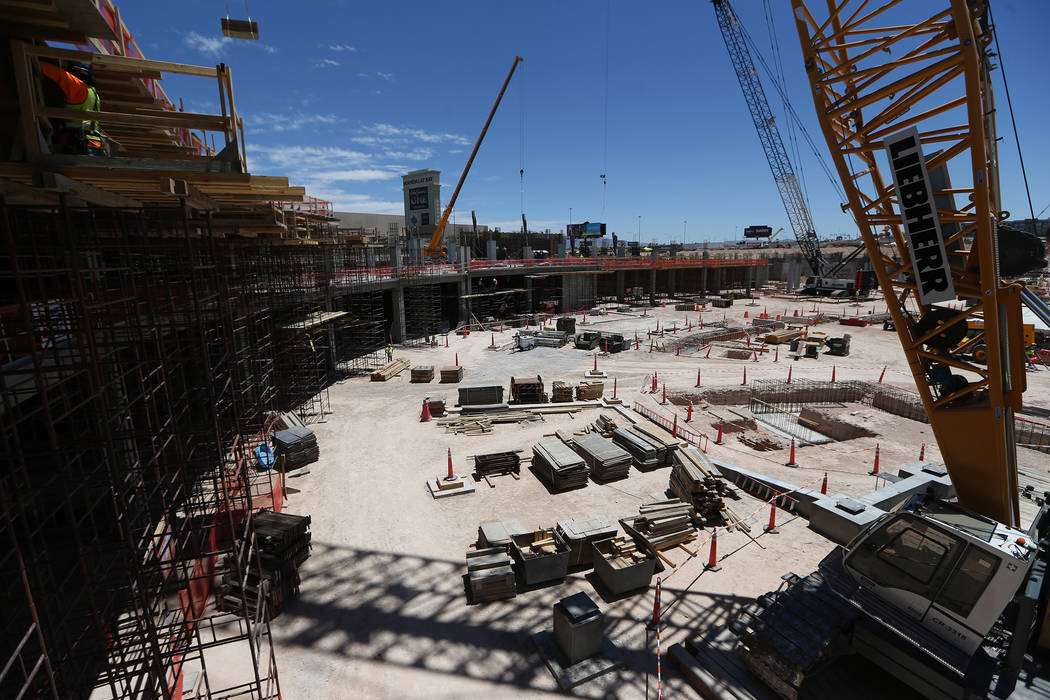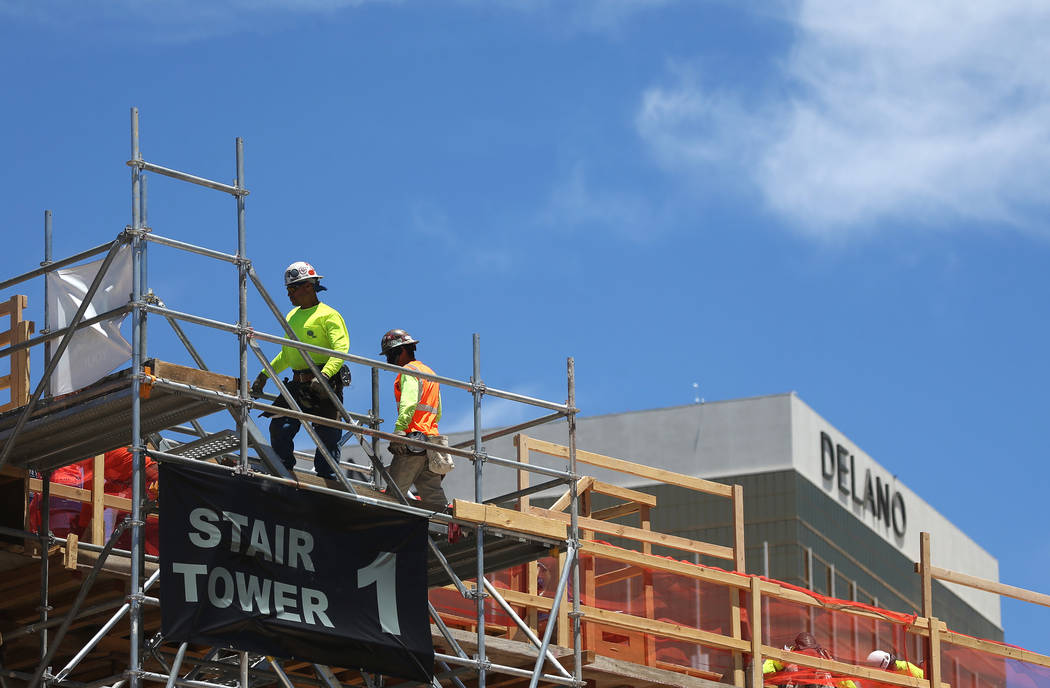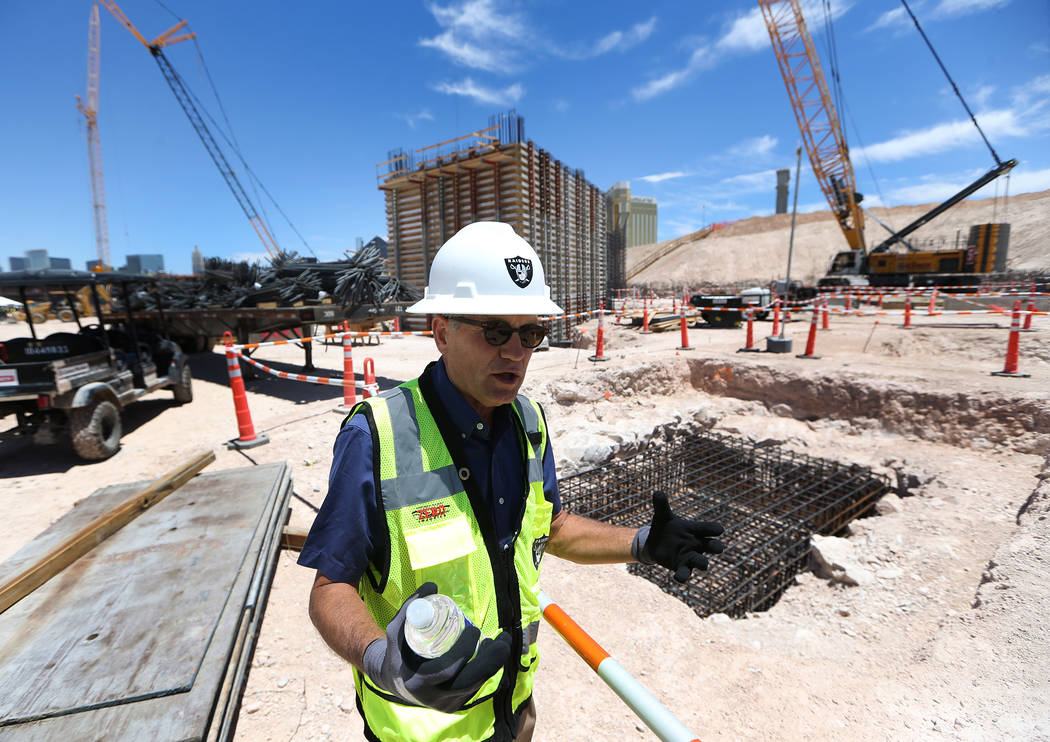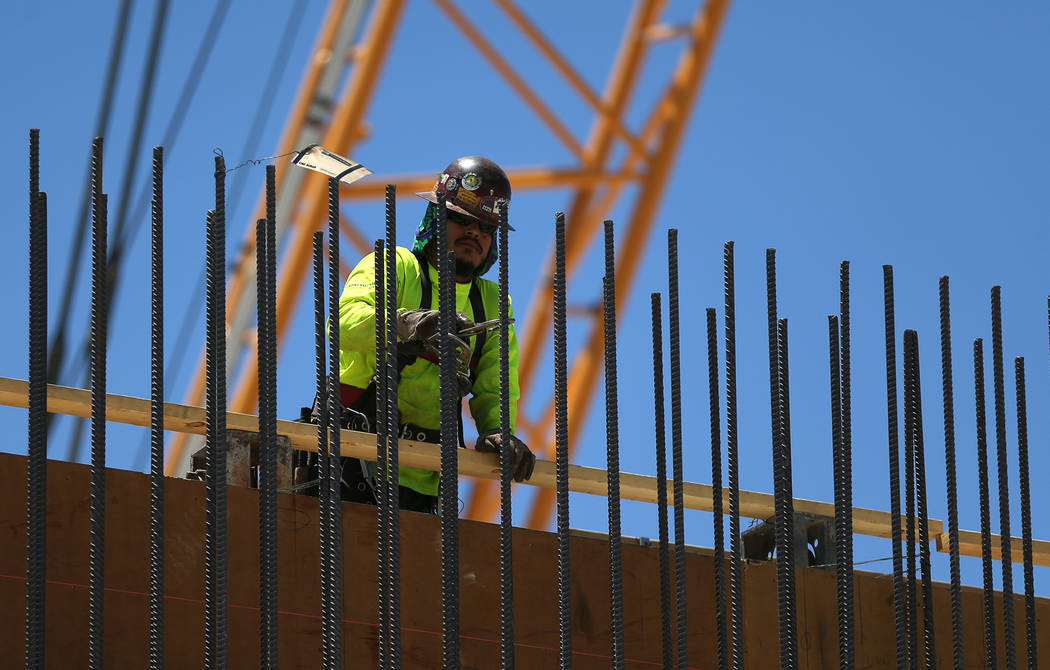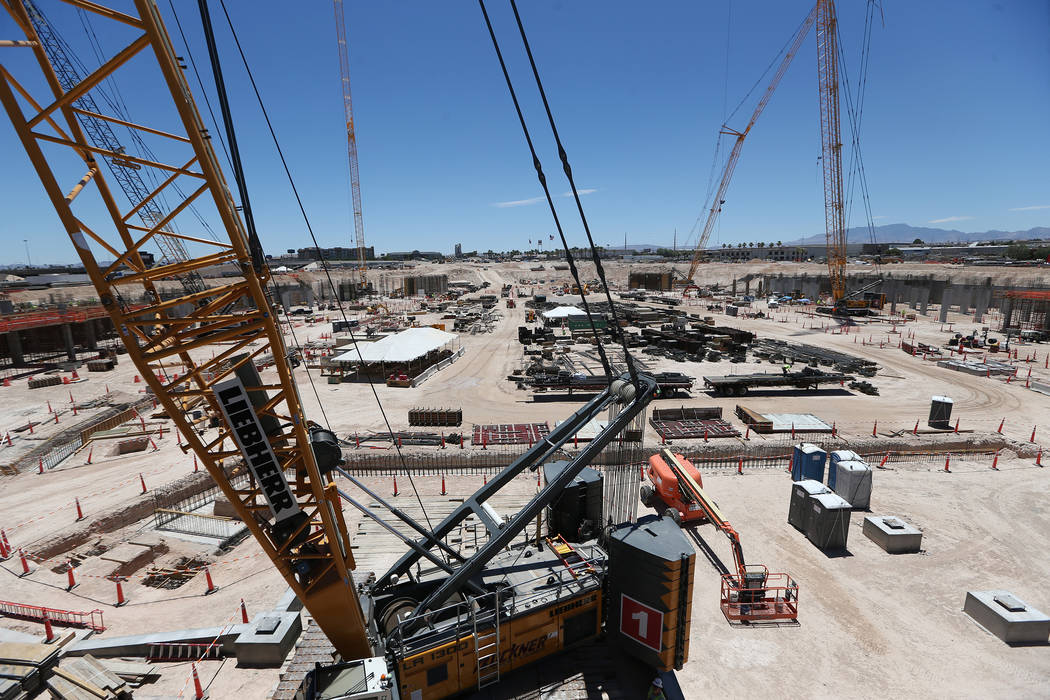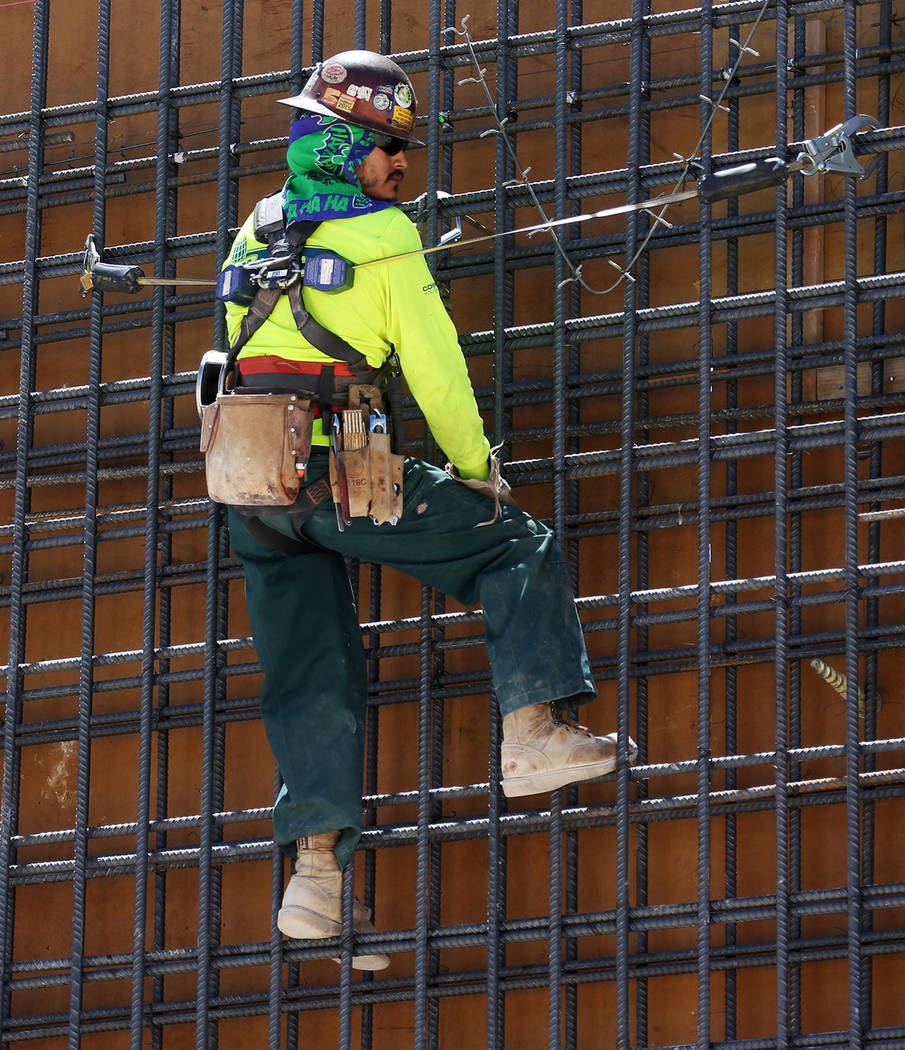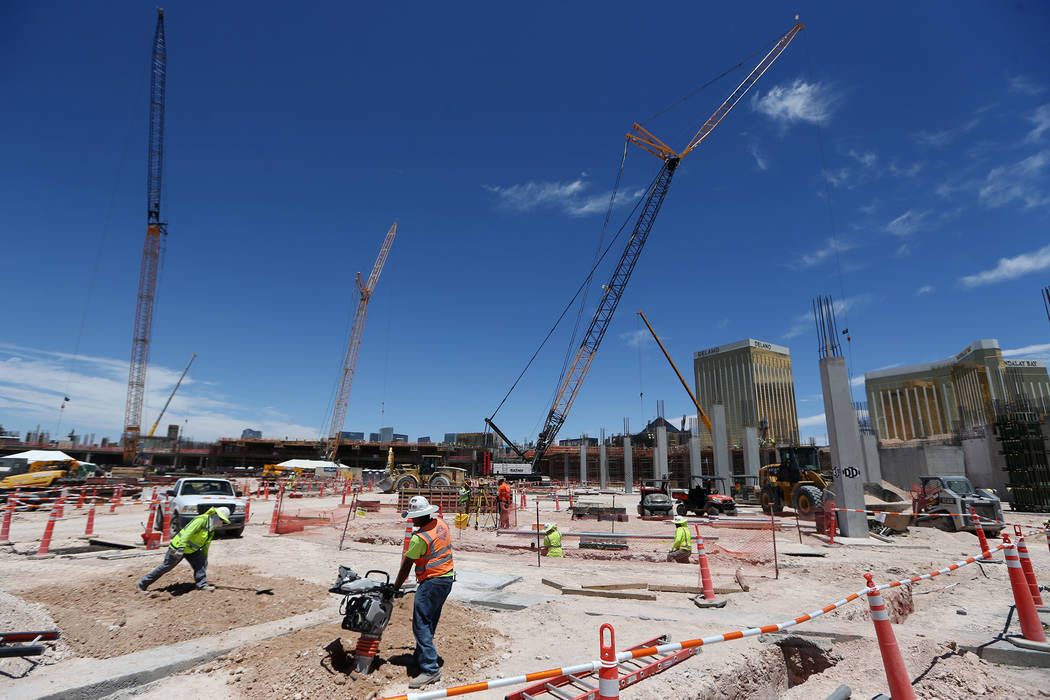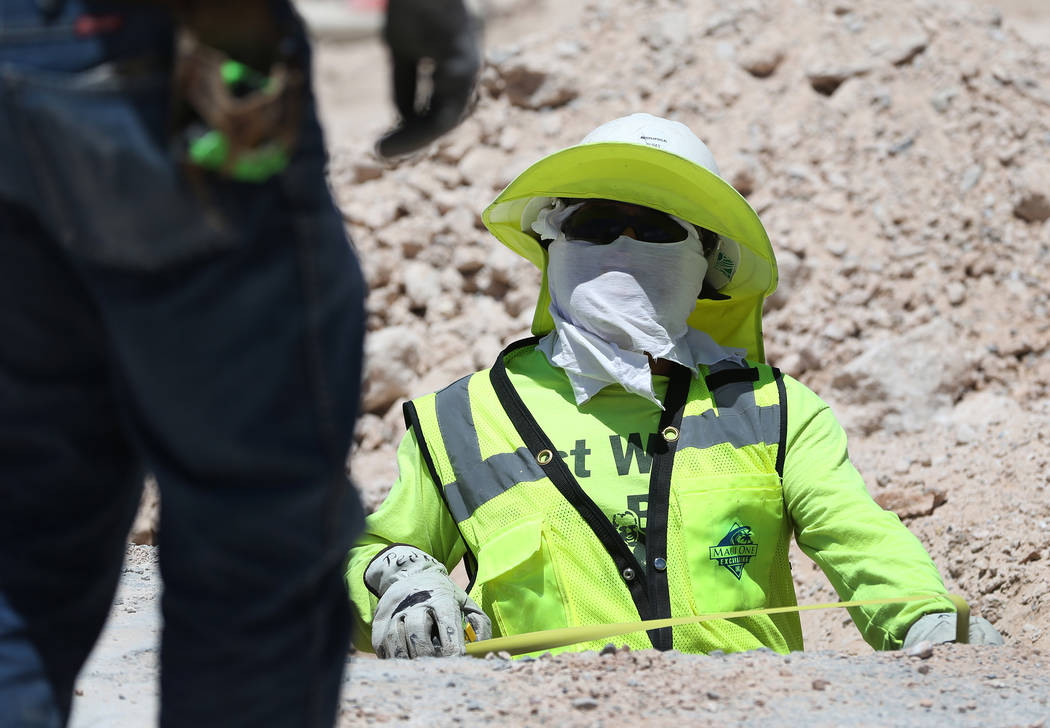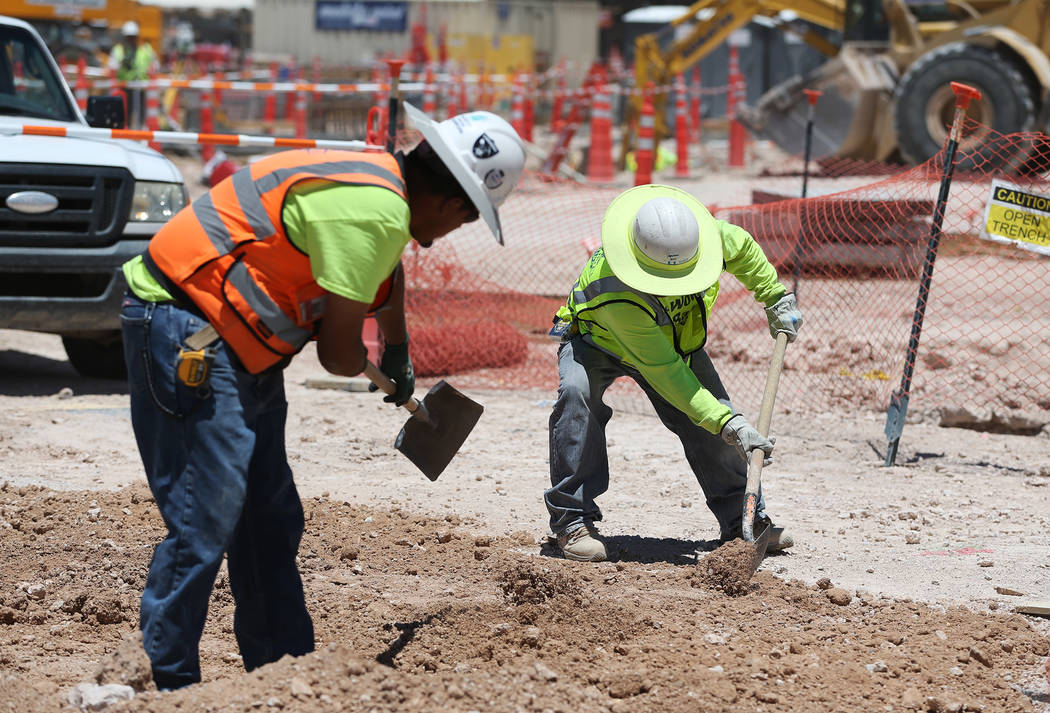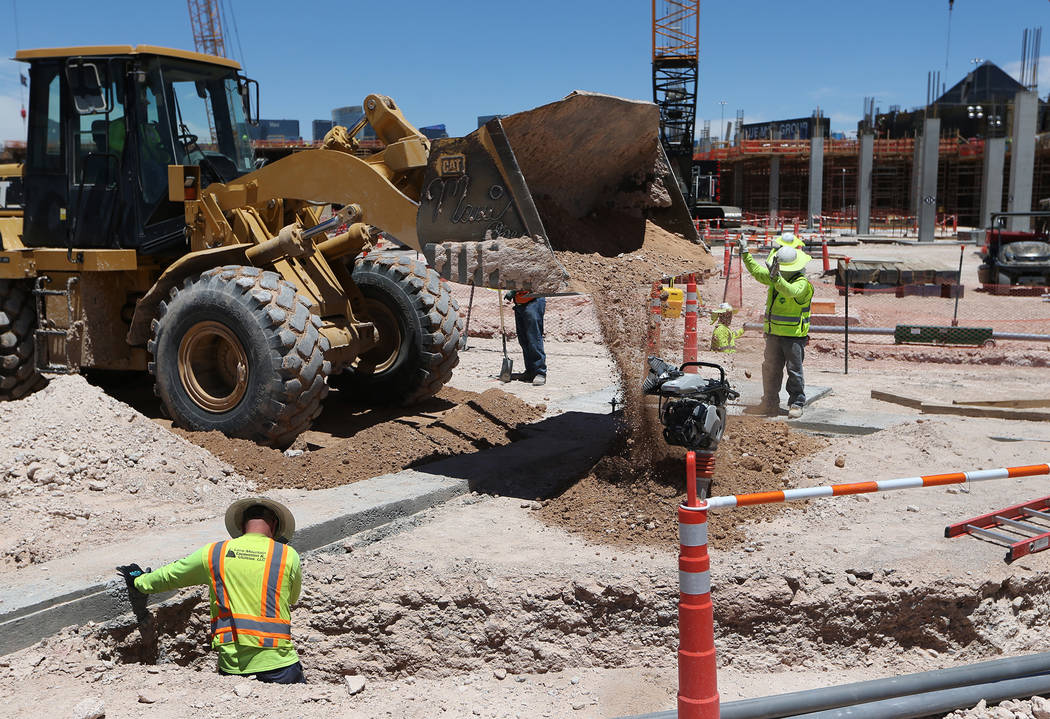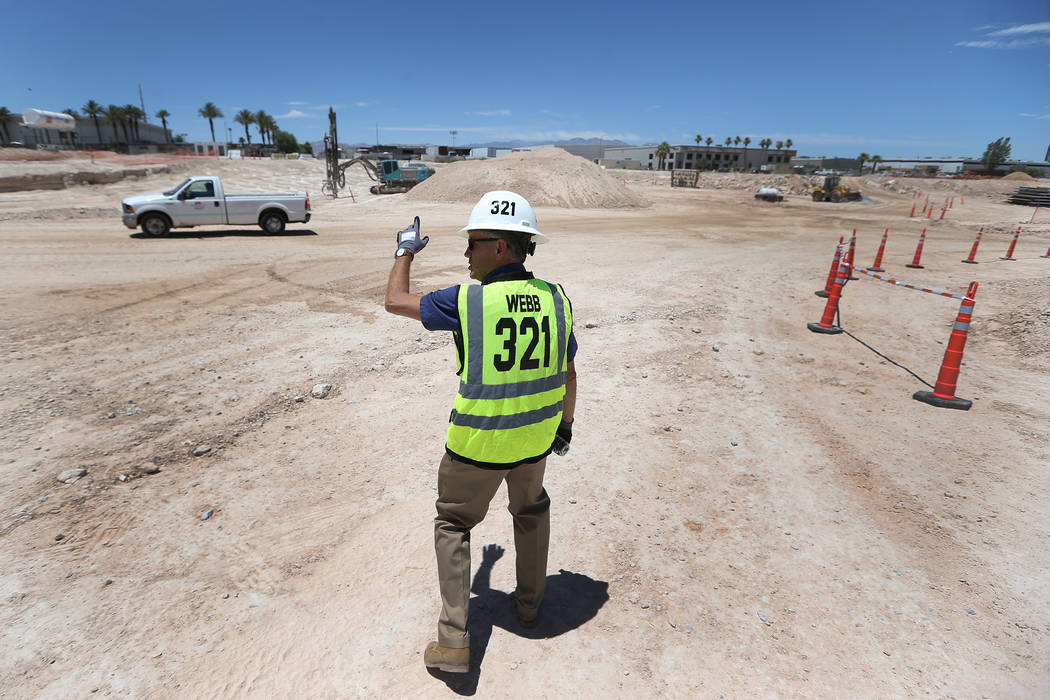 The Raiders' new stadium is going up rapidly — just as the price of game tickets and personal seat licenses surely will.
While the team is happy to talk about the former, they aren't as forthcoming about the latter.
"Let's just say our sales and marketing people are extremely happy with the response the market has given us," said Don Webb, chief operating officer of StadCo, the Raiders' subsidiary building the $1.8 billion, 65,000-seat indoor football stadium at Interstate 15 and Russell Road.
Webb's said his expertise is in overseeing stadium construction but not marketing. He didn't comment on reports that premium seating for the stadium, including club seats and luxury boxes, are nearly sold out.
Fans who had appointments to hear presentations at the team's preview center have called the Review-Journal to complain that their meetings have been canceled. A reporter's request to sit in on a marketing presentation was declined.
No details on PSLs
Webb said he could not discuss details about the number of seat commitments made nor what the cost of personal seat licenses would be.
Personal seat licenses, or PSLs, are a fee teams charge to give people access to buy season tickets. While the Raiders have not disclosed PSL pricing — and thousands of people have already placed $100 deposits down to buy — the amount per license is expected to be in the thousands of dollars for premium seats.
PSL revenue will be a key stream of private money financing stadium costs.
The public is pitching in $750 million through an increase in the existing hotel room tax.
Webb said the team's marketing department is following a sequenced roll-out of seat sales so that not every seat is immediately available, a strategy that likely assures getting top dollar for available seats.
The team also isn't saying what percentage of ticket buyers are from Southern Nevada and how many are from California or elsewhere.
Webb said he couldn't be specific on percentages, but "it's pretty consistent with what we expected."
While ticket sales and pricing are vague, progress on stadium construction isn't. The best news Webb could have hoped for was that there weren't any hidden surprises with which work crews had to contend. So far, no surprises.
"We're 15 percent through the construction, so there's 85 percent of the potential for surprises still lingering," Webb said. "But coming up out of the ground, when you haven't had any serious, unexpected problems it is somewhat unusual. You're excavating a million cubic yards of earth, you know there are subsurface conditions that others have experienced and hear they can be somewhat surprising, but we really didn't have any."
Nearly 500 workers
Nearly 500 construction workers are on the site daily, pouring cement for concrete wall forms and columns to support the upper levels of the stadium. By the end of the month, prefabricated steel will arrive from mills in Wisconsin to begin the first major vertical construction of the project.
Webb said steel and aluminum tariffs ordered by President Donald Trump would have a minimal impact on the project's cost because most of the structural steel was ordered well before the tariff announcements.
Webb said there could be some minor price fluctuations for steel and aluminum products subcontractors use.
The on-site workforce is expected to more than double by the end of the year as the project progresses.
Workers celebrated progress last week with an on-site barbecue served by Raiders owner Mark Davis, team president Marc Badain, Webb and executives with the contracting team.
"I always anticipated the workforce would be plentiful, experienced and motivated," Webb said. "You've heard me talk before about why we should be able to do even more work in the same time period that was performed in Minneapolis (at U.S. Bank Stadium) because the experienced contracting pool and labor pool and civic support we have in Las Vegas, coupled with the climate, allows us to do four years' worth of work in three years and that's pretty much held true."
Experienced contractors
It also helps that Mortenson Construction, the Minneapolis-based general contractor, has dozens of sports facilities in its portfolio and that it has partnered with McCarthy Building Cos. of Henderson on some projects.
Still ahead is the arrival of two cranes, each capable of lifting 2,000 tons. They'll be used to lift the plastic polymer roof in place after it is built on-site.
A crosshatch of steel cables made from imported Swiss steel will support the translucent roof.
Webb also noted that work is progressing slowly on the design of the team's $100 million practice facility and team headquarters on 55 acres near Henderson Executive Airport.
Webb indicated the facility would be home to a football operations performance center with an indoor field house, outdoor fields, a weight room and "a very nice office complex" for the team's business operations.
Contact Richard N. Velotta at rvelotta@reviewjournal.com or 702-477-3893. Follow @RickVelotta on Twitter.
Las Vegas Stadium News
Check out developments about the Las Vegas Stadium, which is under construction.
Related
Las Vegas Raiders stadium parking plan still being finalized