What to do in Las Vegas this weekend — April 6-8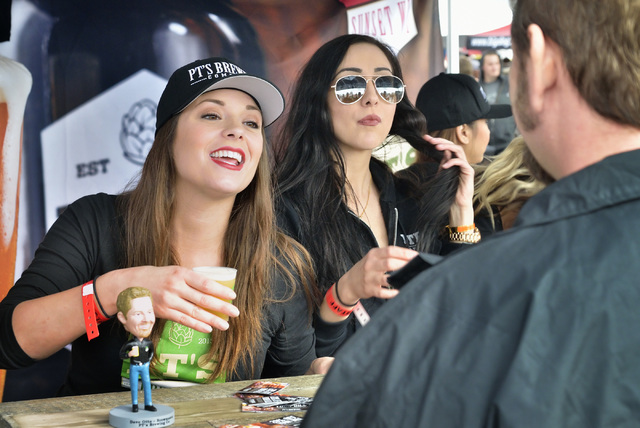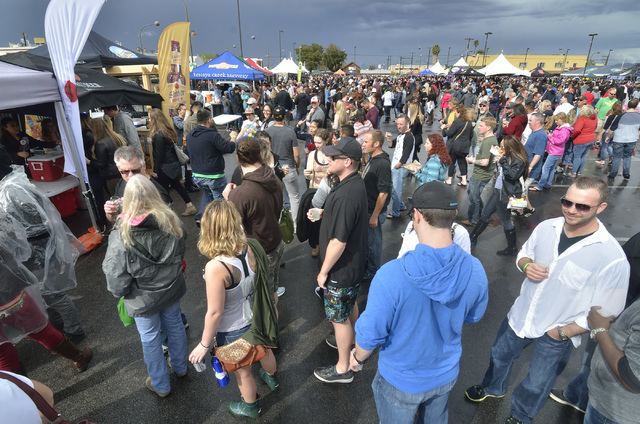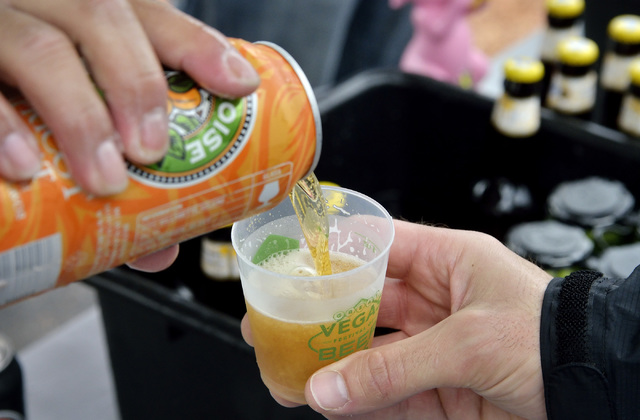 Great Vegas Festival of Beer
The Great Vegas Festival of Beer returns this weekend, and once again it's been moved indoors. In anticipation of high winds, Friday night's Mad Craft Experience and Saturday afternoon's Grand Tasting will take place at the World Market Center Pavilion, 207 W. Symphony Park Ave. Friday's event runs from 7-10 p.m. and will feature culinary competitions and select beer tastings from notable breweries. Saturday's unlimited tasting of more than 500 beers from over 100 craft breweries is from 3-7 p.m. Ticket prices are $45 to $65. greatvegasbeer.com
Emerge
Emerge Impact + Music is a new festival/conference that merges music and activism, concerts and speakers reflective of a broad spectrum of sounds and viewpoints. With over 50 bands and 70 speakers taking part in 28 showcases at eight venues over three days, Emerge is a big, bold undertaking that pairs a bevy of up-and-coming acts with discussions on virtual reality, faith, "The Future of Truth," "Speaking Truth to Power" and more. Find out more about Las Vegas' new festival.
First Friday
Themed "Grow," April's gathering features the debut of Hemp Way, a new area "dedicated to the education and promulgation of the hemp and cannabis movements," according to organizers, with speakers, exhibits and vendors featuring hemp-based products from food and fashion to art and building supplies. See the full First Friday lineup.
Star Wars at 51s
The Las Vegas 51s will celebrate their first home-stand of the season with Star Wars night this Saturday. The first 2,500 fans will receive a voucher for two seats to any home game, excluding July 3. The Jedi-51s will take on the Storm Trooper-Chihuahuas at 7 p.m. at Cashman Field.
Grab a bite
It's the first springtime weekend of the year. Welcome the warm weather with an al fresco cocktail and a light bite. Red Rock Resort has five outdoor spaces where you can sip outside. See five more outdoor bar and restaurants.
Drag Racing
NHRA drag racing will take place at Las Vegas Motor Speedway all weekend. For the first time ever, the drag lanes will be four-wide rather than two-wide. Qualifying races are Friday and Saturday with final eliminations taking place at noon Sunday.
Get a drink
The arts district's newest watering hole Jammyland dares to create a swizzle with gin as its base because, as the menu explains, "If gin weren't meant to be in tropical swizzles it would have grown legs and run off." But the juniper berry flavor of the Juniper Flats cocktail is restrained enough not to scare away the unadventurous. Read more about Jammyland.
See a show
Deon Cole's journey started on the South Side of Chicago and slowly made its way to Hollywood. Over the past decade, the 46-year-old has worked as a writer, comedian and actor, known for his roles on the hit shows "Black-ish," "Grown-ish" and "Angie Tribeca." See him at 7:30 p.m. Saturday at Mandalay Events Center.
Catch a movie
Wes Anderson is back, with his not-for-everybody eccentricities firing on all cylinders, with the stop-motion animated "Isle of Dogs." At its heart, it's an adventure across the strange and mysterious Trash Island as the pack helps Atari look for his best friend. It's a precious, whimsical, giddy burst of storytelling, overflowing with love and longing. Read the full "Isle of Dogs" review.
Ladybugs
Star Nursery locations across the valley will give away free ladybugs on Saturday. The goal of the giveaway is to highlight ladybugs' contribution to the environment.
They'll come in 4-by- 6-inch pouches, each holding about 150. The tiny, spotted insects help control pests in gardens. Releasing them can rid your beds and planters of aphids, white flies, mites and more. Find out more about the ladybug giveaway.