More than 200 new cases of coronavirus reported in Clark County
Updated May 23, 2020 - 5:16 pm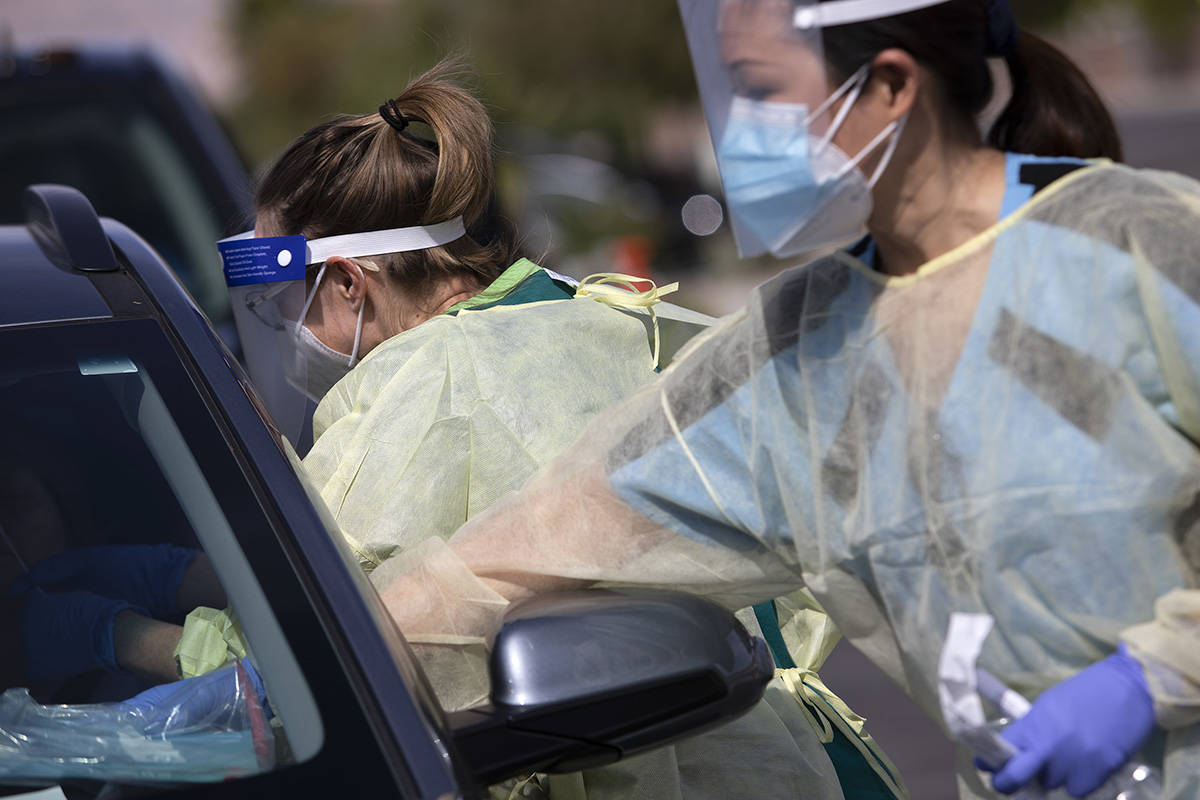 Clark County health officials reported more than 200 additional COVID-19 cases on Saturday, as the total number of cases in the county surpassed 6,000.
The 233 new cases raise the county's total to 6,048, according to data from the Southern Nevada Health District. The county also reported an additional seven deaths on Saturday, raising the total to 329.
The totals announced daily do not always accurately reflect the number of cases and deaths that occurred on the preceding day, as the district often shifts cases and deaths to other dates to reflect when they occurred rather than when they were reported.
In the county, there have been 1,522 people hospitalized because of the disease as of Saturday, according to the health district. That number hasn't increased from Friday.
State data from the Department of Health and Human Services shows that testing has increased over the past week. Friday had the highest number of tests performed in a single day, with 7,788 tests performed, the data shows.
Because some people may be tested more than once, that does not necessarily mean that 7,788 people were tested Friday. The second highest number of tests performed in the state was on Monday, when 6,609 tests were conducted.
Statewide, 295 more cases were reported in Nevada by the Department of Health and Human Services as of Saturday morning, bringing the total to 7,696. The department reported a total of 392 deaths statewide, as of 5 p.m. Saturday.
Discrepancies between state data, local health districts and other county agencies are common because of different reporting cycles among the agencies.
There have been 107,047 people tested in Nevada as of Saturday, state data shows. That represents an infection rate of about 7.2 percent.
Public health experts say the infection rate is a better indicator of the trend of the outbreak in Nevada than new cases. It has been trending steadily lower since peaking at 12.66 percent on April 23.
This is a developing story. Check back for updates.
Contact Katelyn Newberg at knewberg@reviewjournal.com or 702-383-0240. Follow @k_newberg on Twitter.