Wynn CEO asks workers to get vaccinated. Those who don't will be tested.
Updated April 12, 2021 - 7:54 am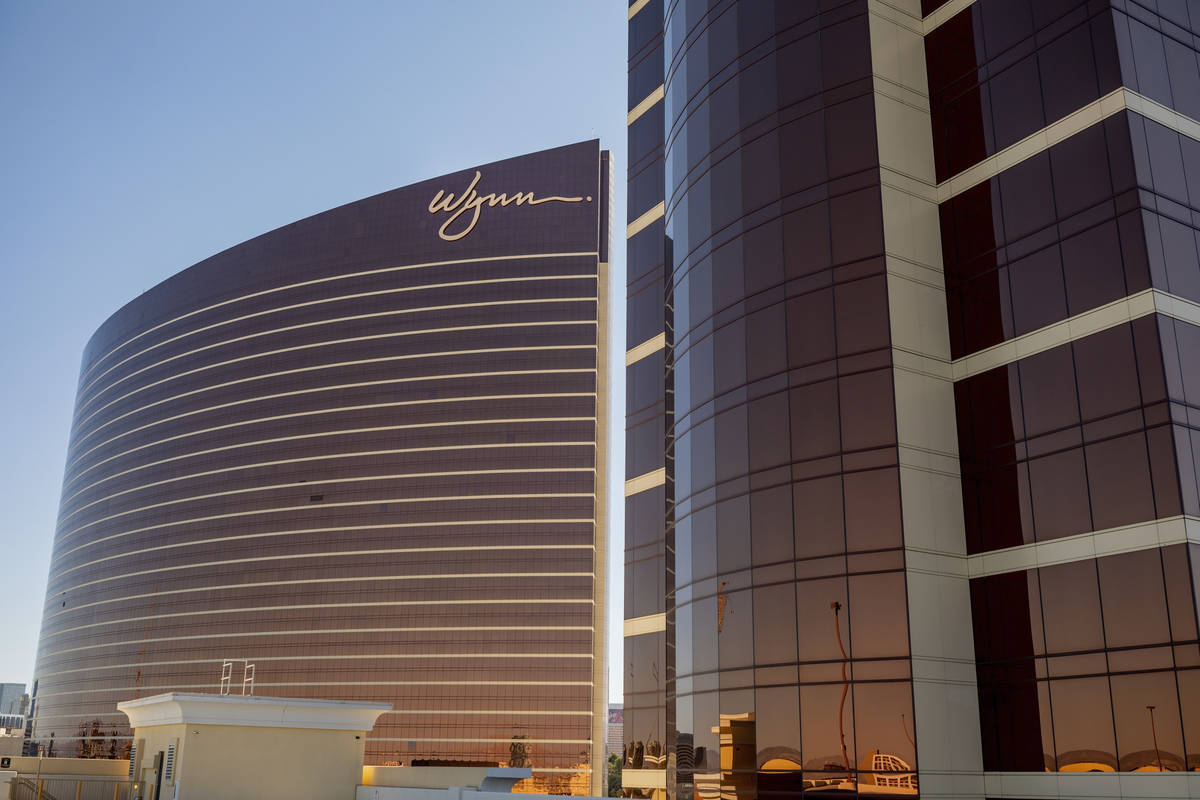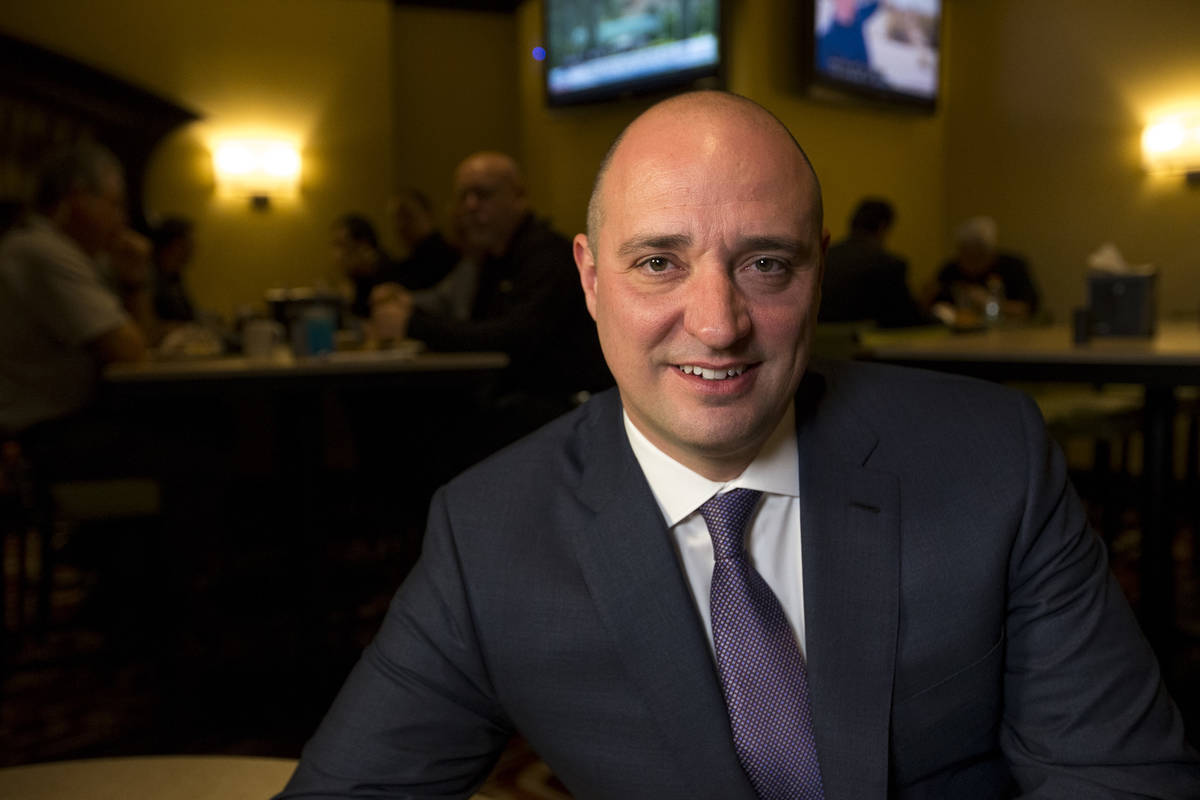 Employees at Wynn Resorts Ltd. will either need to get vaccinated for COVID-19 or take a weekly COVID-19 test to prove they're not carrying the virus, according to a new company directive.
In a video shared with staff members Thursday, CEO Matt Maddox encouraged workers to get vaccinated to help operations return to a "much more normal environment." Those who do not will be able to get tested for the virus each week at an on-site lab, which can turn around results in one day. The new vaccination and testing policy goes into effect April 25.
"(The testing) shouldn't be overly burdensome," Maddox said, "but that is going to be a requirement because we want to be the safest place in North America for people to come on vacation."
Complying with state regulators
Maddox's push for vaccinations comes shortly after the Nevada Gaming Control Board issued a notice telling gaming licensees that it would consider increasing floor occupancy only for licensees that have taken "measurable and material steps to vaccinate, and thereby, protect their workforce, visitors, and the community."
Nevada casinos are operating at 50 percent occupancy under state orders, but the Control Board is slated to gain the authority to set occupancy limits for gaming floors May 1.
"In order for the restrictions to continue to be lifted, we need to continue to see increases in vaccination of our staff," Maddox said in Thursday's video, which the company shared with the Review-Journal. "I encourage each and every one of you who have not (gotten the vaccine) to think about it seriously, because it is easy, and it is on site, and it will help us come back quicker."
Wynn spokesman Michael Weaver said an employee's refusal to be vaccinated or tested weekly would be considered a failure to follow company policy and would put the employee at risk of workplace discipline.
The University Medical Center on-site vaccination Clinic at Encore has been vaccinating eligible Wynn employees since Jan. 18. The site has administered 41,000 vaccines, and roughly 4,000 Wynn employees have been vaccinated, or almost 60 percent of those who have been called back to work so far.
It's unclear how many hospitality workers in the state have been vaccinated, but there is hesitancy among some in the workforce.
The Gaming Control Board, the state's top gaming regulatory body, conducted a survey among its more than 400 nonrestricted licensees in January to determine employees' willingness to receive a COVID-19 vaccination. About 30 percent of the surveyed respondents said they were resistant to getting COVID-19 vaccinations.
Nearly 23 percent of Nevadans age 16 and over had been fully vaccinated as of Wednesday, according to data from the Nevada Department of Health and Human Services and U.S. Census Bureau.
Other Las Vegas casino operators also offer on-site clinics for employees, including Red Rock Resorts Inc., Caesars Entertainment Inc., MGM Resorts International, The Cosmopolitan of Las Vegas and Las Vegas Sands Corp.
Bethany Khan, spokeswoman for Culinary Workers Union Local 226, said it "strongly encourages" hospitality workers to get vaccinated and take advantage of on-site vaccinations. The group represents 60,000 workers in Las Vegas and Reno along with Bartenders Union Local 165.
"The COVID-19 vaccines are safe, effective, and offered at no-cost to workers," she said via email. "Getting vaccinated is a critical step to completely reopening Las Vegas, getting workers back to work, protecting our families, and helping our union stay strong."
Testimonies from workers
Maddox's Thursday video is just the latest to encourage vaccinations. Wynn Resorts shared another video with staff last month that featured various employees discussing the importance of vaccines and their experience with the shot.
"When I got it, I had a little soreness in my arm. On my second vaccine, I just felt achy all over," one employee said in the video. "But within 24 hours it was gone, and I was fine. And I felt, you know what, I'll take 24 hours being, you know, a little sore (rather) than having COVID."
Other employees received shots on camera.
"That's it?" a call-center employee asked after the needle was gone.
"I didn't even feel it go in," said another.
One employee in the video said he planned to see his wife, who is in a long-term care facility, after getting vaccinated. He also received a shot on camera.
"I have not seen her in a year," he said, choking up. "You'd be surprised just how much touching someone's hand means. … I miss all that."
The Review-Journal is owned by the family of Sheldon Adelson, the late chairman and CEO of Las Vegas Sands Corp.
Contact Bailey Schulz at bschulz@reviewjournal.com. Follow @bailey_schulz on Twitter.